The best ways to finance and budget for home improvements
Transform your living space with our guide to the best ways to finance home improvements. With tips on budgeting plus loan and mortgage guidance.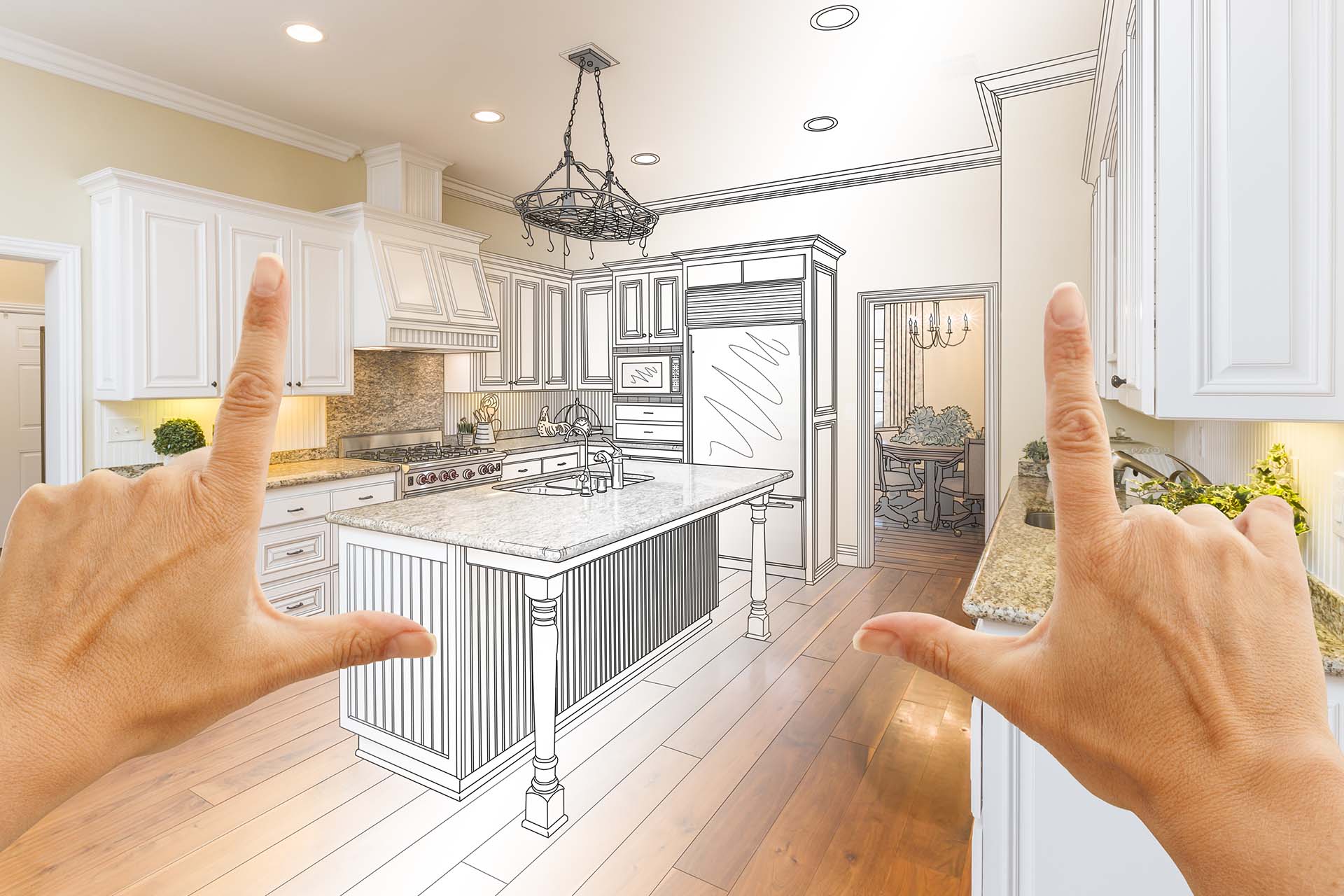 So, you're exploring the prospect of renovating your home? What an exciting journey you're about to get started with!
Home renovation is a fantastic way to give your home a new lease of life and to fall in love with your home all over again.
Let's be honest, home renovations can cost a pretty penny, particularly conversions and extensions. So before finalising your ideas, what are the ways other people decide to finance their home improvements?
Well, there are many financing options for home improvements. The ways that people decide to pay for renovations include:
Savings
Loans
Credit cards
Home improvement mortgages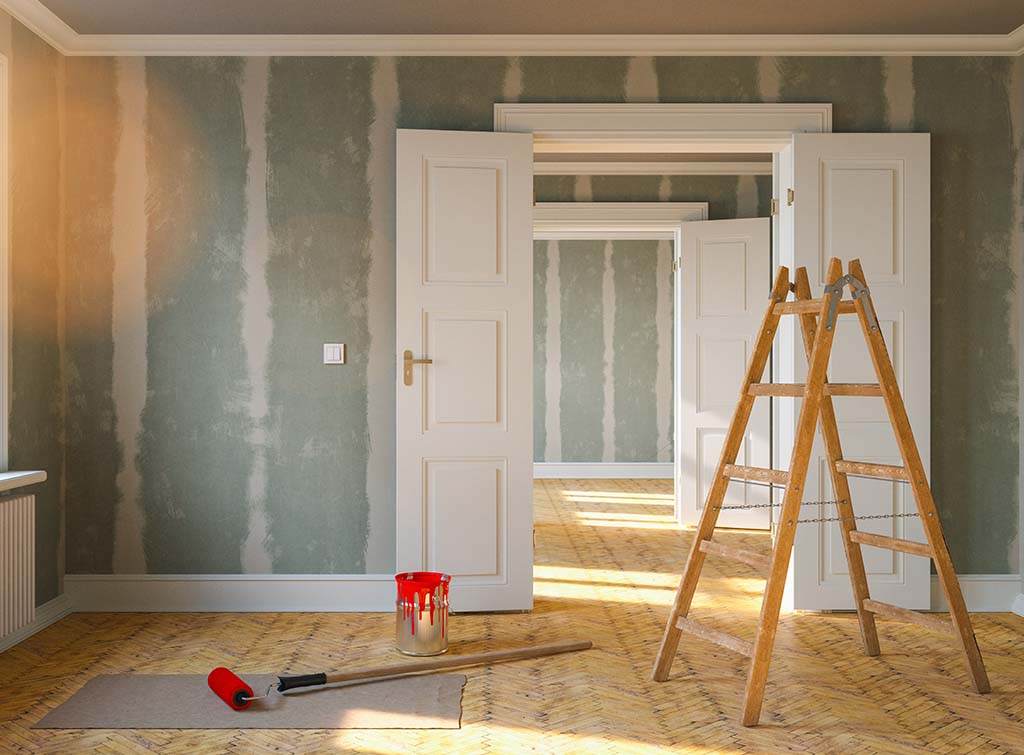 Savings
Many people decide to save up enough money to pay for their home improvement projects before starting the work. This gives them instant access to funds right from the get-go.
For many people, using savings means that you would need to save up enough money so that it could delay your project rather than start right away.
On the other hand, using savings means you avoid paying interest rates that come with different types of financing.
Loans (secured or unsecured)
When it comes to finding the right solution for your home improvement loan, we understand that people have varying financial positions. That's why we always recommend seeking professional advice to explore the right option for you and your finances.
There are two different types of home improvement loan options for people to choose from – unsecured and secured:
Unsecured loans
These are personal loans that don't require collateral.
Most unsecured loans are designed for anyone looking to borrow between £1,000 and £25,000.
Generally, you'll need good credit to take out an unsecured loan.
Secured loans
Often referred to as homeowner loans.
Secured loans are usually secured against your home or another asset.
They can be taken out for higher amounts than unsecured loans.
Remember, the terms and rates for these types of loans will vary due to your personal circumstances.
Did you know this is one area that Checkatrade can help you? We work alongside our partner Betterborrow to offer home improvement finance. *Terms and conditions apply.
Credit cards
Another way people finance home improvements is by using a credit card.
This can give you quick access to funding, especially if you use an existing credit card. Credit card interest rates vary between lenders and your circumstances, so do make sure to check these.
The terms of your credit card may mean that this is one of the more expensive options.
Home improvement mortgages
Borrowing on your mortgage for home improvements is an option that people choose, but there may be time limits and conditions set by your mortgage provider.
Similar to a loan, a home improvement mortgage involves borrowing extra funds to renovate your home. The debt is added to your current mortgage. It can free up funds to cover any necessary renovations or alterations to your home.
The process of signing up for a home improvement mortgage can be complicated. It may require detailed research and professional advice. This may be a more difficult and complex option that will require additional paperwork and take longer to complete.
Re-mortgaging is one option, but the amount you can borrow will depend on your credit rating, how much equity is available in your home, and the amount your renovations will increase the value of your home.
To learn more, check out our home improvement mortgage guide.
Warning: Missing payments on your mortgage could result in you losing your home.
Borrowing from a friend or family member
Another option that people choose to fund their home renovations is to borrow money from a friend or family member. This option does bring its own set of challenges.
Borrowing from others can cause disputes that rapidly escalate into extremely emotional situations that can be hard to resolve.
Putting the loan and repayment terms in writing works well for many people. And anyone who chooses this option may also agree to pay interest on top of the total amount borrowed. Putting arrangements in place that covers what will happen if you're unable to make payments is also something many people decide to include in their written agreement.
As with other financing options, we recommend you seek professional advice before you commit to anything.
Budgeting for home improvements
Once you're sure renovating your home is the right choice for you, you'll need to create a budget.
Budgeting for your home improvements may be intimidating, but using the below tips can save you a lot of wasted time and energy:
Decide what areas of your home need to be renovated.
Sit down with your tradesperson/people and, if necessary, your architect. You can then discuss your requirements and come up with a rough budget for the alterations.
Break down the different costs for each stage of your renovations. We'd recommend planning every part in detail.
It's also worth contacting a few professionals to get multiple quotes and a fair price for the labour.
One of the biggest mistakes homeowners make when planning their home improvement finances is to get carried away with expensive finishing touches on the job. This can quickly burn through your carefully planned out budget. Try to decide everything upfront.
Think about working with your contractor to plan how long your project will take. This means you can set payment amounts and dates. This will make sure you're prepared for your financial commitments.
Finally, don't overextend yourself financially and enjoy the amazing project!
Ready to transform your home?
After you've got a good idea of what you want to do, the first step is to start looking for the best tradespeople to carry out the work. We can help you with that.
At Checkatrade, we know inviting a stranger into your home can be daunting, but our members all pass 12 thorough checks to give you peace of mind. You can be sure that you're hiring a trustworthy, experienced tradesperson every time.
In just a few seconds, you can see which tradespeople come recommended by your neighbours. Search your postcode in our online search feature below.