What is a home improvements mortgage?
Create the home of your dreams with our guide to home improvement mortgages. Access extra funds through your mortgage to transform your property.
Buying a new home is not an easy feat with current property prices through the roof. That's why so many people choose to use a mortgage to pay for their homes. The layout or décor of your new property may not be to your taste, but that's ok, you decided to buy your new home on the basis you'd be making it over. But this does mean you'll need the funds to pay for renovations to create your ideal home. That's where home improvement mortgages can help you.
Today we'll be exploring the world of home improvement mortgages. So, if you're curious about these mortgages or are considering signing up for one, read on to learn more.
What is a home improvements mortgage?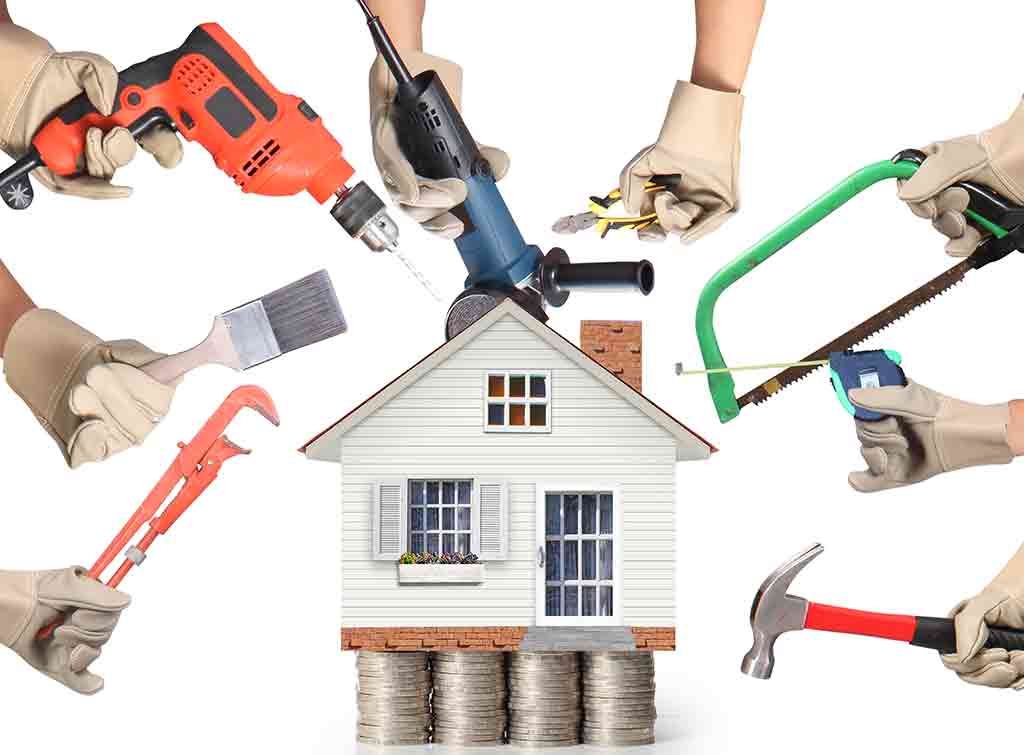 This is where you borrow extra funds to improve your home and this new debt is added to your current mortgage. This means your monthly payments will increase, but it avoids the initial hit of renovations costs.
Can I add a home improvement loan on my mortgage?
If you want to renovate your home but simply don't have the funds, you can add a home improvement loan to your mortgage. You're basically borrowing the money against the value of your home.
What's more, instead of taking a personal loan, you're adding to the total amount of your mortgage. As such, you'll only need to make a single payment each month, but it will be higher than your original mortgage repayment costs.
Is it worth borrowing on my mortgage for home improvements?
One of the best ways to finance renovations is to borrow from your mortgage provider for home improvements. But the real question is, is it worth it?.
Well, if you're unhappy with the appearance or layout of your property, making changes and alterations can be a brilliant way of falling in love with your home. Of course, this comes at a cost. How much work would you need to do to your house to truly make it home? Complete room renovations? New flooring? New decor? New bathrooms? Room conversions? Whatever it is, it costs money.
Borrowing money for home improvements on your mortgage may also mean a lower interest rate than taking out a personal loan. In fact, many people prefer to have a single monthly payment to avoid confusion and complications.
However, while borrowing money for home improvements may seem like a great idea, it's worth noting that if you fail to make payments, your home could be at risk.
If on the other hand you have the money for renovations sitting in your bank account then, of course, you will unlikely need a loan of any sort. Or consider paying most of the renovations, and add the rest to your mortgage.
Your options are limitless, you need to do what's right for you and what you feel most comfortable with.
Is getting a home improvement loan difficult if you have bad credit?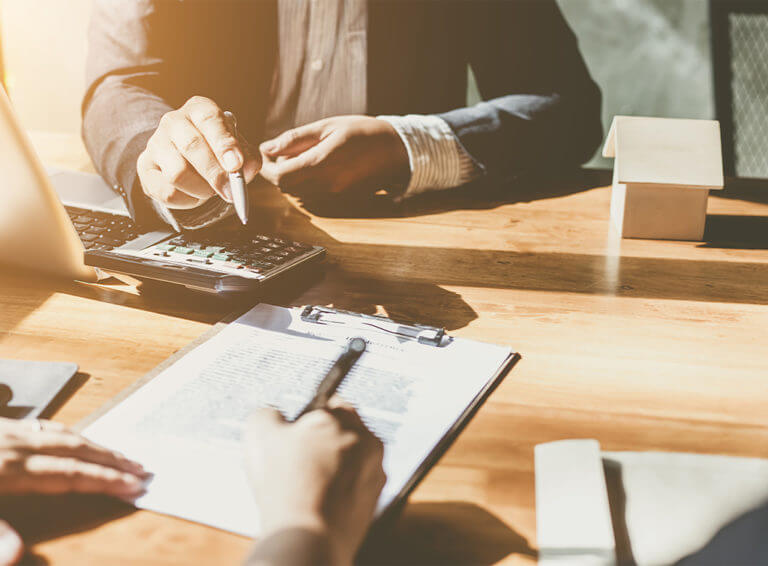 Wondering if getting a home improvement loan is difficult if you have bad credit? Actually, although it may take a little longer, there'll be lenders willing to loan you the funds for your home improvements. Having said that, they may want to use your home as collateral.
Having bad credit can be very frustrating when it comes to additional borrowing. Whatever the reasons your credit score isn't great, this can put some lenders off when it comes to getting a loan.
It's always worth considering if you can afford the repayments of your home improvement loan as getting further into debt with no way out can lead to you losing your home.
Types of finance for home improvements
Getting a home improvements mortgage isn't the only way to fund your renovations. In fact, you have a few different options. Before deciding to take out a loan against your mortgage, consider the following types of finance for home improvements:
Savings: If you can wait for your home improvements, taking some time to save the money you need means you won't need to pay interest, saving you money in the long run.
Unsecured loan: These loans don't use your home or assets as collateral, meaning if you don't make payments, they can't repossess your home.
Credit card: If you have a card with available funds, using that to pay for your renovations could be a great idea. Of course, you'll be limited in the amount you can borrow but the funds will be immediately available. Please note, credit cards can have high-interest rates so check this before borrowing.
Where can I find a loan calculator for home improvement?
If you're interested in getting a loan to pay for your renovations, it may be useful to use an online tool so you can see how much you can borrow and how much your repayments will be.
Natwest has an easy to use loan calculator for home improvements that should help with your decision.
Where can I get home improvement help?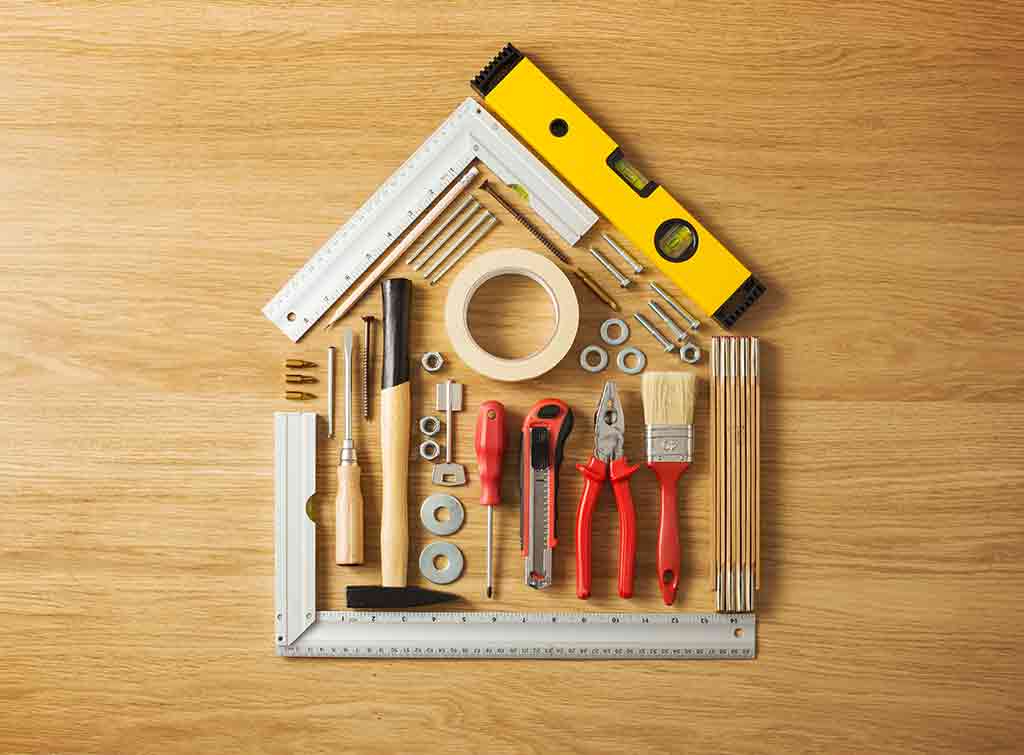 Renovating or extending your home can completely transform your living space from ordinary to extraordinary. These exciting changes of course come at a cost and unless you plan to do all the work yourself, you'll need the assistance of a range of professionals. From builders to electricians and architects, it's so important to hire experts you can trust.
That's why using our free search feature is such a brilliant way to find fully vetted professionals. You can guarantee that your home is in safe hands and to put your mind at ease you can view the profiles of all our members. Here you can see examples of their work and read past customer reviews.
The Homeowners Alliance website is an excellent source of guidance and support. You can get help with home improvements, mortgages and finding a qualified tradesperson.
See the tradespeople we've checked and recommend for your job
How much does an extension or conversion cost to be installed by a professional?
If you want to completely redesign your home, conversions and extensions are both great options. You can increase the size of your home and make use of wasted space in areas like your loft or basement.
To help you decide how to extend or convert parts of your home as well as average costs and important considerations, check out the below guides:
Alternatively, another great way to free up funds for your renovations is to remortgage your home. Our remortgaging to pay for home improvements guide is a fantastic resource.
See the tradespeople we've checked and recommend for your job
Which tradespeople should you use for your home renovations?
If you're planning to completely renovate your home you may need the help of plumbers, electricians, builders, decorators, contractors…. the list goes on.
If there's too many tradespeople to search for, then why not try out request a quote feature? It's super easy: you post your job (as many as you need to for your home reno), we send it to three tradespeople who are recommended by your neighbours, and then they come back to you for more information or with a quote. Job done!