How much value does a conservatory add to a home?
Conservatories come in many shapes and styles and can be a real asset to your home. Benefits include: Lots of extra living space in your home More natural light and a taste of indoor-outdoor living No need for planning permission and it can be a cheaper way to add more space without building an extension…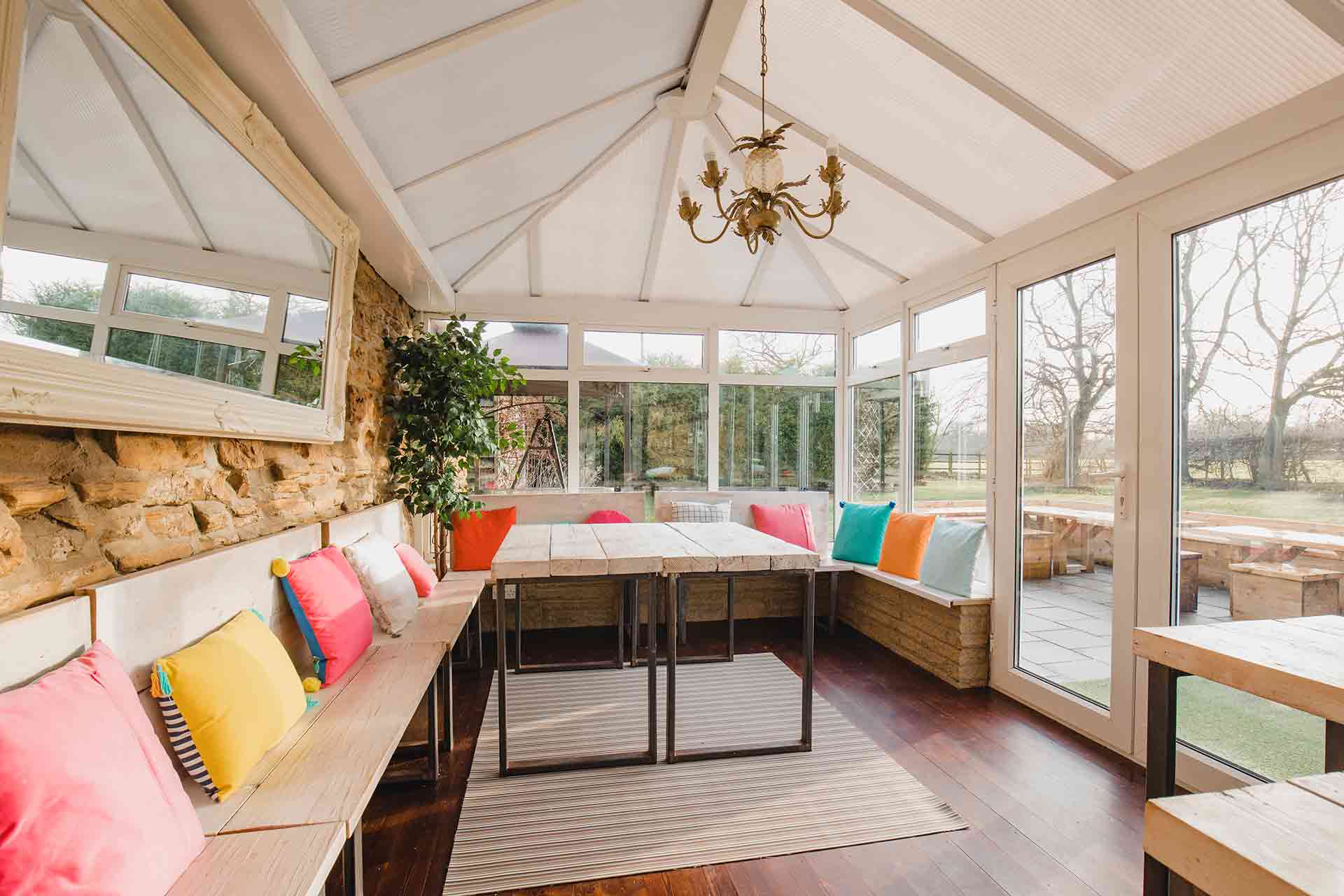 Conservatories come in many shapes and styles and can be a real asset to your home. Benefits include:
Lots of extra living space in your home
More natural light and a taste of indoor-outdoor living
No need for planning permission and it can be a cheaper way to add more space without building an extension or moving home
The creation of a versatile space that can be transformed into any room, whether that be a second living room, extended dining space, home office, playroom, gym or space to grow your plants.
In this guide, we'll be looking at key factors including design, installation, interiors and integration with the house.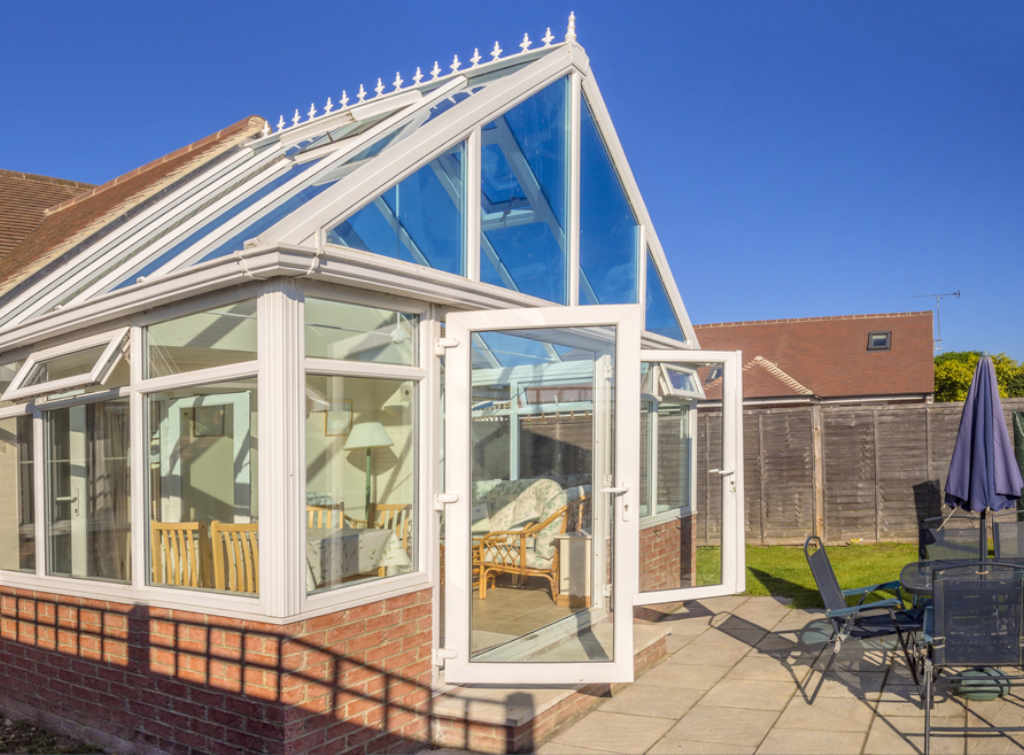 How much value does a conservatory add to a property?
The answer depends mainly on the quality of the structure, installation and finish of the conservatory, how well the conservatory integrates with the rest of the house, and how appealing and functional it is as a usable living space.
If the conservatory is less of an asset, and more of an eyesore in need of tearing down, it's not likely to add any value at all. Buyers may see it as a problem and something to be got rid of as soon as they move in.
But if done well, a conservatory can be a real selling point. In fact, it can add up to 7% to the value of your property.
See the tradespeople we've checked and recommend for your job
Ways to boost the value of your conservatory
Whether or not a conservatory adds value to your home all depends on how attractive, functional and versatile it is.
Luckily, there are things you can do to enhance your conservatory so that it will boost your property's listing price (rather than drag it down).
Integrate the indoors with the outdoors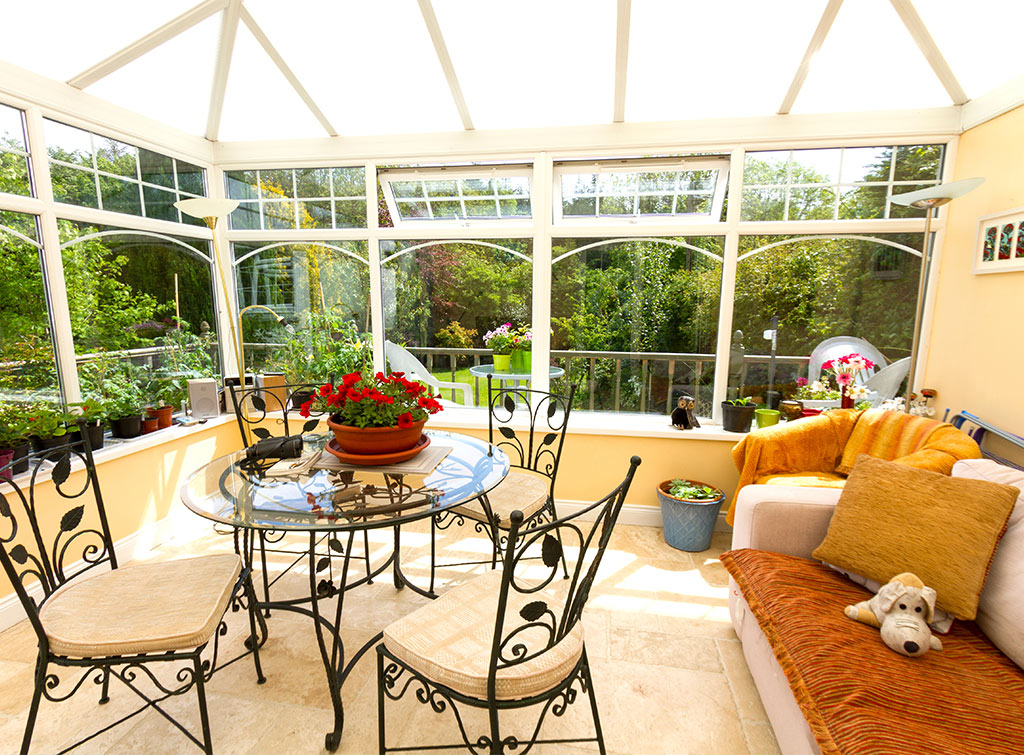 Conservatories that feel properly integrated with the home are far more attractive to buyers than those that seem 'bolted on'. It's better to have a natural, seamless flow from indoors to outdoors.
When building a new conservatory, make sure the design blends the new structure into the house. If you already have a conservatory, you can still make some changes to improve the connection between the different spaces. For example:
Use the same flooring in the house and conservatory
Lower or eliminate the threshold levels, so there are no steps or barriers between spaces
Widen the entrance and where possible, remove door frames where the conservatory meets the house – a separate entrance will make the conservatory feel separate
Decorate and furnish the conservatory in a similar or complementary style to the house
Create usable floor space
If you're building a conservatory to add more living space, this usually means eating into the garden. Make sure you have enough garden to lose, or the trade-off won't be worth it.
Also, your conservatory needs to be a valuable, usable space with a real purpose. Otherwise, you'll have lost part of your garden unnecessarily.
High-quality design and installation
A poor quality or badly installed conservatory will never add value to your property. In fact, it can seriously put buyers off.
There are many different conservatory types you can choose from, or may already have. These include Edwardian and Victorian styles, orangeries or simple lean-to conservatories.
The better quality the construction, materials and finish of the conservatory, the more likely it is to add value. Wood conservatories can look fantastic, but buyers may be put off by the extra maintenance compared to uPVC.
But remember that there's a ceiling on how much value your conservatory can add to your property. You'll need to sit down and do the sums before building or replacing a conservatory. If the cost of installing and finishing it is more than the 7% extra value it could add to your property, then it might not be worth doing (unless of course, you intend to stay in your home and enjoy the space). Take a look to see how much a new conservatory could cost you on average.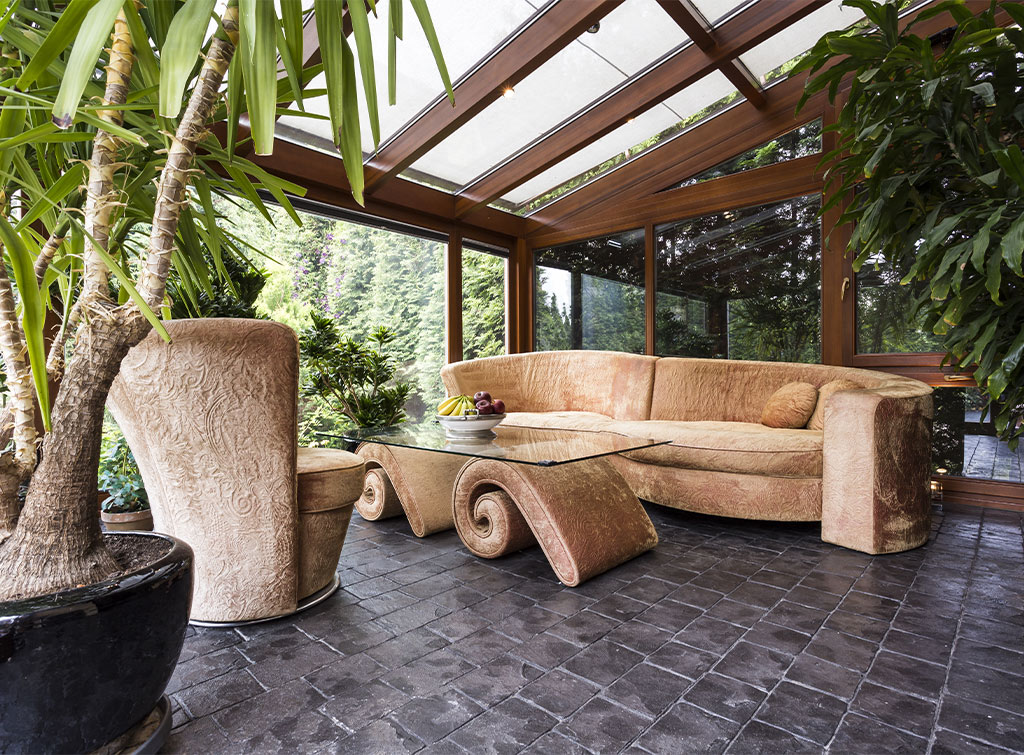 Homely interiors
The decoration and furnishing of a conservatory should never be an afterthought, but it's so often neglected. Some conservatories have the air of 'we didn't know what to use this space for'.
To demonstrate the value of the conservatory to your property and the people who live there, you need to give the room a real purpose. This means careful consideration of the styling, just like you would inside the house.
Don't be afraid of colour, soft furnishings and all those finishing touches such as blinds and houseplants. Lighting is absolutely crucial to make your conservatory feel warm, cosy and welcoming.
See the tradespeople we've checked and recommend for your job
Other ways to ensure your conservatory adds value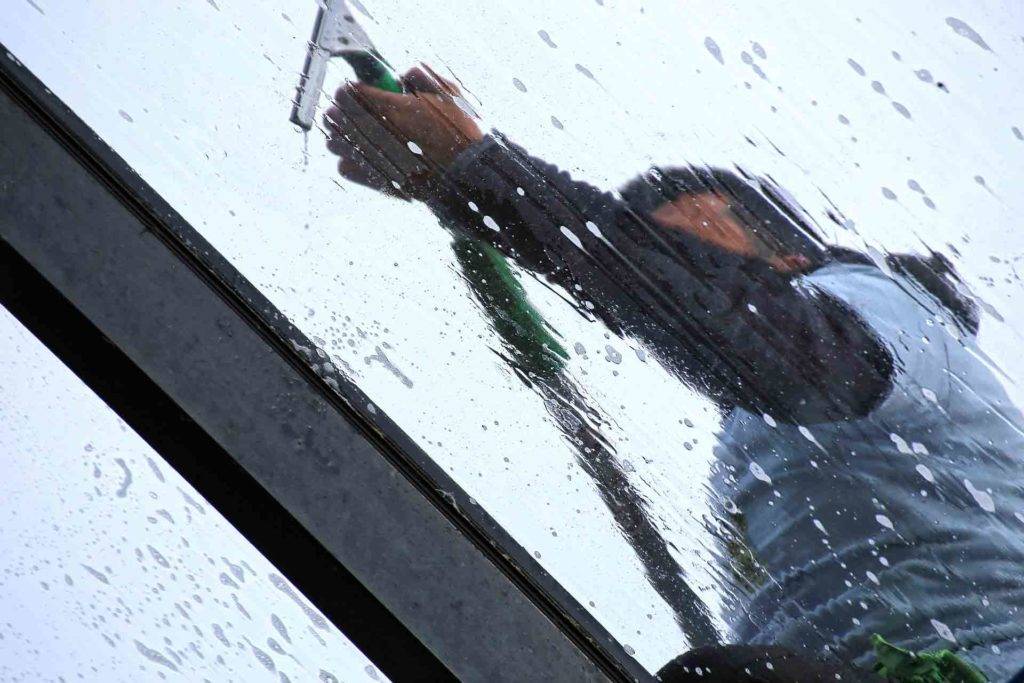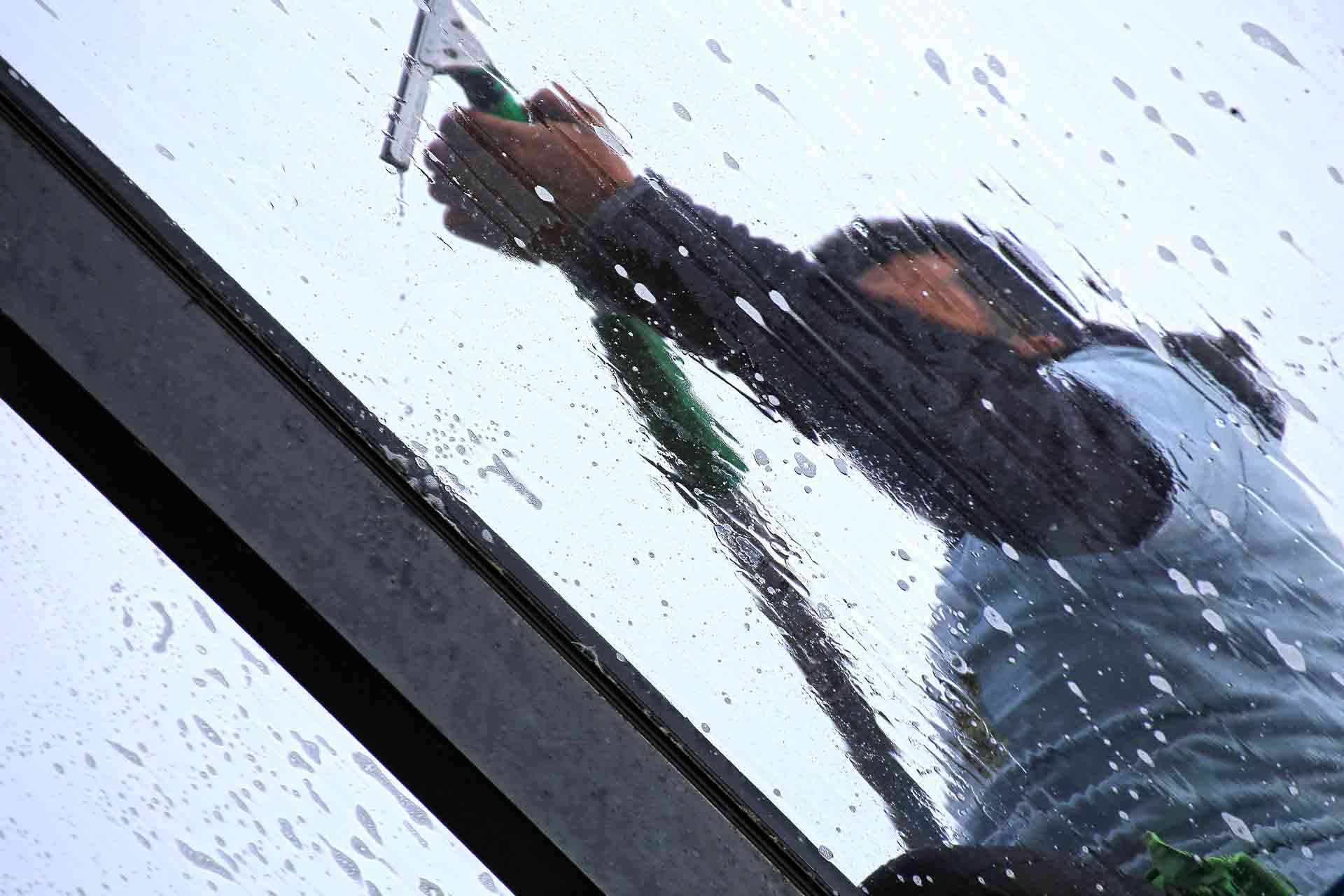 Conservatory cleaning and maintenance is really important to keep the room looking its best. When it's in good condition, it's more likely to be considered an asset rather than an eyesore to potential buyers.
A conservatory refurbishment can also help. You may want to replace the windows and/or doors, or even the roof.
You might also want to consider insulating your conservatory roof. Some buyers may worry that a conservatory will drag down the energy efficiency of the property and increase their heating bills, as they can leak heat. Spending some money on conservatory roof insulation can help to allay those concerns, and make the conservatory seem more appealing as extra living space.
Different conservatory designs
Gable conservatory
A gable design is characterised by its sloped roof. Rather than sloping back to the centre, the front panel of the roof is upright. This maximises the ceiling height and letting lots of light into the room.
Lean-to conservatory
Lean-to conservatories are incredibly versatile and can be tailored to suit any type of property. They're a particularly popular choice for kitchen extensions, creating a great sense of space and a natural flow between the inside and the outside.
Edwardian conservatory
With square corners and a minimalistic style, an Edwardian design is a great choice if you're planning a dining space or family room.
Victorian conservatory
Victorian conservatories have a distinctly traditional sense of style, making them perfect for older style properties. Their curved appearance can be customised with three or five facets.
Orangery
An orangery offers the ideal balance between a conservatory and a brick extension, creating a bright, practical space. Whereas a conservatory tends to have a fully or majority glazed roof, an orangery usually has a solid roof with roof lanterns providing natural light.
Garden room
A garden room is more like a traditional extension too, joining the garden and the rest of the house. With large windows or French doors, they provide a lovely view out over the garden – they're particularly popular for properties overlooking the rolling countryside or the sea.
Takeaways:
For your conservatory to add value, it needs to be built well, integrated with the house and have a real purpose.
Poor quality conservatories can drag the value of your house down, or put off potential buyers.
Be careful about spending too much on a new conservatory – with a good conservatory adding a maximum of only 7% to your property value, you may not see it back.
Always use a trusted professional for conservatory installation, maintenance and cleaning.