How to prepare your home before plastering
When it comes to plastering, to get the best final result you need to be prepared to invest time in the preparation. Here's a rundown of the top things you need to do to get prepped before plastering.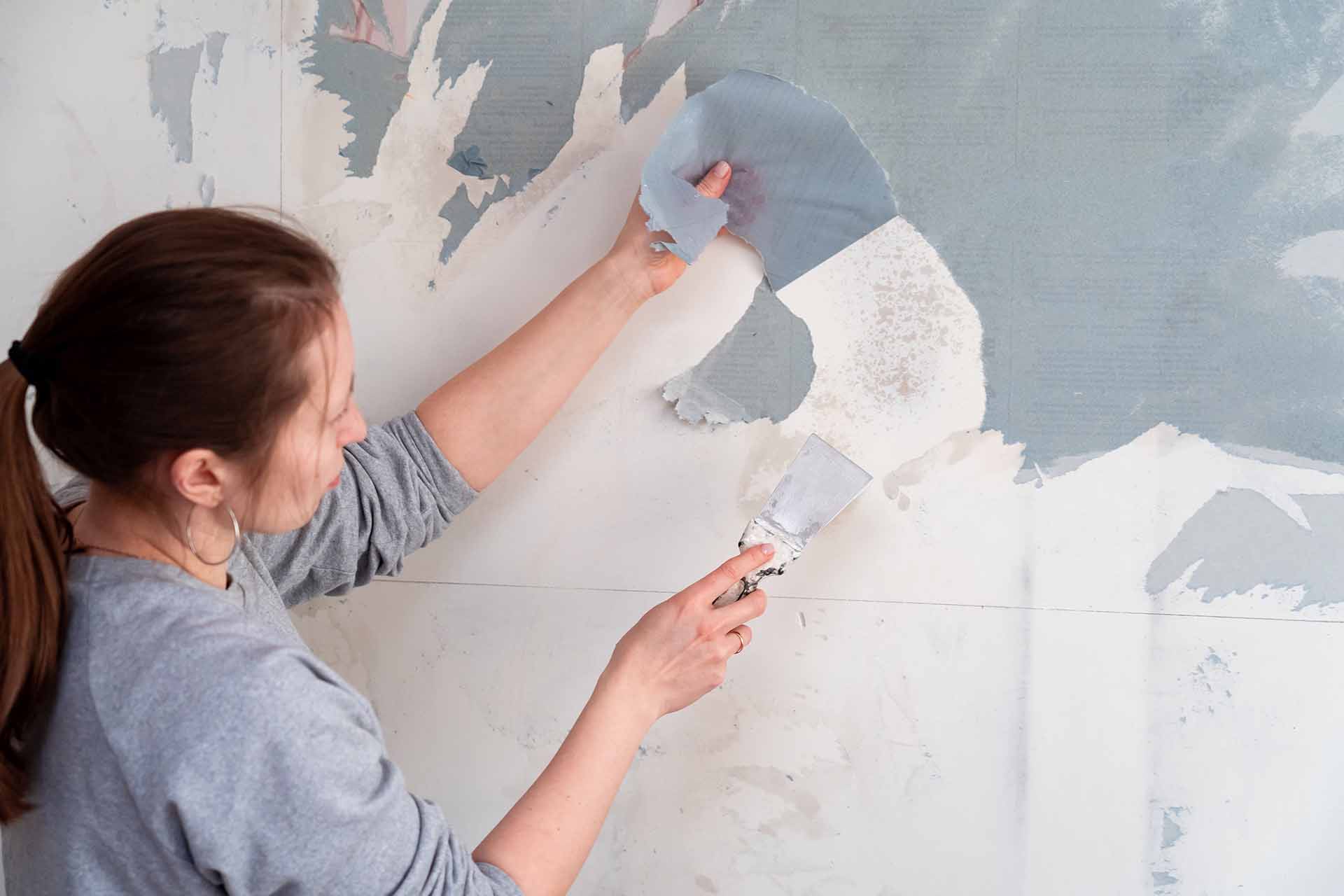 When it comes to plastering, to get the best final result you need to be prepared to invest time in the preparation. Here's a rundown of the top things you need to do to get prepped before plastering.
What surface are you plastering on?
Before plastering, it's important to understand what type of surface you will be applying plaster on as the preparation required will vary. Any surface you may be applying plaster to has a degree of 'suction'. This professional term refers to how absorbant the underlying surface is, and managing this suction is key to getting a great finish.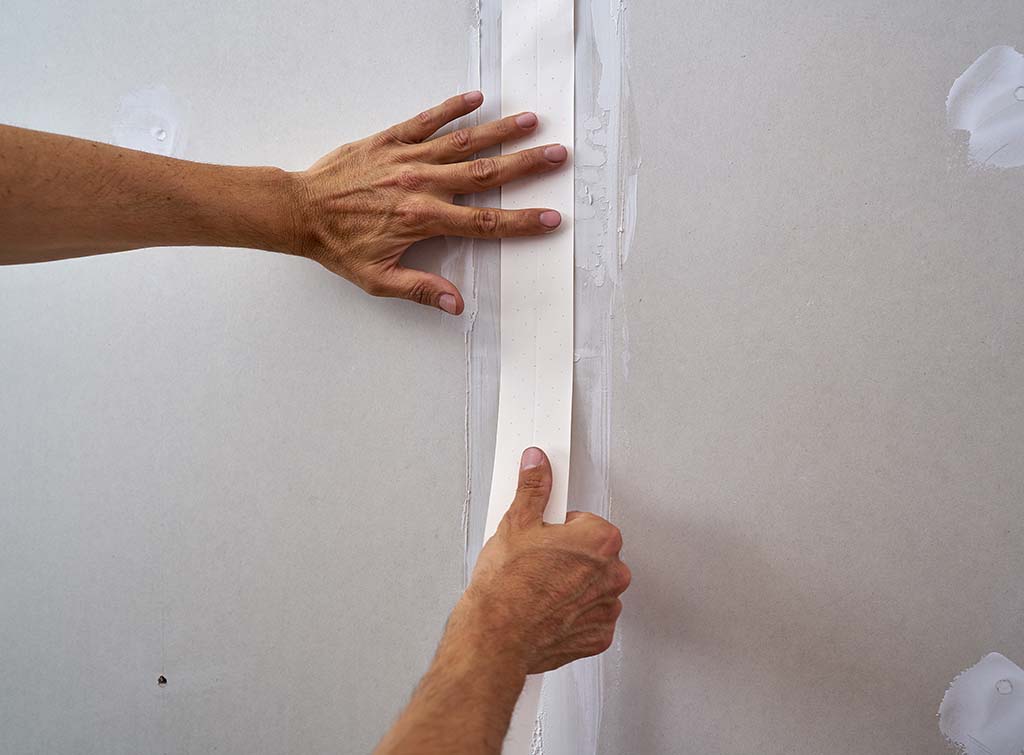 Plasterboard – This is probably the easiest surface to apply plaster to as it is low suction and you can plaster straight onto the plasterboard. Any screws that have been used to fix the plasterboard to batons must be countersunk and filled to create a flat surface and the joins where the boards meet need to be taped. There are some really simple taping solutions now on the market that allow you to make a more seamless edge when joining sections of plasterboard. They are "mesh" based and they are highly effective and making your joins invisible.
Brick – With more new build houses now, plastering directly onto brickwork is not as common. If you don't live in a new build home then it is possible that you might need to plaster directly onto brick as a patch-up job. As brickwork is high suction, to get a good finish you will need to brush the exposed brick with a wire brush. You must add a layer of bonding before plastering to help the plaster hold.
Existing plaster, wallpaper, paint or Artex – These surfaces are slightly more tricky and require a bit more preparation. If you are attempting to plaster on any of these surfaces then you must follow the appropriate steps below before plastering. For a good and stable hold, the surface underneath must be in as good and clean condition as possible before plastering.
Get prepped before plastering step by step
Strip any wallpaper or paint
It's hard work but you will need to steam or scrape until every last scrap of wallpaper is gone. If you don't, your fresh plaster will end up looking patchy, or even worse, peeling off.  If you are hesitant to tackle this yourself then review our wallpaper removal cost guide to see how much it would cost to get a professional in. If you still motivated to tackle this often laborious job then you can hire/borrow or buy a wallpaper steamer which will make it much easier to remove the paper with a scraper. If the walls are painted they will need to be sanded back.
Once you have removed any wallpaper or sanded any paint then you should remove any residual grease by washing down the walls with sugar soap. This step will help to reduce the likelihood of anything that may cause your plaster not to hold. You can buy sugar soap ready mixed or you can make your own.
Check your walls
Before plastering you need to check for any loose plaster or cracks. If you find any small holes, fill themwith filler. If you find any large areas that have flaky plaster, make these good by hacking them back and then applying a bonding agent.
Switch off power & remove socket faceplates and fittings
You will need to remove or unscrew light fittings or power sockets before beginning the plastering process. Before you do, make sure to switch off power to any sockets or light fittings at the consumer unit. To keep light switches and sockets clean, unscrew them and wrap them up in a plastic bag or cling film. It might seem like a job you can bypass, but this small step will actually save you time.
Skrim tape any cracks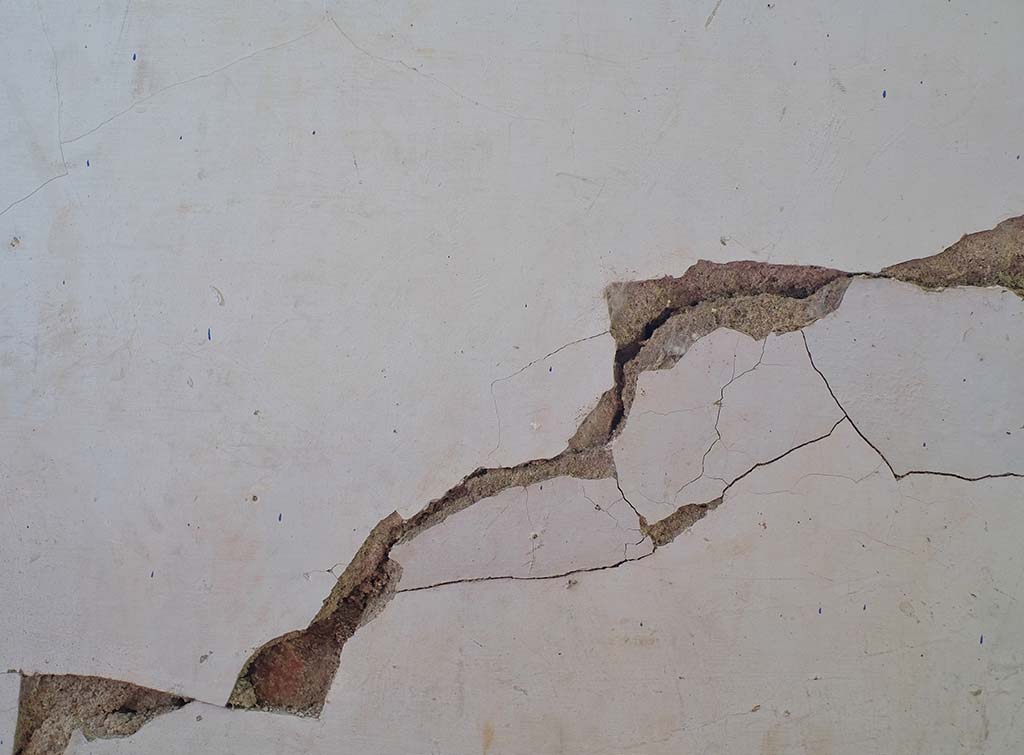 Skrim tape is a type of mesh that helps to keep plaster intact. If you find any small cracks, use this tape to cover them over. If you find larger cracks, it is best to consult with a professional to ensure that your wall is still structurally safe before plastering.
Use PVA
If you are plastering directly onto an existing wall you need to control the suction as we explained in the intro. How absorbent the surface is will determine how quickly the plaster dries and ultimately the quality of the finish.
Using PVA (also known as Blue Grit) helps to control the rate of suction of your existing surface. To apply it, follow the instructions on the container of the PVA you have bought. Usually, 2 coats of PVA mixture will give you the best surface for skimming before plastering.
Instead of PVA you could also use a bonding agent. This product contains a fine aggregate making it gritty, and this helps to provide a stable surface for the plaster. Some bonding agents have a bright colour so you can see where you have applied it to get an even coat.
Other practical pre-plastering considerations
As well as considering the practicalities of the plastering process itself, it's also important to consider other factors in the room. Other jobs that you will need to consider before plastering are:
Moving or adding sockets.
Repositioning or adding new switches.
Wiring in better lighting.
Deciding where your TV and aerial runs will go.
Choosing your skirting + coving.
Prepping your walls or ceiling for plastering isn't difficult, but it is a lot of hard work and physical labour. When you're prepping to plaster onto plasterboard then you're in for slightly less work. If your property is older and you're not sure about the integrity of the brick or existing plaster then it's always best to call in an experienced tradesperson.
If you fancy saving yourself some work and are happy to provide the tea and biscuits then it might be worth your while to hire a professional to do it all for you.
See the tradespeople we've checked and recommend for your job
FAQs
Do you need to prime plaster before painting?
It is really important to allow the plaster to dry fully before you paint over it. If you don't your paint might crack or peel off. Before painting, you should seal the plaster by applying a coat of watered-down emulsion, topcoat or a specific plaster primer. If using topcoat or emulsion then water down the initial layer by 10%.
What do you put on plaster before painting?
As above, it is really important to seal the surface before painting on to plaster. Do not use PVA for this, follow the instructions above and use a watered-down paint layer or a specific primer.
Do I need to PVA before bonding coat?
It depends on the surface that you are applying plaster to but usually PVA is applied to help create the best possible adhesion for the first layer of plaster.