How to find a good plasterer
Need to plaster a wall or ceiling, or repair a crack? Sounds like you need a plasterer. Here's how to find a good plasterer you can rely on to do a great job at a fair price.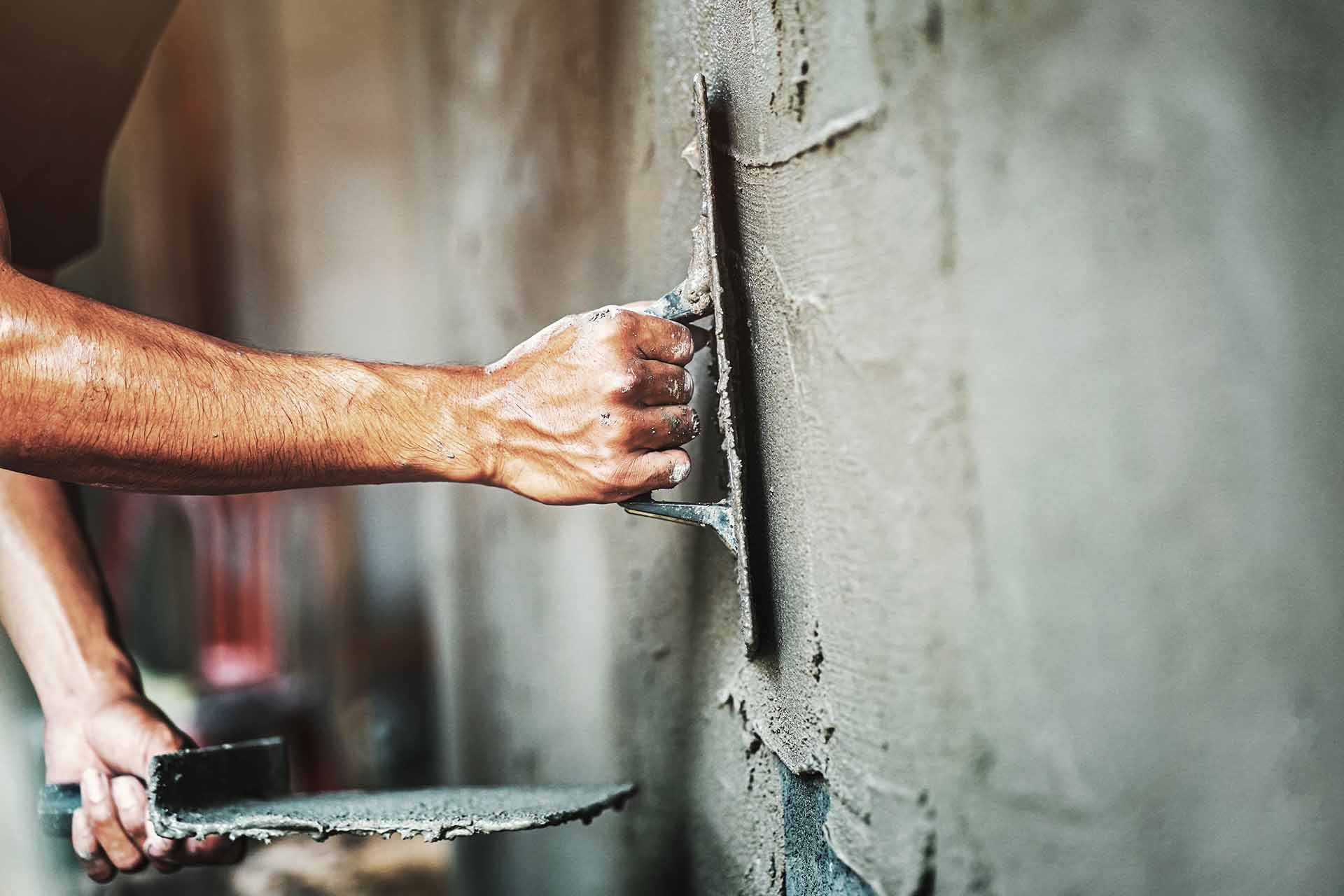 Whether you're looking to plaster a whole house, or simply in need of a quick patch-up job, finding a good plasterer to deliver a brilliant finish should be at the top of your agenda. In this guide, we look at how to find a good plasterer, the questions to ask them, and how much they might cost.
Plastering is a skilful craft that needs perfecting with time and experience, therefore, it's definitely best left to the professionals – particularly if you're after a beautiful, long-lasting finish on your walls.
At Checkatrade we ensure the trustworthiness of all our professionals, but just how to pick the best person for your job can be a minefield. Keep reading to find out how to find the best plasterer in your area.
7 top tips for finding a good plasterer
Before you set off on your search for a good local plasterer, here are our top tips to help you find and hire a plasterer you can rely on…
1. Ask friends and family for recommendations
Your personal network is one of the best ways to find a good plasterer. Ask friends, family, colleagues or neighbours who they can recommend. You'll be surprised how many people you know have hired a plasterer for work on their own homes.
2. Ask in local online community groups
If your friends and family don't know of any good plasterers in your area, then try asking for recommendations on local online community groups. Platforms like Facebook often have active neighbourhood groups that locals use to find and offer recommendations and suggestions in the area. Post a request asking for people to recommend a plasterer, and ideally include details of the job you need doing so they can recommend the most relevant plasterers.
3. Do your homework to understand the basics
Dealing with any expert is always easier if you understand the basic principles of their work, and what you need from them. Do some research into the job that you're asking them to do so that you're one step ahead when you start contacting local plasterers. Between Google, online guides and DIY forums, you can quickly build up a good bit of plastering knowledge. That way you will be armed with the appropriate questions to ask the tradesperson you are thinking of hiring. Take a look at some of our plastering articles for information.
4. Find out how they'll do the job
Once you've short-listed a number of good plasterers, it's important to know what you're paying them to do. So, before hiring anyone, make sure they clearly explain the process of how they plan to do the plastering, what preparation techniques they'll use, and what results they expect to achieve. Preparation is key with plastering, so you want to be confident they're doing a thorough job from start to finish.
5. Look for a plasterer with lots of specific experience
Like most tradespeople, plasterers will often specialise in certain types of plastering jobs – although they might be able to do a wider range of work. You want to hire a plasterer who does a lot of jobs similar to the work you need them to do. Some plasterers can only skim, or render, so you need to choose the right person for the job.
Never feel worried about asking a tradesperson to show you their qualifications, particularly for a specific craft such as plastering. A reliable plasterer will be more than happy to show you their formal qualifications in the trade, which could be a City & Guilds Level 1, 2 and 3 diplomas, or if newly qualified, a NVQ in Plastering at levels 1, 2, or 3 or a level 3 SVQ in Plastering. It's also another sign that they take pride in their work. But overall, experience is the most important factor to consider when it comes to plastering, so try and find a tradesperson who has a few years behind them and is confident dealing with any unforeseen issues that may arise.
6. Check plasterer reviews and ratings
One of the best ways to find a good plasterer is by checking what previous customers have said about their work, including their attitude, professionalism, cleanliness, speed, and responsiveness. This is particularly important if you're hiring them for a big plastering job, as they could be working in your home for days. You want to find a friendly, professional plasterer who cleans up after themselves and is efficient at getting the job done.
7. Get detailed plasterer quotes and compare them
As with all home improvement projects, we always recommend obtaining at least three quotes from different plasterers in your area to make sure you're paying a fair and competitive price for the work. And, thankfully, we've got a handy request a quote tool that makes finding multiple quotes super easy: you post details about the work you need doing and we'll send it out to local tradespeople in your area. Try it out – it's quick and easy!
See the tradespeople we've checked and recommend for your job
What does a plasterer do?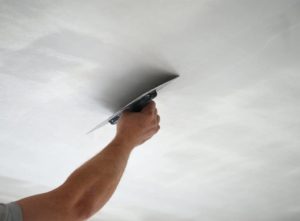 There are two types of plastering work:
Solid plastering: Applying a plaster layer to walls and ceilings, inside or out, to create a smooth finish
Fibrous plastering: Dealing with decorative features, such as cornices and ceiling roses
When you are likely to need a plasterer
Restoring a hole or crack in a ceiling or wall
Finishing a newly built wall ready for decorating
Adding or restoring decorative finishes, like architrave
Having an outside wall rendered
What to expect from a plasterer
Expect mess and dust from the start, particularly if you have wallpaper or old plaster that needs to be removed first.
It's unlikely you'll be able to use the room when the plastering is being done as it can be damp in the space. Consider using a dehumidifier to extract some of the moisture.
It might be worth scheduling a holiday at the time of the plastering, so you can avoid the disruption. And it's definitely worth avoiding planning any parties when the work is being done!
What makes the best plasterer?
Plasterers who are experienced and take great pride in their work are key. Plastering is like a form of art, with preparation often being the most important part. A good plasterer will properly examine every inch of the wall or ceiling, pushing and banging it, to thoroughly investigate what the base is like before starting any work and also looking for potential issues, like cracks.
How do you find a plasterer? Ask these questions…
The best way to find a good plasterer and not a cowboy is to ask them questions about the job, their experience and how they work. Here's a list of useful questions to ask plasterers before hiring them…
How long have you been plastering for?
Do you specialise in internal plastering or external rendering?
What plastering qualifications and/or accreditations do you have?
Are you insured?
Have you completed plastering jobs like this before?
Can you show me examples of your previous work?
Could you provide me with references of previous customers to speak to?
How long will it take to complete the work?
When will you be able to start?
How much will it cost, and what are the payment terms?
What's included in the price? Are there potential extra costs I need to be aware of?
What precautions will you take to prevent damage to the property?
What does the average plastering job cost?
The average cost to plaster a room is £650 for a small room and £1,187.50 for a large room.
The average cost to skim a room is around £175 per room because it is less labour intensive.
Find out more about costs in our plastering cost guide.
See the tradespeople we've checked and recommend for your job
FAQs
How much can a plasterer do in a day?
The amount of plastering that a plasterer can do in one day will depend on their experience, and whether they're working alone or with help. Generally speaking, more experienced plasterers work much faster and can cover more ground – even more so if they have an assistant with them.
As a rough guide, here's how long some common plastering jobs might take:
Replastering a small room – 1 day
Replastering a medium room – 1-2 days
New plaster on walls – 2-4 days (depending on room size)
Plastering the ceiling of a small-medium room – 6-12 hours
Plastering the ceiling of a large room – 2-3 days
External rendering – 4-14 days (depending on the size of the house)