Laminate or wood flooring: What should you go for?
Struggling to choose new flooring? Our handy guide compares laminate, wood, engineered wood and hardwood flooring. With advantages and disadvantages.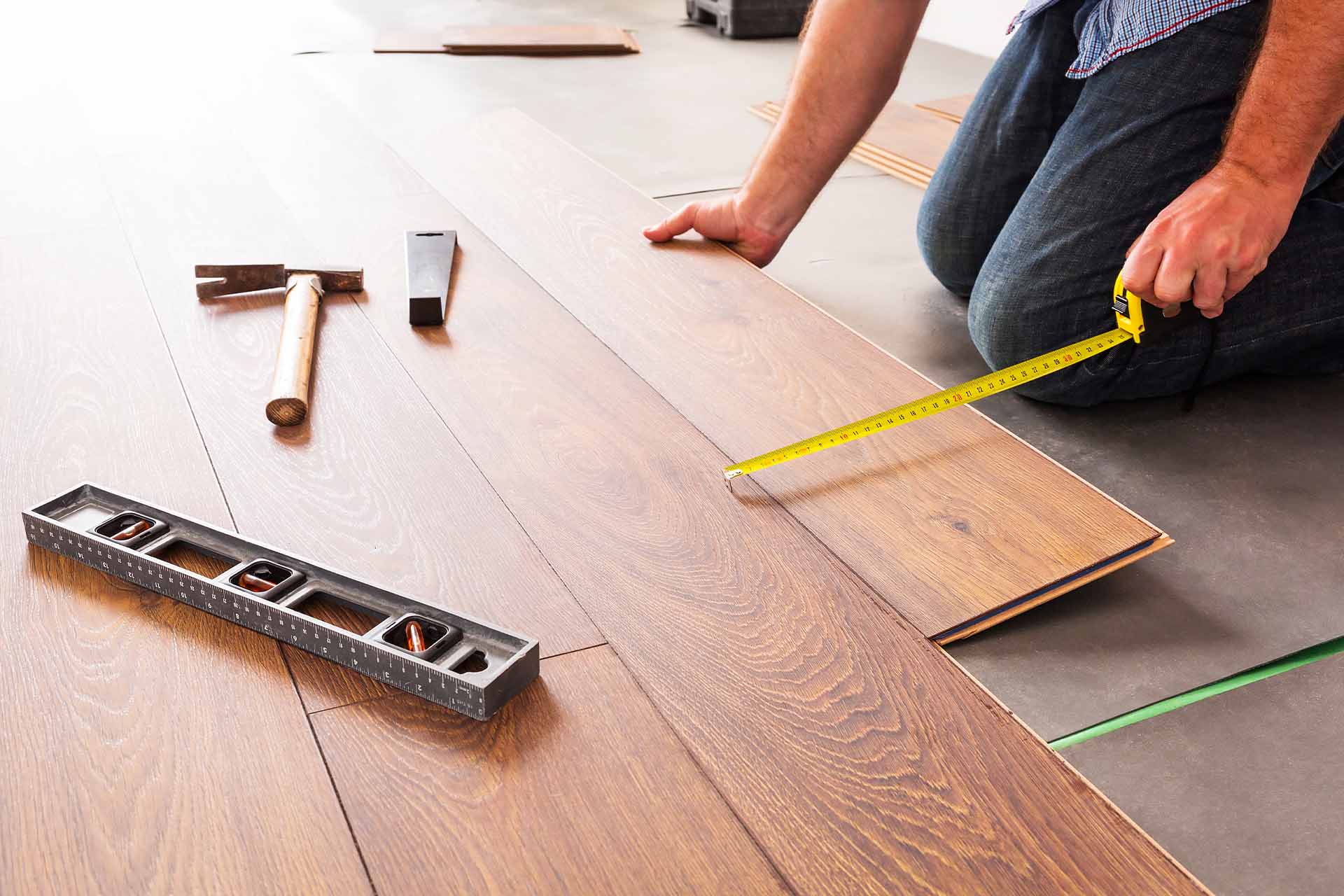 Creating your dream home is never easy as there are so many different choices to make. But when it comes to flooring, if you're sure that carpet isn't for you, you're probably weighing up if you'd like laminate or wood flooring.
Both can totally transform your living space but there are differences between the two. Laminate flooring is crafted by layering fibreboard, a photographic layer and a topcoat, while wood flooring is made from solid timber boards. There are differences in the installation process too, with laminate flooring easily clicking together whilst wood flooring has to be nailed in place.
There are differences in the way they look too. Wooden floors (unsurprisingly) look more natural and can be stained to the tone you like, whilst laminate flooring you can pick exactly what you would like before having it fitted. Read on for more tips and comparisons to help you choose your new flooring.
Laminate vs wood – what's best for your home?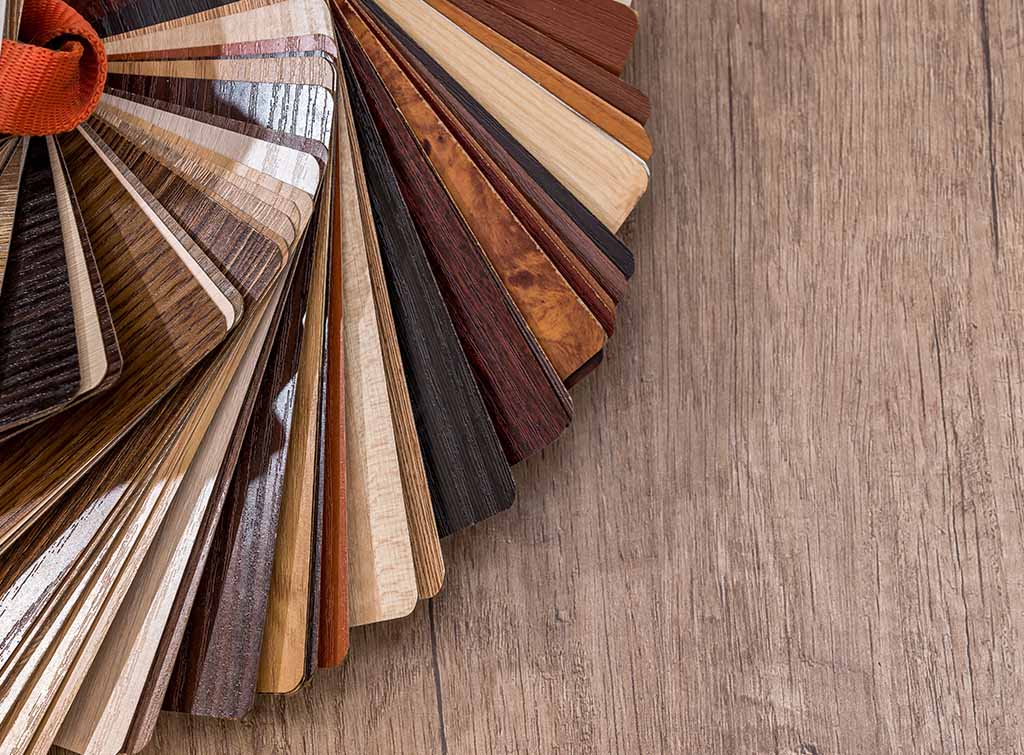 In order to decide which material is better for your home, we need to look at the pros and cons of both laminate and wood flooring. Below we've summarised the advantages and disadvantages of each type of flooring:
Laminate flooring
Advantages: More affordable, more durable, low maintenance
Disadvantages: Can be damaged by too much moisture, reduced lifespan, more difficult to repair or replace
Wood flooring
Advantages: Can easily be repaired, visually stunning, increases the value of your home, long lasting
Disadvantages: Easier to damage and more expensive
If you have pets or children, laminate flooring is more durable so may be a better choice. In addition, if you're on a budget, laminate is much more affordable. On the other hand, wood flooring looks incredible and can be repaired if it does become damaged.
Engineered wood vs laminate flooring pros and cons
If you love the appearance of wood flooring but hate the high price tag, engineered wood flooring may be a great alternative. Unlike laminate, engineered wood is made up of a thin layer of hardwood on top of a layer of plywood.
Looking at the below pros and cons of engineered wood vs laminate flooring is a great way of comparing the two materials:
Engineered wood
Pros: More authentic, has a lifespan of over 30 years
Cons: More easily damaged, harder to install
Laminate flooring
Pros: More affordable, easier to install,
Cons: Shorter lifespan of 10 – 20 years, difficult to replace a single board
Hopefully, this should help you to choose laminate or engineered wood flooring, but the decision really comes down to your circumstances both financial and lifestyle.
Laminate vs hardwood
For a truly natural feel to your home, it may be worth considering hardwood flooring. Where engineered wood has a thin layer of hardwood, hardwood flooring is made of boards of solid timber. This helps to add value to your property as well as add style to your living space.
So, let's compare laminate vs hardwood:
Laminate flooring
Advantages: Inexpensive, easily clicks together, easy to maintain, water and stain resistant
Disadvantages: Less authentic, shorter lifespan
Hardwood flooring
Advantages: Natural and authentic appearance, longer lifespan, considered more prestigious
Disadvantages: Harder to install, can be easily damaged by moisture
Hiring a professional
For the best results, we always recommend hiring a flooring professional for both laminate and wooden flooring. While you may be able to attempt a DIY job (more so with laminate flooring), remember that any mistakes can be expensive and very time consuming to fix.
You can find flooring specialists that your neighbours recommend simply by entering your postcode into our online search. All tradespeople are checked by us, reviewed by your neighbours, then checked by us again (so you know the reviews are real). Even better, we now offer a guarantee in the unlikely event something goes wrong with your job (T&Cs apply).
How much does laminate and wood flooring cost to be installed by a professional?
When you've decided whether laminate or wood flooring is right for your home, you'll need to know how much to budget for installation. Take a look at our cost guides for more information. They've got average prices and all the factors you need to consider. Check out our laminate flooring fitting cost guide and our wooden flooring cost guide.
Which tradesperson should I use?
Having new flooring fitted is a big job that will make a huge difference to the look and function of your home. In order to get the best service possible and ensure your flooring lasts for years to come, we'd recommend hiring a specialist flooring company.