Renovation and redecorating: Tips for between tenancies
While there are no set rules on how often you should redecorate a rental property, it can be good practice to use the time in between tenancies to freshen things up and get it ready for a new tenant.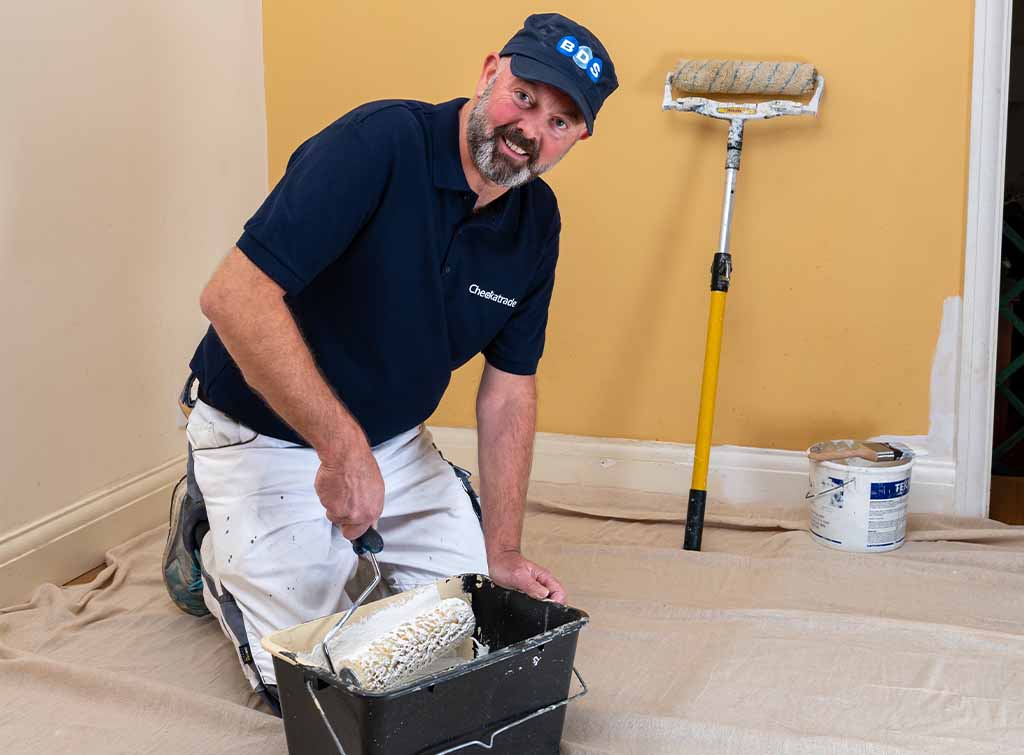 With the property empty, you'll have a much better view of what level of renovation or redecorating is needed. It's also a great chance to do any major renovations you've thought about doing in the past. No tenants mean a nice space to do all the redecorating or renovations without interruption.
Whether this is your first buy-to-let property or you're looking for useful tips to manage your rental properties more efficiently, here's our advice for renovating or redecorating your rental property.
Create a schedule
It may be the case that you let your tenants decorate while they were renting the property. Maybe now you're getting it back to its original state, or you might have just taken on a new property that requires a full renovation to be market-ready.
Whatever your situation, it helps to assess everything that needs to be done so you can prioritise your jobs.
For example, are there any areas that are in particular disrepair or are a hazard? These will need to be dealt with first, rather than dealing with cosmetic issues that can wait.
Once you've worked out what needs to be done, and in what order, work out what you can comfortably and confidently do yourself and what you'll need to hire qualified tradespeople for.
As a landlord, you have responsibilities to keep your rental property safe for tenants, so hiring local tradespeople to carry out the work for you safely can be a worthwhile investment for peace of mind.
Get your funding in place
Creating a budget is essential to help you stay on top of the costs of renovating or refurbishing a property and will stop you from eating into your profits. How will you fund the works required to get your rental property up to the right standards? Will you use savings or take out a loan?
You may want to consider a bridging loan, which can be a useful way to raise funds quickly to revamp the property.
Apply for a loan
Did you know this is one area that Checkatrade can help you? We work alongside our partner Betterborrow to offer home improvement finance. *Terms and conditions apply.
Carefully consider what you're going to spend your money on
Weigh up the pros and cons of each option and do your research before you start spending on materials or booking contractors. You want to be sure that your plans are not only financially viable but that you'll see a return on your investment once you start renting out the property.
Stay on top of trends
While it's not recommended that you create an outlandish interior style that's based on fleeting design trends, it is worth paying attention to the features or styles that tenants are looking for in a rental property. Taking note of these demands can make your property a more desirable option when it goes on the market, and it can help you increase your rental yields.
Younger tenants, for example, may be looking for properties that have smart home features, which can help them cut costs with their utility bills and provide a more efficient and convenient place to live.
Are EV charging points a popular feature where your property is located that tenants look for? Or maybe you can add a home office to your property – something that more and more people are looking for with the rise in remote working.
When you're planning renovations, think about features that appeal to tenant demands but also offer long-term benefits for the future.
Go neutral
On the subject of trends, while it makes sense to focus on what people are looking for, you also need your property to appeal to a broad range of people.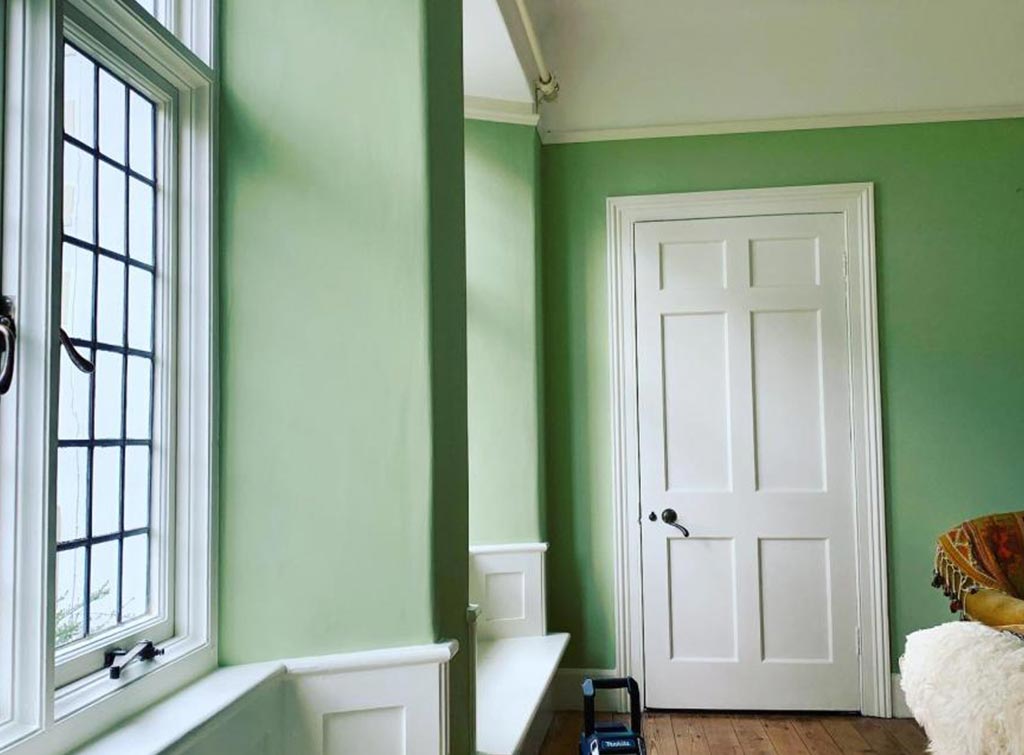 You can't predict who your next tenants will be, so decorating a property with neutrality in mind can help you appeal to a wider audience. Instead of bright colours and unusual wallpaper patterns, which can be off-putting to some people, stick with neutral colours instead.
This not only makes it easier for potential tenants to picture themselves in the property, putting their own stamp on the place with furniture or soft furnishings, but it also makes it easier to maintain the property long-term.
You won't need to worry about colour matching a wall if it gets scuffed or tracking down wallpaper if something gets ripped – you can match neutrals far more easily to keep the property looking great year after year.
See the tradespeople we've checked and recommend for your job
Choose durable materials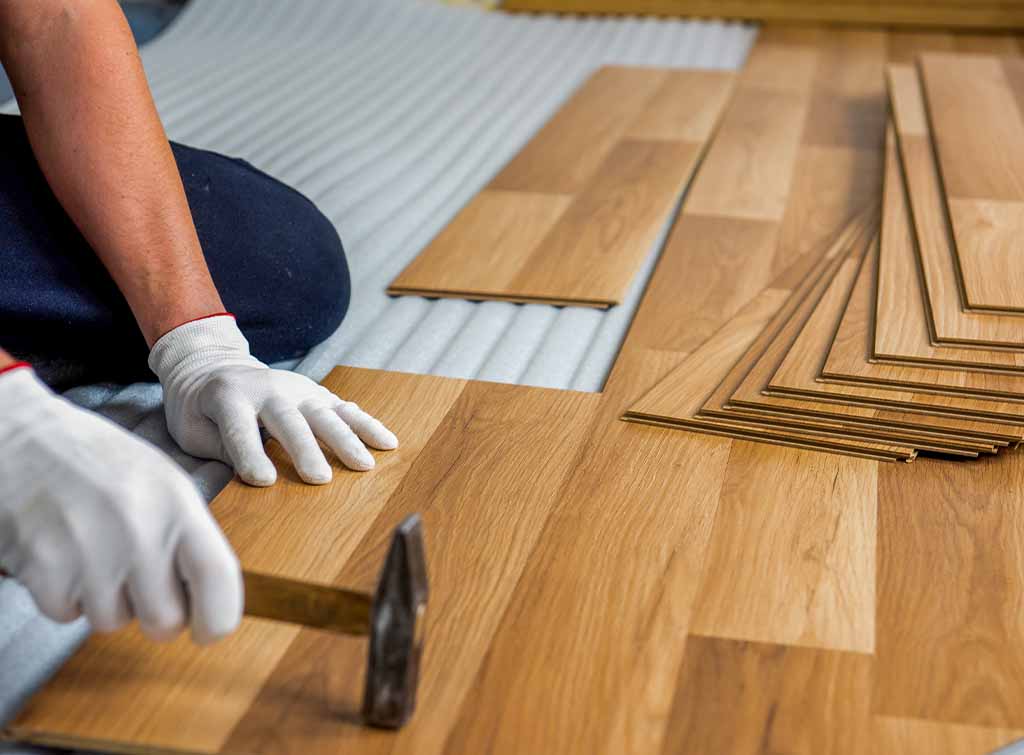 As a landlord, you want the money you spend on your rental property to go further and that means making choices that will stand the test of time.
What areas of the property can you update to make them more durable for your future tenants?
For example, laminate floors are less likely to get stained or damaged than carpets which can be harder for tenants to maintain and can look dingy after even just a few years. If you want to stick with carpets, choose a darker colour that will retain its appearance for longer.
Likewise, laminate worktops in the kitchen are the easiest to keep clean and are also affordable, while wood worktops add character and only need occasional oiling to keep them looking their best. The cheapest may not always be the most long-lasting, so weigh up what's affordable for you with what will stay in great shape for the longest and what tenants can maintain easily.
Get the help you need to redecorate
Giving your rental property a revival will make it more appealing on the market. And with the market the way it is, you need any way possible to make your property stand out even more!
See the tradespeople we've checked and recommend for your job