Repointing Victorian brickwork
If your home has Victorian house brickwork, including Victorian weave brickwork, that has seen better days then you might be considering repairing the point. Repointing Victorian brickwork will give your home a new lease of life from the outside, and can even add value to the property – when done properly.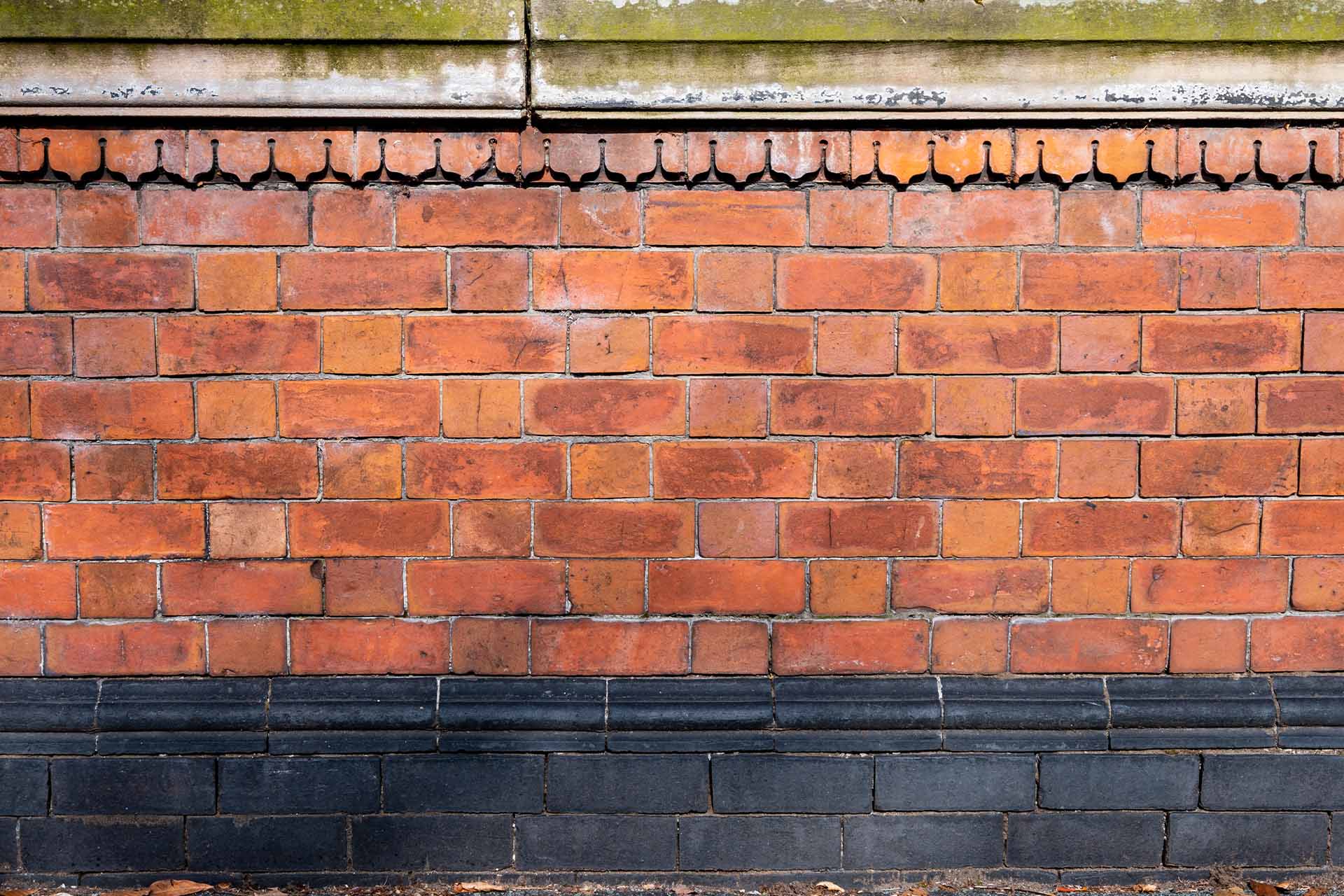 If your home has Victorian brickwork that has seen better days, then you might be considering repointing. Repointing Victorian brickwork will not only repair the brickwork, stopping any leaks and damage, but it will also give your home a new lease of life from the outside and potentially add value to the property.
Repointing involves cleaning up and sorting out any damaged or worn mortar between the bricks. Keep reading to find out more about cleaning and repointing Victorian brickwork.
Repointing Victorian brickwork in 7 steps
If you've heard of repointing but aren't quite sure of the process behind it and if it's right for you then take a look at the steps involved for repointing Victorian brickwork detail.
We would strongly recommend hiring a professional to carry out any repointing work on your home, especially on Victorian brickwork as it is visually stunning and a feature you don't want to risk damaging.
1. Clear the area for repointing
Repointing Victorian brickwork can be a messy job, so the area will need to cleared first. Any furniture, vehicles, plants or large objects will need to be moved away from the walls, and protective sheets will be laid on the ground or flower beds at the foot of the wall.
2. Remove old mortar
The first step is to remove any old, loose/soft mortar. This will be done by hand (or by using an old screwdriver or chisel to chip out loose sections of mortar). Then a hammer and chisel will be used to remove the rest of the old mortar to a depth of at least 10mm. Extra care will be taken around windows and doors, as distributing the old mortar can affect how they fit and function. There also tend to be exterior lighting power cables around doors.
Once the old mortar has been removed, the exposed Victorian brick edges will be ready for repointing.
3. Remove any excess dust and debris
Removing the old mortar creates a lot of dust and debris on the walls and surrounding areas, so this will be brushed down.
4. Prepare the fresh mortar
Once the prep work is done, the repointing can take place. First of all, the mortar will be prepared. A builder will ensure that the right amount of mortar is mixed for the job to prevent any waste and also to ensure there is a consistent colour across the repointing so that the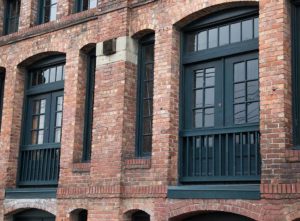 Victorian brickwork detail has a uniform look to it.
5. Apply the new mortar (from top down)
Victorian brickwork (or any brickwork) will be repointed from the top downwards, working from left to right in the horizontal grooves.
Once two or three lines of new mortar are complete, the vertical joints for that section of the wall will be filled. The mortar will then be left to dry. The length of time needed will depend on the weather and how much sun the wall gets, but it will generally take at least 2-3 hours to dry.
6. Remove excess mortar
Excess mortar will be removed using a wire brush to leave a slightly recessed mortar face – although some homeowners prefer a slightly deeper recess or mortar that sits flush with the wall.
7. Check the wall
Once it's finished, take a look to ensure you are happy with the finished results for your Victorian brickwork detail.
If you'd like to give it a go yourself, take a look at our guide on how to repoint a wall.
See the tradespeople we've checked and recommend for your job
Compressive strength of Victorian brickwork
When we talk about the compressive strength of brickwork, we're referring to the brick's to withstand loads that reduce the size of bricks themselves due to compression. Often builders and brickwork experts refer to compressive strength to make sure they're using the right materials for the job.
Compressive strength is measured with a formula of F = P/A, where F is the compressive strength, P is the maximum load that the material can withstand before 'failing', and A is the area that the load is being applied to.
A typical compressive strength of Victorian brickwork is around 4.3N/mm², which is a reasonable strength for brickwork.
How to clean Victorian brickwork
Cleaning Victorian brickwork can't be done using harsh brushes or high pressure cleaners – if you want to achieve clean brickwork and keep your bricks and mortar intact. You need to avoid using any harsh cleaning techniques or chemicals that will cause damage and lead to repair work being needed.
The most suitable approach for cleaning Victorian brickwork is softwashing, which is particularly suitable for historic brick. The chemicals used in softwashing brick are pH neutral and achieve a thorough cleaning result, including removing mildew, mould and moss, without permanent damage to the brickwork.
How much does repointing Victorian brickwork cost?
The average cost of repointing a brick wall is around £45 – £55 per m2, depending on the complexity of the job, the condition of the existing brickwork and mortar, and any additional preparation work that might be needed.
The cost of repointing Victorian brickwork for a terraced property is around £3,500. To find out more, check out our guide to repointing costs.
Quotes for repointing Victorian brickwork
As with all home improvement projects, we always recommend obtaining at least three quotes from different tradespeople in your area. You'll want to shop around to make sure you're paying a fair and competitive price for the work. And, thankfully, we've got a tool that makes finding multiple quotes super easy.
Our request a quote feature is perfect for getting quotes: you post details about the work you need doing and we'll send it out to local tradespeople in your area. Try it out – it's quick and easy!