Who's responsible for removing renovation rubbish?
However big your home renovation project, rubbish will be generated. So who's responsible for that waste? Here's everything you should know as a customer.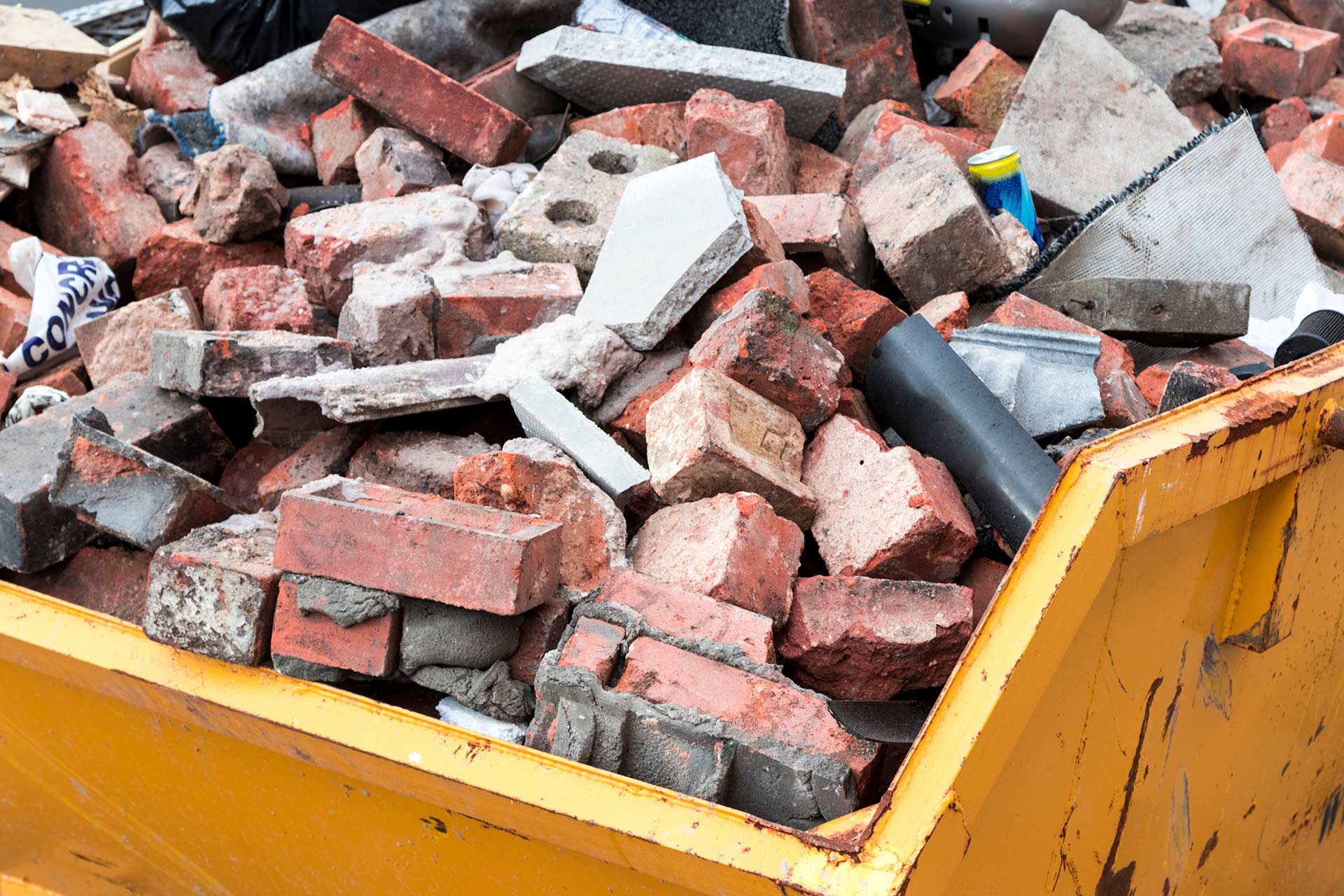 However big your home renovation project, there will be wastage of some sort. Whether you're tearing out an old kitchen and installing a new one, upgrading your boiler, or even installing a new driveway, rubbish will be created.
If you're working with a tradesperson, you will have many questions for them; from timescales to cost. Your main focus may be on the project itself, but something that is very important and may slip your line of questioning is 'what happens to the rubbish during and at the end of my project'?
This guide answers the following questions:
Whose responsibility is it to get rid of the rubbish from your home renovation?
At what point should I start thinking about waste management?
How can I avoid falling into the trap of cheap removal and become a victim of fly-tipping?
Let's make sure you're not caught out by assumptions, miscommunication, and untrustworthy tradespeople.
Who is responsible for removing renovation rubbish?
It's partly your responsibility as the customer to ensure you know how your waste is being managed and dealt with.
If you have hired contractors, the majority of them will take the rubbish away as part of the job. It's essential however that you do your due diligence to understand how your contractor removes the rubbish.
Official government guidance outlines what qualifies as commercial waste for the self-employed and business: "Any waste that comes from a commercial activity is business waste". Construction and demolition are part of 'business or commercial waste'.
Essentially, the waste generated by the project and tradesperson is their responsibility – they should outline exactly how they will remove the waste. But for you as the customer, it's essential that you are diligent in ensuring they are removing the rubbish correctly and safely.
When should you discuss the removal of waste with your contractor?
The best time to discuss what happens to your waste is when reviewing and discussing the quote. So right at the beginning before the project starts.
If the rubbish removal hasn't been included in the project/cost breakdown, ask them and be aware that waste removal is essential in any project, and a quality contractor will know that.
We spoke to Checkatrade members Taylored Drainage Solutions Ltd about rubbish removal, they said:
"We always remove all waste from the site and this will be stated in the estimate and invoice. If there is a lot of waste it will be a line item on the invoice…

If you as a customer are ever in doubt, just ask. Assumptions lead to confusion, which is never a good place to be by either party."
See the tradespeople we've checked and recommend for your job
Where does renovation rubbish go?
The answer here really depends on the size of your project and what the waste is.
In most cases for home or garden projects, your rubbish will be taken to a rubbish or recycling centre. There would be a cost to your contractor when they drop off the rubbish, which is why there is usually an additional cost for the removal of your waste on your quote from the tradesperson.
What renovation rubbish can be recycled?
Having your renovation rubbish removed
Plasterboard
Aggregates
Metals
Plastics
Glass
Wood
Bricks and blocks
Floor and wall coverings
Do contractors need a Waste Carrier's Licence?
Yes. Any contractor who is removing waste from a site or property will need a Waste Carrier's Licence. If they do not then they will risk being fined up to £5,000.
Your key takeaways on rubbish responsibilities
Always speak to your tradesperson when agreeing on a job and quote. Ask where they'll be taking the rubbish.
Have an understanding of where the rubbish will be going.
Always use a reputable tradesperson for rubbish removal.