All you need to know about rubber cladding
There's more to rubber cladding than you might think. Find out why it's growing in popularity with UK homeowners.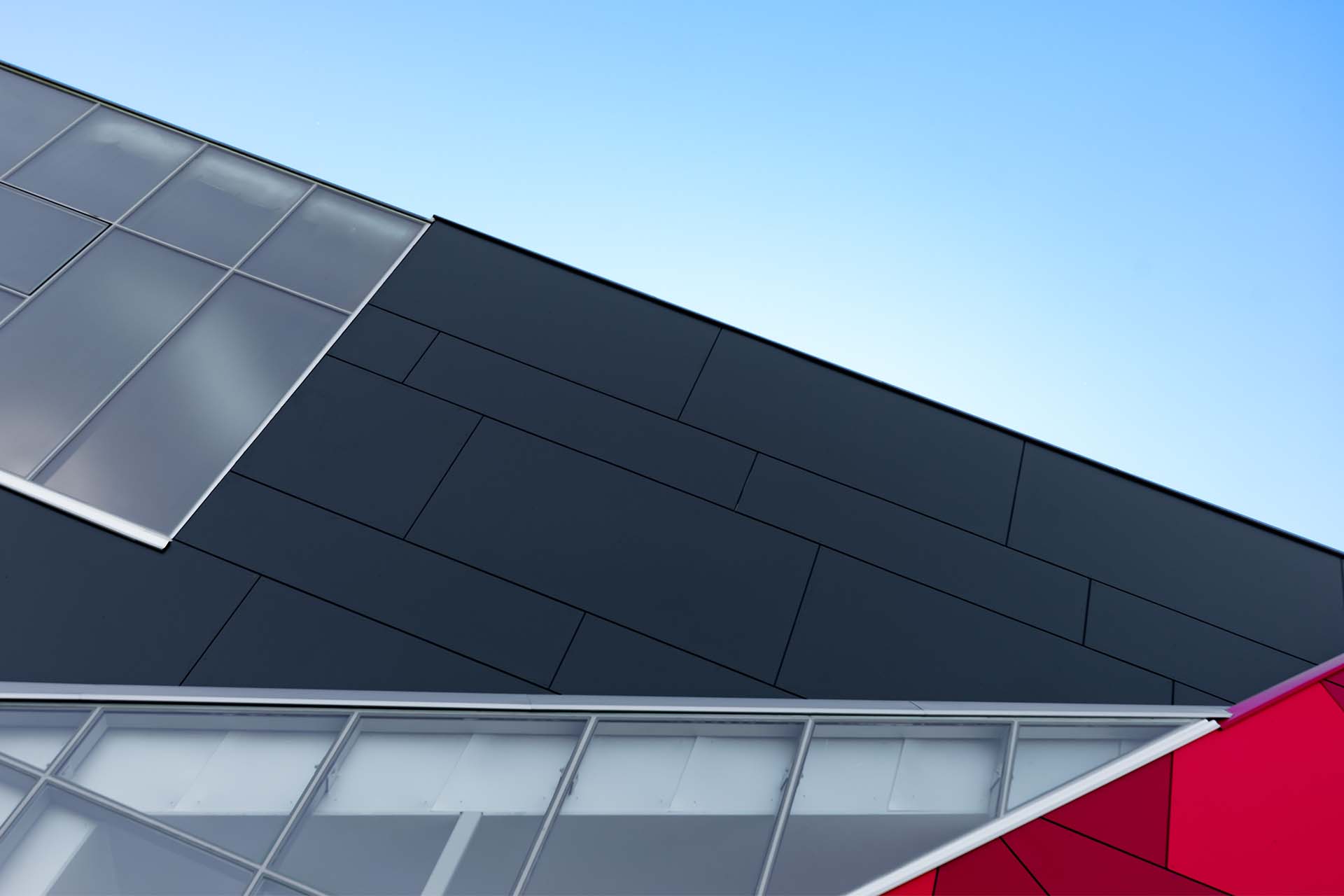 Rubber cladding is a relatively new building material with lots of benefits.
Most of us have heard of home or wall cladding, which has grown in popularity in recent years. It provides a cost-effective way to give the exterior of a property a face-lift, while also helping to improve insulation.
With the increased demand for eco-friendly building materials, rubber cladding is stepping forward as a viable alternative to traditional cladding materials such as timber, uPVC, or fibre cement cladding.
What is rubber wall cladding?
Rubber wall cladding is a sustainable building material that is often created by upcycling plastic waste. It offers an eco-friendly alternative to using natural resources such as timber.
Discarded items that might have otherwise found their way to landfill can be upcycled to make rubber cladding. What was once a run of guttering or a window frame gets a new lease of life as a durable, super-resilient building material.
But not only does rubber cladding have a lower environmental impact than natural resources it also has the added bonus of being incredibly striking in design. It's certainly not out of place among the growing trend for black buildings, and can even hold its own sat solo.
See the tradespeople we've checked and recommend for your job
What is EPDM cladding?
Ethylene Propylene Diene Monomer (or 'EPDM' as it's commonly known), mirrors many of the qualities of natural rubber but with the added benefit of weathering resistance.
Here are a few more reasons why EPDM cladding is big news:
It's UV and ozone resistant
It's waterproof and won't weather
It's resilient, flexible, lightweight, and durable
It's quick and easy to install, and low maintenance
It's aesthetically pleasing
And, it'll last for more than 60 years if sprayed in polyurea
How is rubber cladding used for buildings?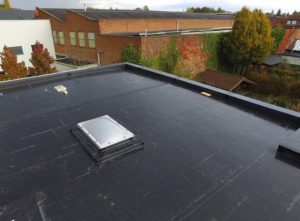 While rubber has been used in the building sector for years, for sound absorption, flooring, and sealants to name just three, the possibilities for using rubber in the construction industry have really opened up.
Demand for epdm rubber roofing is on the rise, as a more cost-effective and durable alternative to traditional felt or tiles.
As we've mentioned, some architects are cladding entire buildings in rubber. Others are opting to use rubber as a design statement, contrasting a new (rubber coated) extension against the existing brick facade of a Victorian property, for example. The smooth, consistent colour of the black rubber coating really 'pops' against timber, brick, or glass.
As an incredibly flexible material, rubber can also be moulded into any shape, so it's a great option for buildings with curves or unusual design features.
Why use rubber cladding?
While it's not yet considered a conventional building material for external walls, rubber cladding is becoming a more popular choice as people learn to appreciate both its environmental and style credentials.
If you're interested in using alternative building materials that are more sustainable and create less impact on the environment, rubber cladding might be just what you're looking for.
Read our post on the cost of installing cladding to help plan your budget for this project. To receive rubber cladding quotes from our members direct to your inbox, put the details of your job into our request a quote feature. Alternatively, search for local installers in your area using our search below.
FAQs
Is rubber cladding good for the environment?
Rubber cladding is a sustainable building material that has a low environmental impact. This is due to its reusability, low toxicity, and its impressive lifespan of more than 50 years. Greenpeace International also hailed epdm as a green building material in its "Building the Future: A Guide to Building without PVC" report (October 1996).