Homeowner etiquette guide: How to treat a tradesperson
Looking for a reliable tradesperson for your home maintenance and improvement jobs? Read our customer etiquette guide for how to treat them.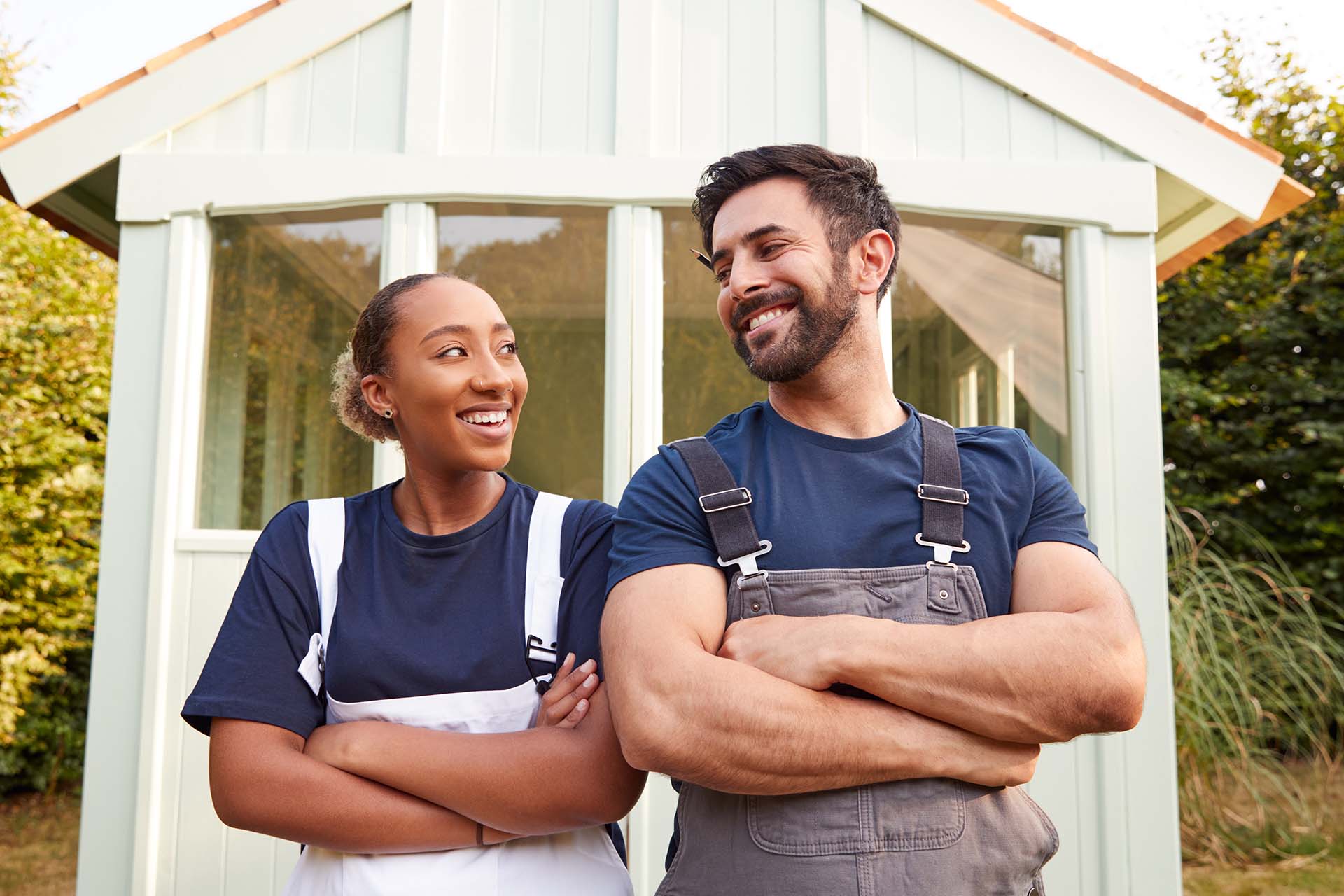 You might be wondering why a customer etiquette guide is needed.
Ideally, the relationship between you and your tradesperson is a harmonious and professional one. However, like all relationships, there's a potential for hiccups or missteps if they're not handled properly from the beginning.
When you hire a professional to do work on your house, the last thing you want is awkwardness or strife during your project. That's why striking the right tone from the get-go is worth the effort.
This customer etiquette guide for homeowners will help you to create the best working relationship possible.
To help you out, we've asked our tradespeople what their most common pet peeves are and how they'd like to be treated by the homeowners they work with.
Read on for advice on making your home improvement project as enjoyable as possible. Even better, these tips are from tradespeople themselves.
How to treat a tradesperson as a customer
Clear the project area
Before your tradesperson arrives, you can do a few things to limit potential damage and save some time.
A tradesperson doesn't want to traverse an obstacle course of valuables when they're trying to work.
Sean Saunders at Sean Saunders Painting & Decorating told us on the Checkatrade Community that clearing the room is important as it makes it easier to work in.
Avoiding prised possessions teetered on the edge of a windowsill or stopping airborne dust from settling on your rugs while drilling holes into your walls is almost impossible.
To make your tradesperson's life easier and protect your valuables at the same time, cover anything you don't want to get dirty, clear the area to give them plenty of room to work, and move furniture into the middle of the room (or a different one depending on the job at hand).
Think of your tradespeople no differently as a guest in your home
Be welcoming
When your tradesperson arrives, welcome them like you would any guest in your home.
Although they're there to do a job, a friendly greeting helps disperse any potential tension or awkwardness.
Tradespeople are human
Angus from GutterPRO East Kent had a really nice point on our community: "Remember they (tradespeople) are humans. Talk to them as such and not as your worker."
Offer refreshments
Most customers offer their tradespeople a hot or cold drink and let them know where the facilities are.
Tea and coffee are a hit with our tradespeople in the Checkatrade Community, with Sean Saunders, Angus King and Wayne De Wet all requesting teas, coffees and even 'quality biscuits and cakes'!
We did also find that some trades love a hot chocolate too!
Depending on the length of the project, some customers provide lunch in the form of a bacon sandwich or offer snacks like biscuits and baked cookies.
Food is the universal language of appreciation, so at least offering to feed your tradesperson is a kind gesture.
Check the work after the project is completed
No one likes being watched like a hawk. Have you ever tried to type while someone's watching you? Suddenly your fingers don't know where the keys are and you end up typing out nonsense.
It's the same when people watch their tradespeople while they work. Having someone looking over your shoulder makes you nervous and more likely to make mistakes.
If you've hired a professional, you've likely checked their work history and seen their portfolio, so you know they're good at what they do.
Consequently, they don't need your advice on how to do their job, so don't 'back-seat build.' It's a waste of both your and your tradesperson's time.
Unless you live in a one-bedroom flat, consider giving your tradesperson their space while they work. You can always check on their progress once they're finished and raise any concerns or queries you have then.
Don't haggle the cost after the work is done
Being paid on time is the most respectful way to treat your tradesperson.
This was something that came up multiple times when talking with our members in the Checkatrade Community. Honour your agreement and don't try to haggle or renegotiate the price of the service after it's been provided.
The tradesperson is there to make a living and negotiating on the agreed price after the completion of your project is poor form and not acceptable behaviour.
If you have a serious concern with the quality of work that's been provided, this needs to be addressed through the appropriate channels. Speak to the tradesperson and see if there's a way to solve any issue.
At Checkatrade, our guarantee protects you in instances like this, which is just one of the reasons our customers and tradespeople trust us to act in their best interests.
Quick takeaways
Manners are free and respect works both ways – That's why sticking to the age-old adage 'treat people how you want to be treated yourself' never goes amiss.
Thank your tradesperson/people for their hard work
Pay them promptly
Tradespeople remember the clients who've treated them well – Trades remember and are more likely to prioritise you next time you need a job completed.