If you want to give your walls or ceilings a smooth finish that's all ready to be painted, then the chances are you'll want to get them skimmed. This is essentially a method of plastering which involves adding a thin, final layer of finishing plaster to give surfaces that sought-after smooth effect (ready for painting or papering).
So, what exactly is the cost of skimming a room?
Cost of re-skimming a room
If your walls are already in good condition, you may only need to re-skim your room. This typically involves adding a 5-8 mm layer of finishing plaster over the top of existing plaster walls. So, it's a lot cheaper than plastering a room from scratch.
To re-skim a medium-sized room, you'd usually be looking at around £480. This should include one to two days of labour, as well as the materials (which usually come to around £20-£25 per wall).
Cost provided item
Cost+VAT
(Lower range)
Cost+VAT
(Higher range)
Typical cost
Re-skimming small room (approx. 2mx2m)
£378
£496
£440
Re-skimming medium room (approx. 3mx3m)
£430
£550
£480
Re-skimming large room (approx. 6mx5m)
£536
£690
£650
Plastering small room from scratch
£595
£674
£636
Plastering medium room from scratch
£575
£920
£755
Plastering large room from scratch
£995
£1,375
£1,300
Overboarding and plastering ceilings in a small room
£210
£352
£275
Overboarding and plastering ceilings in a medium room
£270
£435
£342
Overboarding and plastering ceilings in a large room
£410
£736
£540
Average cost of skimming a room
Unfortunately, re-skimming isn't an option for everyone and many rooms will need a lot more work.
If your plasterer needs to remove the existing plaster and start again from scratch, the job will usually take around two to three days. This would typically involve creating a new base before skimming and finishing. For a medium-sized room, you can expect to pay around £755.
You may be able to save a little if your room is small, but bear in mind that working in a small space can make the job trickier for your plasterer. For that reason, the job will still be likely to take two to three days, but with a typical cost of £636.
Room skimming cost factors
As we've already touched upon, there are a number of factors that can influence the cost of skimming a room. These include:
The size of your room
The condition of your walls
Your location
Whether your plasterer has to work at height
Whether you need to replaster the ceilings (which is generally harder)
Be aware that if you live in an old, listed building that needs lime plastering, you can expect to pay a lot more. This is because lime rendering and plastering takes much longer than cement rendering and is a specialist traditional craft.
Find a trusted local plasterer
How much should skimming a room cost?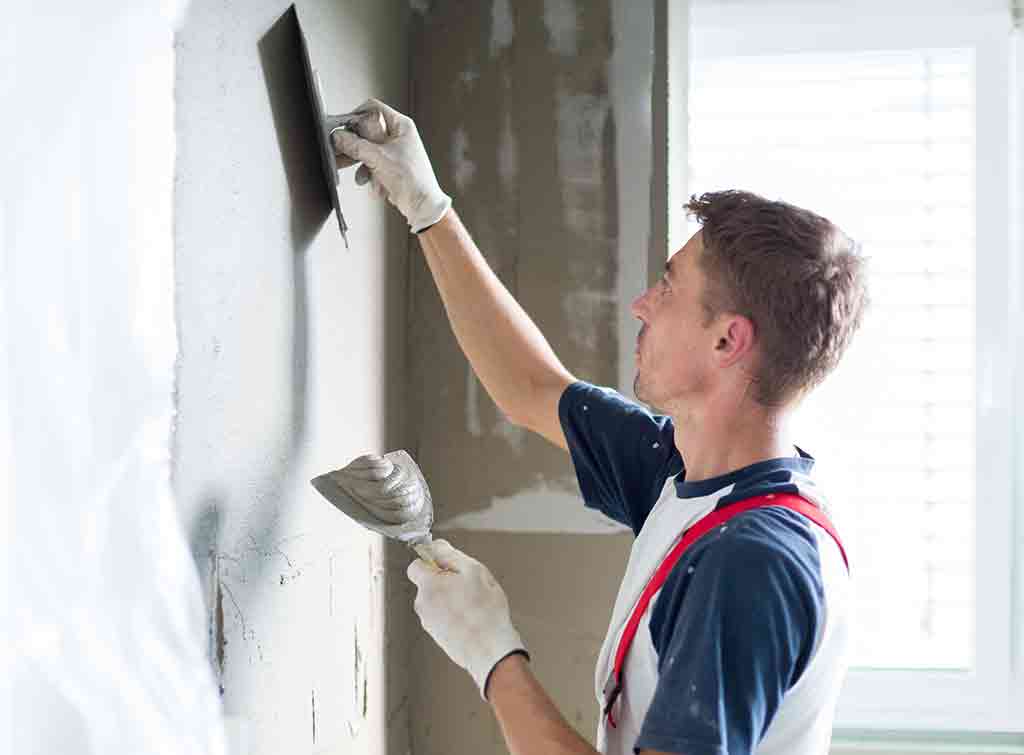 Unfortunately, it can be hard to get an accurate quote for room skimming costs, as often your plasterer won't know the condition of your walls until they start. For this reason, many plasterers will provide you with an estimate instead of a quote.
Make sure that you get a number of estimates before choosing a plasterer. This way, you have the best possible chance of getting a realistic idea of the size of the job at hand. And, even if the job ends up being bigger than you expect, you can at least make sure that you choose a plasterer with a decent hourly rate.
You can also save on the cost of skimming a room by removing radiators, furniture and blown (loose) plaster yourself before the job starts. That way, you can minimise your plasterer's work and hopefully get the job done quicker.
Useful room skimming checklist
Re-skimming a medium-sized room typically costs around £480.
Plastering and skimming a medium-sized room from scratch will cost around £755.
Plasterers often provide estimates rather than quotes.
Remove radiators and furniture to save on room skimming costs.
Find a trusted local plasterer
Tell us what you think
What others think of this cost guide:
Need More Information?
Related posts