Hiring a good roofer
Want to know how to hire a roofer? Here's everything you need to know and look out for when choosing a roofing professional.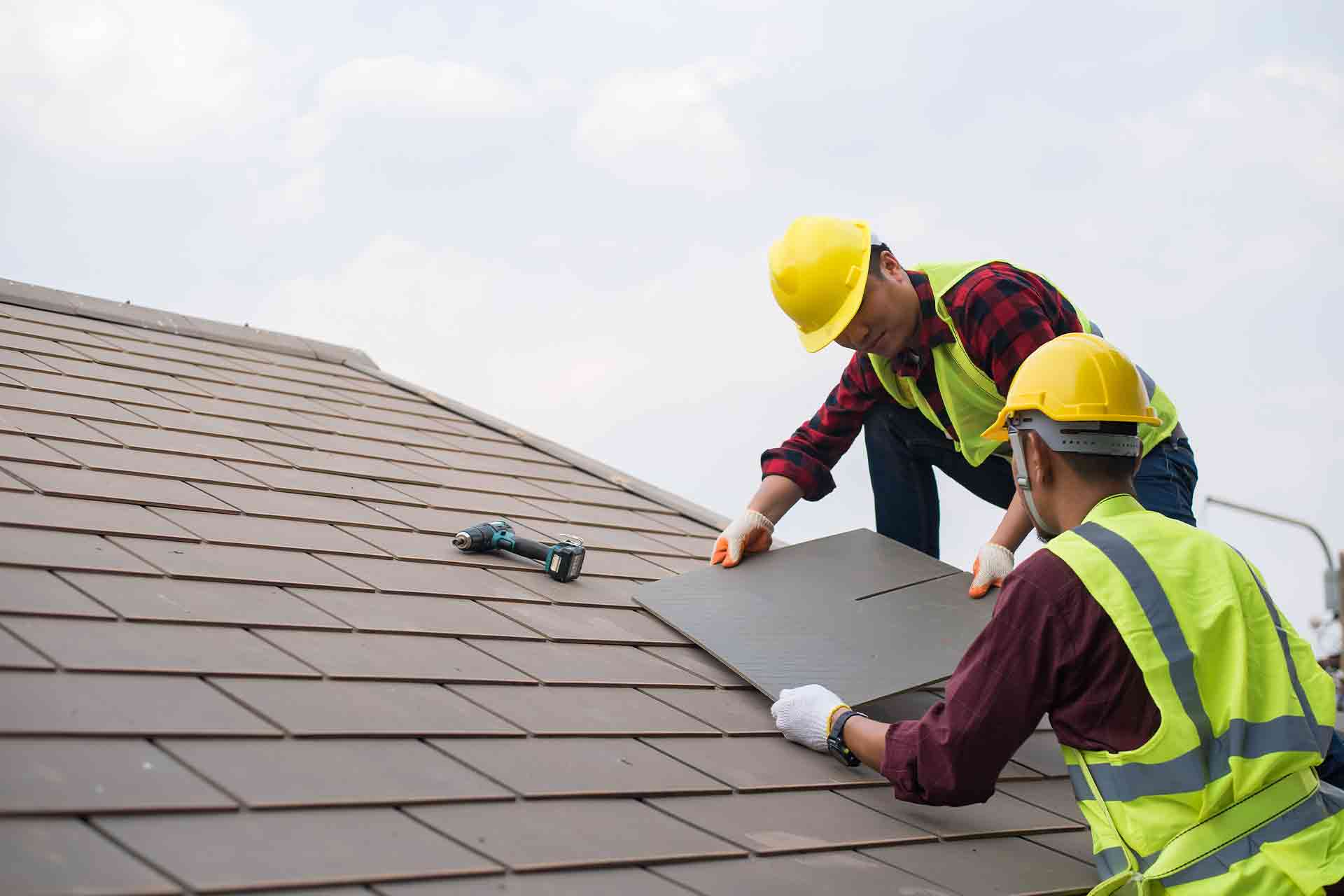 Whether you need a new roof, a repair, or a replacement, it's important to find the right roofer for your home. Poor quality work can cost much more down the line, from further roof damage to damage to the rest of the property. It's no wonder people want to know how to hire a roofer before making any commitments.
In this guide, we'll not only explain how to hire a roofing contractor, but we'll also help you to get a fair quote and explain some of the questions you must ask. We spoke to Checkatrade member, Lee Austin, Director of All Roofs to give you some top tips on hiring the best roofer for you.
How much do roofing jobs cost?

Before we start, it's useful to familiarise yourself with standard industry prices for common jobs. That way you can make a fair comparison and won't be surprised by any extra costs. You can read up on what's involved with these jobs, and see typical prices, via the links below:
Why is it important to get the right roofer?
As we touched on earlier, with so much potential for future damage, skimping on roof costs is not advised. Bad repair jobs and installations often lead to more damage, so getting the work done properly the first time is an absolute must. In fact, a good repair should last 20 years or more, so paying for quality work now really pays off in the long run.
Also, it's important to make sure you find a roofer that you can trust to a) do the job well and b) not sell you anything you don't need. This will give you peace of mind your home is protected and that your wallet is better off.
How to find a good roofer
Wondering where the best places are to find a trusted roofer? Here's where to look when finding a roofer:
Checkatrade: This is the safest option. At Checkatrade we've spent over 20 years helping people find the right tradespeople, including roofers across the UK. You can browse our approved roofing specialists and read reviews from real customers, making the process a doddle. We've done all the checks, so you don't have to!
Trade association: One way of finding quality roofing contractors, is through choosing a company who is a member of a trade association. The largest trade association in the roofing industry is NFRC. The NFRC requires all of its roofing contractors to be rigorously vetted upon joining and then reinspected periodically thereafter, as well as adhering to their stringent Code of Practice. NFRC also provide their members with regular technical guidance and advice.
Personal recommendations: Your family, friends and even neighbours can be an excellent source for recommendations. If you know someone who has recently had work done then ask them if they would recommend their tradesperson. It is however highly recommended that you research any personal recommendations – give them a search on Checkatrade to see if they're registered and a trusted tradesperson.
Local works: Likewise, a walk around your local area can often reveal roofing work that's been undertaken. Many specialists will put up a sign during the work, so note down their details (or take a photo with your phone) as you never know when they'll come in handy. Do ensure you check them out on Checkatrade before moving ahead with them.
Others: You may also choose to search on Google. We would however recommend using Checkatrade to view reviews for further reassurance.
Important: By using Checkatrade to find a roofer you save the time of having to browse multiple roofer websites and various online directory listings. Even better, Checkatrade has completed all the checks for you, meaning you gain that peace of mind that your roofer is legitimate, qualified, and a dedicated professional through Checkatrade.
How to hire a roofing contractor
In addition to reading reviews, there are a few other checks you should do to make sure you're hiring a legitimate roofer that will do a good job:
Experience: Do they have experience with your type of roof? If you have modern materials (like fibreglass) or something more specialist (such as a thatched roof) it's recommended you use someone who specialises in this. If in doubt, check their website for past jobs, or ask them for photos. You can also ask them if they belong to any roofing industry associations to give you the assurance that they are qualified and able to undertake the works you require.
Qualifications: There are a set of vocational qualifications (NVQs/SVQs) and apprenticeship standards in roofing, related to various disciplines. However, there are many roofers who are very experienced and competent but do not have a formal qualification. So whilst you should consider qualifications, this shouldn't be your only determining factor when deciding which roofer to use, and you should also consider other factors such as if they are members of a trade association such as the NFRC.
Insurance: It's highly recommended you find a roofer with public liability insurance to make sure you won't be out of pocket should the worst happen. If they have more than one employee we also recommend they have employers liability insurance. At Checkatrade you can see all of our trade's up to date insurances.
Presence: Make sure they have a physical address and a phone number. You need to be sure they'll be around for the long term and aren't just "passing through". This is especially important if your only interaction is them knocking on your door.
RCPS: Check if they are part of the Roofing Competent Person Scheme (RCPS, also known as CompetentRoofer), which allows roofing contractors to self-certify their work against the Building Regulations. One great benefit of this is if you're replacing more than 50% of the roof you won't need a surveyor, helping save money and time.
RoofCERT: You may also want to see if the roofer you are choosing has RoofCERT accreditation. RoofCERT is the only third-party accreditation for roofing operatives in the UK. To obtain RoofCERT accreditation, roofers must pass a knowledge test in their chosen discipline and undertake mandatory health and safety awareness training. They must also demonstrate their occupational competency either through a National Vocational Qualification or an assessment for those without a qualification. Accreditation is then reviewed periodically.
How to get the best roofing quote
For those wondering how to hire a roofer then one of the biggest questions will be how to ensure you're paying the best price. With your potential roofing contractors in mind we recommend doing the following to make sure the cost is right for you:
Get a minimum of three quotes
Although it will take longer, the only way to be assured you have a good quote is if you can do a side-by-side comparison of multiple options. That means getting quotes from three (or more) roofers. You can then draw up your own checklist for hiring a roofer and see who matches your needs for the best price.
This is one of those occasions in life where getting the best deal doesn't mean getting the cheapest one. Consider why it's cheaper – are they cutting corners, using cheap inexperienced labour, using poor quality materials, do they lack insurance? By comparing the quotes side-by-side you can get the best value option, not the cheapest.
Make an appointment
It's very hard to price up a roofing job without seeing the current roof and any damage. For this reason, you'll need the roofer to come to your property and assess it before providing a quote. Be sure to see how long they spend checking it too. A quick glance is unlikely to mean they've really assessed the extent of the work.
You'll also get the chance to meet the contractor personally. Consider how they make you feel during this process. Are they someone you trust or feel comfortable with working on your property? If you're getting three quotes this should factor into your decision.
Formalities
Be sure to read all terms and conditions, and get everything in writing (ideally on letter headed paper). This will protect you in the long run and make it more likely the price you're quoted is the price you pay.
On that note, be sure to ask them if it's an estimate or a quote. An estimate is a figure that could change – such as if the work is more complex or needs different materials. A quote is a fixed price, so has no nasty surprises. An estimate will likely be cheaper but could mean extra costs down the line, especially if the substructure is poor, which can cause costs to increase hugely.
'Checkatrade monitors our trade members by asking customers whether they were charged the original price or whether they were charged more than agreed. This will help you gain confidence on whether you will likely face additional charges.'  Lee Austin, All Roofs
Payments
Check if the cost includes VAT. A single person contractor may not charge VAT, whilst a business with a turnover of more than £85,000 per year will have to charge VAT.
This can add 20% to the total cost so can increase the price you pay by a lot. However, dealing with a larger business usually means better support if something goes wrong, and a larger team of people completing the work so it can be done quicker.
You should also consider the payment terms. It's not recommended you pay the entire amount upfront, especially if they are a one-man-band. A deposit, however, is a perfectly reasonable request, so long as you have a contract and they pass the tests in the "How to hire a roofing contractor" section above.
Timelines
Last, but by no means least, the quote should include timelines for when the work will start and when it will be completed. High-quality roofers can have very long waiting lists, so if you have an emergency problem you may need a specialist with quicker availability.
If you do have time to wait, then you may opt to delay the project in order to secure the services of a specialist with later availability. This is another reason many will ask for a deposit. If they are especially in demand the deposit will ensure you have the job booked in and no-one else can steal the same time slot.
Questions to ask when hiring a roofer
Every roofing job is different and as such there may be specific parts of your project that need to be clarified before the work begins. To make sure the quote reflects these challenges, we recommend asking the following questions. Think of it as a hiring a roofer checklist.
Can they show you photos of the issue and explain how the repair will be done?
If they have inspected the roof well and done proper due diligence then they will be able to show you the issue. Likewise, if they are experienced with the problem, they'll have no trouble explaining the fix.
'This is your chance to ask if they have photos of the same type of works again reassuring you they are able to undertake the work they are quoting and gives you a chance to see first hand the quality of the works already undertaken.' Lee Austin, All Roofs
What materials will they use?
As with the above, experienced contractors will already know how they will fix the issue. So they'll be able to say the materials used and this will be reflected in the quote.
Do they guarantee the work or offer a warranty?
Whilst you may get a manufacturer's warranty this only covers the materials and not the work itself. So, check if your roofing contractor provides their own warranty, or a commitment to put things right should issues occur once they've left the site.
'In addition to their own warranty, if they are members of trade associations they should be able to offer you Insurance Backed Guarantees often referred to as IBGs. These are not given out easily, so if a company is offering IBGs on their work it means they are backed by an insurance company who have done all relevant checks to ensure the works are to a high standard meaning they can back their warranty should anything happen to the company down the line of your warranty.'  Lee Austin, All Roofs
Do I need to secure planning permission and/or will they help with this?
This is one area where it's vital there is no confusion as to your responsibilities and theirs. You should also ask if they will take care of any Building Regulations (an area where hiring a RCPS tradesperson is a huge benefit).
What happens if there are unforeseen challenges?
As we established above, if you have an estimate and not a quote, then the price can vary due to extra issues. You should ask the specialist what will happen in this case. Will they approve each piece of work with you, or will they do the work then hand you a (larger) bill? Knowing this upfront ensures a smooth working relationship.
'An experienced roofer/surveyor will be able to identify and advise you of any potential unforeseen issues giving you upfront notification of any potential costs which may arise. Most companies will often include this within their contingency plan however you are advised to ask about these as these costs can cause your works to go over budget.' Lee Austin, All Roofs
Are there discounts if the work takes longer than planned?
If you're on a tight schedule – such as needing for work to be completed prior to tenants moving in, or a house sale – then incomplete work can cause huge issues. Therefore, you may ask the roofing contractor if there are contingencies due to delays. This could be them taking on extra personnel, or compensation if deadlines are missed (so long as the scope of work hasn't increased).
What happens if there is inclement weather?
Even the best project timelines can be derailed by the weather, and this is a huge risk for roofing projects. Ask what contingencies are in place if this happens, such as "when will the job be rescheduled for?" If you've hired a passing trader, they might move on to the next town and never come back. Yet further evidence that hiring a trusted professional is key.
Can I delay payment until it rains?
If you want absolute assurance there are no issues with the job, you may want to wait till it rains before signing it off. That way you'll be able to spot any leaks. It's worth asking the contractor if they'll be prepared to wait for payment till it rains, so you can be sure there's no extra work needed.
What hours and days of the week will they work?
To make sure the job fits around your schedule, and won't annoy the neighbours, seek clarification on when it will be conducted. Roofing work doesn't require your supervision – unless you're acting as project manager – so you should be able to go about your normal life whilst it's being completed.
Is there a project manager I can speak to on the day if I have questions?
For larger jobs, such as a new roof or roof lift loft conversions, it's common for a project manager to ensure everything goes smoothly. Check if they'll be easily available should you have questions, or if a supplier doesn't arrive. The easier you can contact them the quicker any issues will be resolved.
Will they be completing the work themselves, or hiring subcontractors?
After you've spent so much time finding the right contractor for you it can be disheartening to have a stranger turn up on the day to do the work. This is a risk when working with a large firm, as the person doing the quote may not be the one who does the work. It can also occur if the work is outsourced to another firm.
Prior to signing the quote be sure to seek clarification on if this is likely.
Will rubbish be removed?
If you're having a roof removed, or brok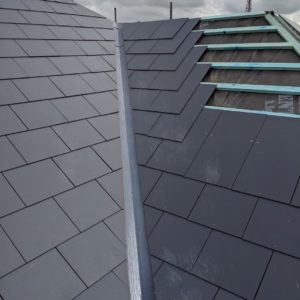 en tiles taken off the last thing you want it to have a big pile of rubbish to dispose of. Check to make sure the contractor will take care of this for you.
'If they are removing the rubbish from site, ensure they have a waste carriers license for removal of waste from site.' Lee Austin, All Roofs
Are there any extra costs?
In addition to rubbish removal, you may also be charged for extra equipment or scaffolding hire. Double-check that the quote includes any of these items to ensure that you're comparing like-for-like quotes.
'Also consider skips, deliveries, collections of leftover materials and cleaning of working areas once completed.' Lee Austin, All Roofs
Is there any other work we should do at the same time?
Following a thorough inspection of the problem/project, your contractor may also recommend other works they could complete at the same time. Whilst this isn't essential, it can be cheaper to combine multiple jobs together than to do them separately later on. If you have the budget available, consider what else you can do today, to save costs tomorrow.
Will I get photos of the finished job?
If you can't see the roof, how will you know the job has been finished professionally? Ask the contractor whether you'll be able to see photos so you can visually sign off the work. Some even have drones and will be able to do a flyby view of the issue. Ideal if you want a closer look at any problem areas.
Hiring a roofer checklist
To find a good roofer get high-quality recommendations from sites such as Checkatrade and read reviews.
Check they have experience with your roof type, insurance and a permanent address.
Make an appointment so they can see the project, and be sure to get at least three quotes.
Insist on a contract that clearly states the work, any terms, timelines and the cost.
Ask any key questions before signing the contract, not after.
All Roofs are proud Checkatrade members and have provided expert insight and images for this post. Take a look at their Checkatrade profile if you'd like to see more.