How to pick trustworthy smart home installers
Smart homes combine home comforts with the power of modern technology, and it's amazing what you can have set up in your home with relative ease. If you're looking to install smart home appliances, this guide will give you tips and advice on how to hire the right smart home installer for you. When it…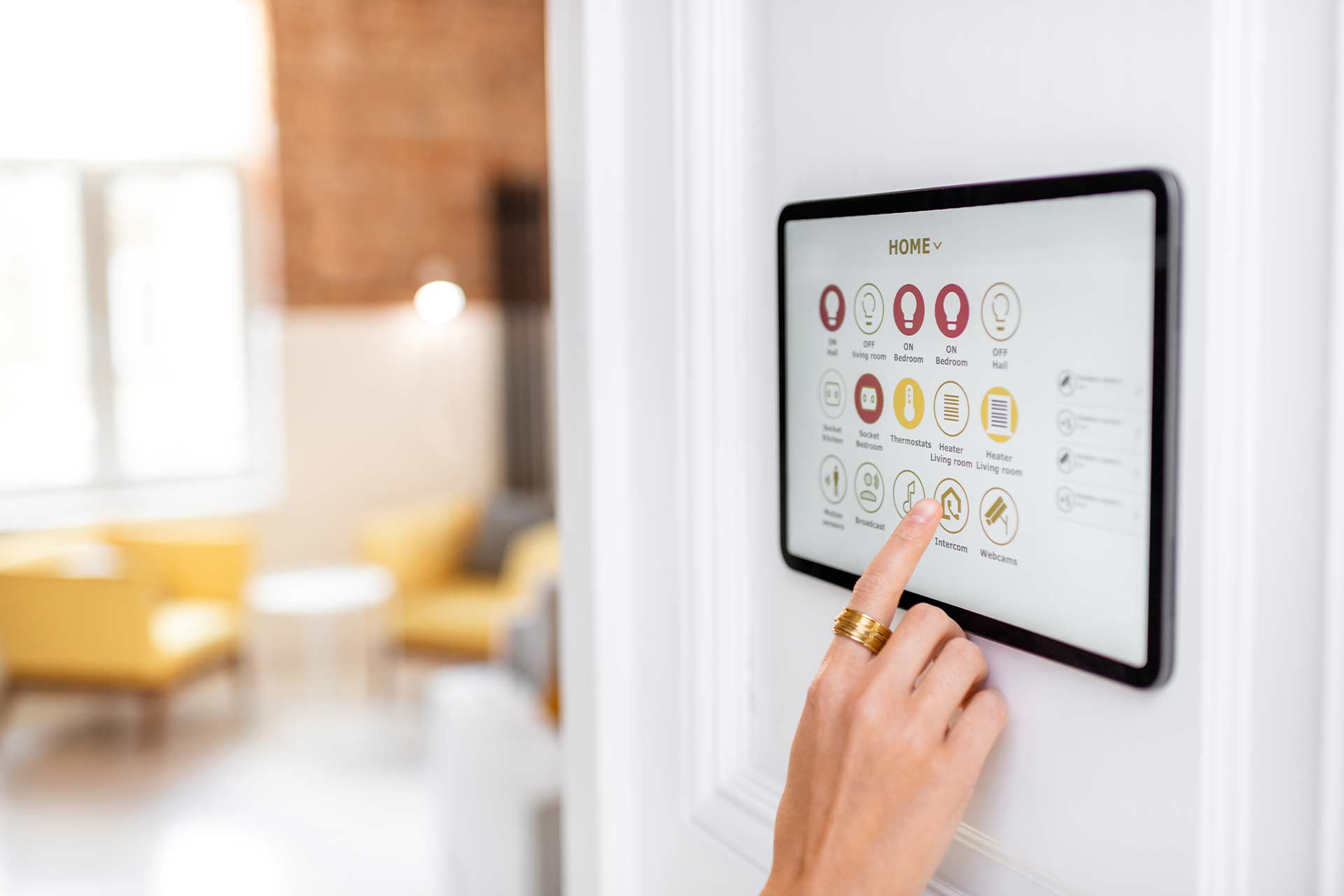 Smart homes combine home comforts with the power of modern technology, and it's amazing what you can have set up in your home with relative ease. If you're looking to install smart home appliances, this guide will give you tips and advice on how to hire the right smart home installer for you.
When it comes to smart home installations, it might be a relatively new phenomenon but finding a good home automation installer is getting easier. The right professional will be able to offer you helpful advice on the best smart technology for your home and install it for a reasonable cost.
5 tips for choosing the right home automation installer
There's a big difference between choosing any smart home installer and the right smart home installer. You want someone who you can trust to do a good job and has provided a great service in your local area to other people.
Here are our top tips for choosing the best home automation systems installer in your area.
1. Choose a qualified smart home installer
When it comes to home automation, you ideally want to hire a professional installer that has trained and/or is accredited by a recognised national (or international) body, such as CEDIA. CEDIA currently has over 350 accredited home automation installers in the UK.
It's also worth checking any other accreditations or qualifications they have, as this will give you an indication of their level of dedication, skill and experience in smart home installations. ISO 9001:2015 is one such accreditation that shows that a professional can provide an excellent level of service and choose the right products and services to meet customer needs and regulatory requirements.
2. Use customer reviews and ratings
As with any professional tradesperson, customer reviews and ratings give you valuable insight into the quality, care and reliability of smart home installers in your area. Check comments to see what customers are saying about your local home automation installers to help you hire the right one for your smart home project.
3. Contact local smart home installers for free quotes
Most home automation systems installers will happily offer a free quote service for new potential clients. If you're asked to pay a fee simply for them to give you a quote, you might be best to move on and find an installer who is happy to quote for free before making you part with your money.
As part of getting quotes, make sure you ask for a breakdown of costs so that you know which items are included as standard and which ones you'll have to pay extra for. This also helps you compare quotes from different painters.
4. Check their insurance
Reputable smart home installation companies will have a number of relevant insurance policies in place to cover their work, including public and third party liability insurance. You should pay particular attention to whether they have professional indemnity insurance, as that's the policy that will cover them in the event of installation errors on their part such as incorrect installation or poorly laid cabling.
5. Ask smart questions
Here are some questions that can help you separate the high quality smart home installers from the home automation cowboys:
What smart home projects have you successfully completed recently?
Can you provide references from previous customers and examples of your work?
Are you (or your staff) CEDIA-certified?
Do you hold appropriate accreditations, such as ISO 9001:2015?
What insurance policies do you have to cover your home automation installations?
See the tradespeople we've checked and recommend for your job
Why do I need to hire a home automation installer?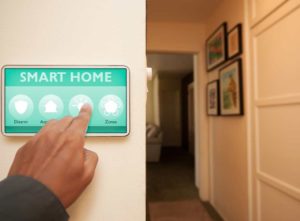 If you're still wondering whether you need to hire a home automation installer, here are a few reasons why thousands of homeowners choose professionals for their smart home projects:
Smart home installers are fully trained in the latest smart technology and can offer advice on the best equipment for your home.
They're experts on integrating new smart appliances with existing home systems, such as heating, lighting and entertainment.
Home automation installers prioritise efficiency and security and will configure your home's smart system to ensure it meets the necessary standards.
Installations are guaranteed and any issues should be covered by the installer's insurance (so make sure they have insurance).
What does a smart home installer do?
If you're wondering what a home automation installer actually does, here are some of the main areas that they specialise in:
Provide expert knowledge on smart home technology
It's a smart home installer's job to be an expert in all the various types of smart home systems and smart hubs that they will be able to install. This includes keeping themselves up-to-date on all the latest products and services available on the market, as well as the best ways to put together a cohesive and connected smart home system.
Offer advice on the best smart home system for you
One of the greatest advantages of hiring a smart home installer is their ability to listen to your wants and needs for your smart home and then designing the right system for you home. They will provide options for you to choose from, and advise on which specification of appliances, makes and models would be best suited for your smart home system.
Want to find out more? Check out our guide to creating your smart home.
Create a quote for the work
Once you've decided on the exact specification of your smart home system, your smart home installer will put together a quote for the supply and installation of all the equipment and materials needed.
We always recommend obtaining at least three quotes from different smart home installers. Our request a quote feature is perfect for getting quotes – you post details about the job you want doing and we'll send it out to local home automation installers in your area. Give it a try now!
Source and install home automation equipment
Once you've decided on the exact specification and cost of your smart home system, a professional home automation systems installer will be able to source and install all of the relevant smart equipment for you. Reputable smart home installation companies will also offer a guarantee to ensure that you are 100% happy with their work.
Aftercare, updates and upgrades
Technology evolves by the hour so it's no surprise to learn that smart homes will require updates and upgrades over time. Smart home installers will be able to provide ongoing support for your smart home long past the installation – if that's something you want.
See the tradespeople we've checked and recommend for your job
How much does a smart home electrician cost?
The average cost of a smart home installer depends on the size of your home and the complexity of the smart home installation that you need. Generally speaking, the larger and more complex the smart home system is then the higher the cost of the installation.
Here are some average prices you can expect to pay a home automation electrician – including supply and installation of all equipment:
Heating and lighting controls in one room – £600
Simple smart home with lighting, hearing and security controls – £10,000
Mid-level smart home, with additional door access and intercom controls – £11,500
Advanced/custom smart home with multi-room audio for larger homes – £85,000
To find out more about prices, check out our guides on: