How to fit a sink
Expand your DIY knowledge with our guide on how to fit a sink. Including step by step instructions. Learn to install kitchen and bathroom sinks plus vanity units.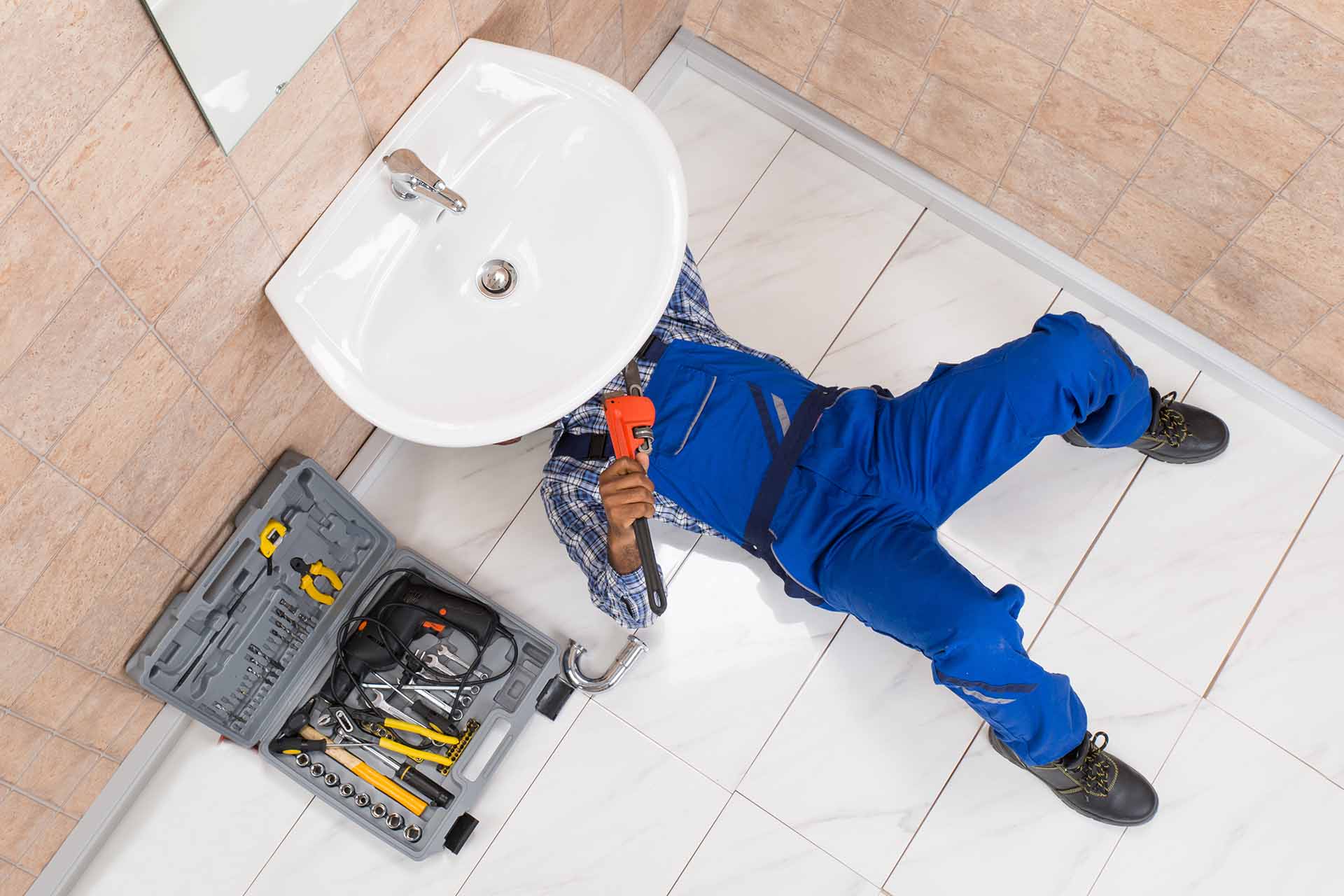 Looking to replace a sink in your home? We've put together a step by step guide to help you fit your new kitchen or bathroom sink.
Whether you want to know how to fit a ceramic sink or how to fit a butler sink, you'll need a few tools. Make sure you have the following:
Bucket
Adjustable wrench
Pliers
Screwdriver
Utility knife
Caulk/silicone sealant
How to fit a kitchen sink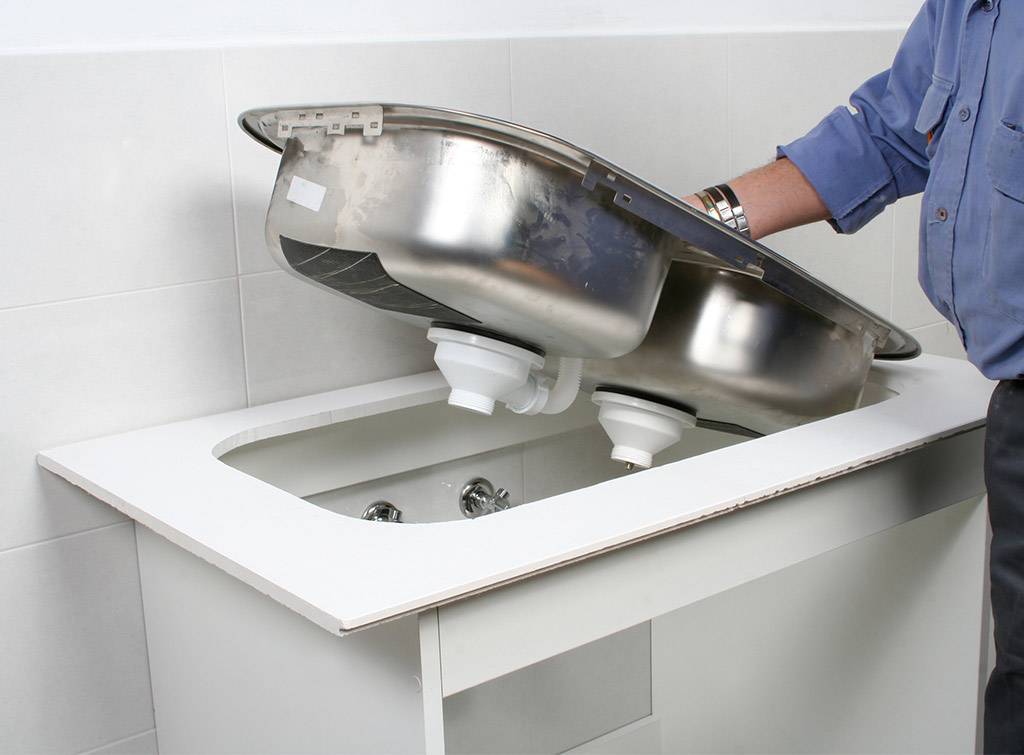 Once you have your tools and materials ready, use the below steps to get the best results possible:
Switch off the water supply to your sink. You can often do this by turning valves under the sink, but you may need to turn off the mains water supply to your home
Next, turn on your sink taps to drain any leftover water and position your bucket under the water pipes to catch any remaining drips
Use an adjustable wrench to detach the water supply lines (please note that copper pipes are flexible and may twist when you detach the water supply lines, so make sure to securely hold the pipes to prevent this)
If you have a waste disposal unit, then make sure this is turned off and disconnected
Next, use a pair of pliers to detach the drainpipe and u-bend (make sure to use a bucket to catch any drips from the drainpipe and u-bend)
Remove any sink clips with a screwdriver
Run a utility knife around the edges of the sink to cut through the sealant, and move your sink elsewhere. Use this opportunity to also remove any old sealant and dirt
Lift your new kitchen sink and position it in place and use caulk to seal around the edges of the sink
Connect the underside of your sink to the clips using a screwdriver
Now you can fit your taps. You may need to use a nut to secure these in place
You can then start to reconnect the pipes under your sink. Begin with the tap hoses and attach these to the mains pipework
Next, connect the waste pipework and waste plug
Finally, reconnect your waste disposal unit and you can then turn your water supply back on and check for leaks
How to fit a sink in a worktop
An inset kitchen sink is designed to blend seamlessly with your kitchen worktops and when installed correctly, will look sleek and modern. The key to a perfect installation is making sure that the sink is the right size. That's why it's so important to measure twice before ordering your new sink.
It's also essential that you remember to take your time creating a seal when fitting your sink in a worktop. You'll want to use silicone sealant and a putty knife to create an even, smooth line around the sink to prevent any leaks. You can always wipe away any excess sealant so make sure to use a good amount to create a watertight seal.
See the tradespeople we've checked and recommend for your job
How to install a bathroom sink
The main difference between fitting a bathroom sink to a kitchen sink is that you don't need to worry about fitting the sink into a worktop. Generally, bathroom sinks are easier to fit because of this.
Although, if you choose a floating sink, you'll need assistance when it comes to holding the sink in place while you attach it to the wall. Pedestal sinks on the other hand are much simpler to install.
If you do plan to attach your sink to the wall, please skip ahead to our 'how to fit a wall hung basin' section.
How to fit a vanity unit
Vanity units are a great addition to any bathroom and are not too difficult to fit. It's really important that you install your vanity unit at the correct height to make using it effortless. We'd suggest a height that falls between 85cm and 92cm.
If you're unsure how to fit a vanity unit, just use the below steps:
Remove your old sink
Build your vanity unit by following the manufacturer's guidelines and lay it upside down before securely fitting the feet
Measure where you want your vanity unit to sit and check there are no pipes or cables in the wall
You can then attach your brackets to the wall and fix the vanity unit in place
Next, install the taps that you choose to use with your sink and attach the water supply hoses
Slot in the waste and overflow fittings, then connect the drain and overflow pipe
You can then fit the basin to the vanity unit and secure using silicone
Finally, check all your pipes are properly connected before turning the water supply back on
How to fit a wall hung basin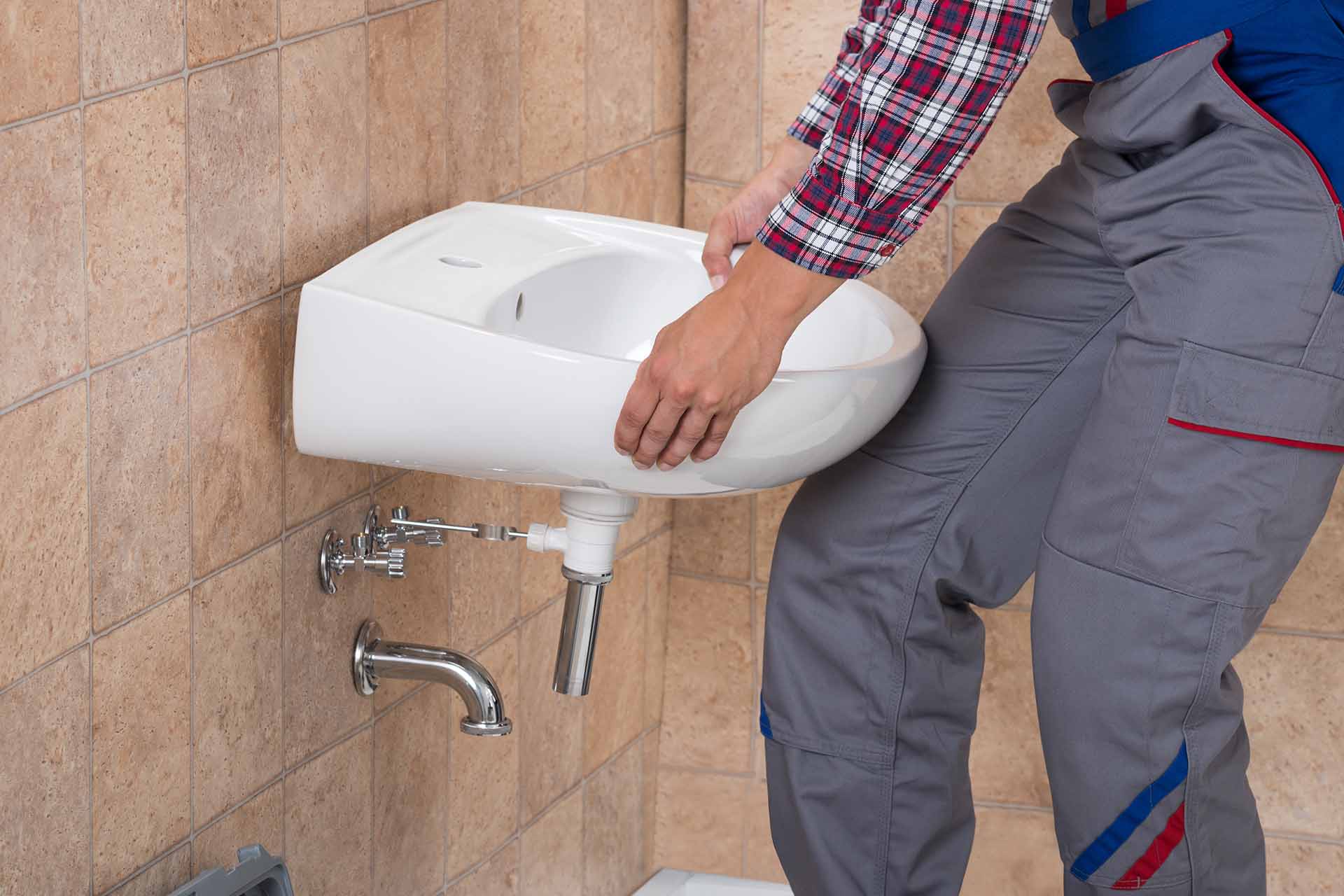 Installing a wall hung basin can be challenging as these units are quite heavy. That means this job will be much easier if you have one or two strong friends to help you.
Use the below steps to fit a wall hung basin:
Hold the sink in place and mark where it'll sit on your wall. Use a spirit level to ensure your sink is level
Line the brackets up on your wall, then use a pencil to mark where the holes are. You'll then need to drill in your bathroom wall
Next, push your wall plugs into the hole and using a screwdriver, attach the brackets to the wall
You can then hang your basin up and connect the pipes before switching your water supply back on
See the tradespeople we've checked and recommend for your job
Hiring a professional
While it's possible to install a sink yourself, there's no guarantee you'll get the results you're hoping for. In addition, making a mistake could prove costly. The best way of ensuring your sink is fitted correctly and will stand the test of time is to hire a professional. So, if you're unsure how to find a trustworthy, hardworking tradesperson consider using our online search.
We'll provide you with a range of professionals in your area who come with the recommendation of your neighbours. You can even view past customer reviews on our member's profiles that are checked to make sure they're from real customers. This should help give you confidence that you're choosing the right worker for your job.
Looking for further guidance? Check out the HomeOwners Alliance website. There you'll find a range of home improvement guides, tips on finding a tradesperson and so much more.
How much does a sink cost to be installed by a professional?
If you do make the wise decision to hire a professional to compete your sink project, it's really handy to have a rough idea of how much to budget for the job. Luckily, our kitchen sink and taps installation cost guide has all the prices and considerations you need to help plan ahead.
Just want to change your taps? Take a look at our tap installation cost guide with average prices for tap fitting.
Alternatively, if you're looking to have a new kitchen installed, our kitchen fitting cost guide is a brilliant resource to help you plan the budget for your project.
For guidance, it costs an average of £112 to install a kitchen sink and taps and £80 to install taps. Please note these prices don't include the cost of materials.
Which tradesperson should I use to fit my sink?
The type of tradesperson you need will depend on the scope of the job. For example, fitting a sink like for like can often be done by a general builder, but if you need to have new pipework installed, you'll need the services of a plumber. Use our free search feature to find a qualified professional today.
FAQs
Can you install a sink yourself?
With a little DIY experience you can use this guide to successfully install a sink yourself. If you're struggling though, or want to remove the risk of errors, don't be afraid to reach out to a professional for assistance.
Do you need a plumber to install a sink?
Generally, you'll need a plumber if you require new pipework to be fitted. You can often avoid this by choosing a sink with the same connections and dimensions as your current unit. Sometimes old connectors may be too worn to be reused, in which case you'll also need a plumber.
Is it easy to fit a kitchen sink?
This project can definitely be a challenge but also very rewarding. We hope that using this guide will simplify installing your kitchen sink.