How to get rid of rubble
If you have finished a home improvement project, knowing how to get rid of rubble is essential. Join us as we look into the options, including hiring skips, recycling and reusing.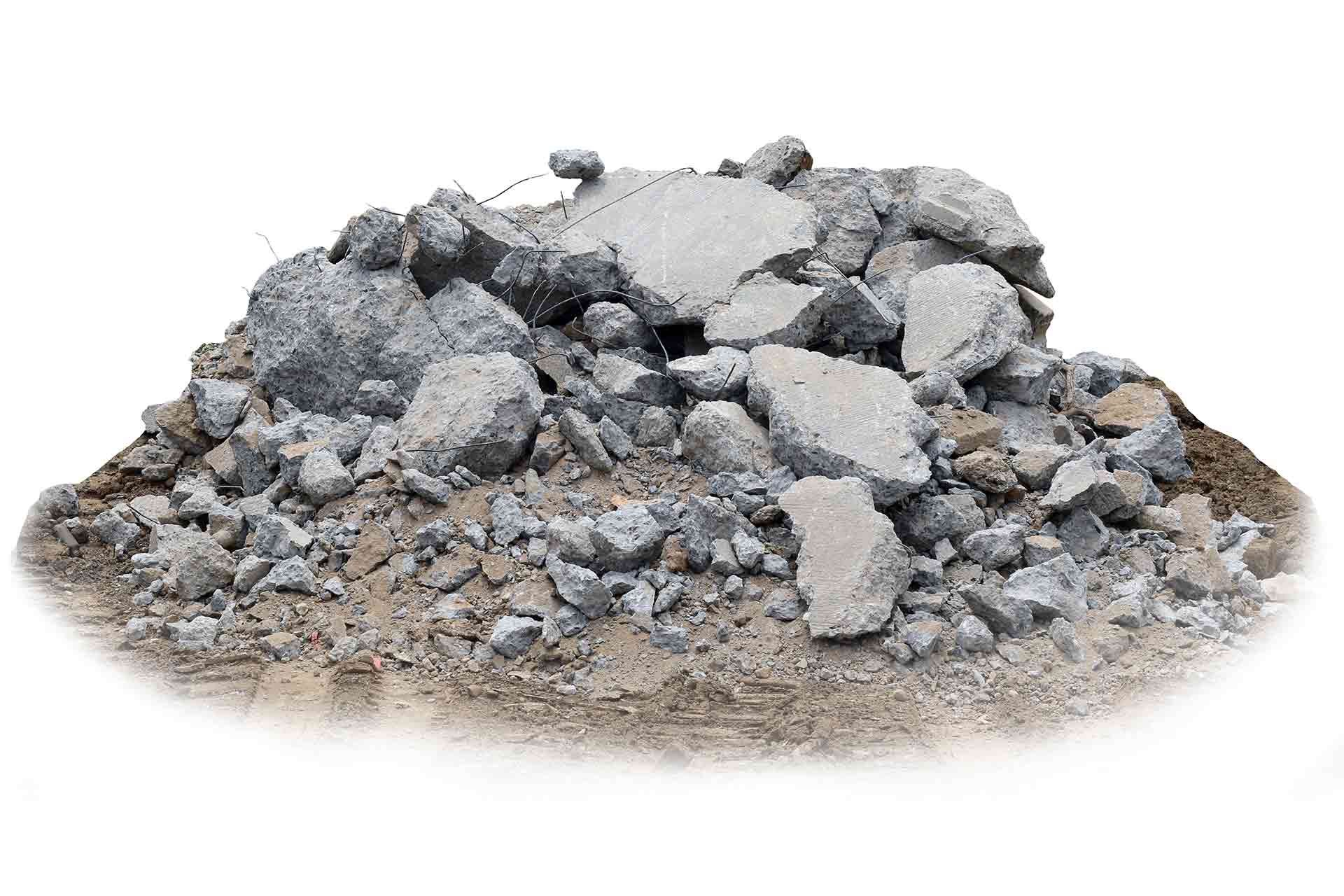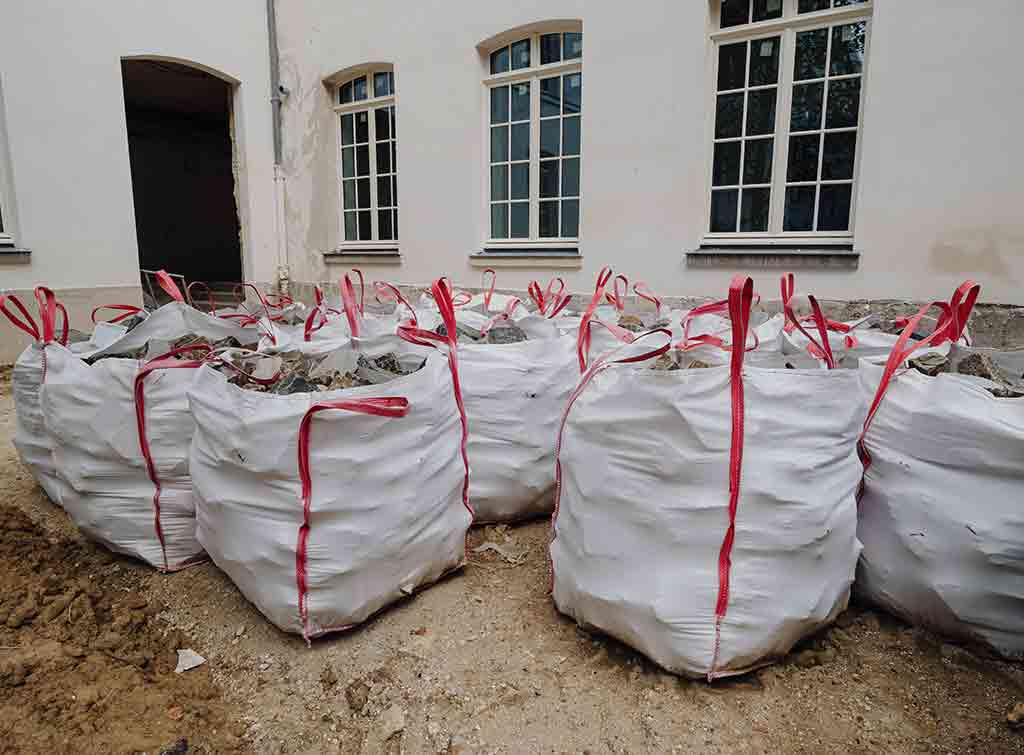 Starting a new home improvement project is an exciting and fulfilling process with endless potential. The main downside to any type of renovation is the large amounts of rubble and waste created. So, if you are wondering how to get rid of rubble, you have come to the right place.
From how to get rid of rubble for free, to the best way to get rid of building rubble, we will guide you through the process.
Ways to get rid of rubble
After completing your latest home improvement project, you may be surprised just how much rubble is leftover, that is why knowing how to get rid of rubble is essential. There are a few different ways to do this and the best option for you will depend on your circumstances, the amount you are willing to pay and the amount of rubble you have.
The three main ways that cover how to remove rubble are:
Reuse or recycle it: Free but may take some effort on your part.
Hire a skip or a skip bag: Highly convenient but the amount of debris they can hold is limited.
Hire a rubble collection service: Can be costly but you will only pay for the amount they take.
How to remove rubble from garden
When you are working on your home, it can be tempting to just drop any rubble where it falls, however, this can be problematic later on. A better idea is to gather it together as you go as this will make removal easier when you are finished. If you are wondering how to remove rubble from your garden, you need to decide whether to get rid of it yourself or pay someone to do the hard work for you.
In fact, you can hire garden clearance companies to come to your garden and bag up your rubble before taking it away to be disposed of. This is a fantastic option for those who are less able-bodied, elderly or very busy. To read more about professional garden clearance including prices, why not check out our garden clearance cost guide.
See the tradespeople we've checked and recommend for your job
How to get rid of rubble for free
If you don't have the funds to pay for your rubble to be professionally taken away, there are a number of ways to remove rubble for free. The following options are all worth considering as they tend to be more environmentally friendly than other choices.
Want to remove rubble for free? Just pick one of these options:
Recycle: Depending on the type of rubble you are looking to get rid of, it may be possible to recycle it. For example, glass and plastic can be recycled at your local recycling centre. What's more, damaged rubble including bricks, slabs and ceramics can be recycled for use when building roads.
Reuse: If you have large amounts of leftover rubble, it can be reused for future projects. Bricks, slabs, tiles and metal can be handy for that DIY home improvement you have been putting off.
Give away: Just because you no longer need any excess rubble, doesn't mean it won't be useful to others. Speak to friends and relatives to see if they are planning a project and could make use of your leftovers. There are also sites like gumtree where you can post that you have rubble for collection, allowing other people to reuse your materials.
Best way to get rid of building rubble
Building rubble is a given for any home improvements, and in order to reclaim your home and outside space, getting rid of it is essential. Remember the longer you leave rubble in your garden, the more damage it can do.
But what are the best ways to get rid of building rubble? Try the below options to be rid of it for good:
Contractors: Thankfully if you hire a contractor to take on your building project, they will likely take away any rubble. Please note, there may be a charge for this, particularly if there's a large amount of leftovers to remove.
Skip: Hiring a skip is a great way of keeping your garden free from rubble, especially during large scale home improvements.
Recycling centre: For smaller amounts of rubble, you may be able to dispose of these at your local recycling centre. Always check in advance to prevent a wasted trip.
What about professional rubble removal?
As we briefly mentioned, it's possible to hire someone to remove rubble from your home, although this will come with a cost. It may be more convenient to work with a rubble removal expert as this can save you the time and energy of doing the job yourself.
Interested? Our trusted members will be happy to assist you, just use our free search feature to find tradespeople in your area.
If you would like to learn more about how to get rid of rubble professionally, our rubbish removal price guide, skip hire price guide and garden waste clearance cost guide are bursting with handy information, costs and important considerations.
How much does rubbish cost to be removed by a professional?
You may be interested to know the different prices of professional rubble removal and the following are the average costs you can expect to pay for the different services:
Rubbish removal: £125 per project
Skip hire: From £105 – £295
Garden waste clearance: £210 per load