How to install a shower pump
Fitting a shower pump isn't the most glamorous of bathroom renovation tasks, but if done properly, will make a huge difference to your day to day life. Getting your plumbing right is crucial. There's nothing worse than a room that looks the part but lacks basic functionality. Designing the perfect bathroom means considering all the elements of your experience and creating a room that caters to your needs.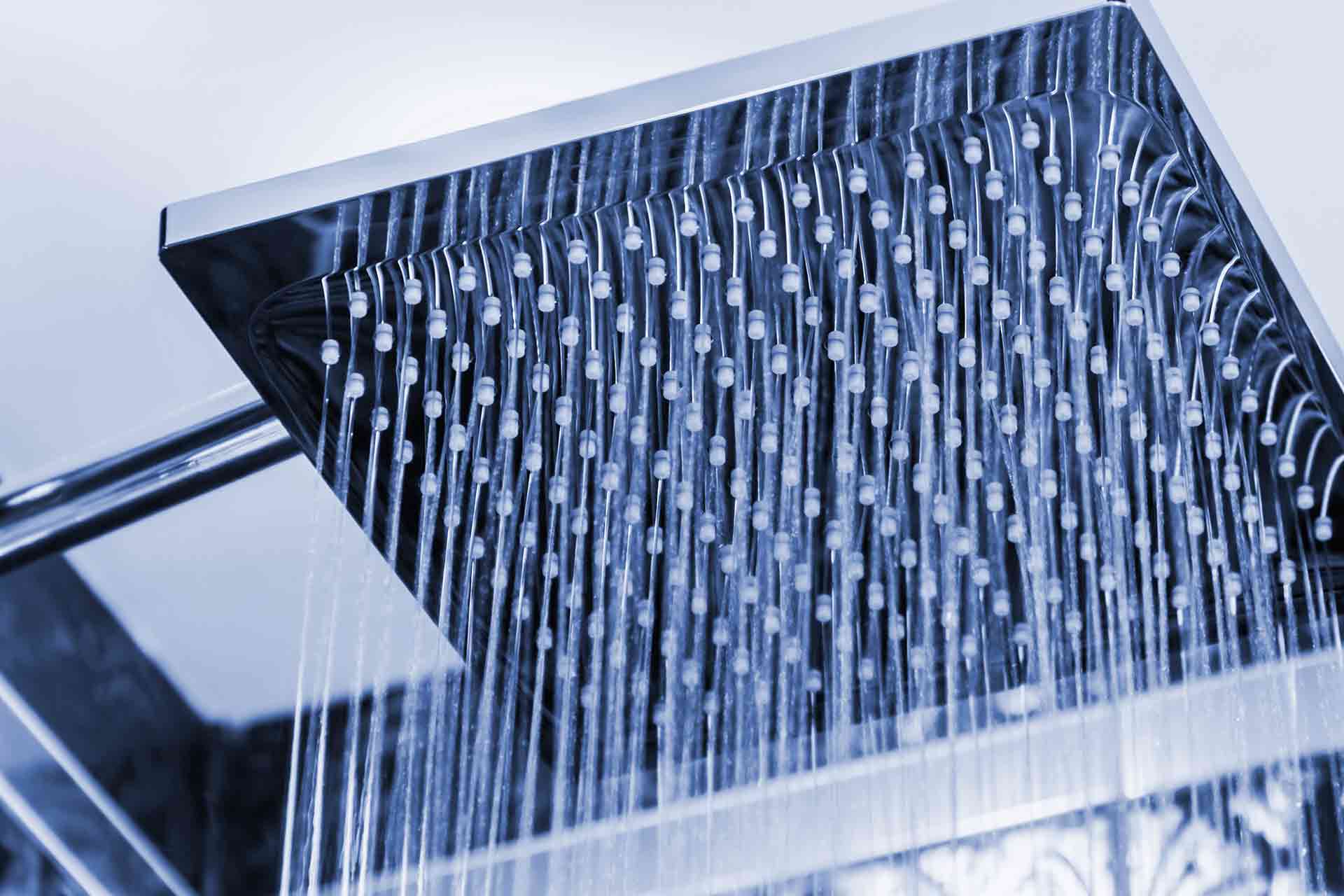 Use this How to Install a Shower Pump guide to avoid costly mistakes.
Reasons to install a shower pump
The most obvious benefit of fitting a shower pump is to boost its performance. That added power in your shower is the difference between a blast of sudsy goodness in the morning and a dribble of soapy lather that takes an age to wash off. Shower pumps installations are the answers to our morning routines; a time-saving benefit that leaves us feeling invigorated and… wait for it… pumped for the day ahead!
See the tradespeople we've checked and recommend for your job
Tools for fitting a shower pump
Your chosen pump (e.g., negative/positive head, twin or single shower)
Towels
Bucket
Monkeywrench
Screwdriver
Electrical tester
Preparation needed
When you're planning how to install a shower pump, where to place it matters. Choose a spot with easy access so you don't have trouble servicing or cleaning it (e.g., when it comes to changing the filters). A great spot is under the bath; however, regulations dictate that you'll need to be able to use a tool to open the bath panels to access the pump.
Top tip: Stay safe by making sure the pump isn't covered or at risk of being covered. This is to ensure the motor doesn't overheat and cause unrepairable damage. Similarly, you want to avoid exposing your pump to low temperatures to avoid frost or freezing issues.
Why not hire your local professional to come and get the job done quickly and safely?
See the tradespeople we've checked and recommend for your job
How to fit a shower pump: step by step
Check safety regulations
Choose a warm and dry place to install your shower pump. Then, ensure the following safety regulation is followed: 'he shower pump must be at least 2 feet or 600mm away from the shower tray or basin. Some good places include under the bath, a loft, airing cupboards, or above cylinders.
Connect the pump to the electric supply
When you connect your shower pump to your property's electrical supply, don't connect it to anything that needs a dedicated supply of energy (e.g. the hot water heater). Connect it to a 230v switched spur off a ring main. Furthermore, avoid a noisy pump motor by mounting it on a 2-inch concrete block or similar foundation. (Don't just screw it to your floor!)
Isolate the water supply
By fitting a 22mm full bore isolating valve onto your cold-water supply pump, you can isolate the water supply to and from the pump so it can do its job.
Note: Use pipework that's around 22mm, which will reduce flow resistance regardless of the size of the connections.
Fit a flange
In order to create a robust seal and prevent damage-causing air ventilation, fit a flange to the top of your hot water cylinder (Surrey flange for 15mm connections or an Essex flange for 22mm connections).
Use flexible hoses
Flexible hoses linked to the incoming and outgoing delivery pipes help prevent damage to the pump and also reduces the noise it makes.
Flush the pipework
Make sure you thoroughly flush the pipework before you turn the pump on and test it, as this avoids any rogue debris damaging the pump before you've had the chance to enjoy it! Then, once the shower pump is installed, switch off the electrical supply and run a bucket of water from both the hot and cold tanks. As soon as the water runs clear, your shower pump is good to go. Doing this just prevents air from getting trapped and causing issues with your pump's performance.
Turn on the power and enjoy
Congratulations! You've successfully installed your shower pump. Now, turn on the power supply and bask in the glory of that power shower.
Top tip: Stay on top of maintenance by marking key cleaning dates on your calendar.
See the tradespeople we've checked and recommend for your job
FAQs
How much does a shower pump cost to install professionally?
The cost for installing a shower pump depends on the shower pump you choose and who you hire to help install it. Most plumbers will cost around £50 per hour.
Check out our plumber cost guide for a full breakdown of prices.
How do shower pumps work?
Most shower pumps use two impellers (rotating components of a centrifugal pump) to pump two separate water supplies: the hot and the cold. They're both fed from a water tank in your loft and help add pressure using push-fit flexible piping. Your shower controls then mix the pumped water to the desired pressure.
How to install a shower pump on a gravity-fed system
A 'gravity fed system' usually means there's a cold water tank in the loft and a hot water tank in the airing cupboard. The installation of a shower pump is much the same as above. However, it's important to note that gravity-fed systems often run out of water when a pump is installed. So, it might be worth installing new water tanks or taking shorter showers!