How to insulate roof rafters with Celotex
When it comes to insulating homes with pitched roofs, Celotex has become one of the most popular choices for homeowners in the UK. In this guide, we'll look at how to insulate roof rafters with Celotex, including top tips and expert advice.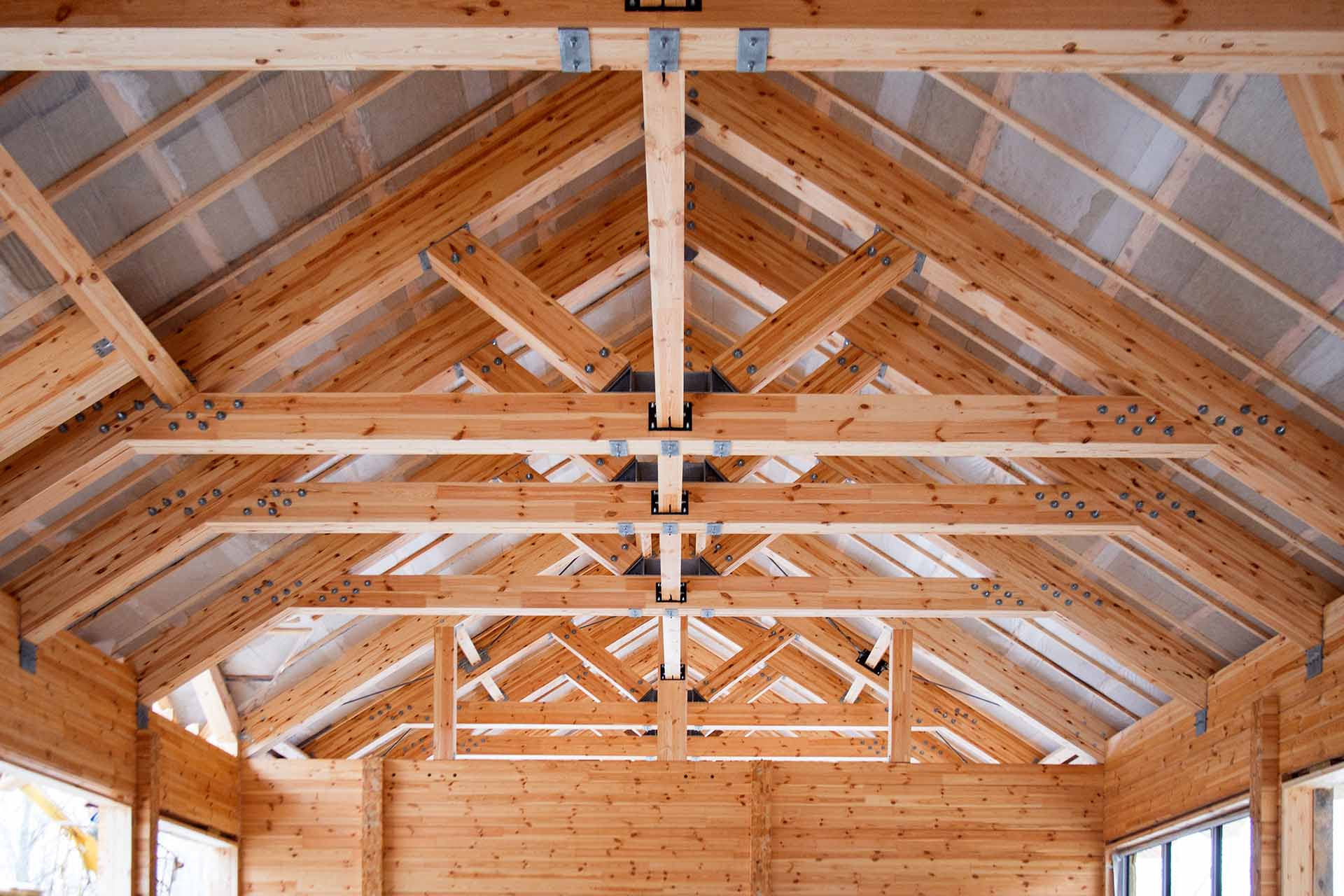 When it comes to insulating homes with pitched roofs, Celotex has become one of the most popular choices for homeowners in the UK. In this guide, we'll look at how to insulate roof rafters with Celotex, including top tips and expert advice.
How to fit Celotex between rafters in 5 steps
One of the simplest and most effective ways to insulate a pitched roof is to fit Celotex between the roof rafters. It's a great insulation solution for both new build houses and older properties.
How do I fix Celotex between rafters?
Below we've put together the five key steps to show you how to insulate roof rafters with Celotex:
1. Prepare the roof
Before you start fitting your roof with Celotex, you need to make sure the space is clean and clear first. Use a vacuum cleaner to remove any dust and debris that may have accumulated on or between the rafters.
You'll also need to clear the space around the rafters so that you have easy access to the rafters, as well as space to work. With that in mind, move any large objects out of the way and make sure you have good lighting to work in.
If you notice any signs of damaged rafters, be that wood rot, cracking or water damage, you'll need to address those issues as a priority before carrying out your insulation work.
Find out how much fixing those problems could cost you in our guide to roof repair costs.
2. Take all the measurements
With clean and clear rafters, it's time to measure the full dimensions of the roof rafters. To do this, measure from the apex (the highest point where the two sloping roof sides meet) down to where the sloping roof meets the horizontal joists. Multiply that measurement by the width of the roof to get the total roof area for one side of the roof.
You also want to measure the width of the rafters and make a note of the thickness of the Celotex insulation boards you're planning to use – ideally 100mm+.
3. Create an air gap
It's important to create a space between your Celotex insulation boards and the roof itself, to allow air to circulate, and avoid damp and condensation. A sensible air gap is somewhere around 25mm-50mm.
4. Cut Celotex boards to size
With your measurements to hand, you need to cut your boards to fill the exact spaces you have between the rafters. Thankfully Celotex insulation boards are lightweight and easy to cut to size.
Top tip: when cutting your Celotex boards make sure they fit snugly between the rafters and take care not to cut yourself on any sharp edges of the freshly cut Celotex.
5. Install stop battens
To fix the Celotex insulation boards into place you need to install battens. The insulation boards should butt directly against these battens so that they are kept in position.
See the tradespeople we've checked and recommend for your job
Hire a professional to insulate roof rafters with Celotex
If you're not confident in carrying out your roof insulation work yourself, you can always hire a professional insulation installer to fit Celotex for you. Hiring an experienced tradesperson can:
Save you time and stress
Ensure the work is carried out to a professional standard
Help you choose the best Celotex products for your home
Offer advice on Building Regulations
As with all home improvement projects, we always recommend obtaining at least three quotes from different tradespeople in your area, to make sure you're paying a fair and competitive price for the work. And, thankfully, we've got a tool that makes finding multiple quotes super easy.
Our request a quote feature is perfect for getting quotes: you post details about the work you need doing and we'll send it out to local tradespeople in your area. Try it out – it's quick and easy!
What is Celotex?
Celotex is a type of insulation board that offers slim, single-layer insulation to provide optimum heat efficiency for roofs and walls. Celotex boards are made of a rigid polyisocyanurate (PIR) core that is covered with low emissivity foil facings, making them a sustainable and eco-friendly option for insulation.
Celotex boards are available in a range of thicknesses from 12mm to 200mm, and are versatile and easy to install.
Benefits of Celotex pitched roof insulation
There are a number of reasons why Celotex has become a popular and well-liked option for insulating roof rafters:
One of the thinnest insulation products on the market
Low thermal conductivity that minimises heat loss
Improved energy efficiency reduces energy bills for long term savings
Single layer system is quick and easy to install
Ideal for new builds and retrofitting older properties
Minimal extra load for the roof structure
The perfect option for roof spaces with limited headroom
See the tradespeople we've checked and recommend for your job
Celotex roof insulation thickness
Celotex insulation boards are available in a range of thicknesses from 12mm to 200mm to suit a wide range of roof spaces and rafters. The Celotex thickness you need for your roof insulation project will depend on the depth of your rafter space.
If in doubt, speak to your local Celotex specialists for their professional advice.
Building Regs: flat roof insulation with Celotex
Generally speaking, Celotex PIR insulation boards are suitable for a wide range of flat roof insulation projects – both at joist level and above the roof deck. That said, if you want to be completely confident that you're meeting Building Regulations then it's worth doing your homework.
Building Regulations for flat roof insulation will stipulate certain U-values (the amount of heat loss that's acceptable) based on the specification of your project, which will then affect which Celotex product you would need and how much.
It's always a good idea to check with your local authorities to discuss your insulation project and confirm the Building Regulations that will apply.
Celotex roof insulation prices
The cost of Celotex roof insulation depends on the dimensions and specifications of the boards you choose. Below are the average Celotex roof insulation prices (excluding VAT):
Celotex GA4000 range – £16 – £32 per board
Celotex TB4000 range – £12 – £22 per board
Celotex XR4000 range – £34 – £54 per board
To find out more about how much insulation could cost, check out our guides to barge boards costs and loft insulation costs.
Celotex conservatory roof
Celotex is often used for conservatory roof insulation, where it's used to provide high value thermal efficiency and is certified by the British Board of Agrément (BBA). The result is an excellent standard of Celotex conservatory roof insulation for your home.
If you're looking to insulate your conservatory roof with Celotex, we suggest hiring an experienced tradesperson to carry out the work to ensure it's done safely and without damaging your conservatory in the process.
FAQs
Should you insulate between roof rafters?
Insulating between roof rafters is an excellent way to improve your home's energy efficiency, create a warmer home and save you money on your energy bills – all at the same time. When deciding on the best insulation for your home, we always recommend speaking to local insulation experts for their professional advice.
Do I need an air gap with Celotex?
When Celotex is fitted between roof rafters, you need to ensure you leave an air gap of roughly 25mm – 50mm between the Celotex boards and the roof itself. This is to ensure air can circulate freely and to avoid damp or condensation.
Can I just insulate between rafters?
As a general rule, it's always best to insulate between and above the rafters or between and under the rafters. There are a few reasons for this:
There are certain U-values required by UK Building Regulations that insulation must meet, which only insulating between rafter often doesn't.
Rafter depth can limit the thickness of insulation in between the rafters themselves.
An additional layer of insulation (above or below the rafters) reduces the effect of cold bridging through timber rafters.