How to make your garden more private
Use our how to guide to discover practical, fast and legal ways to improve your privacy and stop your neighbours overlooking your garden.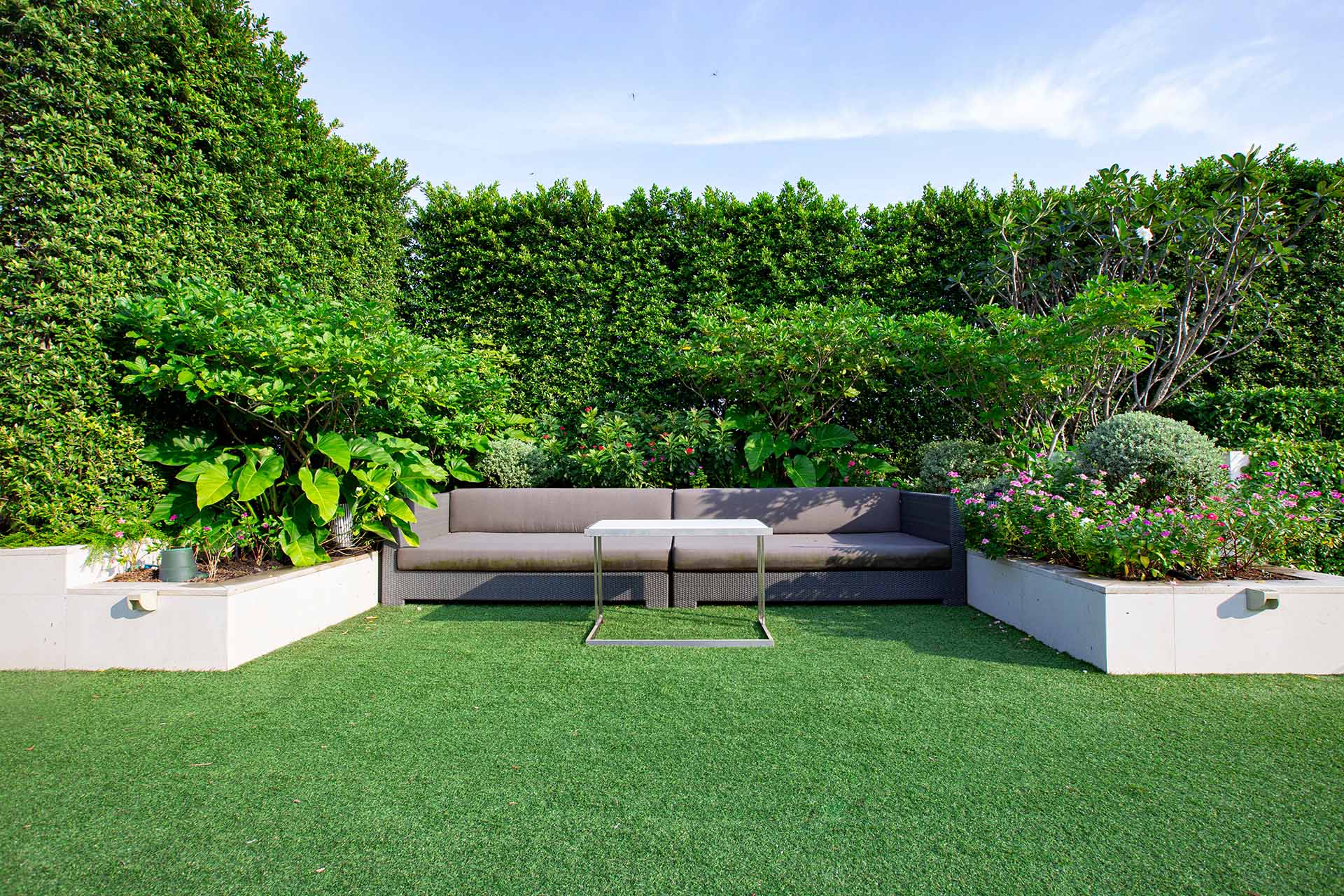 Your garden is your personal outdoor space, a natural sanctuary to enjoy and relax in, so it's understandable that you'd want to make it as private as possible.
There are a number of things you can do to improve the privacy of your garden and prevent neighbours from being able to see into your outdoor space. We'll take a look at them in this guide and answer some common questions on how to make a garden more private.
Top tips on how to make your garden more private
If you feel your garden is overlooked by neighbours, there are a number of things you can do to make your garden more private.
You can start by erecting fences to the maximum height, which in the UK is 2m or 6'6". There are a range of fence designs to choose from that are attractive for both you and your neighbours to look at, so don't feel you have to go for a basic wall-like appearance.
If this isn't enough, you can go higher than this, but you'll need planning permission from your local authority.
Planting hedges or small trees along the edges of your outdoor area is a great, natural way of making an overlooked garden more private. Although these may start small, they will grow to create a complete screen, preventing neighbours from seeing into your garden. They're also great for wildlife, such as birds and insects.
Landscaping ideas to block neighbours
Beyond fences and hedges, garden screening from neighbours can be achieved through landscaping. This could include stonework, pergolas, water features, and permitted buildings that screen the fence lines between you and your neighbours.
We recommend contacting a professional landscaper to create your perfect private garden. They will know the best ways to get the most out of your space with the best privacy techniques that will complement your existing space.
Are there any restrictions concerning garden privacy?
When trying to make your garden more private you just need to be aware that in the UK, you can't erect a fence higher than 2m, or 6'6", without planning permission from your local authority.
You also need to keep any fast-growing shrubs on your garden's borders down to 2m as well. This is because hedges comprising two or more evergreens are regulated by the Anti-Social Behaviour Act (2003) and if your neighbour feels you are in breach of this law, they can report you to the police.
Keep these regulations in mind, but also just think about keeping a good relationship with your neighbours. Tell them what you're planning on doing and why, keep them in the loop and sell the benefits of a private garden to them, too!
See the tradespeople we've checked and recommend for your job
FAQs
How can I stop my neighbours from overlooking my garden?
The reality is, in most cases, your neighbours won't want to be overlooking your garden, but that doesn't stop you from wanting to prevent it. If a neighbour is overlooking your garden from a low-level, then fences to the maximum 2m height are a great idea, as well as shrubs and trees such as beech and japonica.
If your neighbours are higher up, consider bamboo or a pergola with a rambling rose on top to screen you from above.
How can I make my garden private faster?
Fences are probably the fastest way to establish garden screening from neighbours in the UK. But there are also a range of fast-growing bushes and low-level trees you can plant, such as:
Arborvitae
Cherry Laurel
Bay Laurel
Privet
Leylandii
Bamboo
While these won't do the job overnight, you'll see significant screening after a year of growth.
How do I block out my neighbour's view?
This depends on where they are viewing your garden from. If it's from an elevated position, then consider a pergola over a patio, or fast-growing shrubs around the edge of your outdoor area.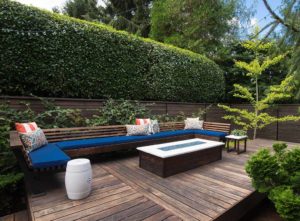 If it's from ground-level, go for a maximum 2m metre fence and maybe consider growing a shrub up the fence to ramble over the top and make the dividing line between your two properties look more attractive.
Do I have a right to privacy in my garden?
There aren't any laws that entitle you to privacy in your garden in the UK. However, there are regulations around nuisance that can be enforced, including noise, smoke from a BBQ and excessive lighting.
The Noise Act 1996 makes it easier for you to stop loud, disruptive music or a dog barking, particularly between the hours of 11 pm – 7 am.
How high can you have screening in your garden?
Current laws allow for garden screening from neighbours in the UK to be 2m, or 6'6", high, including fences, trees, shrubs and bushes along a boundary line.
You can go higher with planning permission from your local authority, but be aware that your neighbours will be asked to comment on the application.
Expert help to make your garden more private
When it comes to boundary lines in your garden, there are a number of risks, both legally and relationship-wise to consider. It's always best to seek the advice of a professional on what's possible on your property.
Getting the help of an experienced landscaper or garden privacy specialist will also enable you to achieve privacy and a beautiful garden that you'll love being in. And that's the whole point of privacy in the first place!
Find a local garden privacy expert recommended by your neighbours using the free search tool below.