How to screed a floor
Ever wondered how to screed a floor? Check out our helpful guide with everything you need to know. From step-by-step instructions to FAQs.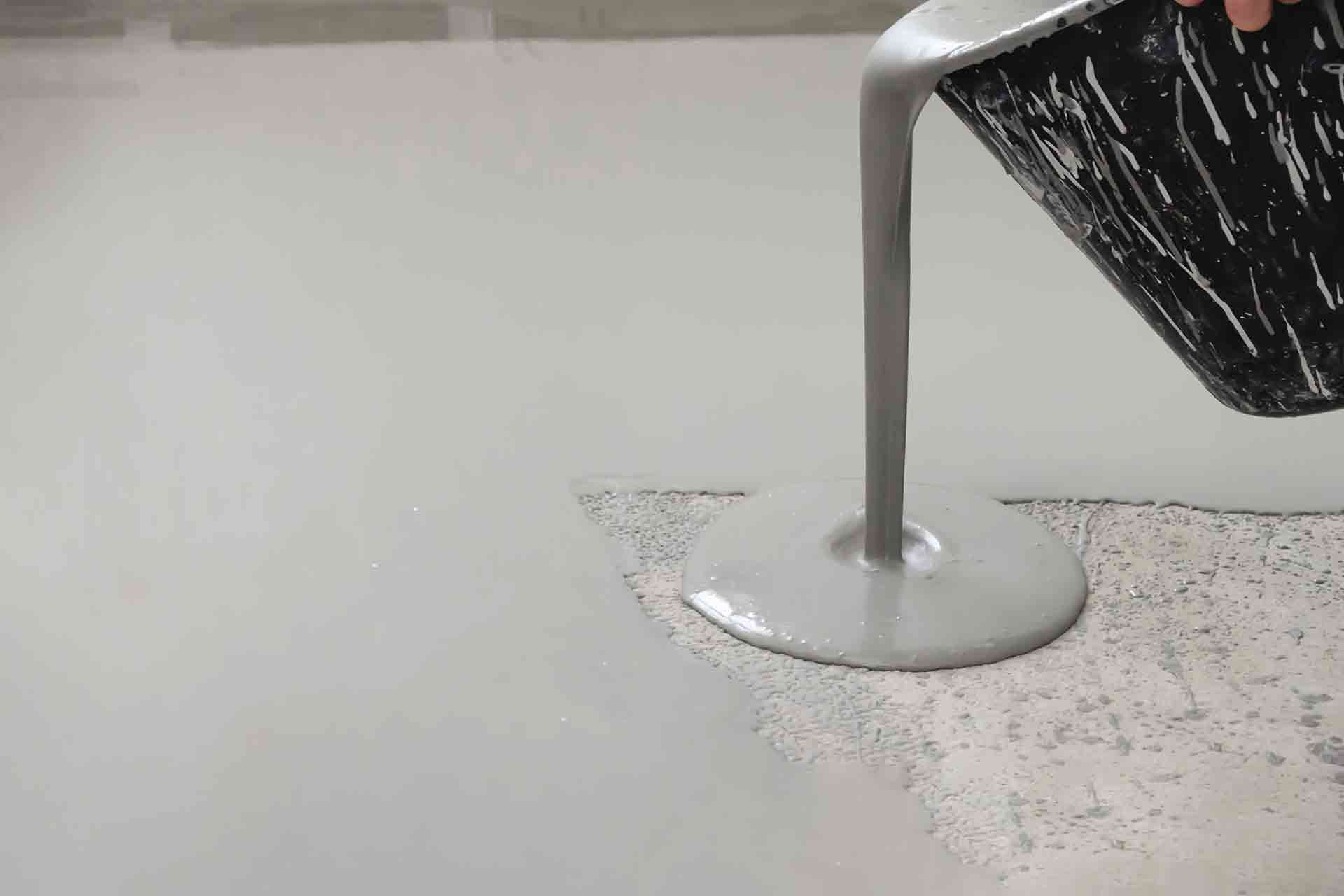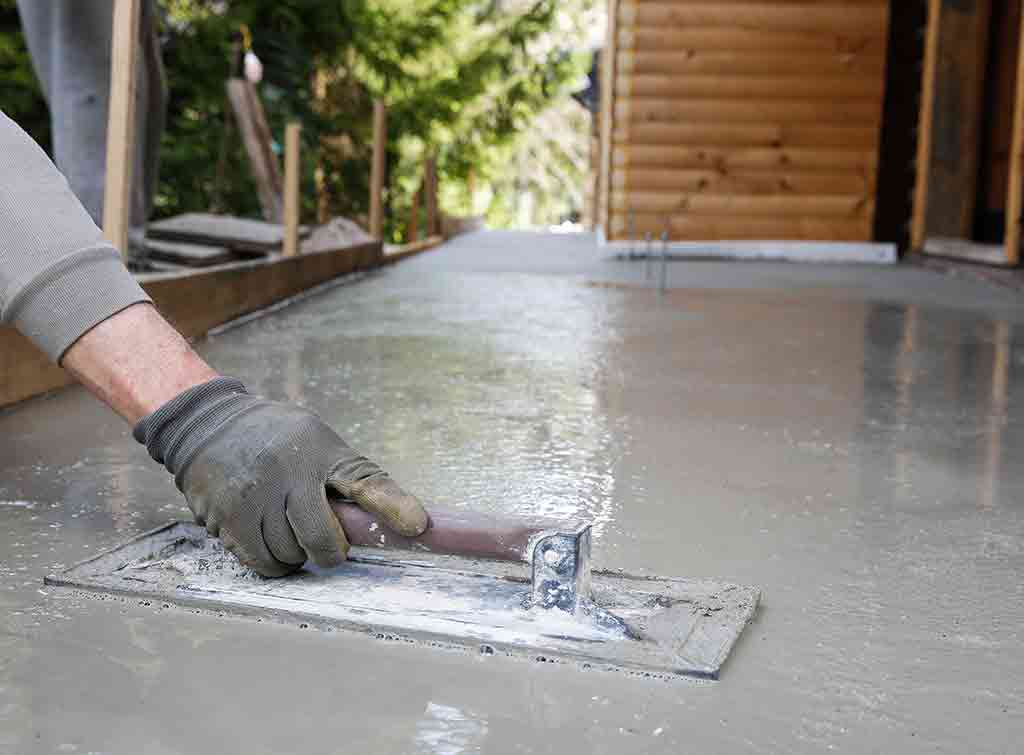 Having flat and even floors in your home may be something you take for granted. Even the slightest slant or bump can be a tripping hazard that affects your day-to-day life. Used for walking, supporting our furniture, playing and so much more, our floors are constantly in use, so they need to be perfectly level. That's why learning how to screed a floor is a vital skill to have.
Whether you want to fix an old, uneven floor, or are planning to lay new flooring, this guide is for you. Today you'll discover how to screed a floor step-by-step, correct floor screed thickness and even how to mix floor screed in a mixer.
Tools and materials
Screed makes a smooth, even surface for you to lay down the flooring of your choice. It's often used to cover concrete flooring and works really well as a foundation for vinyl, laminate and even carpet (please note, carpet will also need a layer of underlay).
Want to know how to screed a floor?
Begin with the necessary tools and materials. You'll need:
Screed
Screed board
Chipping hammer
Trowel
Hand tamper
Sugar soap
Chisel
Spirit level
Wood battens
Duct tape
Edging foam
Bonding agent if using the bonded method
Float
Straight edge
Polythene sheets if using the unbonded method
Polypropylene fibres
Before choosing your screed, you'll need to know the difference between unbonded and bonded screed. Unbonded screed is laid on a damp proof membrane so it doesn't come into contact with the concrete substrate and is safe from moisture. Bonded screed is laid directly onto the substrate.
See the tradespeople we've checked and recommend for your job
How to screed a floor step-by-step
Once you have decided what type of screed to use, take some time to prepare your floor before beginning.
Begin by completely stripping away the current flooring until you reach the concrete sub-base. Then thoroughly clean the concrete by sweeping up any dust or debris and scrubbing with sugar soap.
Now that your floor is properly prepared, let's move on to the exciting part of the job, laying the screed. Knowing how to screed a floor step-by-step will help to elevate your DIY skills, adding another feather to your cap.
Follow the below instructions for great results:
Unbonded screed
Spread your polythene sheet over the floor of your room. Let the sheets sightly rise up your walls and always overlap each sheet by about 25cm. Then to finish, join together using duct tape.
Use edging foam to carefully line your walls.
Add polypropylene fibres to your screed, then add the recommended amount of water.
Pour 3cm of screed onto your floor.
Dampen your wood battens then lay perpendicular to each other 3 meters apart. Always check your battens are completely flat using a spirit level.
Add screed to the first section of your floor. Use your trowel to spread the screed 60 – 65cm down the length of this section.
Next, use a screed board and hand tamper to properly compact the screed. You can then use a straight edge to smooth and level the surface.
Continue filling section by section with screed and compacting as you go.
Whenever you've finished 2 sections, take out the wood batten and fill the space with screed.
Then, use a float to completely flatten the screed.
Finally, you'll need to cure the screed. A great way to do this is with sealed polyethylene sheets laid over your floor that's left for a week to cure.
Bonded screed
Instead of using polythene sheets, you can choose to bond your screed to the concrete base. This is a great choice to remove the risk of cracking over time. For an even concrete sub-base you will need to lay 25 – 30mm of screed, and for uneven concrete, you will need to lay about 40mm.
Firstly, use a chipping hammer to make the concrete's surface rough. This will allow the screed to properly bond to the concrete.
Then, completely get rid of any traces of dust, debris and dirt.
Add a small amount of water to dampen the concrete and wait more than 4 hours before continuing.
Absorb any leftover water, then mix your bonding agent with water. Keep stirring then apply quickly (in less than half an hour).
You can then lay your screed, by following steps 4 – 11 of the above guide.
How to mix floor screed in a mixer
Mixing screed properly is essential to ensure your floors are durable and stable. Certain methods of mixing can cause uneven distribution of materials, leading to weaknesses in the screed itself. We wouldn't recommend mixing by hand unless you're working on a very small surface area.
If you're unsure how to mix floor screed in a mixer, the most important thing is to use the correct type of mixer. Free-fall mixers aren't suitable for this purpose as they can cause balling of the cement. A better alternative is to use a forced action mixer which uses paddles to evenly mix the materials together.
See the tradespeople we've checked and recommend for your job
FAQs
How easy is it to screed a floor?
Screeding can be an effective option for supporting the floors of your home, although it certainly isn't for everyone. Achieving flawless results can be very tricky, so beginners will likely struggle with this as a DIY job.
If you'd prefer to hire a qualified tradesperson to screed your floor, please use our search feature.
How long does floor screed take to dry?
It can be exciting to install a new floor in your home, so it's easy to rush ahead without considering screed floor drying times. Many people ask, 'how long does floor screed take to dry' and the answer will depend on the type of screed you use.
When it comes to the standard sand and cement screed mixture, it shouldn't be walked on until at least 48 hours have passed. After that, you'll need to add a day of drying time for each mm of thickness of screed used. Alternatively, liquid cement screeds will generally take about 3 weeks to fully dry.
What is the minimum depth for floor screed?
It's important that your floor has the correct depth of screed to prevent future issues. But what is the minimum depth for floor screed? This'll depend on the type of screed floor you choose, below are the correct minimum depths for each option:
Unbonded – Over 50mm
Bonded – Over 25mm
Floating – Over 65mm
How thick should a screed floor be?
Now we know the minimum depths for screed, it may be useful to know the best floor screed thickness. Knowing how thick a screed floor should be can help to keep your floor looking great for years to come.
Bonded screed can be laid at a thickness between 25 and 40mm, where floating screed should be between 65 and 75mm. Always ensure unbonded screed is at least 50mm thick.
How do you get screed level?
This is a great question, and it's so important to level your screed floor before leaving it to dry.
Wondering "how do you get screed level?" Well, you'll need to use a straightedge to smooth the surface of your screed by moving from side to side. Then use a float to create a completely flat and even surface. You can also use a trowel to remove any bumps or lumps.
I'm out of my depth!
We hope this guide will assist you when learning how to screed a floor, but this is by no means an easy process. Getting a smooth, level surface definitely takes practice so if you have no DIY experience, this may not be the best project for you. Instead, for perfect results, why not hire a professional?
Our trusted members can guarantee a fantastic finish in a fraction of the time it would take you. Just use your postcode to instantly connect with screeding experts in your local area.
See the tradespeople we've checked and recommend for your job
How much does professional screeding cost?
Deciding to hire a professional to screed your floor is a great choice and it may be useful to know what the average cost of this will be. Depending on the type of screed you choose, it will cost from £14 – £18 per m2 for materials and an average of £11 per m2 for labour. Our screed floor cost guide is bursting with handy information and more prices to assist in your decision.
Another type of flooring support is block and beam. The average price for this is £225 per m2 and if you would like to further explore this options, please see our block and beam floor cost guide.