How to stop moss growing on UK roof tiles
Keep your roof in tip top shape with our guide on how to stop moss growing on your roof tiles. Step by step guidance with tips and answers to your FAQs.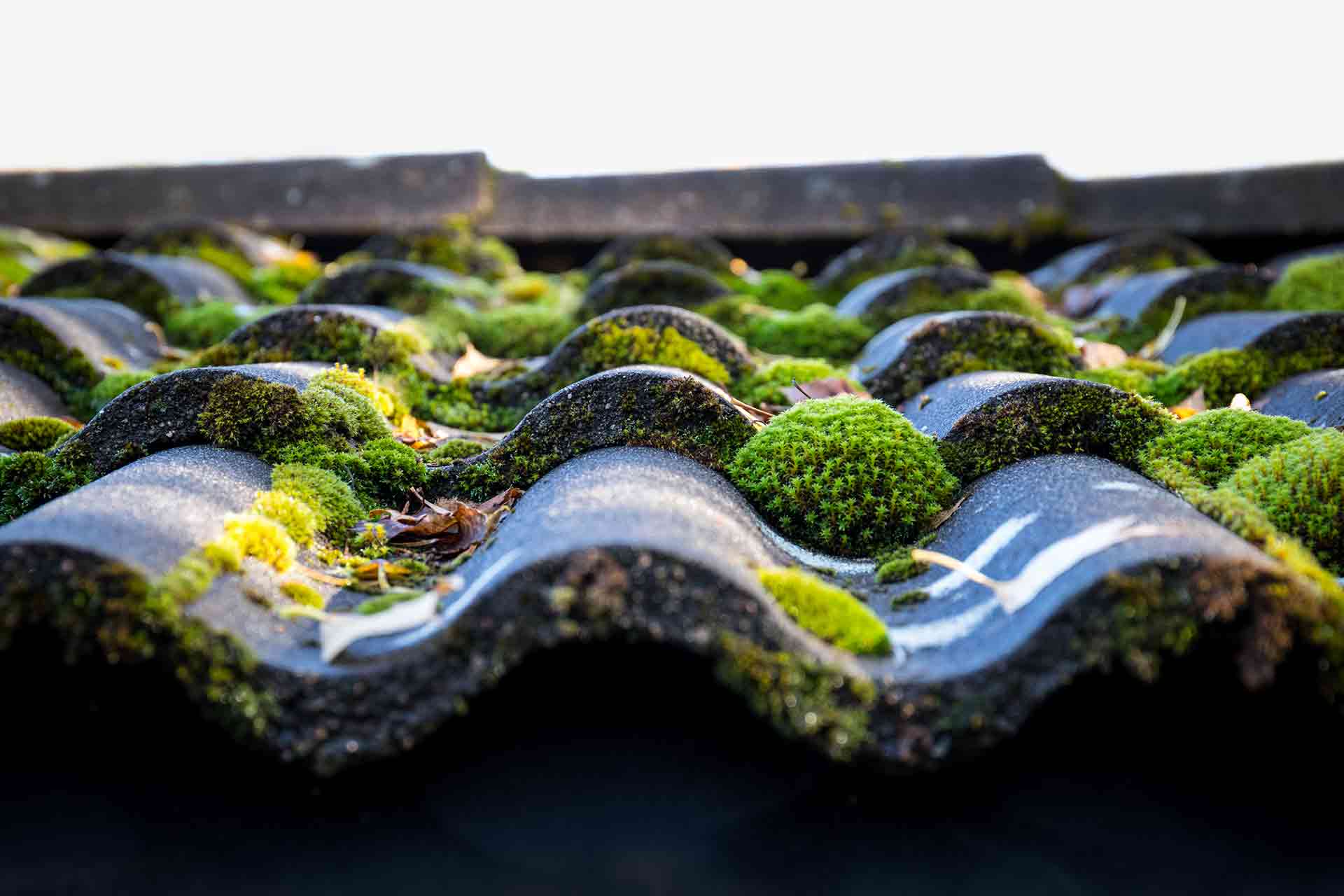 Let's face it, most of us don't check our roofs as often as we should. Quick growing and sneaky, moss can build up on your roof tiles over time and it may not be something you spot straight away. Left unchecked this weed can cause structural damage to your roof, block your gutters and even affect your drains. Because of this, learning how to stop moss growing on UK roof tiles is essential.
If you're wondering why moss builds up on your roof, how to remove it, or how to prevent it from growing in the first place, this is the ideal guide for you.
How to stop moss growing on UK roof tiles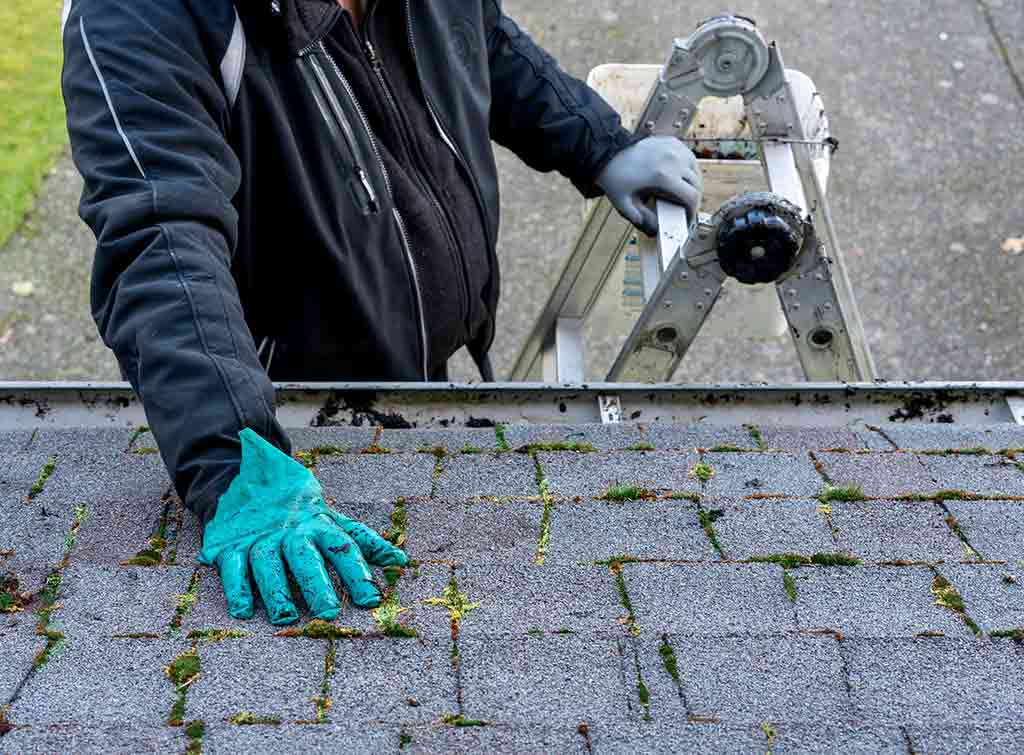 Although there are many types of moss, they're all often thought of as weeds that love damp, shady places. Within no time at all, moss can release spores that spread across your roof and ruin your home's aesthetic. As such, all UK homeowners can benefit from knowing how to stop moss growing on their roof tiles.
As with many things, prevention is the key, and you have a few different options available to you. Firstly, you could try cutting back any trees that are casting shadows on your roof or overhanging your home. Moss often reaches your roof when sticks and leaves that are covered in moss spores fall off trees. It's also worth keeping your gutters and roof clean to prevent a build-up of moss.
How do you remove moss from roof shingles?
If your roof is currently affected, the first thing you need to know is how to remove moss from roof shingles before it causes structural damage. There are many moss remover products that are very efficient at getting rid of moss. Just follow the manufacturer's instructions for quick results.
If you'd prefer not to use chemicals, you can remove moss with a brush or scraper, but this is much harder and involves physically scraping the moss off your tiles. However, if your roof is in poor condition, we'd definitely recommend hiring a professional to assess the damage before removing the moss. Our free search engine is a fantastic way of finding a range of local experts.
See the tradespeople we've checked and recommend for your job
Fitting copper on the roof to stop moss
Surprisingly, an excellent way to keep your roof looking great is by fitting copper wire on your roof to stop moss growing. Most homes will only need a single strip to repel moss and stop it from taking hold.
Fitting copper on your roof to stop moss can be done by following these steps:
Ensure you thoroughly remove any moss from your roof before beginning as described in our 'how to stop moss growing on UK roof tiles' section.
Take a strip of copper at least 2 inches wide and position it along the top of your roof. Ensure the copper strip is as close to your roof's pitch as you can.
You can then tuck the strip in the ridge (but make sure some of the strip is visible) and tack in place with copper nails.
Top tip: While you're up on your roof, give it a quick clean and empty your gutters if necessary.
FAQs
Why is there moss on my roof tiles?
So, why is there moss on your roof tiles? Moss is quite crafty in that it has a number of ways of reaching your roof. It can be carried on twigs that fall from overhanging trees, be dropped by birds flying over your home carrying seeds or even be picked up by the wind.
What's more, if your roof is North facing, it's much more susceptible to moss so it's important to keep checking the condition of your tiles.
How do I keep my roof tiles from turning green?
As a homeowner, you want your roof to stay looking and functioning well. Unfortunately, moss and algae can collect over time and affect the appearance and structural integrity of your roof.
Wondering how to keep your roof tiles from turning green? Try using the below tips:
Trim any overhanging trees, especially if they block the sun from reaching your roof
Regularly clean your roof and remove any debris
Always make sure your gutters are clear and working well
Install a copper strip as described in our 'fitting copper on roof to stop moss' section
Looking for professional assistance?
We'd always recommend hiring an expert to tackle severe moss issues or if your roof has seen better days. Removing the moss yourself could cause damage to your roof which may lead to leaks and draughts entering your home.
Using a roofer to work on your moss issue ensures it'll be dealt with quickly and efficiently with minimal impact to your roof.
It may be that you need repairs to be completed and an expert roofer will be able to handle any complications as they arise. Using our handy search feature you can connect with several professionals instantly. What's more, you'll be able to view their profile pages and see customer testimonials, so you'll know you're hiring the best worker for your job.
Another way to locate a roofer is to use the search box on the National Federation of Roofing Contractors website. With the option to search by postcode you can find the nearest expert in seconds.
How much does professional moss removal cost?
If you aren't able to work on your roof yourself for any reason, it makes sense to use a qualified professional to eliminate moss. You may be curious as to how much this will cost and it will depend on factors like the size of your roof, the pitch of your roof and the amount of moss to be removed. For example, the average cost of pressure washing a small roof is around £550.
For more prices and tips, check out our roof cleaning cost guide. If you'd like to know more about whether moss on roof tiles is a problem, we've spoken to a range of roofing experts to answer this question. You can read their answers here. Alternatively, if you aren't sure how to check your roof for moss and damage, our handy how to check your roof guide is the perfect read.
Which trade should you use for the job?
It's important to hire the right person for your roof problem to ensure the job is done to a high standard. Roofers are the best trade to remove moss and check your roof for any structural damage. Remember, you can search our database of trusted members for free by clicking here.