When it comes to looking at bedroom ideas for couples, there are several factors to take into consideration. Firstly, there are two people making the decor decision. As a result, compromises must be made to ensure a happy and relaxing space for both parties. Secondly, working out who needs what in terms of storage is paramount to cohesive living.
Turns out this is quite the challenge, which is why we spoke to interior guru, Deirdre Mc Gettrick. As Founder of furniture search and discovery engine ufurnish.com, and co-host of The DnA of Home Interiors podcast, she understands the importance of refining a couple's master bedroom decor.
Here's what she had to say:
Bedroom ideas for couples – top tips
"After a long day, your bedroom is your sanctuary. Furthermore, as a couple, it's the haven in which you can switch off and relax together. However, the challenge comes when decorating the master bedroom as a couple, which is especially challenging when you may not have the same taste.
"When it comes to decorating a bedroom in harmony, my advice would be to keep it neutral. Not only do colours contribute to the overall design of a room, but they can also influence our thoughts and feelings. As a result, it's best to avoid loud and vibrant colours such as deep reds, purples and blues, which stimulate energy and do nothing to help reduce your stress levels. Instead, experiment with pastel colours and earthy tones to create a tranquil environment that encourages you to relax. Also, the neutral base also means you can mix things up with different coloured accessories and textiles, depending on the season."
See the tradespeople we've checked and recommend for your job
For more tips like this and a hit of visual inspiration, check out our carousel content below.
Like what you see? There's more where this came from. Check out Checkatrade's blog for more tips, ideas, how-tos, and inspiration.
Bedroom ideas for couples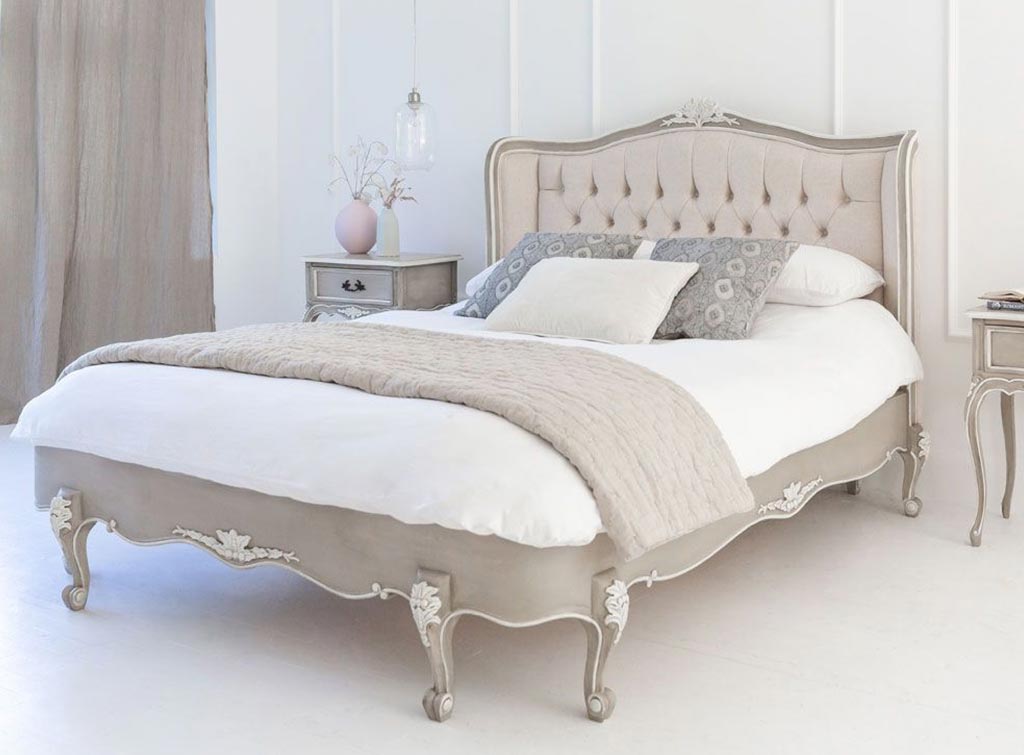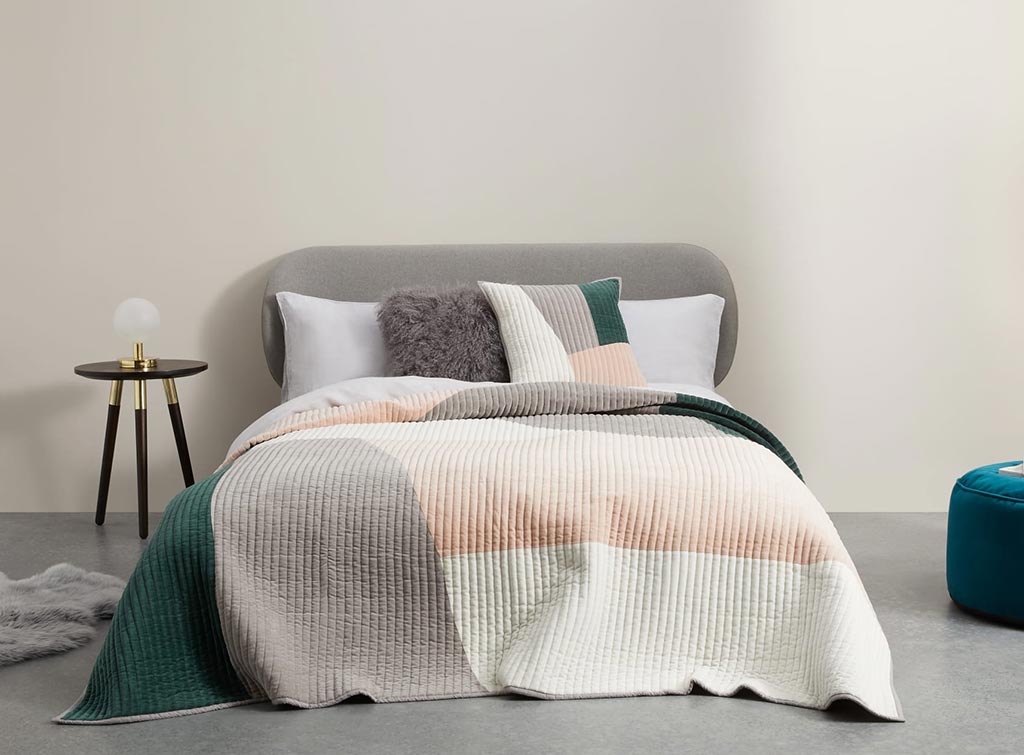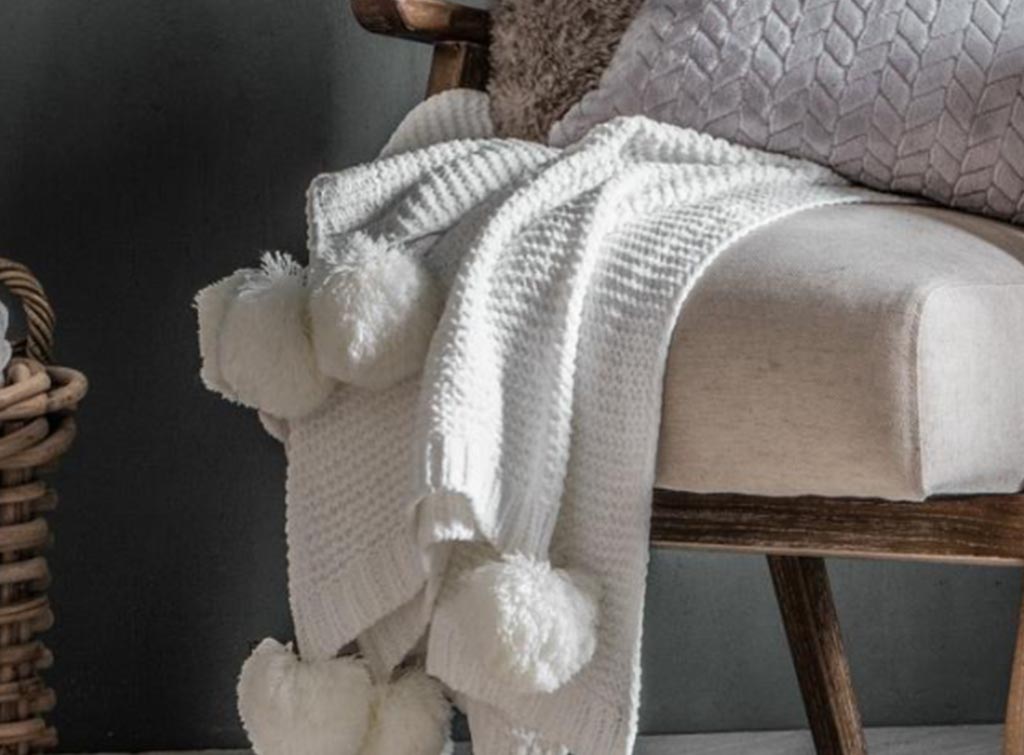 Bedroom ideas for couples
"Your senses play a huge role in creating the optimum environment for any couple. For a couple to achieve the perfect night's sleep, your bedroom should ideally be dark so I'd recommend investing in a bedside table lamp, a comforting source of light that will help you switch off and sleep easier. Not only that, your bedroom should be filled with a scent which makes you more relaxed and calm. Potpourri, essential oils and candles can be used as relaxants, but they will also fill the air with calming scents to help you both drift off.
"Finally, accessorise your room with things that make you happy  – photos of your memories together, your favourite quote on the wall, meaningful artwork and flowers – all of which will create positive energy around the bedroom and help you achieve the perfect couples retreat." – Deirdre Mc Gettrick.
Small bedroom ideas for couples
When working with a smaller square footage, keep your decor simple and your accessories bold. Fashionably clashing textures, styles and shapes always lift a space, while minimal fuss maximises a room without cluttering it.
This gorgeous peacock bedspread from Made.com uses a large patchwork pattern and a chequered weave to add interest and character to this couple's bedroom. The royal blue pouffe, contemporary nightstand, and shaggy rug finish the low maintenance aesthetic beautifully.
Bedroom decorating ideas for couples
Grey walls, monochrome accessories and striking glassware is a timeless aesthetic that never goes out of fashion. This photo frame by Abigail Ahern boasts an intricate beaded pattern that works in any room.
We also love the dried sunflower wall hanging, which introduces some Scandanavian aesthetics to this otherwise two-toned bedroom. Although grey, wood, black and white aren't an obvious combination, if you pick a grey hue that sits on the pinker shade spectrum, you'll see how it ties everything in nicely.
Couple bedroom design solutions
Storage solutions for couples need to cater to both parties. This triple wardrobe, matching chest of drawers, and bedside table offer enough storage to keep everyone happy. They're also sleek and classic designs that will work well with most decorating schemes.
Despite white being a rather stark wall colour, this room counters it with darker neutral floors, a soft area rug, and bright accessories. The painted petal bedspread injects a sense of spring into the room, while the flowers and organza curtains add a touch of whimsy.
Bedroom paint ideas for couples
Although finding space for two people's belongings may seem impossible, opting for multifunctional furniture is guaranteed to save some space. Utilising storage such as wardrobes, chests of drawers, and ottoman beds are a fantastic way to quieten the effects of 'visual noise', enabling you to switch off together before you go to sleep.
These gorgeous cottage-chic Cotswold Company units are painted with a light pebble grey – staying on-trend and oh-so-elegant for any designer-focussed couples.
Romantic bedroom ideas for couples
When life happens and our schedules fill up, making the time for intimacy is harder to do. That's why it's so important to have a bedroom that evokes a sense of romance. Looking forward to spending some time together winding down is all about creating the right aesthetic.
This bedroom has opted for a dreamy bedspread, with mismatched pillows in various patterns. The bedspread itself is grey with white petal cutouts, adding texture and interest that's both inviting and calming at the end of a long day.
Bedroom ideas for couples on a budget
Our dreams of designer bedrooms might feel like a pipe dream, but there are several tricks that don't need a huge budget to implement. For example, sometimes a few throws, some new cushions, a mirror or a clean lick of paint is all you need.
Upcycling is also on-trend. In today's consumer society, retreating/painting/revamping older items can transform your space from bleak to chic. Take a look around. Do you have bedside tables in need of a lick of paint? Could you change the handles on all of your furniture? How about reupholstering an accent chair or your bed's headboard?
Bedroom decorating ideas for married couples
If you're a married couple looking for some bedroom decorating ideas, then our top tip is: double up!
That's right: two bedside tables; two matching lamps; a double wardrobe; two chest-of-drawers etc. In short, make sure you're not fighting for space by providing enough for both of you.
The next trick is agreeing on your aesthetic. Although you want your own storage space, you also want your bedroom to evoke a sense of tranquillity and harmony. That's why it's important to agree on a theme in advance and avoid decor clashes.
We love these neutral Cox & Cox bedside lamps. What's more, they'll work in any room design!
Bedroom ideas for young couples
Playing with accessories, light and textures is a great way to create a unique space that you both enjoy. If you've just moved in together, finding ways to make it 'yours' will heighten your experience.
It's good to agree on a colour palette that you won't grow bored of quickly. This young couple has opted for a purple and wood theme, with hanging lights, books and minimalist furniture scattered around the room. It's a bedroom ripe for fun and laughter.
Why not get the look by hiring one of our professionals today?
See the tradespeople we've checked and recommend for your job
Tell us what you think
What others think of this article:
Need More Information?
Related posts