Comes a time in your child's life when they outgrow the décor that gave character to their childhood bedroom. As they grow and start to use their room less for playing and more for hobbies and interests, it's inevitable they would want it revamped, repainted and redecorated. To give you inspiration, we've put together a guide to the top teen bedroom ideas in 2020.
Whether you're planning a teen bedroom project on a budget or are open to large-scale room renovation, these ideas should give you a push in the right direction.
Shared teen bedroom ideas
As beneficial as separate rooms can be in giving your children their own space, a shared room can encourage siblings to spend time together. It also forces you to implement some creative storage solutions to stop clutter from taking over the floor space.
Personalised wall space
From small loft bedrooms to large shared spaces, personalisation is the key to creating a hub fit for a teen. Chalkboards, corkboards and whiteboards are small touches than make a big difference, allowing teens to decorate their walls with moments, memories and memorabilia.
Looking for teen bedroom ideas you can do together as a fun project? Encourage personalisation by working with your teenagers to frame their favourite prints and photographs. On either wall, create frame clusters to put these on display and inject some character into their room.
Build-in some privacy
No matter how well siblings get along, every teenager needs their own space. Wall divider shelving can be the perfect solution to this problem, providing each child with privacy while allowing for valuable storage space. Using modular storage cubes, build a room divider that they can customise with books, collectables, video games or even plants.
When things don't go right, we all could use some time alone to reflect. Privacy matters, and sometimes the most comforting solution is a space of your own to feel safe and secure. Build a cosy reading nook into a shared teen bedroom complete with curtains for the ultimate in alone time. This will be particularly welcomed by older teens sharing rooms with younger siblings.
If budget allows, building another level into the room can be ideal in giving your teenagers room to do activities separately. If bedroom size allows, use a mezzanine area for their beds, with a ladder or steps leading up. For the ultimate in space-saving teen room ideas, use the space under this level for a desk. This creates separation between work and play with a quiet space to get their studies done.

Partition off an activities space
In a shared teen room, clutter can quickly get chaotic and out of control. From discarded socks and dirty plates to video game discs outside of their boxes, a little bit of disorder is often the gate-way to a full-blown messy room.
By blocking off space for activities and adding open storage units, you encourage your teenagers to keep their clutter to one set area.
A designated gaming zone is the perfect example of this; by incorporating shelves for games, drawers for cables and beanbags for the ultimate in chill, you create a space that is as practical as it is enjoyable. Gaming is just one example – a partition wall can separate beds from activities space designed for artistic pursuits and musical instruments.
Teen girl bedroom ideas
A bedroom is the first place an adolescent will have control over the design of, so work with them to make it a haven they can feel at home in no matter their mood. For teenage girls, escaping the constructs of a "little girl" aesthetic is essential – it's time to ditch the pastel pinks and CareBear covers to create something a little more sophisticated to meets her needs.
Build a vanity space in a well-lit area
As your daughter grows up, she may start to take interest in styling her hair and experimenting with different looks. A dedicated space for a vanity table complete with a mirror, storage drawers and a stool will certainly solve the problem of using the bathroom as a make-up station!
Some rooms will have alcoves next to chimney breasts, and these can be ideal for cute vanity areas that tuck neatly into the shape of the wall. You can also add custom shelving above where the table will sit to give her more space for hair, makeup and skincare products.
Go bold with a feature wall
What better way to add character to your daughter's room than with an eye-catching feature wall that reflects her style in its design? If you're in search of teen girls bedroom ideas that are bold and unique, ask your daughter to select wall-paper of her choosing: it could be a repeat pattern, a delicate floral print or striking geometric wallpaper – the options are many!
If your daughter is creatively inclined, a feature wall will be a project in itself. A pile of magazines can become a beautiful collage with the right clippings, while lolly sticks can be tessellated into hexagons to create honeycomb wall-art perfect for framing photos or even hanging plants.
Use open storage for clothing and shoes
Teenage girls can create just as much clutter as their male counterparts! However, with open storage solutions such as bespoke built-in wardrobes and floating shelves, you encourage order and organisation of clothing and shoes. Not only that, but you save her (and yourself) the time spent searching for items of clothing at the last minute!
Teen boy bedroom ideas
By the time your son reaches the age of 13, the racecar beds and action figures just don't cut it anymore. It's time to transform your teen boys bedroom into a hub for activities and entertainment.
Remember, a man-cave doesn't have to be dark and dingy. Bring your teen boys room to life with contrasting colours, simple design elements and stylish study space to give them a room they can be proud to have friends stay over in.

Go bold or go home
For a teenage boy who likes to make a statement, use strong colour palettes with bold shades and deep tones. Dark navy bedclothes and oak wood furnishings can be complemented with striking brights such as a yellow, which may be suited to a utility type cupboard or cushions for beds and sofas.
Large prints behind their bed with sports stars, stadiums or film scenes are a great touch that tick both the personalisation and bold design boxes. It can also make a great gift for their birthday!
Minimalist design for an organised room
A minimalist bedroom is defined by clean lines, calm colours and stripped-down simplicity. Life as a teenager can be intense, and a teen boy bedroom that allows for respite and relaxation can be the perfect remedy. But remember, minimalism doesn't mean boring.
Beyond white walls and sparse furnishings, bring out your son's hobbies and interests with personal touches such as art prints, feature walls and mood lighting. A wall-to-wall closed wardrobe with white panel screens will help to keep clutter to a minimum – or at least, to keep it out of sight!
Add some stylish study space
Homework, schoolbooks, laptops, chargers – it all adds up. Before long, your teenager's room is overridden with clutter, and that's not even factoring in their personal belongings. Help your son to organise his room with a stylish desk with drawers where he can keep all his school stuff in one place. Sadly, getting him to study is a challenge we can't help you with!
Like what you see? We have plenty more where this came from. Check out Checkatrade's blog for more home inspiration, how-to's and project ideas.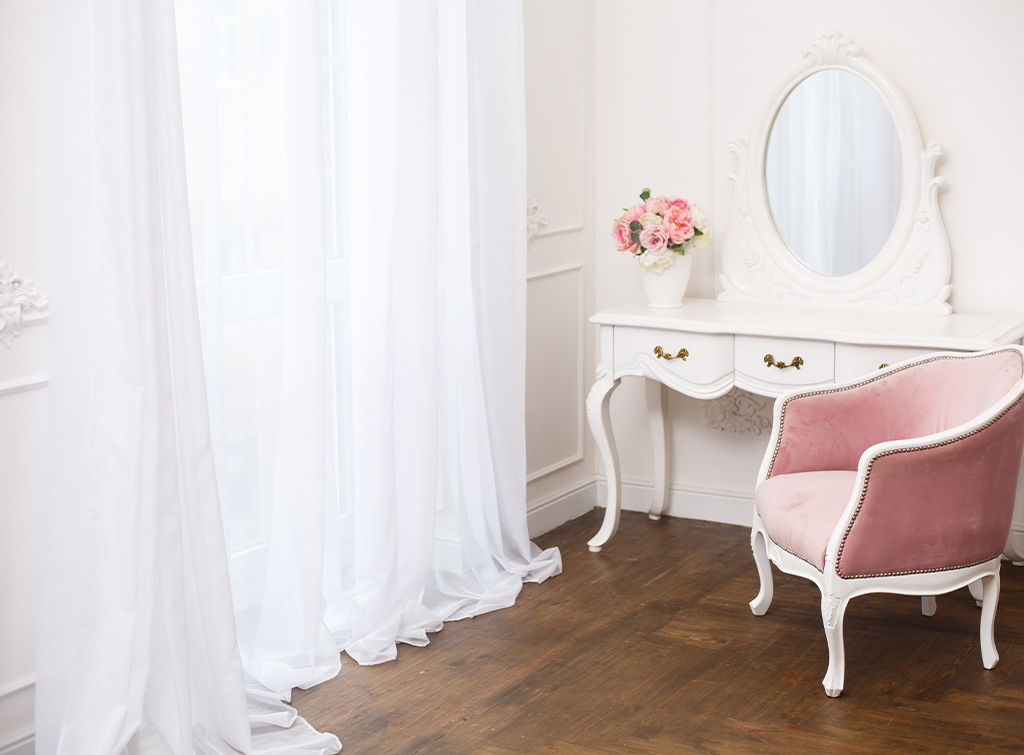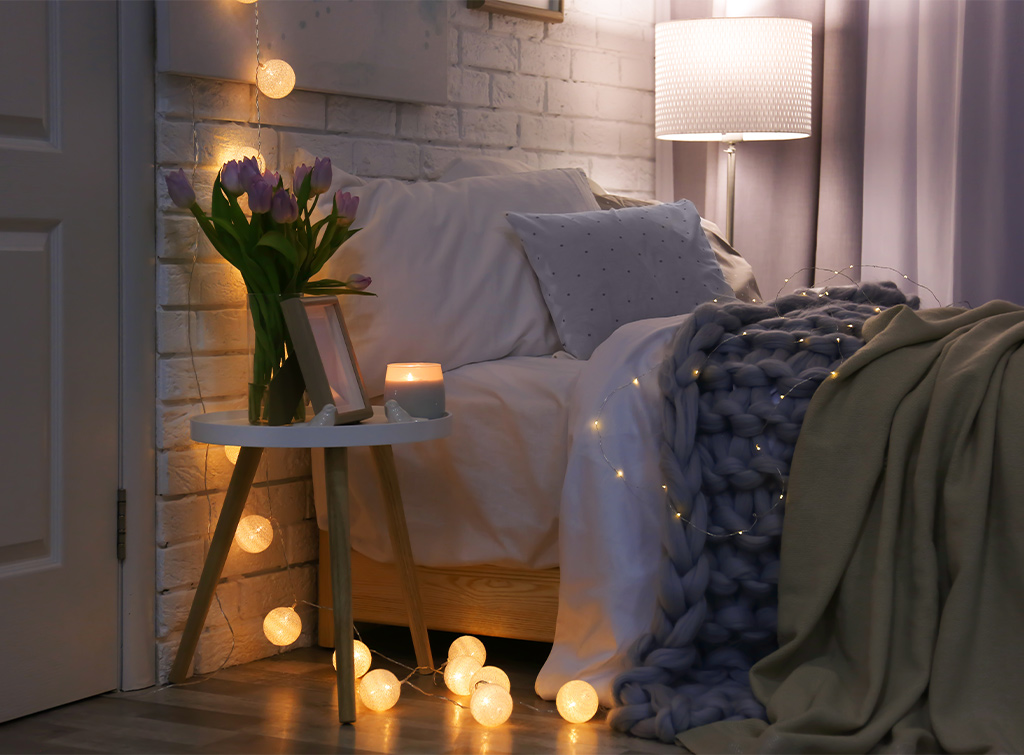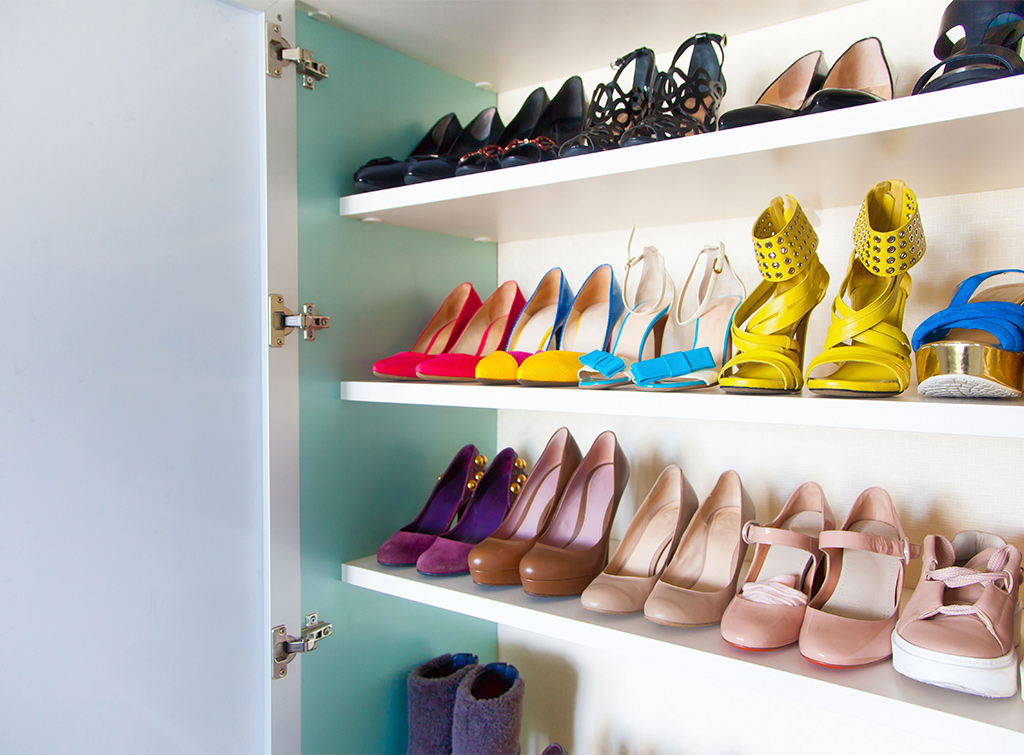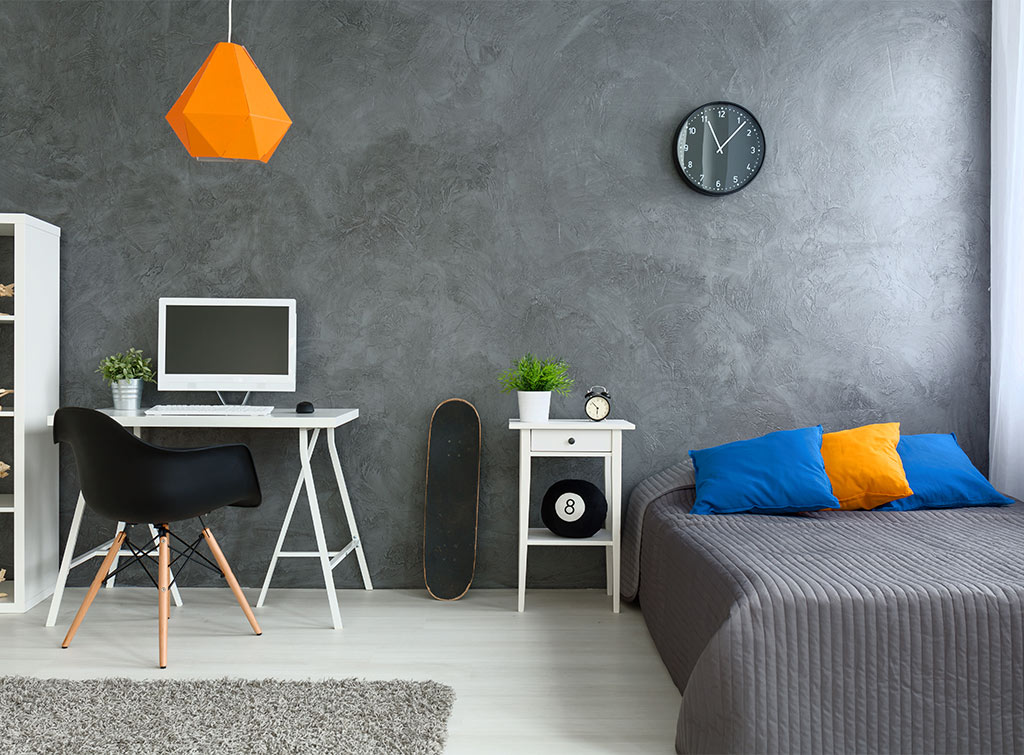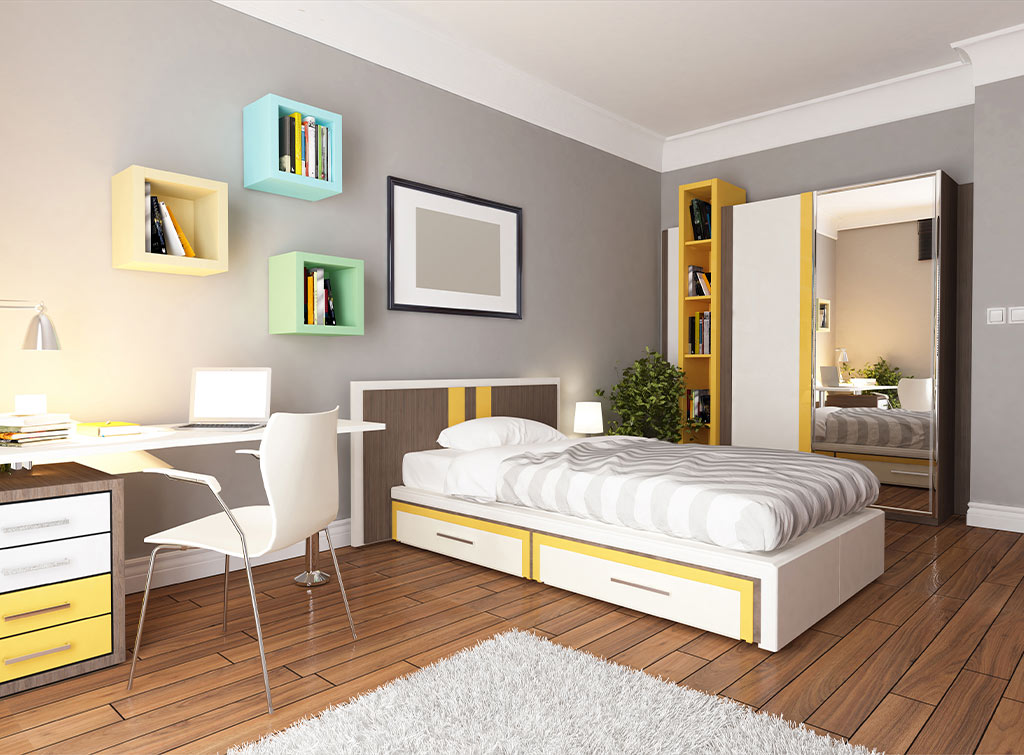 Put their hobbies on display
A teenage bedroom doesn't have to be messy to have personality. Add shelving for displaying hobbies and interests to encourage personalisation.
Create a private reading nook
Privacy is so important for teenagers in a shared bedroom. Add a private reading nook complete with curtains to give them their much-needed space.
Make a memory wall
For a more ambient aesthetic, hang fairy lights across the walls next to their beds to make a memory wall where they can hang polaroids of their favourite people and moments with mini-pegs.
Carve out a vanity area
For a teenage girl, a dedicated space for preening and pampering can make all the difference. This antique-feel vanity table and velvet-lined, dusky pink chair adds an essence of luxury to a teen girl's bedroom.
Accessorise with warm textiles
Layer different textiles to a bed and accessorise with decorative mood lighting to create a cosy room that your teenager can retreat to for peace and quiet.
Add floating shelves for shoes to sit
Shoes are often the biggest culprit when it comes to clutter in a teen bedroom. With dedicated shelving to keep their best shoes, you direct the mess away from the floor to an organised wall display!
Use brights to make a statement in a dark room
Want to make a subtle statement? Use bright colours as simple decorative accents to complement darker shades. Blue and orange work particularly well, but your child will undoubtedly have their own preferences!
Build a workstation for added storage
Dedicated study space can be the key to clearer floors and surfaces. Instead of scattering their coursework, textbooks and tools across the kitchen table, build a workstation with inbuilt storage to encourage a clutter-free environment for homework.
Go minimal
Minimalist design doesn't have to be bland. Use creative storage solutions and stylish shelves to make the peaceful atmosphere a mainstay in an otherwise messy bedroom.
See the tradespeople we've checked and recommend for your job
Tell us what you think
What others think of this article:
Need More Information?
Related posts