Looking for breakfast bar ideas? Well, you've come to the right place. This blog is going to take a look at all the benefits a kitchen island offers. These communal, welcoming hubs are a great addition to any room design, with both space-saving storage solutions and heaps of character.
Read on for our kitchen breakfast bar ideas and prepare to feel inspired!
Breakfast bar ideas and designs
There are several breakfast bar designs on the market. For example, a kitchen island is a versatile freestanding unit that doubles up as an extra countertop. A peninsula is similar to an island but fixed to one wall, giving you access to three sides, not four. And a breakfast bar is incorporated into a kitchen as an island or peninsula to create a social space where friends and family can eat, catch-up or go about their day.
Looking for a budget-friendly alternative? Use our how-to guide to make your own kitchen island. 
Breakfast bar ideas for small kitchens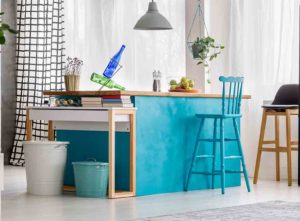 Due to the versatile nature of breakfast bars, picking one that fits your smaller kitchen is relatively simple.
Opt for a peninsular design that attaches to a wall to help create space, and consider natural woods with neutral countertops to add warmth and spaciousness. Remember to match your breakfast bar design to the rest of your kitchen, but don't be afraid to make it stand out by switching up the colours. For example, if you have a kitchen with blue units and white marble countertops, make your breakfast bar white with a blue countertop.
Be sure to choose the right size for your space, and pick stools that tuck away neatly to avoid clutter and using up precious floor space. You don't have to opt for straight shapes, either. Curved breakfast corners or tall circular designs are also great options.
Check out our kitchen island ideas for more inspiration. 
See the tradespeople we've checked and recommend for your job
Dual-purpose worktop breakfast bars
This year's trend is all about multi-use furniture. Before installing your breakfast bar, consider what other purpose it might fulfil. For example, does it offer storage solutions? Drawers for cutlery? How about housing appliances like a toaster or kettle? Some kitchen islands even have sinks or hobs. In short, work out your dimensions and what your breakfast bar can accommodate. Then, incorporate practicality and style for a home hub that's both welcoming and useful.
Curved kitchen islands for a fun aesthetic
Curve
d designs are great for saving space. They're also appealing because they add character and interest.
Semi-circle breakfast bars or ergonomically curved peninsula designs are all fun options that make your breakfast bar the main feature of your kitchen. Add some hanging lights above the bar for a classic look or incorporate LED strip lighting to create mood and depth.
Advantages of a breakfast bar
Incorporating a breakfast bar into your kitchen design offers several advantages.
Adds style and interest
Creates an entertainment home hub
Offers practicality in terms of storage
Space-saving, neat, and compact designs
Frees up other counter space
Alongside these benefits, you'll be more likely to eat breakfast and start your day off on the right foot. Having a place to sit and enjoy your morning routine makes you more likely to get into a healthy habit. The ease of use will also make you quicker and healthier, which is why choosing the right design elements is essential.
Why not hire one of our professionals to help your design, fit and maximise your breakfast bar? What have you got to lose? Make your kitchen a versatile, stylish and fun place to eat.
For more ideas like this, check out our carousel content below.
See the tradespeople we've checked and recommend for your job
Breakfast bar ideas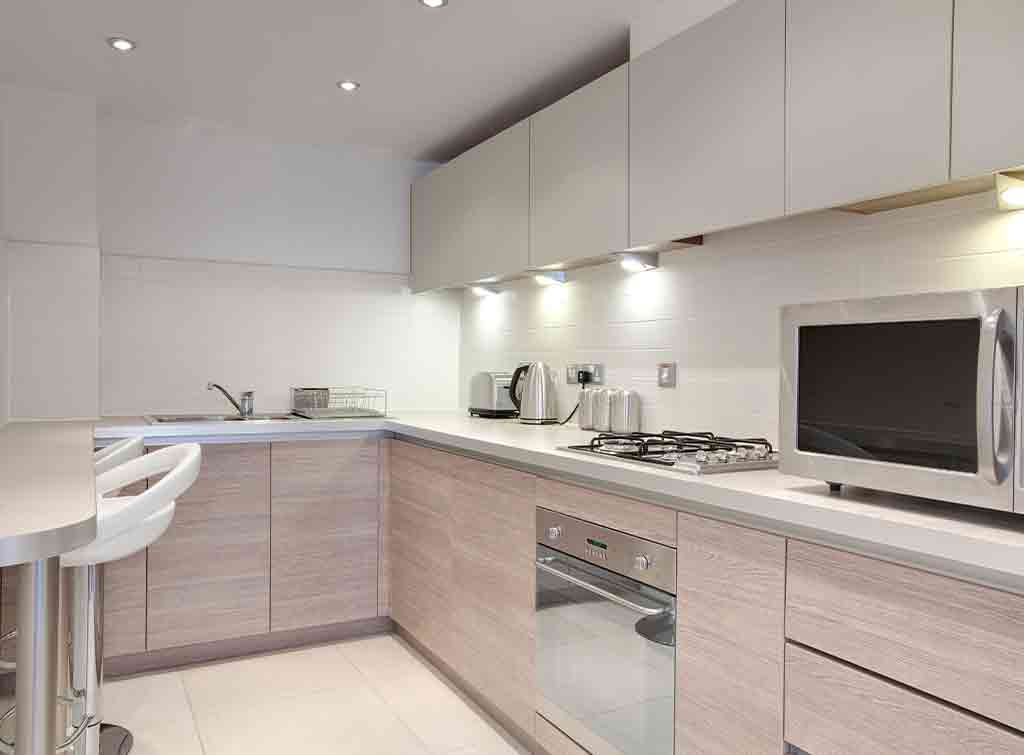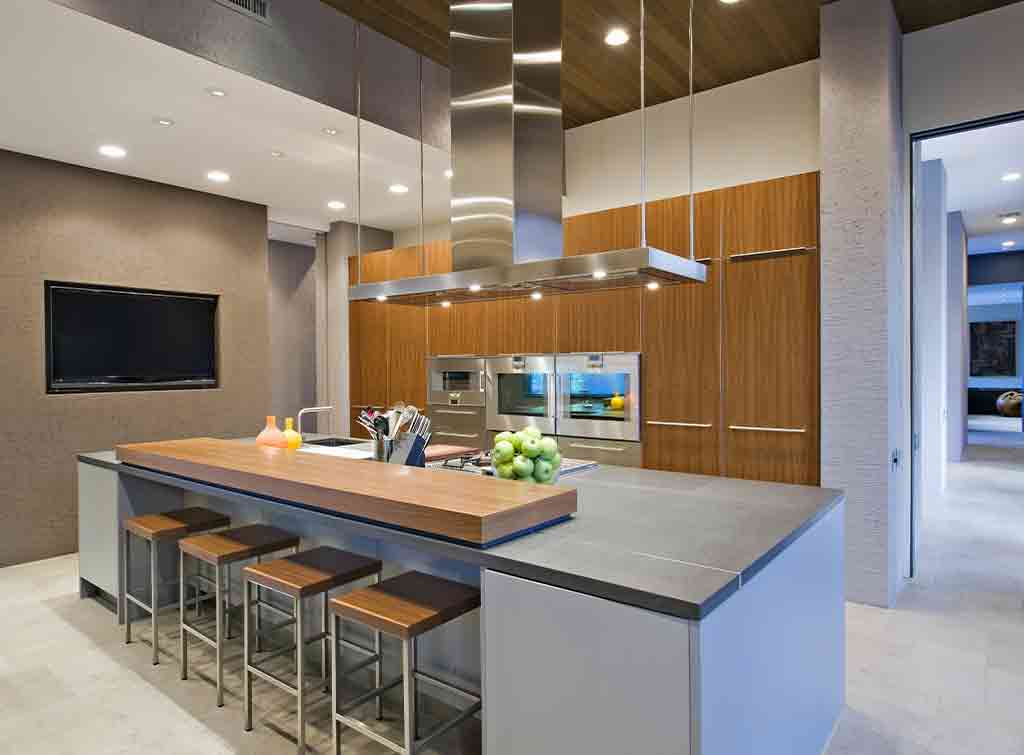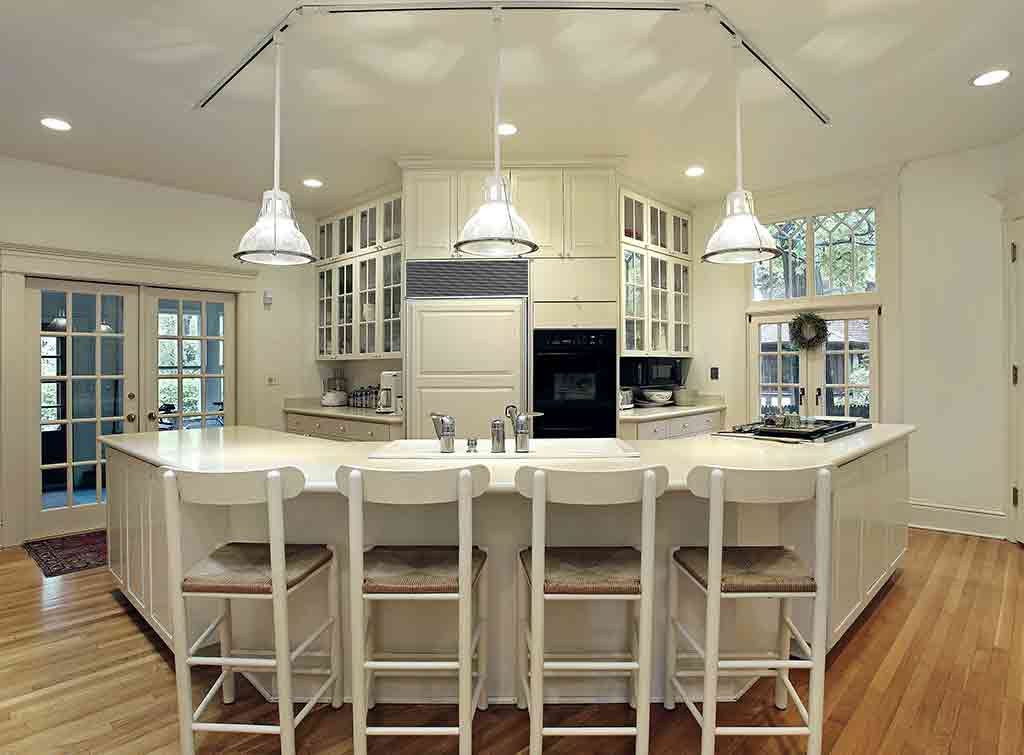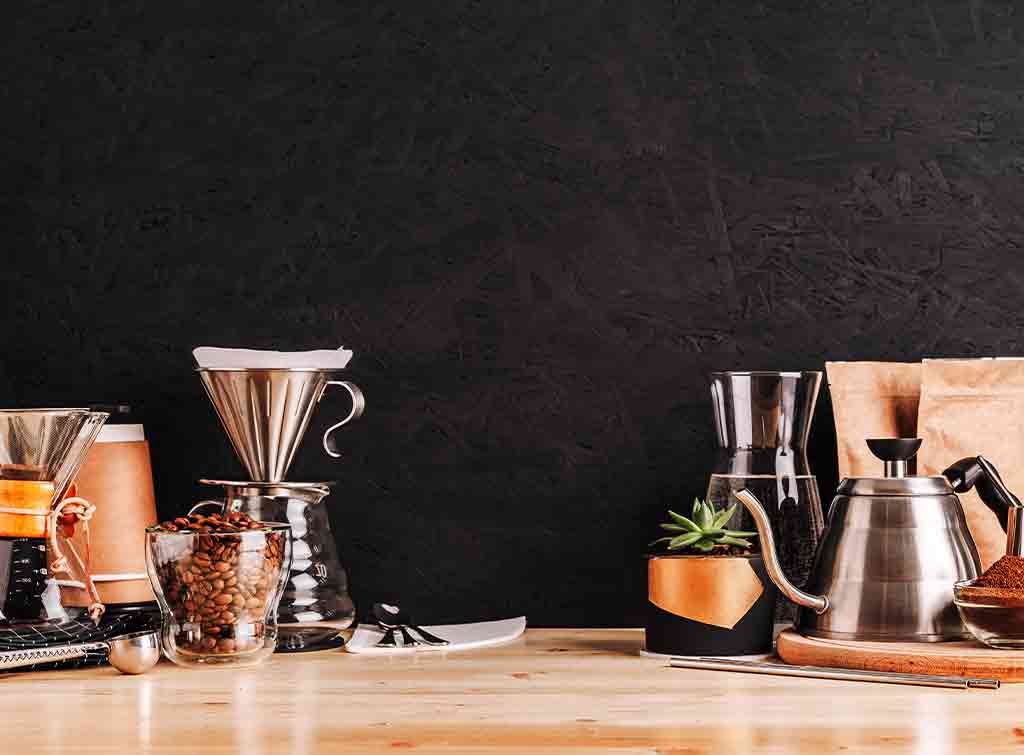 Small kitchen breakfast bar ideas
This L-shaped peninsular design is a fresh, clean, and stylish option that opens the space and creates a whimsical atmosphere. The inset mood lighting is a lovely touch, and we also love the curved edge of the breakfast bar and matching dish-stools for a rounded finish.
Kitchen breakfast bar ideas
This industrial grey breakfast bar is softened by the wooden countertop and stools. Sometimes, simplicity is key.
Working a breakfast bar into your kitchen layout is easier when you have more space. However, even smaller kitchens can benefit from the right design and placement. Clean lines, soft textures and lots of light make any home hub stand out.
Worktop breakfast bar ideas
Make your breakfast bar the key feature of your kitchen by mix and matching your materials. The wood of these stools and raised countertop match the wood of the kitchen cupboards, bringing this look together while drawing attention to the main elements.
Breakfast bar ideas against a wall
Peninsular breakfast bars are perfect for small spaces. For longer or narrower kitchens, include a shallow breakfast bar design along one wall to reap the rewards of an ergonomic and stylish design element.
Curved breakfast bar ideas
For awkwardly shaped kitchens or to include some wow factor, consider a curved breakfast bar that fits around the edges of your kitchen.
Curved bars also offer a great entertainment space while you potter around cooking or making cocktails for your guests.
Chrome accessories for your breakfast bar on black background
Chromatics are the latest colour trend and set to continue throughout the year.
Utilise your versatile breakfast bar by incorporating matching accessories and appliances. Consider adding a house plant or two for extra character, and really bring your home hub to life.
See the tradespeople we've checked and recommend for your job
Tell us what you think
What others think of this article:
Need More Information?
Related posts