Shutters vs blinds – All You Need To Know
Dressing your windows comes with a lot of choice, and one of the common debates is around shutters vs blinds. So we're here to help. We're going to look at the difference between shutters and blinds, the costs, and give you a few tips to help you make a decision of blinds vs shutters.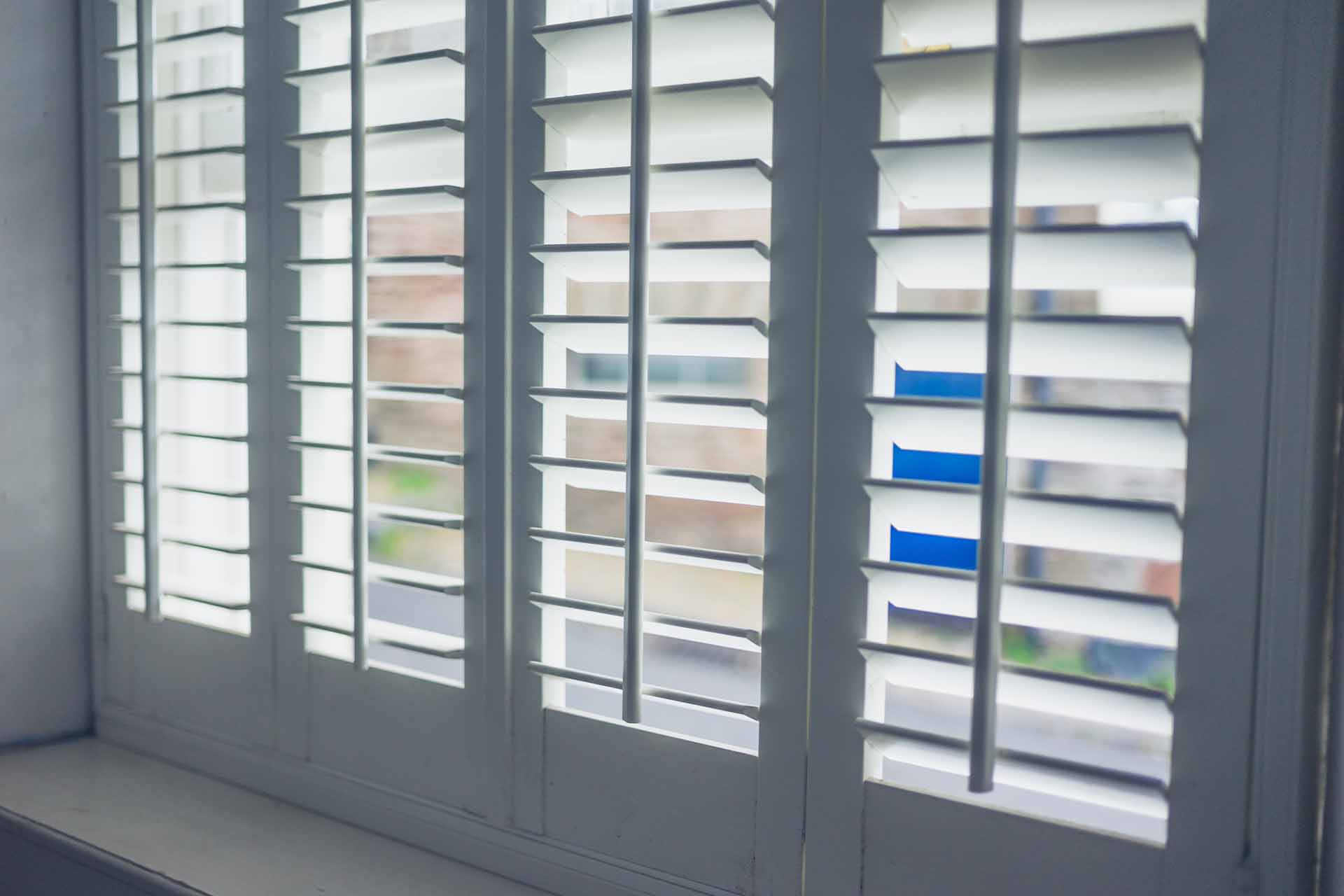 Dressing your windows comes with many choices, and one of the common debates is around shutters vs blinds. So we're here to help. We're going to look at the difference between shutters and blinds, the costs, and give you a few tips to help you decide on blinds vs shutters.
Whichever option you go with, shutters or blinds can give your windows a fresh look and feel whilst adding a special touch to your home's interior designs. Wondering which you should choose? Keep reading to find out more.
What's the difference between shutters and blinds?
One of the main differences between shutters and blinds is that blinds are typically fitted to the inside or above the window's recess, whereas shutters are usually attached to the window frame itself.
The other big difference is that shutters are made from hard materials, like wood or vinyl. On the other hand, blinds tend to be made from softer materials like fabric or thin metal/plastic. Shutters are often considered a more permanent feature fixed into position, where blinds have a more temporary feel and can be more easily changed.
See the tradespeople we've checked and recommend for your job
Blinds or shutters – which is better?
Both shutters and blinds have good and bad points, so we've summarised their pros and cons for you here:
Pros of shutters
Durable and long-lasting
They can often add kerb appeal and value to your home
No need for cords or chains, making them ideal for homes with young children
Very low maintenance
Available in a range of materials, such as vinyl, wood, PVC and faux wood
Sections give you optimal control of light and ventilation in the room
Cons of shutters
Generally more expensive than blinds.
They occupy more space in the windows.
They tend to be heavy, making them unsuitable for some windows.
Installation is more complex and expensive.
Changing or replacing shutters can also be more complicated and expensive compared to blinds.
Pros of blinds
Available in a huge variety of colours, styles and designs.
Different materials make blinds a good option for any style of interior design.
They generally create a softer look to a room than shutters.
Most affordable than shutters.
Easy to change or upgrade.
Options available for ultimate blackout and improved insulation.
Cons of blinds
More effort is required to keep blinds clean.
Fabric blinds will suffer sun damage and bleaching over time.
Fabric blinds are also susceptible to water or moisture damage.
They need to be replaced more frequently than shutters.
For more information, we recommend contacting your local blinds and shutters specialists to discuss the options available and get their professional advice on which would suit you and your home best. They can also discuss quotes for the costs of different options.
As with any home improvement project, we always recommend obtaining at least three quotes from our trusted tradespeople. Our request a quote feature is perfect for getting quotes – you post details about the job you want doing, and we'll send it out to local tradespeople in your area. Try it out – it's quick and easy!
See the tradespeople we've checked and recommend for your job
5 top tips for choosing blinds vs shutters
Here are our top tips when it comes to choosing between blinds and shutters:
1. The type of window matters
When it comes to choosing a way to dress your window, you need to consider the type of window you're dealing with. If it's a very large window, such as a bifold door or French doors, then you're probably best off going for blinds. Duette blinds are an excellent choice for large windows as they offer a practical solution without interfering with the handle or opening mechanism.
On the other hand, if you have arched or rounded windows, then bespoke shutters can make the most of the shape of the windows. If you have standard windows in shape and size, both blinds and shutters will work well.
2. Which room in the house will they go in?
The room is a key factor for deciding whether shutters or blinds are the most suitable option for the windows. For example, in bedrooms, you'll most likely want to shut out light so that blackout blinds would be a smart choice. For kitchens and bathrooms, you'll want a water-resistant solution, so either waterproof blinds or vinyl shutters – the latter being a more durable option.
3. Cost always counts
As with all home improvement decisions, the cost will no doubt be a factor in the decision-making process of shutters vs blinds. And here, you'll find that shutters are nearly always the more expensive option. Also, whether you go for blinds or shutters, made-to-measure will always cost more than off-the-shelf purchases.
Ideally, you want to buy the best quality product you can afford – so start by working out your budget and go from there. Get quotes from at least three local shutters and blinds experts so that you can compare quotes and make sure you're getting fair and competitive estimates.
4. Longevity of their lifespan
If you want your blinds or shutters to stand the test of time, you need to consider two essential factors: 1) the style and design and 2) the durability of the materials. Cheap off-the-shelf blinds might be great for your budget, but they're likely to need replacing much sooner than good quality bespoke shutters.
That's not to say all blinds aren't durable because many of them are. You need to make sure you're opting for the best quality for your budget. And equally, not all shutters are high quality, so it's important to consider all the options.
5. Your personal taste
This is a big factor for your final decision. You have to like them, so make sure that the blinds or shutters you choose make you feel happy when you look at them. Don't just be led by price or practicality. You'll hopefully be looking at the blinds or shutters for years to come, so choose ones that suit your taste and the style of your home.
Cost of shutters vs blinds
The cost of shutters vs blinds will depend on the size and number of windows you want to dress and the exact style, size, and design of the shutters or blinds that you choose. To help you plan your budget, we've put together a few cost guides that you might find helpful:
FAQs
Are shutters better than blinds?
That depends. Shutters are better than blinds if you're looking for a more durable way to dress your windows, especially if the windows are arched or rounded. Equally, shutters might be the best choice over blinds if you want to add kerb appeal or potentially increase the value of your home.