Cosy living room ideas
Collecting a selection of cosy living room ideas is a great way to work out what textures and colours you like. Above all, the aim is to create a welcoming and homely space, which can be applied to almost any aesthetic.
For smaller spaces, consider neutral and bright decor, with lots of clashing textures and light-reflecting materials. For larger spaces, you're able to get away with bolder choices such as prints and florals.
If you're looking for some more living room inspiration, our following blogs: Living room ideas: Inspiring your next renovation project and Living room ideas: Decor and design trends for your next renovation have lots of exciting options to browse through.
See the tradespeople we've checked and recommend for your job
Like what you see? There's more where this came from. Check out Checkatrade's blog for more tips, ideas, how-tos, and inspiration.
Cosy living room ideas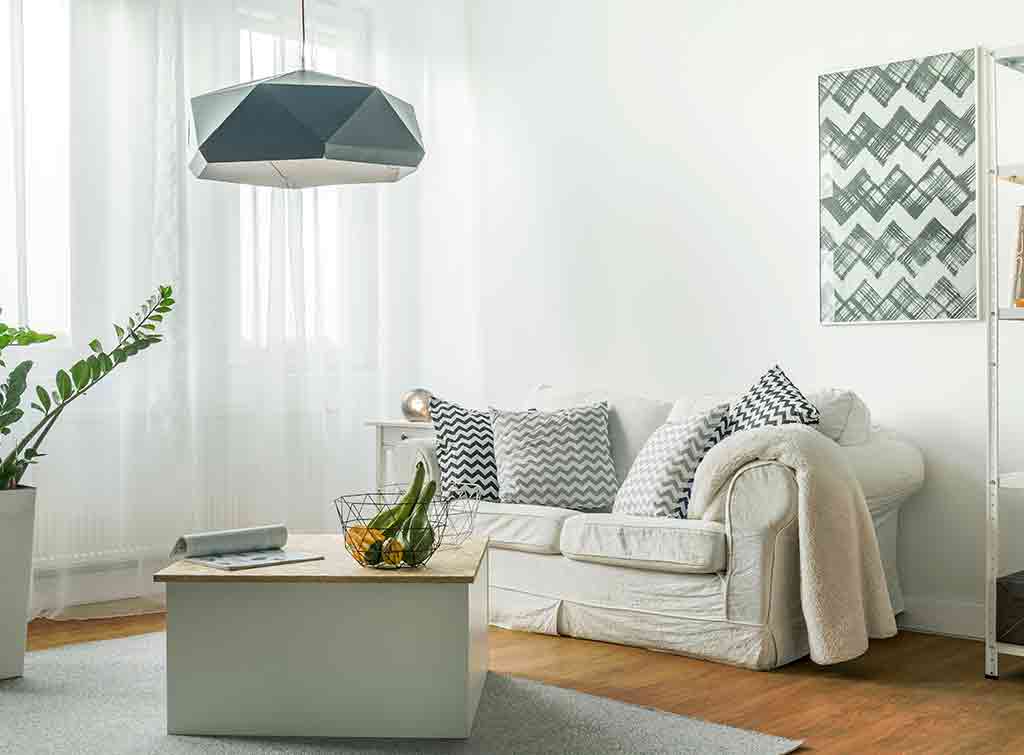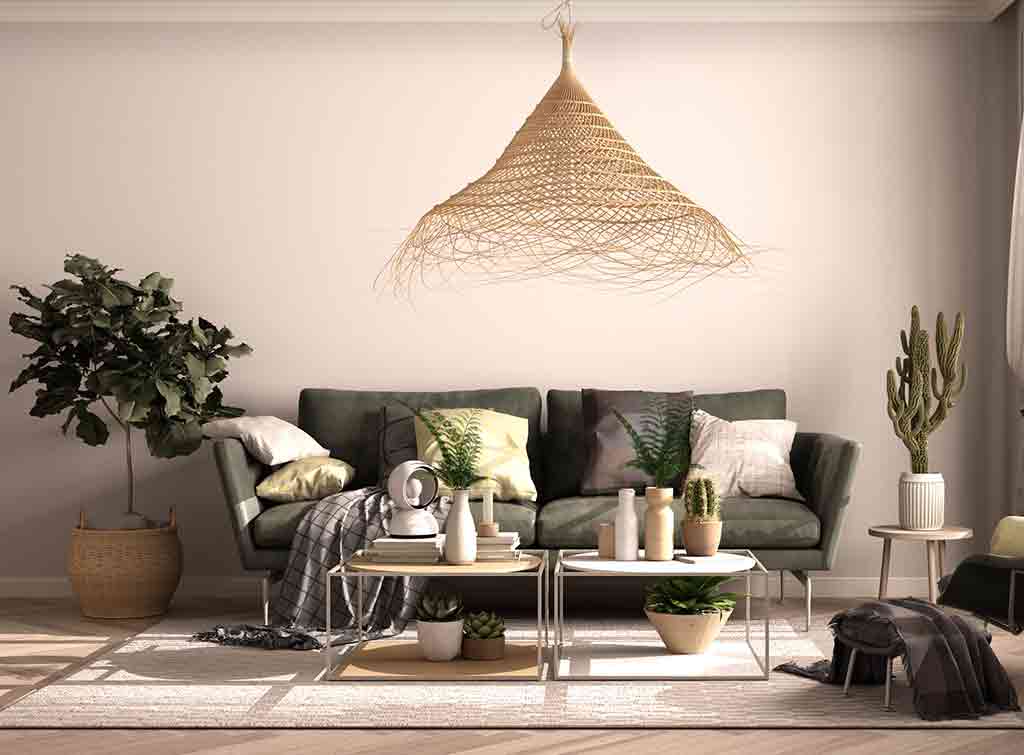 Cosy room ideas
Warm knitwear, throws, cushions and muted tones are an easy way to inject some warmth into your living room. This grey and cream theme is offset by the pink throw to create a homely and welcoming vibe.
Bookshelves are also a great way to inject some warmth into your lounge. We want to snuggle up here on a cold winter's night with a good book and that delicious hot chocolate!
Why not hire one of our professional decorators to help you get the look?
Small living room ideas - cosy and compact
If you're working with a smaller living room, the trick is to create interest without taking up too much space. For example, this gorgeous design injects some contemporary chevron art and a geometric lampshade. The art gently matches the cushions, while the cream furniture and decor help open up the space.
A small area rug works well here too, with a large potted plant and a small centre unit that sits at an angle to the sofa atop it. Finally, a large fluffy throw finishes the look and creates a welcoming picture for your evening downtime.
Cosy lounge ideas
What a gorgeous reading corner! We just want to put on some slippers and sit by this fire with a good book and a glass of whiskey.
This fireplace feature is rustic and regal, with its open wood mantel and stone foundations that house a charming wood burning stove. The decor is neutral, with a high-pile area rug and cream and white painted walls. However, the colour splashes that do exist match the gorgeous tartan accent chair, which is reminiscent of a Scottish retreat in the wild highlands.
Cosy living room design
Grey is very much a top colour trend at the moment. It's a versatile colour that goes with almost any aesthetic. It's also warm and inviting, with the pinker shades a warmer option that instantly injects some tranquility into your living room.
This homeowner has opted for a geometric print cushion alongside neutral counterparts. The warm throw matches both styles, while the wooden armchair tray and large houseplant finish off the look beautifully.
Warm cosy living room ideas
Scandi meets the beach is this gorgeous living room design. The walls are light grey, which offsets the forest green couch and various houseplants beautifully. However, to keep the space light and warm, the rest of the decor is neutral. The various wooden potted plants, the clashing twin tables, and the large printed area rug all work well together, while the featured woven light shade is tied in with a matching planter at the far left.
Finally, a mishmash of green and cream cushions and a warm throw over the footstool of the accent chair give this room definite 'chill out' vibes.
Cosy modern living room ideas
This shabby-chic lounge is an upcycler's dream. A standard grey couch matches a distressed feature wall, while repurposed crates stand in for a coffee table and shelves.
Two-toned organza curtains tie in the neutrality and darker shades of this living room, while a jute rug adds warmth to an otherwise cold white floor. The look is finished with printed cushions and a small table and stool set.
How to create a cosy living room
This homeowner has used their entire square footage to create this warm and muted lounge. The cream and wood tones are warm and cosy, while the yellow lights help set up a relaxing atmosphere.
Wall shelves are a great addition to this tranquil room, while the uniformed lines of the couches, tables and rugs give sense of order, which is perfect after a hectic day of real world chaos.
Small cosy living room ideas
This fun and vibrant open lounge is full of warmth and colour. The blue painted shelves, the deep, thick sofas, and the stripy cushions all tie in together to create a homely and shabby-chic retreat.
Blue is a soothing colour, and dusty, burnished shades like this instantly transport you to a cosy cottage along the English coastline. Paired with dark wood and neutral accessories, we'd happily sit down for a cup-of-tea and a catch-up.
Why not hire one of our professional decorators to help you get the look?
See the tradespeople we've checked and recommend for your job
Tell us what you think
What others think of this article:
Need More Information?
Related posts