Garden sleepers ideas
Upgrade your outdoor space with these brilliant garden sleepers ideas.
Not only are garden sleepers a robust solution for many outdoor features, but their neat, straight edges will also ensure an orderly finish to your garden. Get some inspiration from these garden sleepers ideas and enjoy a graceful outdoor space in no time.
From paths to benches, and steps to borders, garden sleepers weather over time to offer a charming rustic feel that's perfect for country-style spaces. If you'd prefer a more modern look, you could try garden sleepers painted in black or dark grey to create an edgy, contemporary feel. In all cases, it's wise to treat outdoor wood to preserve it.
To get the lowdown on garden landscaping costs, take a look at our comprehensive guide to the average costs of garden landscaping. Then, scroll through these brilliant and stylish garden sleeper ideas for creating your perfect outdoor space.
Like what you see? There's more where this came from. Check out Checkatrade's blog for more tips, ideas, how-tos, and inspiration.
See the tradespeople we've checked and recommend for your job
Stylish Ways To Use Garden Sleepers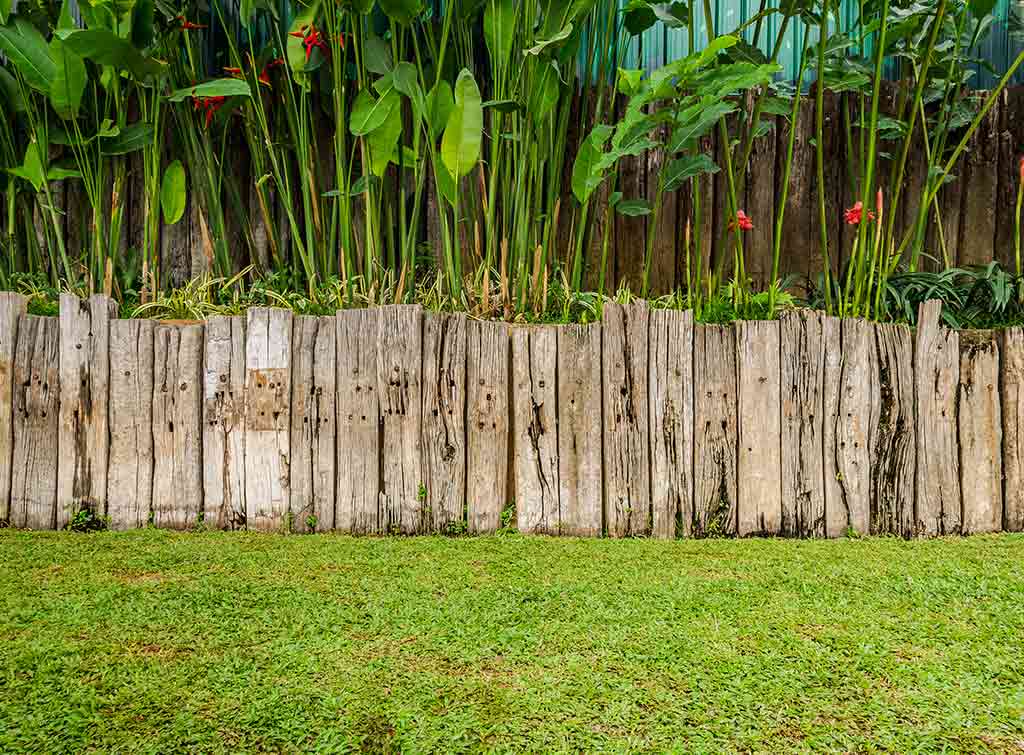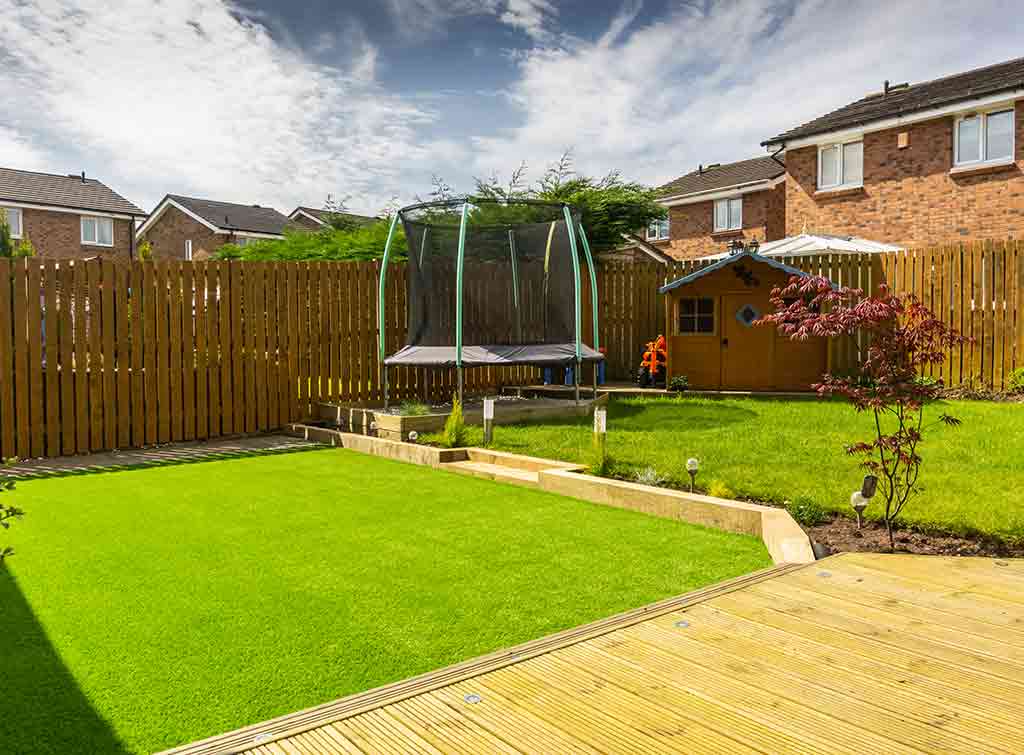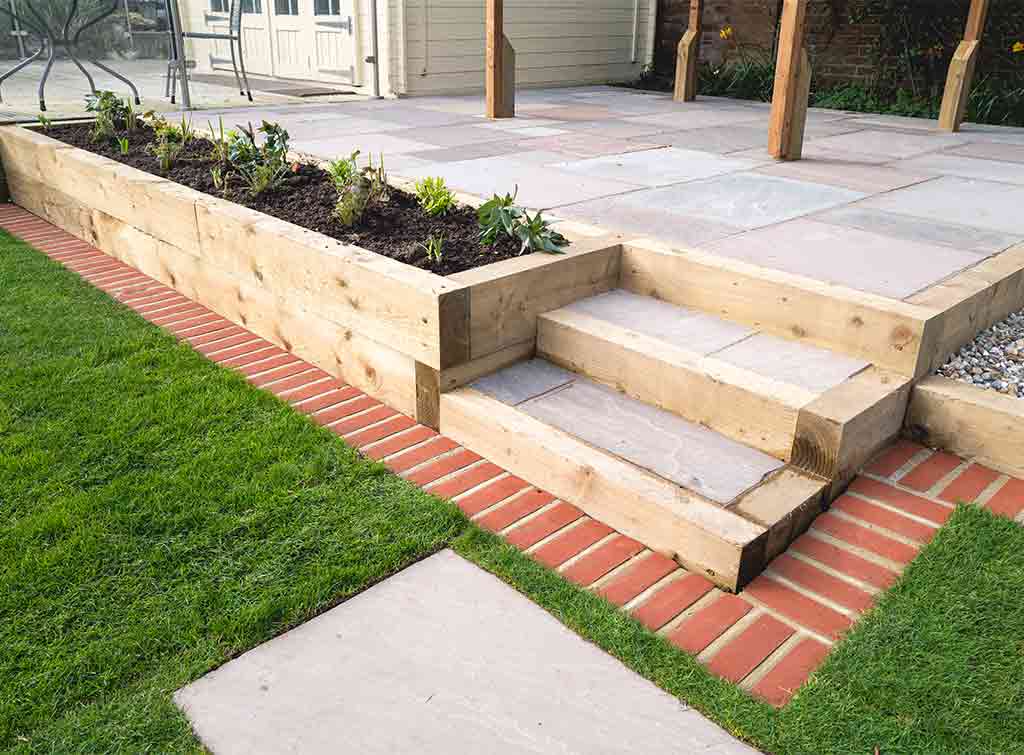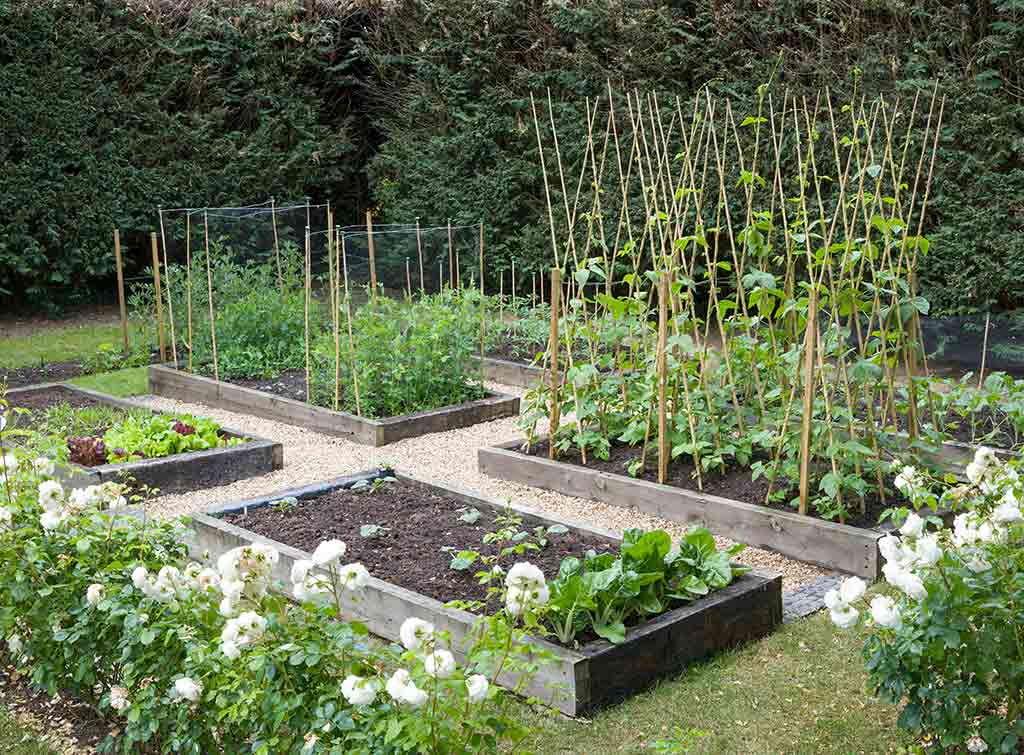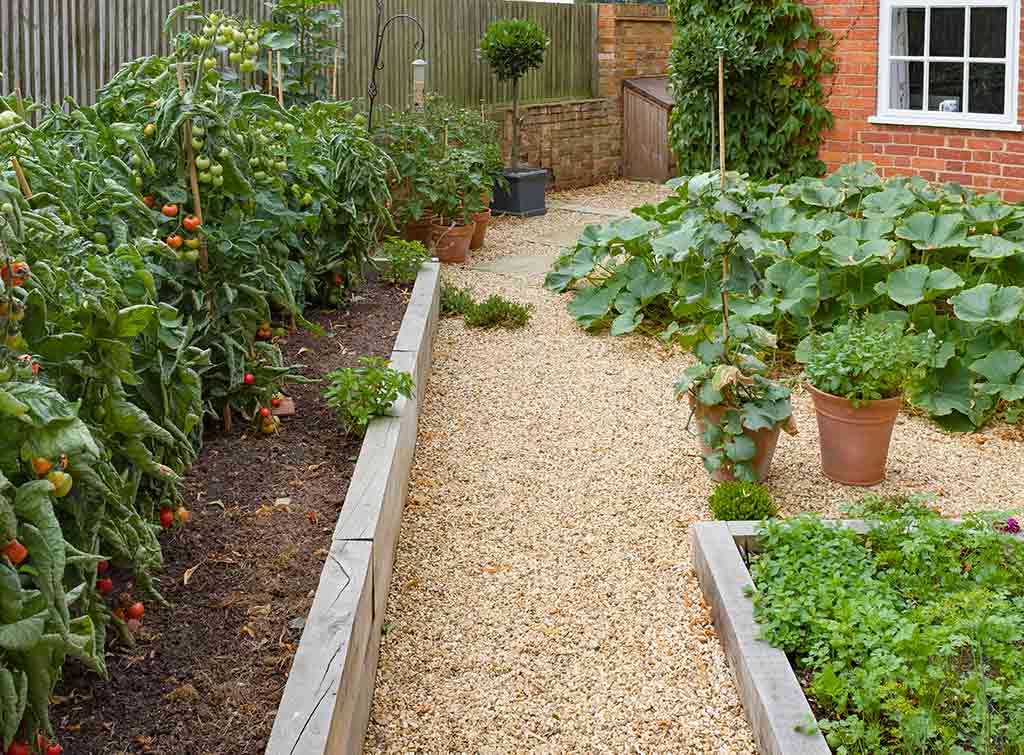 Railway sleepers garden ideas
Need to disguise an ugly backdrop or view in your garden? Or perhaps you simply want to create a quirky focal point? Then try this idea. Create a wall of rustic sleepers that vary in size and enjoy the raw, organic texture they bring to your space.
Contrast the rough texture of the sleepers with some exotic, glossy leafed plants and you'll have a unique and eye-catching feature that will distract from any eyesore.
Hire a local landscaper who can build a sleeper wall for you.
Ideas for using railway sleepers in the garden
Stuck on how to bring interest to your boring back garden? Consider adding smart railway sleepers for a quirky twist on flower beds or borders.
Single sleepers set low into the ground can help neatly define different levels or zones in the lawned part of your garden, such as play areas and sunny seating spots.
Railway sleeper patio ideas
For modern alfresco dining area, frame your patio with a sleek sleeper border for tidy and graceful finish. Then you can extend the sleepers onto the steps and surrounding planters for a cohesive feel.
Create a smart planter beside your outdoor dining area, and add scented plants or herbs that you can easily snip and sprinkle over your delicious dishes.
Sleeper planter ideas
Thick, sturdy sleepers are fantastic for creating orderly and robust vegetable plots.
Simply create a frame the size of your choice, fill with good-quality compost and get planting. Ensure to space your veggie plots out so you have plenty of space to walk and manoeuvre a wheelbarrow between them.
Sleeper step ideas
Wide, chunky sleepers are ideal for garden steps as they offer a softer alternative to hard stone. What's more, they will weather gracefully over time and add a charming silvery tone to your outdoor area.
As wood can become slippery when wet, team your sleeper steps with a gravel or grass tread for extra grip.
Sleeper raised bed ideas
If you're planning on doing a lot of regular gardening, such as growing vegetables or maintaining healthy flowers, it's worth building sleeper beds up to a height that's comfortable for digging and pruning.
When the raised sleeper beds aren't being used for plants, they can be turned into bench seating by simply adding planks of wood and outdoor cushions across the top of them.
Seek advice from our  professional landscapers on how best to use garden sleepers in your outdoor space.
See the tradespeople we've checked and recommend for your job
Tell us what you think
What others think of this article:
Need More Information?
Related posts