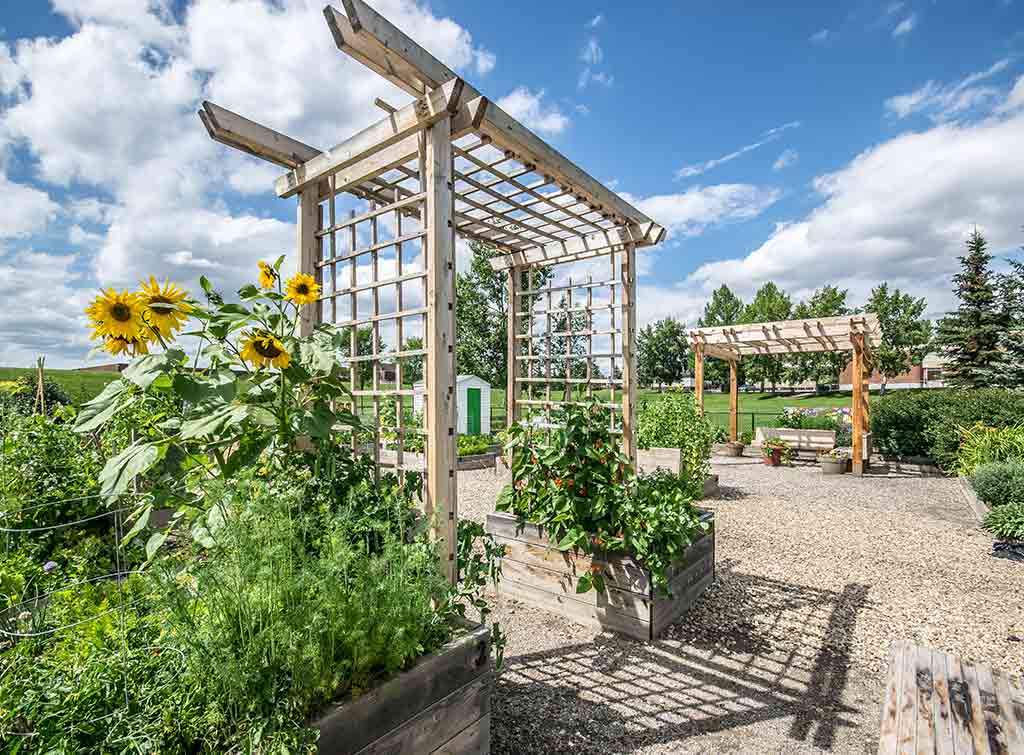 Quaint and charming, the word 'trellis' conjures up pictures of beautiful cottages and cosy gardens. To get your own garden wonderland, there are a huge range of different trellis materials and styles to choose from. Investing a little time in finding your perfect trellis is well worth the effort and our garden trellis ideas will help you along the way.
While trellises are usually visually appealing, they have important practical uses too. Supporting growing plants and creating a screen for privacy, these structures will also enhance the aesthetics in any garden.
So, whether you are unsure about installing a trellis, or you have made up your mind, stick with us for a range of fantastic garden trellis ideas.
Garden trellis material ideas
Garden trellises come in a range of materials and choosing the right one for you will depend on the design style of your current garden.
Choose wood or bamboo for a more natural finish.
PVC is an affordable option that if done well can look great.
Metal trellises are more suited to a modern or industrial garden theme and can be bent into any shape.
If you are considering transforming not just your trellis but your whole garden, and are looking for helpful tips and costs, please see our garden landscaping cost guide.
Rustic garden trellis ideas
Traditional and natural gardens will be well suited to a rustic trellis rather than a modern trellis. Below we have listed a range of rustic garden trellis ideas to help you make the most of your lovely garden:
T-post trellises are a great way to support plants while still complementing the rustic theme.
Consider upgrading a boring wood fence with a rustic, clematis trellis.
Use saplings to create a rustic trellis. You simply need to bend the saplings into a hoop shape and pin them down with heavy rocks.
See the tradespeople we've checked and recommend for your job
Vegetable garden trellis ideas
A vegetable garden that has been carefully thought out and planned can have an excellent effect in any garden. This is not to mention the monetary and health benefits of growing and eating your own fruit and vegetables.
If you are unsure how to use a trellis in your outside space, consider the following vegetable garden trellis ideas:
Pallets can be used as a cucumber trellis to protect these vulnerable fruits from bugs and bacteria.
Look into using cattle panels as a unique trellis for use in your vegetable garden.
If your vegetable garden is on the small size, a pea trellis is perfect due to its compact nature.
Cottage garden trellis ideas
A quintessential cottage goes hand in hand with ornate trellises and beautiful plants. You can greatly enhance the outer appearance of your home with our cottage garden trellis ideas.
Choose an intricate, pretty trellis and build it next to your cottage wall. This will allow delicate flowers to climb your home with fantastic visual effects.
If you are looking for ways to make your traditional cottage stand out, why not highlight it with a wire wall trellis. You can then encourage vines to snake their way up the sides of your home, creating a natural effect.
If a trellis isn't quite what you are looking for, why not consider a pergola? Placed in any garden a pergola can really bring the wow factor to your home and works well in a cottage setting. This is especially true if you incorporate plants in your pergola design.
Along with adding a trellis you may also enjoy our guide on the cost to install fence panels.
Garden trellis ideas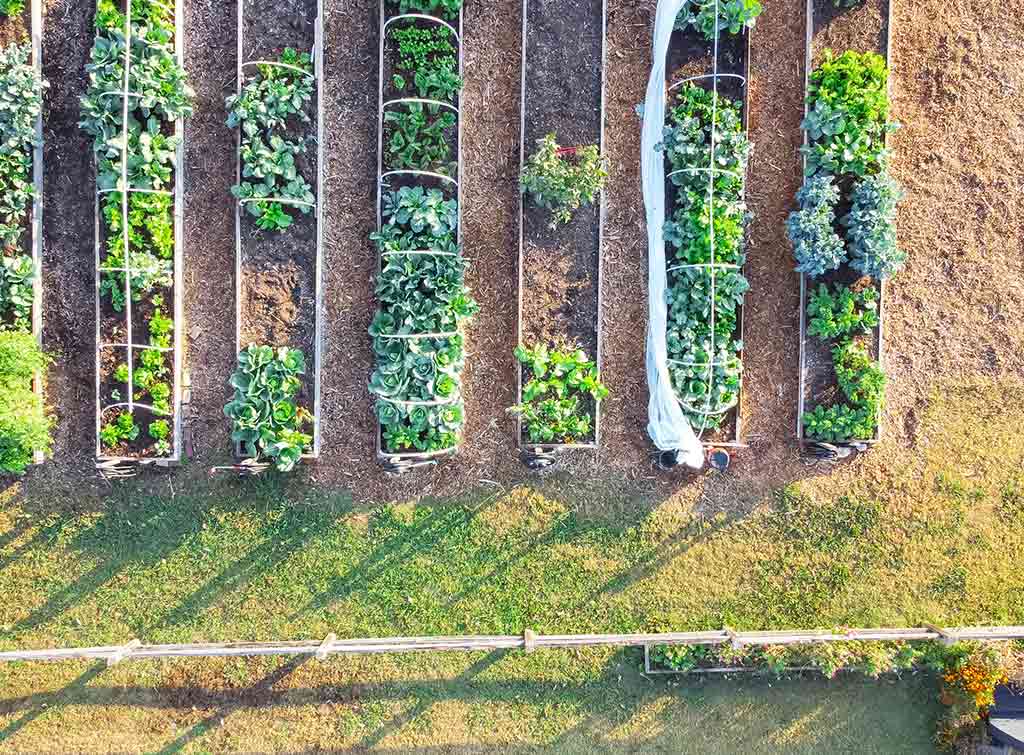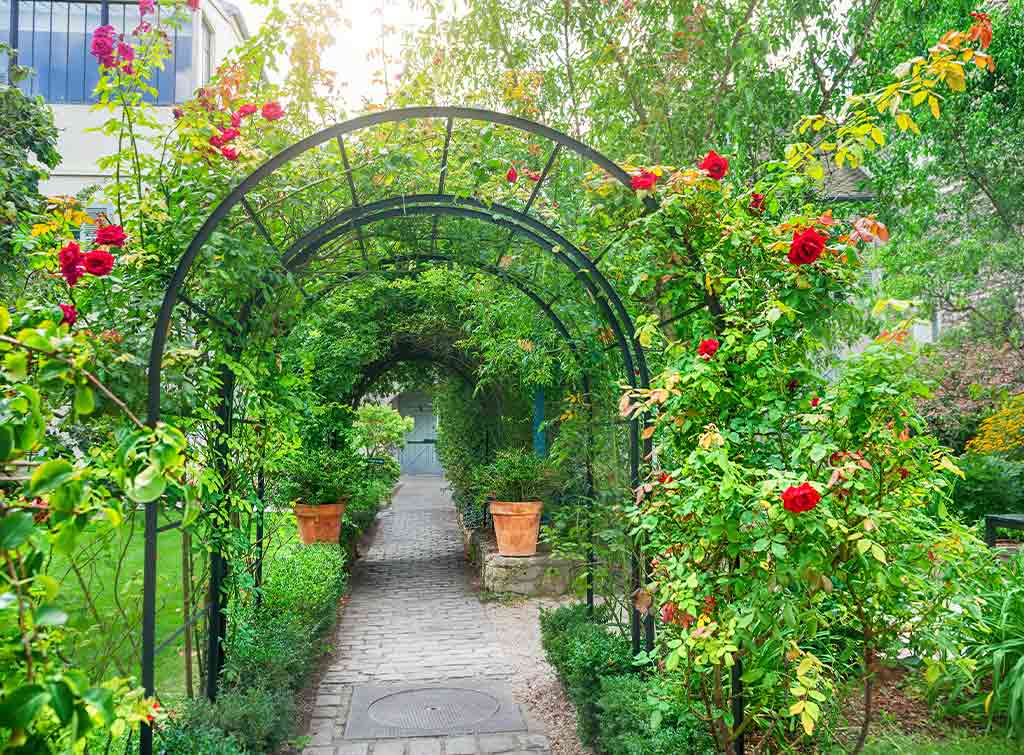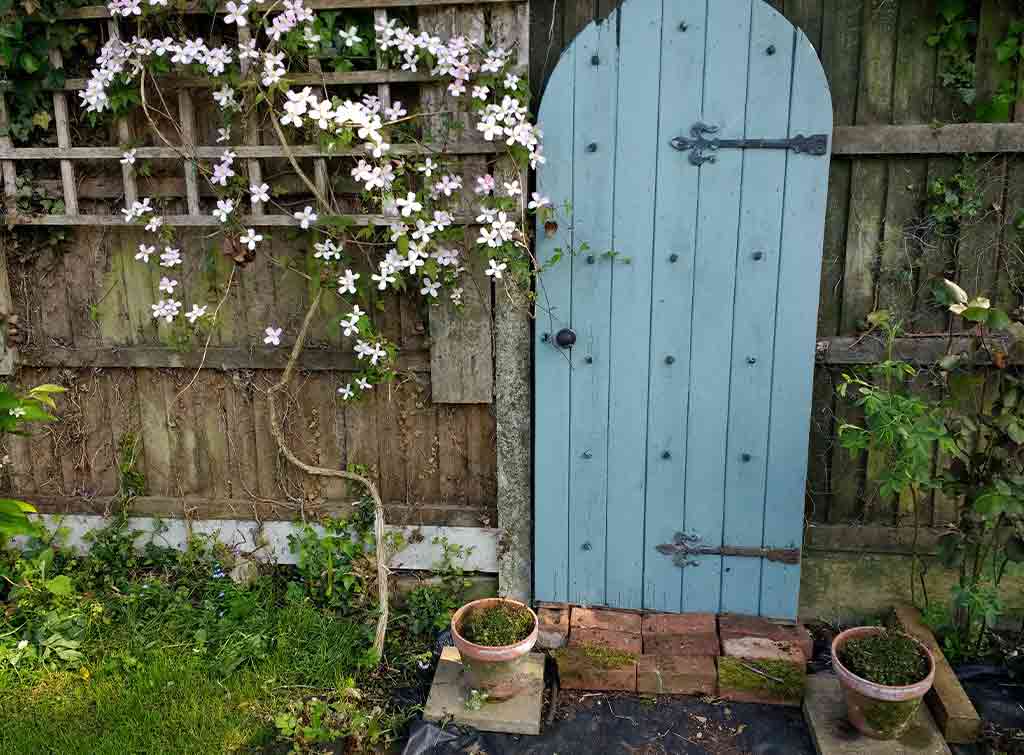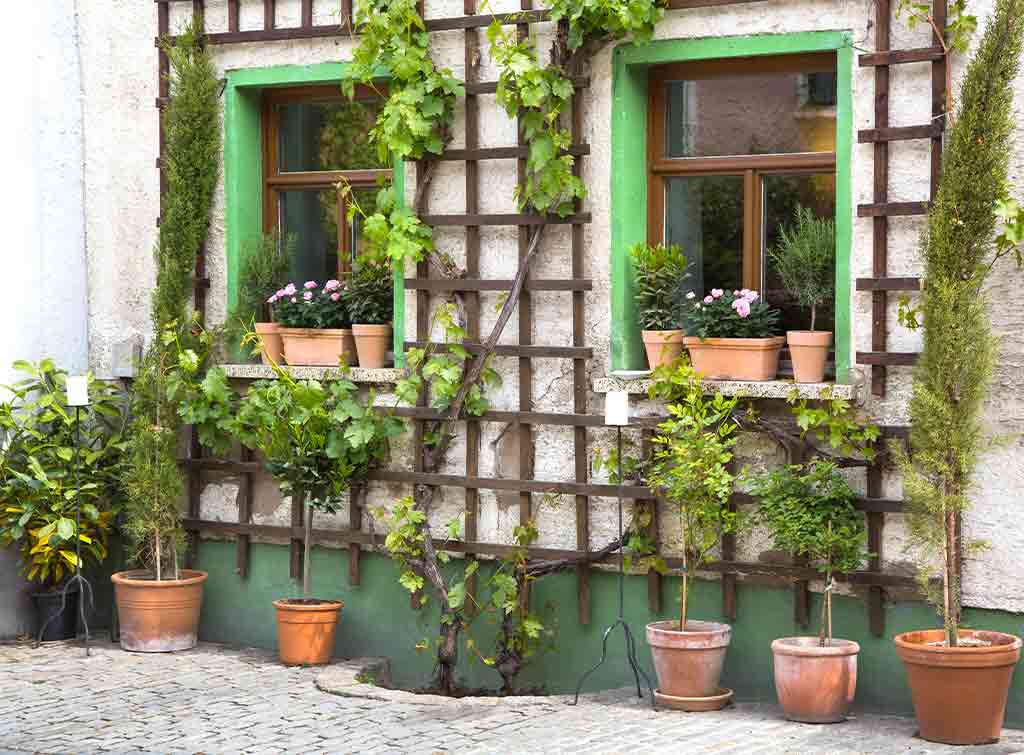 PVC garden trellis ideas
This excellent PVC garden trellis idea allows plants to grow in a safe, protected environment. PVC has been used to support the vegetables while saving space by keeping them in compact rows.
It is easy to walk between these plants to check on their progress as well as water and treat them due to their neat layout.
Metal garden trellis ideas
A fantastic metal garden trellis idea is to create an arch over a well-used path. The metal trellis' here have been designed to add a stunning entrance to a home or garden. Plus, with beautiful roses encouraged to grow over the arch, this garden feels almost magical. The plants have also been used to create privacy and shade.
Trellis for vegetable garden
One of the most essential functions of a trellis is to protect plants from birds and animals. In this garden, they have used a simplistic trellis to stop birds from landing on the growing vegetables.
This trellis is also open and doesn't obstruct views throughout the garden. Using wood can work with the natural feel of a trellis and highlight important areas of any garden.
Complement your garden with a rustic trellis
With any rustic themed garden, it is important to use natural materials like wood or bamboo. In this vintage garden, a wooden trellis has been added to the plain fence in order to upgrade its appearance. The tiny white and pink flowers add an extra dimension of beauty.
Furthermore, the door has been painted a stunning light blue, brightening up the whole garden.
Perfect trellis to highlight the natural beauty of a cottage garden
Cottages are a very British style of home, and what's more traditional than a good old fashioned trellis? The cottage pictured here has been carefully upgraded with the addition of a wooden trellis. With picturesque green vines and plants designed to welcome guests and visitors.
Flashes of green have also been incorporated into the design of the cottage, further adding to the natural finish.
See the tradespeople we've checked and recommend for your job
Tell us what you think
What others think of this article:
Need More Information?
Related posts