Ground source heat pumps: Which type?
Domestic heating has been identified as a key area that needs addressing as the UK strives for 'net zero' emissions by 2050. Renewable heating systems have a very important role to play in decarbonising homes, and ground source heat pumps (GSHPs) in particular are emerging as a promising solution. It's vital that heating professionals are…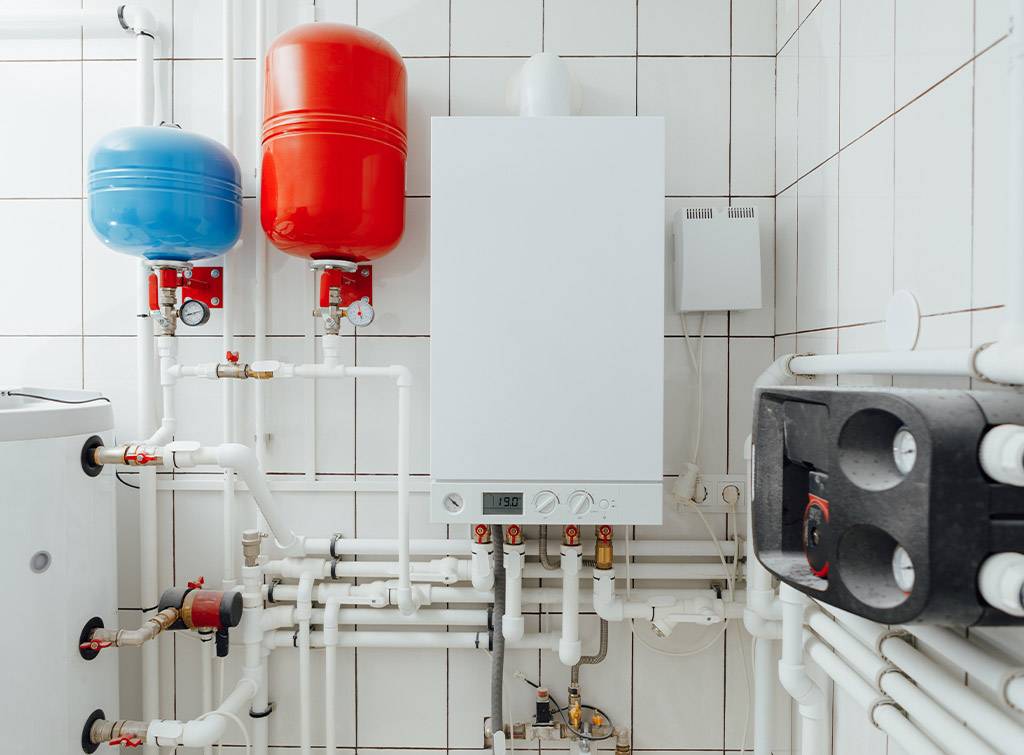 Domestic heating has been identified as a key area that needs addressing as the UK strives for 'net zero' emissions by 2050. Renewable heating systems have a very important role to play in decarbonising homes, and ground source heat pumps (GSHPs) in particular are emerging as a promising solution.
It's vital that heating professionals are fully up to date with technology if they are going to capitalise on the changing market and secure work further down the line. Read on as this guide takes you through everything you need to know about GSHPs, from types through to cost, so you can stay ahead of the curve.
If you only have a few minutes to spare, head down to the FAQs section at the bottom of this page for some quick answers.
Which ground source heat pump is the best?
The best type of GSHP will very much depend on the installation. That's why it's important to know the ins and outs of each so you can make an informed decision when looking to install a GHSP system.
GSHPs all work in a similar way, using the same mechanism to extract heat from the ground via a heat exchanger. It's the configuration of the exchanger where these systems tend to differ.
Open-loop heat pump
An open-loop system extracts heat from groundwater which passes through a heat pump. Open loop heat pumps collect water from ponds, lakes or rivers via a large diameter pipe and then expel the water through a separate pipe back to the open water. They can also collect water from underground and expel the water through a separate well back to the aquifer. These systems have the advantage of accessing a constant temperature, but the drawback here is it won't be able to store heat in the ground between seasons.
Closed-loop heat pump
A closed-loop system instead draws the heat from the ground itself and uses a continuous loop of piping connected to the indoor heat pump. This means it can add heat to the ground and use it as a thermal store. With a closed-loop GSHP, there are several sub-types to choose from.
Horizontal closed-loop systems are laid in trenches. These circulate water and some antifreeze in narrow diameter piping buried in the trenches, usually between one to two meters deep to exchange heat with the adjacent ground.
Vertical closed-loop GSHPs use piping inserted into vertical boreholes up to 200 metres deep to exchange heat with the ground. These boreholes are more expensive but are a useful alternative when there isn't much outside space available.
Closed-loop systems for ponds are another option. They use piping submerged in open water to exchange heat with the surrounding water and are beneficial when the water quality is too poor to use an open-loop GSHP.
Direct exchange heat pump
A direct exchange (DX) system is unique in that it circulates refrigerant (heat transfer fluid) through highly conductive copper tubing as well as in the heat pump itself. These copper loops are inserted into boreholes between 15-30 metres deep and rely on the refrigerant to absorb heat.
How are GHSPs installed?
The heat pump unit itself will simply be sited inside the property to receive the heated water from the pipes. However, the pipework for the loops can be more complicated to install. For horizontal loops, the pipes can either be straight or coiled and this will purely depend on practicality in each case. Regardless, the pipework will ideally be 1.2 metres below ground with enough spacing between them to collect the right amount of heat.
Vertical or borehole piping will be anywhere from 70-120 metres deep depending on the ground and the size of the heat pump. This will also influence how many boreholes are needed.
Skilled tradespeople get your business started
Join Checkatrade today
What size ground source heat pump do I need?
A GSHP will need to be big enough to heat the property, but no more otherwise this will impact efficiency. As a general rule, the bigger the property the bigger the heat pump required. For instance, a 100-square-metre house might need a 4-5kW GSHP, while a 200-square-metre property will probably need double at around 8-10kW.
That said, you'll have to take into account heat loss and the age of the property to specify the system accurately. To ensure precise heat loss calculations, a few things will need to be kept in mind:
Insulation and building fabrics
Size of radiators and/or underfloor heating
Number of rooms
Types of rooms and their uses
Desired indoor temperature
Seasonal temperature fluctuations
The design of the underfloor heating system and/or radiators might also need to be considered.
The amount of outside space available will also need to be considered as part of sizing a GSHP. A horizontal loop system needs quite a large amount of garden space to be installed. An average family household would need around 600 metres of loops laid into the ground. If the home lacks outside space, a vertical borehole installation is probably the better option as it takes up less room.
Ground source heat pump cost
A standard GSHP system costs anywhere between £2,000-£15,000 depending on the size and other factors. The quality of the heat pump equipment can greatly increase the cost of materials. Not to mention the ground loop and heating systems (such as underfloor heating and radiators), as well as other materials can really hike up the cost of a GSHP installation. Bigger properties will need larger heat pumps, possibly more than one unit, alongside a more complex hydraulic design. Here's a rough breakdown of costs for reference:
For a two-bedroom house, the heat pump plus installation is likely to cost around £16,000
For a four-bedroom property, the price can rise to £21,000
A GSHP system for a six-bedroom home will cost in the region of £32,000
The cost of the groundwork for installing loops should also be kept in mind. Horizontal systems are usually cheaper to lay, while vertical installations can cost far more.
FAQs
Is planning permission required for installing a GSHP?
GSHP systems are out of sight underground and make less noise than a traditional boiler, so they usually don't need any planning permission.
Can GSHPs be installed in older homes?
They can be installed in older properties but homeowners should make sure they have good insulation. Otherwise, the amount of heat loss will make the GSHP more expensive to install and run as a larger system will be required.