Using a budget planner for your business.
Many tradespeople will dream of the day that they can spread their wings and branch off as a self-employed professional, running their own business. For those who are new to the world of being self-employed, setting up on your own might appear to be daunting. There are so many things to consider, and one thing…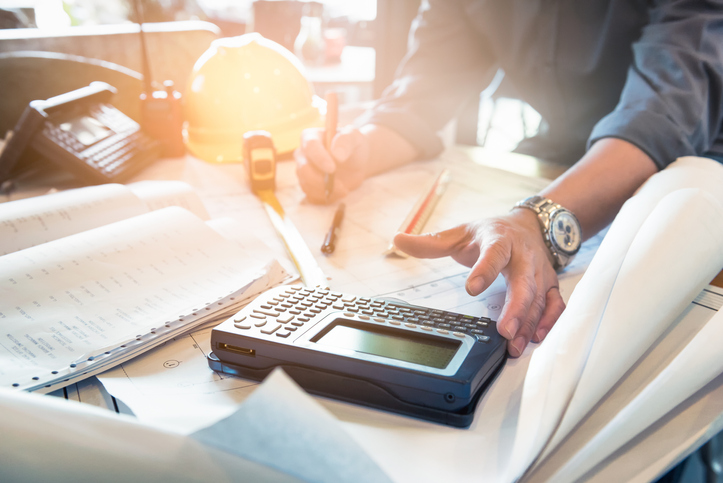 Many tradespeople will dream of the day that they can spread their wings and branch off as a self-employed professional, running their own business. For those who are new to the world of being self-employed, setting up on your own might appear to be daunting. There are so many things to consider, and one thing which seems to cause chaos across the board is budgeting.
Why is a budget planner important for a business?
For businesses of all sizes and ages, having a well-managed budget planner is absolutely essential to keep yourself afloat. You must know how much is coming into the business, where your expenses are and plan ahead for those dry spells which can happen to us all. Knowing how to budget is vital. This is where we come in.
Expect the unexpected when budget planning
Not only must you keep on top of your finances to manage the day to day activities of your business, but you should also budget plan in a way which allows you to expect the unexpected. What if your machinery were to break down, or you were to find yourself experiencing a much lower quantity of work due to seasonality or other issues? Will you have the funds to keep your head above the water, or will your business be unprepared and sink like so many others? Being well prepared and understanding how to budget is the key to tackling any of the challenges you will face.
How to manage a budget in business?
Although for the most part, everybody understands on some level that budgeting for business is essential, actually knowing how to budget and how to put your plan into place is often something which can feel overwhelming. With the right knowledge and guidance, managing a small business budget doesn't have to be too stressful.
We have put together the guide below to assist any trader in understanding how to manage and utilise a budget planner in business.
Budget planning for start-up businesses
It's essential to keep a paper trail to know where your money is going. Many new companies struggle because they underestimate how much it costs to become operational and have no idea how long it will take to get there. Setting up a business is an investment, no matter what trade you are in. Whether you need to purchase tools and equipment, vehicles or training or are just factoring in those monthly costs such as insurance, and they are all costly. It's unrealistic to expect to be at full capacity right away and so having the funds to get things up and running is vital. It's crucial, therefore that you not only know what your budget is and how much you have available to spend but also consider how long it will take you to become operational. Knowing how to budget is vital.
Putting together a budget spreadsheet
Spreadsheets. You either love them or hate them, but the fact is that they're an essential part of organising any business budget. If you're unsure of how to put a budget spreadsheet together, this might appear to be quite a daunting task. The good news is that this is far from the case. In fact, with the help of some excellent budget planning templates creating your budget spreadsheet can be simple.
One great example of a business budget template and expenses spreadsheet can be found here. This handy template created by the team of experts at Crunch offers you all of the details you need to calculate your expenses by month, to understand where your money is going.
Consisting of a month by month breakdown, this will make tracking your outgoings simple. Whether you're paying suppliers or are accounting for any parking and other expenses, you can keep things in one place with this excellent budget template.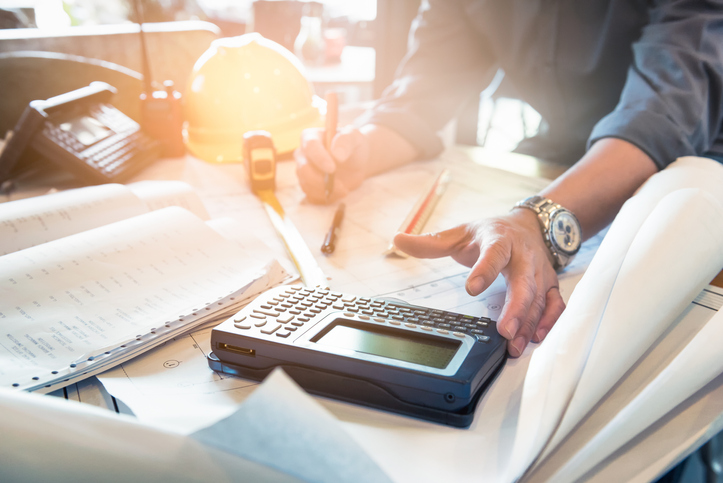 8 top tips for budget planning
Know your business inside out
It's so vital that you understand the business you are running and the specific risks involved. What could go wrong can vary hugely from one organisation to the next. Knowing the situations, you find yourself in can make future budget planning go more smoothly.
Have a clear plan
Having a clear plan set in place is a common oversight many business owners make when calculating their budgets for the year. Know what you need to spend money on and why.
Be realistic
There are certain things we must spend money on and others which aren't necessities. Although we want to make sure we are turning a profit and not overspending, it's equally as important not to cut corners. Don't invest in inadequate equipment or choose the cheaper insurance category if, when push comes to shove, it's going to let you down.
Consider what's necessary
Although we don't want to be cutting corners, overspending can be just as dangerous. When calculating your budget, make sure to cover any necessities before thinking of any 'luxuries'. Having the right tools for the job is essential, whereas having the latest coffee machine in the breakroom is not.
Be flexible
Your budget doesn't have to be rigid, in fact, quite the opposite. You should be looking to review your budget throughout the year to check that everything is still relevant and up to date.
Be a savvy marketer
Spending money on marketing can quickly become expensive. Find out what your ideal customer is using to find a local trader. It might be that spending money on print advertisements doesn't prove viable in your field, or that a sleek and simple website will suffice to get you going. Is your target audience looking at websites such as Checkatrade to find a reputable local trader? Why not look at how we can help you to bring in more business.
Get more customers with Checkatrade
Join Now!
Look for useful tools
Don't feel like you're alone. There are thousands of business owners in the same boat, but there is also plenty of guidance out there. Find useful resources such as spreadsheet templates, cost calculators and other helpful guides to help you through.
Don't be afraid to seek help
It may be that you have reached a point where employing somebody to look after your bookkeeping, or investing in a third party budget planner to look after things for you, will be the most efficient option. Don't be afraid to reach out and seek help in this scenario, as the likelihood is that the cost of having somebody take over will pay off in the long run.
Looking for more help?
If you require any more advice, take a look around our member's area or speak to a member of our team to find out more information.