How to start a trade business in the UK: Everything you need to know
Every budding trade-entrepreneur wonders how to start up a trade business. And then they usually go ahead and start one! To give you a head start on what's involved, check out this guide to start building your new business.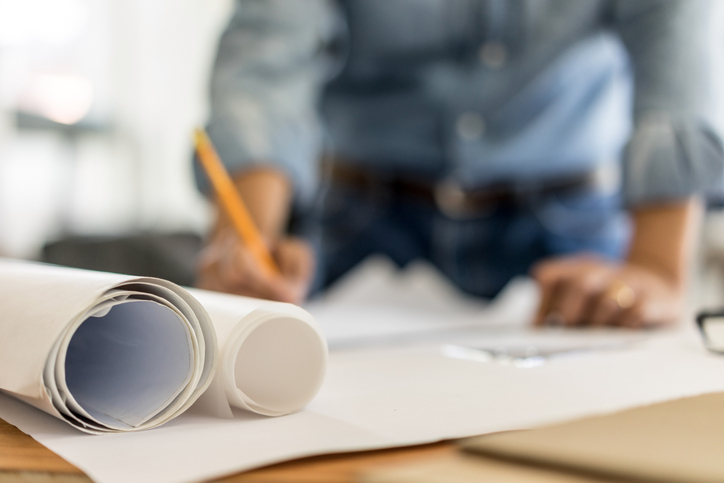 Don't have time to read this now?
You could learn to get your business started with the help of our 'Become the Boss' series.
You'll get 7 emails in total (and a cheeky bonus email if you get through all of them) featuring actionable tips. All of which come from fellow tradespeople who were once in your position.
Once complete, you'll earn yourself a free business strategy call, and at the end of it all, you'll be sat there as the Founder of your new trade business.
To get trade business insider secrets sent to your pocket, put your email address in the form below so we can help you to get started.
But if you do have time to read, here's all the information you need!
Back your start-up with qualifications
As a tradesperson, be it in carpentry, construction, mechanical or electrical, your skills are in high demand among homeowners.
That said, when people search for tradespeople, they want to see evidence that the person they choose for the job has the required skills and can be trusted.
How to show experience and build trust in your new business
Take courses, get qualifications, show them off
Many courses offer reasonably priced and straightforward ways to gain certification in your field, e.g. through NVQ's.
Top tip: The right qualifications validate your work rates, which is important for start-up businesses. People are happy to pay for experience and proven quality.
Learn something new and in-demand, like eco home improvements
Just about everyone is going green, and we're a big supporter of this. This is why we've partnered up with a training provider that offers NVQ training courses for tradespeople.
For your new business, upskilling yourself in the latest green and eco jobs is a great way to get more work.
Find out more here:
Get experience and build your portfolio
While you're studying, think about building a portfolio of work to showcase your abilities. Photographic evidence is enough to convince potential customers that you're the real deal.
Be sure to take high quality before and after photographs.
Get real reviews from homeowners
Ask for reviews or testimonials from people you've worked with before. Explore our latest articles on how to shoot great video from your phone and the best techniques for snapping professional-looking images.
With so many options for where to get customers to leave their reviews, the best place to get them to do it is right here at Checkatrade. We're built for tradespeople and homeowners – it's often the first place homeowners in the UK look for trusted tradespeople.
Don't believe us? Well, did you know that 8/10 homeowners prefer to choose a tradesperson on Checkatrade over one that isn't?*
Start growing your trades business
Get found and be seen as a trusted Checkatrade tradesperson
Join Checkatrade now
At the beginning, work hard but not excessively
When we start a new business, we pour our heart and soul into guaranteeing its success. Although working hard and to a high standard is absolutely the right thing to do, while your business is new and gaining traction, you need to avoid the dreaded 'burnout.'
Your time is money, and if you've pushed yourself too hard, your exhaustion will lead to mistakes, injuries and poor workmanship. This has a knock-on effect that no start-up should endure. When quality suffers, so do your sales.
So, plan your hours thoughtfully to ensure maximum productivity and well-deserved downtime in equal measure.
Consider your location
A sad reality of new start-ups is the competition vs. demand conundrum. Working out where to live can be the difference between thriving and surviving.
Of course, this doesn't mean you have to uproot your life and live in a part of the UK you'd rather not. It just means you need to keep in mind where the work is and what the competition looks like.
For example, certain parts of the country are crying out for tradespeople, while other areas have more than enough to choose from.
Top tip: Relocating your start-up whilst you're first establishing yourself can help build a full portfolio of work. You also have the opportunity to move elsewhere once your business is established.
Protect yourself with insurance
Insuring your company is an attractive option for both potential clients and your own peace of mind. Public Liability Insurance is a good idea for every tradesman starting their own business.
Not only does it protect you from financial loss, damages or injuries, but it also covers any legal expenses should the unfortunate happen and you end up in court or find yourself out of work due to new competition.
Your customers prefer professionals with insurance. It shows them that the tradesperson they're working with takes their role, work and business seriously.
As a Checkatrade member, we require you have Public Liability Insurance, so it's an important investment if you want to join Checkatrade. Our trader checks are shown here.
But to help you out, once you are a member, you can get exclusive insurance deals with our partner.
An apprentice helps you grow
As your new start-up grows, so will the demand for your services. One way to keep up with all the new requests is to hire an apprentice.
They can help you tackle tasks at a faster rate or complete jobs previously outside your capacity. They'll also benefit from your guidance and support.
Passing on your expertise grows both your business and the prospects of those you take under your wing.
Establish a marketing strategy
This is tough. For a busy business owner having the time to market too is almost impossible. But the world of digital marketing is where businesses thrive these days, especially start-ups.
Although word of mouth is one way to get your name out there, when the competition is high, investing in a strong marketing strategy will set you apart from the crowd.
LinkedIn is great for business to business marketing, while Instagram or Facebook is perfect for showcasing your company and what you stand for. Adding photos and videos of your work helps validate the quality of your workmanship, as well as giving potential customers valuable insight into your skills and trade.
We have huge marketing budgets here at Checkatrade. And that budget is spent on making sure homeowners find you and your business when they need what you offer as a service.
By investing in a Checkatrade membership, you are investing in your digital marketing!
Start growing your trades business
Get found and be seen as a trusted Checkatrade tradesperson
Join Checkatrade now
Join Checkatrade – we've got many of your customers using our website
If you haven't already, join the UK's biggest online, trusted tradesperson review site. Getting your business listed on Checkatrade gives you in front of millions of potential customers looking for reliable tradespeople.
These millions of homeowners searching for tradespeople may not know your business, but they know us, and soon they'll know you too!
Build your online Checkatrade profile, show off your great work, start building up reviews, and make a start on growing your start-up trades business online.
The only catch to joining us is you'll need to pass our checks first. We do this to make sure that you are the real deal and can really do what you say you can do. Here's what you'll need for the checks.
* Research conducted by Deep Blue Thinking in October 2021.