How much do fencing contractors earn?
Keen to become a fencing contractor? Already a fencing pro and looking to go self-employed? No matter whether you're a newbie or a business owner, here's all you need to know about fencing contractor earnings.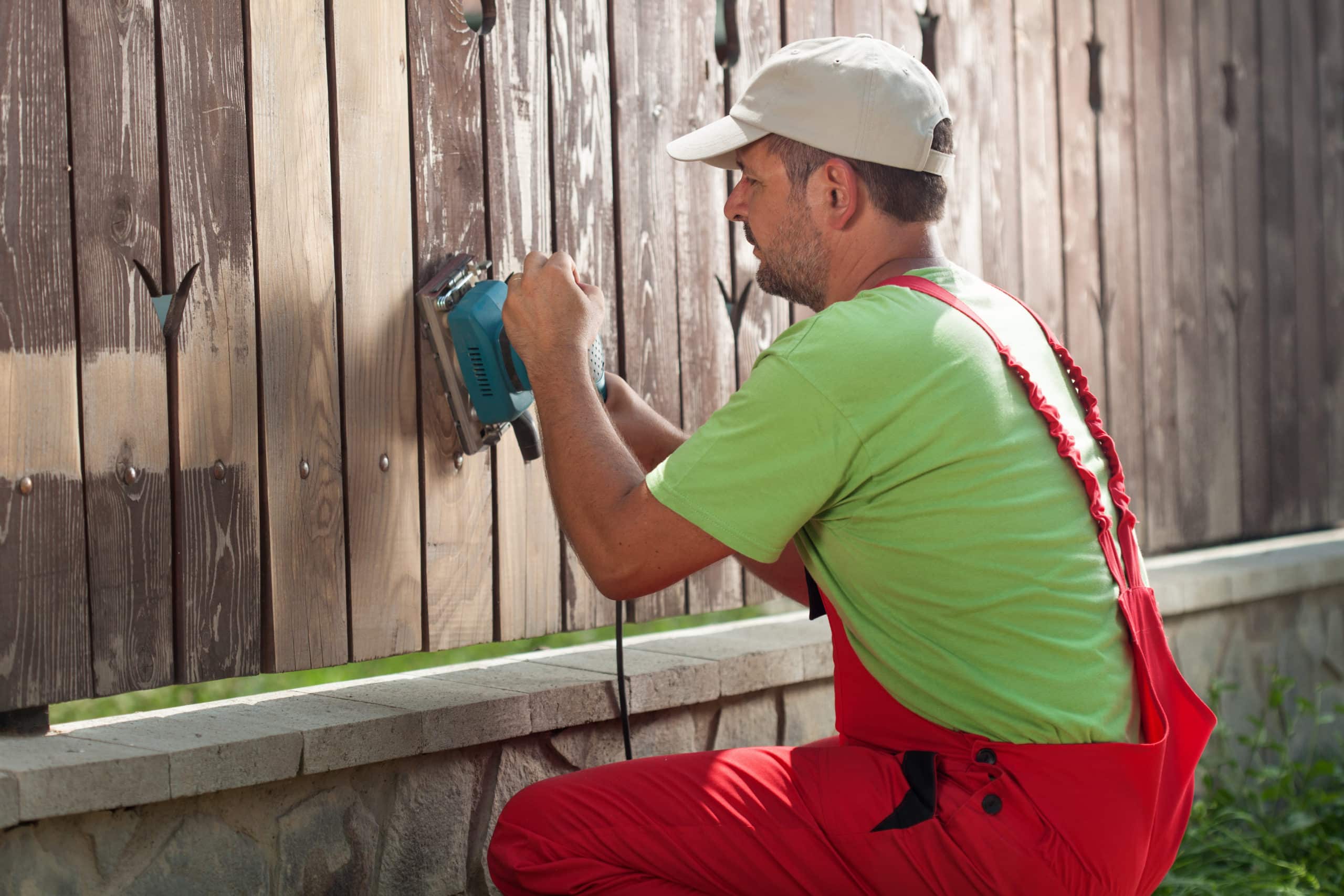 Just about everyone who has a garden has a garden fence. So, it's no surprise that as a fencing contractor, your skills will always be in demand – whether that's putting up brand new fences or fixing ones that have been damaged (let's face it, that's always a possibility in the wet and windy UK!).
Not only do fencing contractors benefit from being out and about, working in the great outdoors. But as a self-employed fencing contractor, you'll also be able to choose your own rates and business hours. If you've ever wondered how much do fencing contractors earn, we've got the lowdown.
How much do fencers make in the UK?
Whether you're a fencing newbie wanting to climb up the ranks or a business owner looking to expand your team, it's useful to know the average fencing installer salary. That way, you can make sure you're on the right path.
In the UK, fencing contractors can earn anything from £11,062.80 to £53,543.95, depending on their level of experience and employment status. Here's the full breakdown.
Level
Per hour
Per day
Per year
Estimated business costs*
Approximate take home pay
Apprentice
£6.30
£50.40
£11,062.80
£0.00
£10,714.94
Newly qualified
£10.20
£81.60
£17,911.20
£0.00
£15,673.30
Employed
£13.50
£108.00
£28,080.00
£0.00
£22,588.08
Sole trader
£30.00
£240.00
£44,251.20
-£5,531.40
£28,321.79*
Business owner (Ltd company)
£36.30
£290.40
£53,543.95
-£9,370.19
£35,502.52*
*includes estimated business expenses such as vehicle, fuel, tools and insurance. You should always consult an accountant.
How much do fencing contractors earn per hour?
As an employed fencing contractor, you can expect to earn from £10.20 an hour (if you're newly qualified) to £13.50 (if you're more experienced).
However, self-employed fencing contractors have the potential to earn a lot more (as well as having the added benefit of being able to determine their own rates, service area and hours of work).
How much could a self-employed fencing installer earn?
Exactly how much you could earn as a self-employed fencing installer will depend on a number of factors. These include:
Your location
How many jobs you win
How much you charge
That said, sole traders in the fencing industry have the potential to earn around £44,251.20 per year. Meanwhile, business owners could make even more, with an average yearly income of around £53,543.95.
Boost your revenue with Checkatrade
Win more work with the #1 trade directory
Get started
Just bear in mind that being self-employed comes with a number of expenses, such as tools, a vehicle and insurance. In fact, expenses tend to be highest for business owners who run limited companies, particularly those with employees.
You'll need to factor these in when looking at how much your take-home pay will be.
Set your hours and pay by starting your own fencing business
If you're drawn to the idea of setting your own rates and choosing your hours of work, starting a fencing business could be just your cup of tea.
That way, not only do you get the freedom to be your own boss, but you'll also have the highest earning potential.
If this sounds tempting, you'll need to start by defining your USP (what makes you stand out from the crowd?). You'll also need to consider exactly what services you'll offer (more on that in a moment).
For step-by-step guidance and support, make sure to sign up to our 'Become the Boss' series.
Designed to help you get your business started in just 7 emails, you'll get an email with advice from tradespeople who were once in your position – plus, a free business strategy call.
If you like the idea of free stuff (and the prospect of being your own boss at the end of it all!) then what are you waiting for? Simply add your email to the form below to kick things off.
Hone your fencing business services
One of the first things you'll need to do when you start your own fencing business is decide what services you'll offer.
If you're already in fencing, the chances are you know your stuff already. However, most fencing contractors will:
Install fencing
Repair fencing
Maintain fences
Inspect fences to make sure they adhere to any specific requirements
That said, you don't necessarily need to offer the exact same services as the other fencing contractors in your area. For instance, you might decide to focus on the jobs that can earn you the highest profit. Or, you could narrow down your offering still more to stand out from the crowd.
Maybe you spot a gap in the market in your area for a company specialising in a certain type of fencing – like high-security mesh fencing. Or perhaps you decide you'd like to focus on servicing the commercial sector as opposed to residential properties.
Either way, you'll need to make it clear exactly what your offering is and why people should choose your company. So, it's important to invest in the marketing resources that will make this possible.
Marketing a new trade business – Where to start and a free guide to help you get going
How to increase your fencing business profit
Once you've got your business up and running, you'll want to start thinking ahead to how you can grow it. Here are a few steps to help increase your fencing business profit.
1. Boost your fencing company revenue
First things first, you'll want to consider how you can boost the income your business is generating.
There are two primary ways to achieve this. The first? Find more customers.
This is all about boosting your company's visibility through marketing – our free grow your trade business resource has all you need to know. And it's also about persuading consumers that they can trust your business for the job – which is where a Checkatrade membership comes in.
Approved Checkatrade members get the renowned 'tick' of endorsement next to their listing on the #1 trade directory in the UK, giving customers confidence that they should pick your business to get the job done.
Grow your fencing contractor business
Win more work and grow your business with Checkatrade
Find out more
The second way to boost your business' revenue? Increase your rates!
You'll need to make sure that your rates are competitive enough to win you work, but you'll also want to ensure that you're charging enough to easily cover your outgoings – and more. Which brings us onto…
2. Reduce your outgoings
Reducing your outgoings is a surefire way to improve your profit margins. After all, the less you spend, the more of your earnings you get to keep for yourself!
If possible, try to avoid taking on any debt as things like loan repayments and credit card bills can quickly add up.
Similarly, try to buy tools that are good value. You don't necessarily want to pick the cheapest (as it's important that your tools are good quality) but you don't want to fork out more than you need to either. Luckily, Checkatrade members can access exclusive discounts on things like tools, insurance, vans and workwear with our partners.
And finally, consider your service area. When you're starting out, it can be tempting to travel miles around to try and build up your client base as you collect experience and testimonials. But as time goes on, it pays to try and take work closer to home so that you can cut down on travel costs such as fuel – or alternatively, you could consider charging more for jobs that are further afield.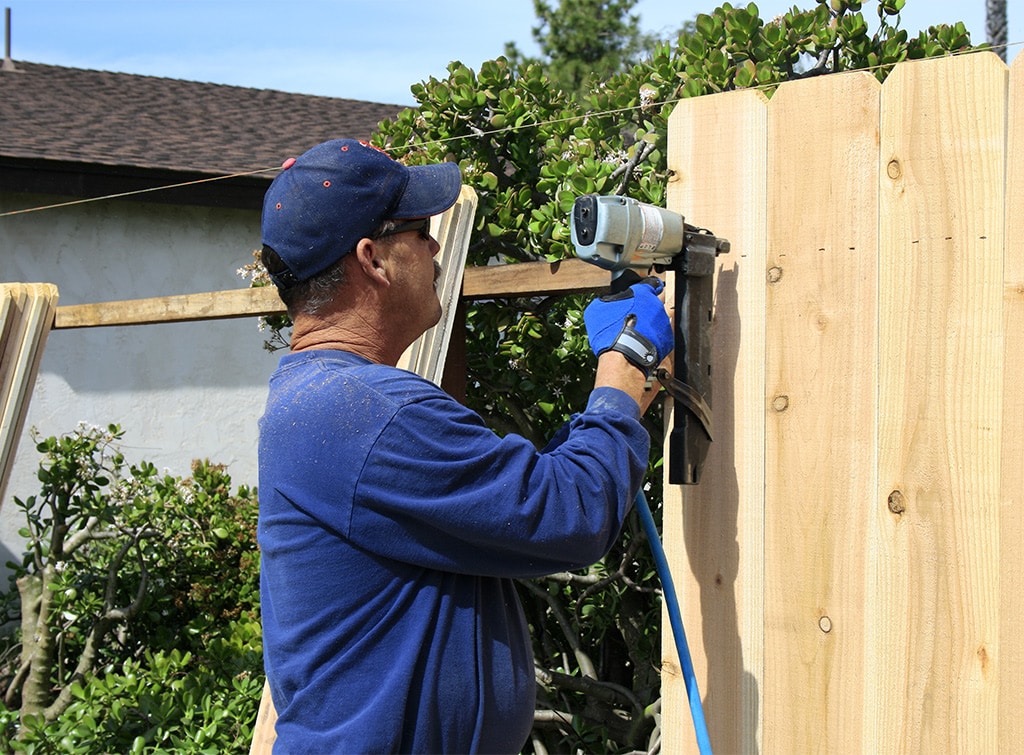 3. Manage your time efficiently
In business, time is money. So, consider how you can best utilise your time to increase your fencing company revenue.
This particularly applies if you run a business with employees. In this case, you can consider which jobs to delegate and which to take on yourself.
For instance, you might decide to let your employees take on the bulk of the fencing installation work while you focus on winning new clients. Or, you might decide your time is best spent completing fencing work while an employee takes care of the admin for you.
It's all about considering where your skills fit best, and where they can be used to increase your profits the most.
4. Focus on customer experience
Finally, make sure that you put customer experience at the front and centre of everything you do.
Happy customers are your best weapon when it comes to growing your business. They'll help you to stand out from the crowd by recommending you to their networks and providing positive reviews.
Remember to ask for reviews from every job you complete. That way, you can build up a positive online presence and demonstrate to consumers that your business is one they want to work with.
Key takeaways
Where there are fences, there's a demand for fencing contractors. So, no matter whether you're just starting out or you're looking to grow your fencing business, your skills will be sought-after.
With that in mind, if you're wondering how much money you can make from fencing, you won't be disappointed. While yearly earnings start at just £11,062.80 for a fencing apprentice, you can quickly rise through the ranks to earn much more. Especially if you decide to go solo and set yourself up as a sole trader or limited company.
If you decide to aim for the highest profit margins by setting up your own fencing business, Checkatrade is the best way to get a steady stream of new work.
With homeowners up and down the UK searching for fencing contractors, the Checkatrade 'tick of trust' is a great way to boost your visibility and stand out from the crowd.