How to start a fencing business
Almost everyone with a garden has fencing of some sort. For this reason alone, fencing is a thriving sector to work in. With constant market demand, it's easy to see the appeal of taking your career to the next level and starting your own business in the industry.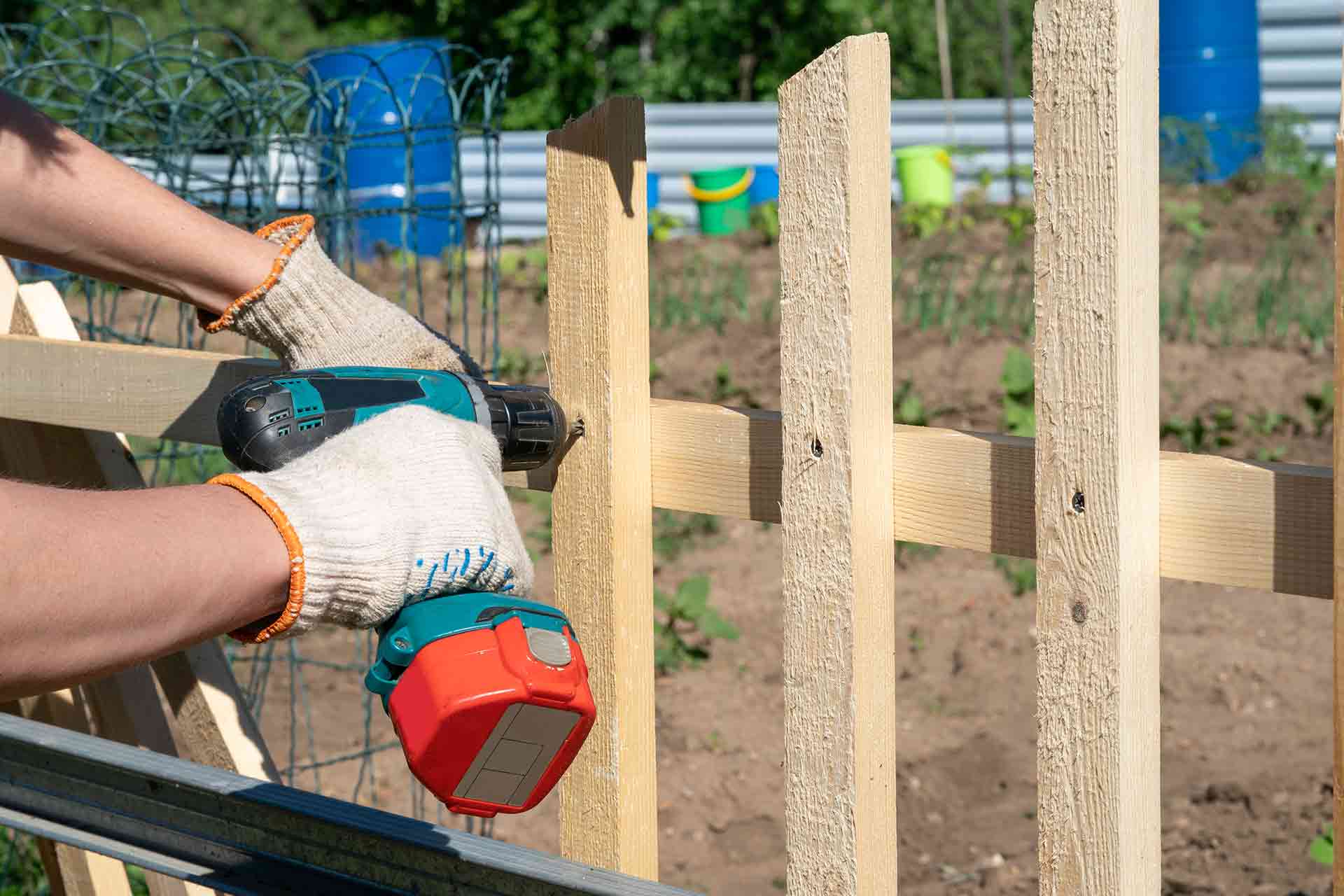 Not only will you be able to benefit from the steady stream of work, but you'll also have the added perks of choosing your working hours, clients and the overall structure of your service. That's why we've put together this guide to tell you everything you need to know to make a successful leap into self-employment. Covering equipment to finances and business planning, read on to find out how you can to start your own fencing business.
Showing you're qualified
While experience will give you the confidence to attract business, it's important to possess formal qualifications as well. This gives customers reassurance that you have developed the necessary skills and expertise, and proof of quality when quoting for work. Having completed any of the following will ensure you appear fully qualified:
NVQ Level 2 or 3 in Fencing and Construction
Fencing Installer apprenticeship
Fencing Industry Skills Scheme (FISS)
What skills do I need?
Having the right attributes to excel at fencing is obviously important, but you also have to keep in mind the necessary skills to run a successful business. Here are the qualities you'll need for both:
Physical fitness
Practical thinking
Problem solving skills
Construction and building knowledge
Time management
Numeracy skills
Interpersonal skills
Organisation
Ability to manage and lead
Fencing equipment
Your equipment may vary depending on the type of fencing you provide and the clients you target, but there are essentials for every fencing business. Having these in your inventory will guarantee you can complete jobs efficiently and leave customers satisfied. Not to mention it will make your life easier when carrying out the work. Key equipment includes:
Post drivers
Fence stretches
Saws
Drills
Spades
Pliers
Post levels
You'll also need a valid driving license and a van for transporting tools between jobs. This way you'll always come fully prepared.
Joining the Association of Fencing Industries (AFI)
Becoming an official member of the AFI can be beneficial for both you and your business. You'll be able to market the AFI logo on your service, demonstrating a high standard of competency in the industry. This is a sure-fire way to boost your profile and attract more clients through your professionalism. Membership also grants you free training and support on best business practice, alongside many other important policies.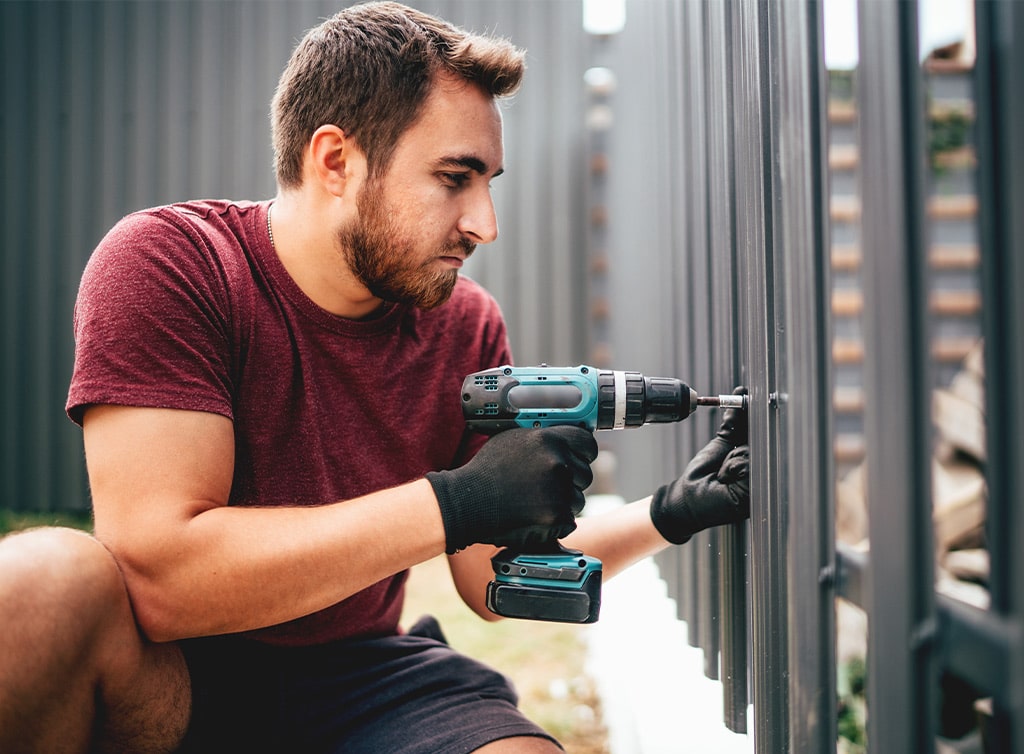 Setting up your business
Organisation is key to any start-up. There are several things to think about when going through this process.
Don't have time right now? No problem, take this one quick action to start you on the path to being your own boss.
Sign up for our 'Become the Boss' series and you'll receive eight emails featuring fellow tradespeople who were once in your position, a free business strategy call, and at the end of it all, you could be the founder of your new business.
Just add your email below to make the most of this free business advice:
Registration
Legally registering your business under an official name is the first step to take. Choose a name appropriate to the service you're providing so potential customers can have a clear understanding of what you offer at first glance.
As a part of registration, you'll also have to decide whether you want to be recognised as a sole trader or limited company. A limited company generally offers greater legal and financial security, and if one of your goals is to increase the number of employees, it can be better financially to choose this route.
On the other hand, if you are seeking to establish an independent business built on personal expertise, it might be more beneficial to register as a sole trader.
Business plan
You don't want to go into self-employment blindly offering your service and hoping for the best. You'll need a solid business plan that establishes your area of expertise and target audience.
There's a range of fencing types and clients to cater for. For example, if you wish to target agricultural clients and farmers, your speciality will need to be barbed wire and electrical fencing. In contrast, if you want to specialise in working for homeowners, your fencing service should revolve around offering security and materials that will be aesthetically pleasing in their garden areas.
Whichever your target market is, make sure to show them high quality designs and materials relevant to their needs. This will go a long way in attracting customers and maximising business opportunities.
Pay rates
This goes hand in hand with your business plan. The prices you charge will need to reflect the demand and expertise of your service. Once you've found your niche, you'll be able to charge a premium rate as there will be less business competition and higher demand.
Getting there will be a careful balance; too high and customers might start to opt for other businesses; too low, and you may struggle with the financial upkeep of your company.
Take a look at our fencing cost guide to get a better understanding of typical fencing contractor rates.
Finances
With the income and expenditure involved in running a business, it's important to manage finances accurately and keep your filing organised. You'll need to keep a close eye on your revenue and compare it with outgoing costs like supply purchases, employee payroll and equipment. Remember to also document relevant taxes.
If any of this feels overwhelming, consider hiring an accountant for assistance.
Marketing strategy
Effective marketing is crucial to growing your client base. Print marketing via leaflets, flyers and posters is a great way to increase your local presence, particularly if homeowners are your target audience.
Digital marketing is another important method to consider. This includes social media such as Facebook and Instagram as well as setting up a website. One easy way to boost your online presence is by signing up to Checkatrade.  By taking advantage of our established marketing efforts, you can gain access to a huge network of potential customers who use the platform. It's a quick and effective way to get your name out there and build a foundation of trust from the get-go.
Grab your free digital marketing guide below: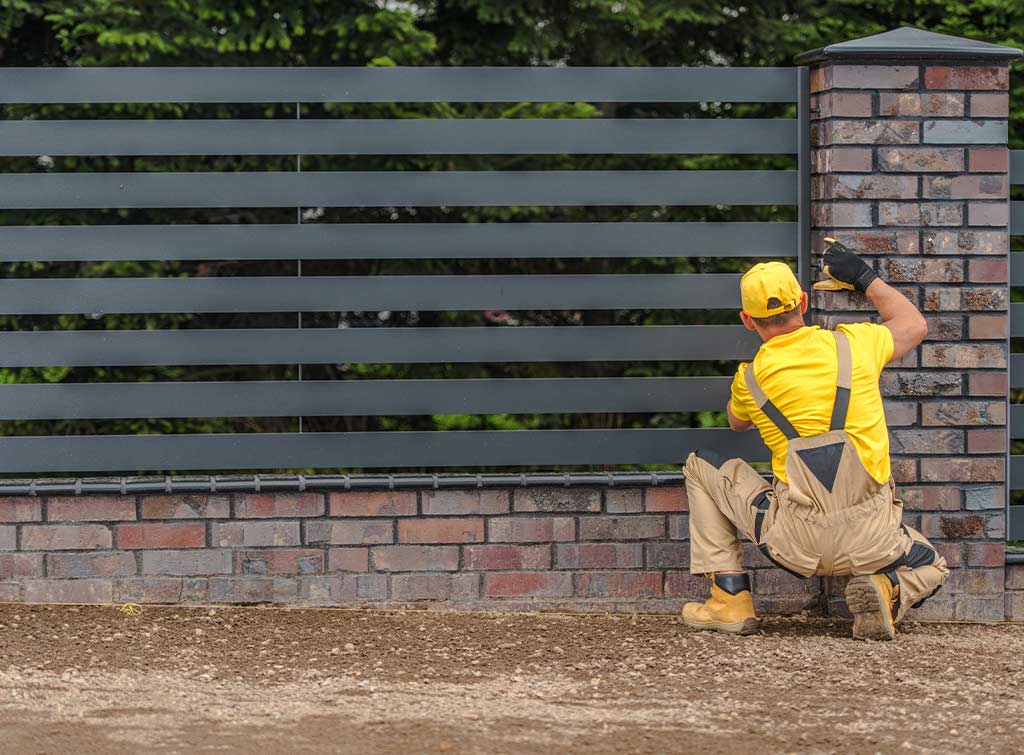 How to grow a fencing business
Once you've started your fencing business and you're up and running, your next challenge is to work out how you can grow your fencing business.
Building a bigger customer base and racking up more fencing jobs will take a bit of time and effort. But don't worry, we're here to help.
We've put together our top tips for growing a fencing business:
1. Grow your fencing team
Although it might seem daunting at first, building a bigger team can be one of the greatest steps for growing your fencing business.
Here's what to focus on when recruiting new team members:
Hire good people by carrying out thorough interviews and consider giving them a trial to see their skills in action
Consider starting with subcontractors, if you don't think you're ready for full-time employees
Look into hiring an apprentice who you can train if you can't find the person right for your team
2. Focus more on certain types of fencing work
By specialising in specific types of fencing jobs you can become the local go-to fencing business for those services.
Here are some ways you can tap into niche fencing work in your area:
Identify fencing needs in your area and see if there are gaps you can fill
Invest in specialist equipment so you have the right tools to do the job properly
Learn new specialist fencing skills by signing up to local training courses
Build a local network with people who might need your chosen type of fencing work
3. Cover a larger service area
One of the simplest ways to grow your fencing business and reach more potential customers is to cover a larger area:
Decide the area you want to cover and identify specific places to expand into
Let your customers know you're expanding so they know the area you now cover
Update your online advertising (Facebook Ads, Google Ads, etc) to make sure they're set to cover your new service area
Always consider the time and cost of travelling further to make sure it's worth doing jobs further afield
With Checkatrade, you can increase your service area on your profile, so you'll appear for those searches.
4. Increase the number of jobs you win
If you're happy with the fencing services you offer and the geographical area that you cover, you might want to look at how you generate leads – or how you can turn more leads into jobs.
If that's the case for your fencing business, here are a few guides you might find useful:
Marketing to grow a fencing business
There's no doubt that marketing is going to play a key part in finding customers and turning fencing leads into real jobs.
1. Create an online presence for your fencing business
Signing up to Checkatrade is one of the easiest ways to get your fencing business discovered by millions of people online looking for local tradespeople. It's also the ideal place to showcase your work, business credentials, and customer testimonials.
Get your fencing business off to a strong start
Join the best trades on the UK's leading trade directory
Find out more
Having a Checkatrade profile can really boost your reputation as a local business. In fact, 8/10 people would choose a trade endorsed by Checkatrade, compared to one which isn't*.
2. Get active on social media
Generate more fencing leads by posting regularly and using the right type of content, so customers will be able to see the type of fencing services you offer:
Post before and after photos of your fencing work
Feature posts showing you (and your team) working
Upload positive client reviews talking about the quality of your work
Share the latest industry news that might be interesting to your customers
3. Keep your website updated
Your company website is your online business card and it's the first impression that most potential new customers will have of your fencing company. So, make sure you check that:
All information on your website is accurate and up-to-date
All buttons and links work
Your website looks good on your phone screen (as well as an on a computer screen)
Everything is easy to understand with correct spelling and grammar
4. Ask for customer reviews
Positive customer reviews and testimonials are a brilliant way to show new potential clients that your fencing business is one that they can rely on.
Don't be shy to ask your existing customers to leave you reviews on Checkatrade, Google and other third party review sites.
The impact online reviews can have on your business – Free guide included
5. Promote repeat business and word of mouth
As a growing fencing business, your reputation is everything. By proving that you're an experienced and reliable fencing company, your customers are also more likely to recommend you to their own network of friends, family and neighbours. And if you're on Checkatrade, future customers can see your previous reviews, which means they'd be more likely to hire you over someone else.
Focus your time and energy on doing a great job by doing the following:
Treat every customer with respect
Respond quickly when customers contact you
Be approachable at all times before, during, and after the job
6. Advertising for local fencing businesses
There are a number of ways you can use advertising to drum up more fencing work. Here are some of the best places to advertise a fencing business:
Pay-per-click (PPC) advertising – use PPC ads to generate quality fencing leads using the results pages in Google
Register on Google My Business – start showing up in local search results for customers looking for fencing services in your area
Print marketing – Traditional print marketing can still be an effective way of getting more customers to know about your business
How do tradespeople get featured in the Checkatrade directory?
Get more customers as a fencing business by using our free marketing guide
Read our free guide all about marketing for trade businesses – it's for founders like you!
FAQs
How much does it cost to start a fencing company?
Costs can end up being anywhere between £2,000 and £7,000. It will very much depend on the equipment and materials you need, as well as marketing and insurance costs.
How profitable is a fencing business?
The construction industry is one of the most profitable in the UK, and fencing is a sector that has constant market demand. It's certainly a thriving market where plenty of revenue can be made.
Is fencing a good business to start?
With the range of materials on offer and a variety of clients you can approach, there's plenty of opportunity. Having so many niches to tap into is what makes fencing a great option for a start-up.
Get your fencing business off to a strong start
Join the best trades on the UK's leading trade directory
Find out more
*Claims are sourced from a survey conducted by Deep Blue Thinking on a nationally representative UK sample in November 2021.