How to grow your plumbing business
We've put together our top tips for how to expand a plumbing business. Whether growth for you is boosting revenue, growing your team or getting more plumbing work – we're here to help.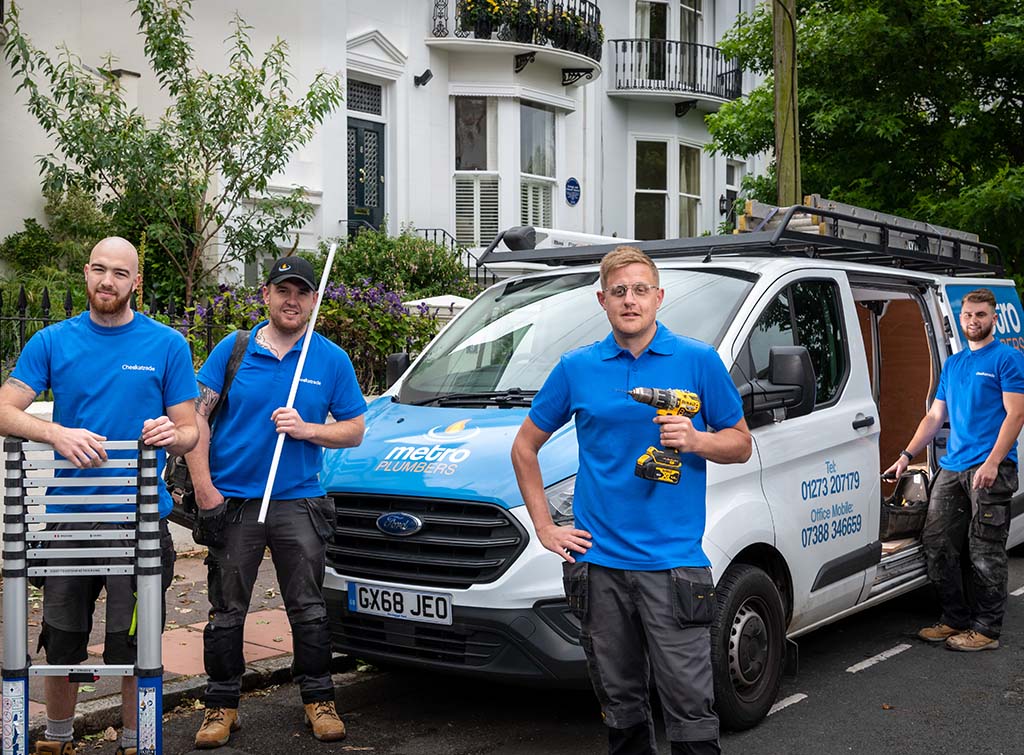 Running your own plumbing business can be one of the most rewarding ways to work. But growing it comes with its own challenges. If you're already up and running but are wondering how to grow your plumbing business – you've come to the right place.
Whether growth for you is boosting revenue, growing your team or focusing more on certain types of plumbing work – we're here to help.
Keep reading to find out how to grow your plumbing business in the way you want.
How to expand your plumbing business
The first step to start expanding your plumbing business is to identify what type of business growth you want. That's because "growing" looks different for each plumbing business.
The most popular ways of growing a plumbing business include:
Increase your revenue – get more plumbing work
Grow your plumbing team
Focus more on certain types of plumbing work
Expand your service area
Need help with your plumbing business strategy?
You might find it useful to use our business development plan template as a jumping off point to create an effective plumbing business strategy for your business.
1. Increase your revenue – how to get more plumbing work
For many plumbing business owners, boosting the overall revenue of the business is the highest priority when it comes to growing in the future. Here's how to get more plumbing leads…
Plumber advertising ideas
You don't have to be a marketing whizz to win more business online, you just need to spend a little time working on some of the basics. And you'll be amazed at how quickly you can see the results of giving your business's digital presence some TLC.
Here are our suggestions for your plumber marketing plan:
Update your website – These days websites are crucial for building a customer's trust in your business. Your website is often the first impression a customer will get of your plumbing business, so make it a good one. Make sure all information on your website is up-to-date and accurate, check all the buttons and links work, and everything on there makes sense.
Get active on social media – Just like your website, your social media accounts are a great way to attract new customers. Platforms like Instagram, Facebook and TikTok are super visual, so try and regularly upload high quality photos and/or videos of your latest plumbing work.
Join online directories – Forget the days of the Yellow Pages. Today, millions of customers use online directories to find reliable tradespeople in the UK. And a quick toot of our own horn, Checkatrade helps thousands of small businesses reach more customers and book more jobs every day.
3.9 million homeowners searched for plumbers on Checkatrade last year
You appeared for zero of those searches. Let's change that
About joining Checkatrade
Encourage customer reviews
Nowadays, online reviews are one of the most common tools that customers use to decide which tradespeople they should hire. Whether it's on Checkatrade, Google Reviews, TrustPilot or other review platforms, having positive reviews will help you win more plumbing work.
How to get more plumbing leads with reviews? After each successful plumbing job you complete, remember to ask your happy customers if they can leave a review of your plumbing business online.
Make repeat business a priority
The great thing about plumbing is that it's a line of business that covers a whole range of jobs, which means securing repeat business should be a priority for you. If you initially fixed a customer's boiler and did a great job, they could well call you back to mend a leaky tap or upgrade their radiators.
To expand your plumbing business you want as many of your happy customers as possible to come back and use your plumbing services again, and again.
How do you win repeat business? Well, it's fairly simple. Do a great job and treat every customer with respect. And the bonus of loyal customers is that they're very likely to recommend you to their friends and family.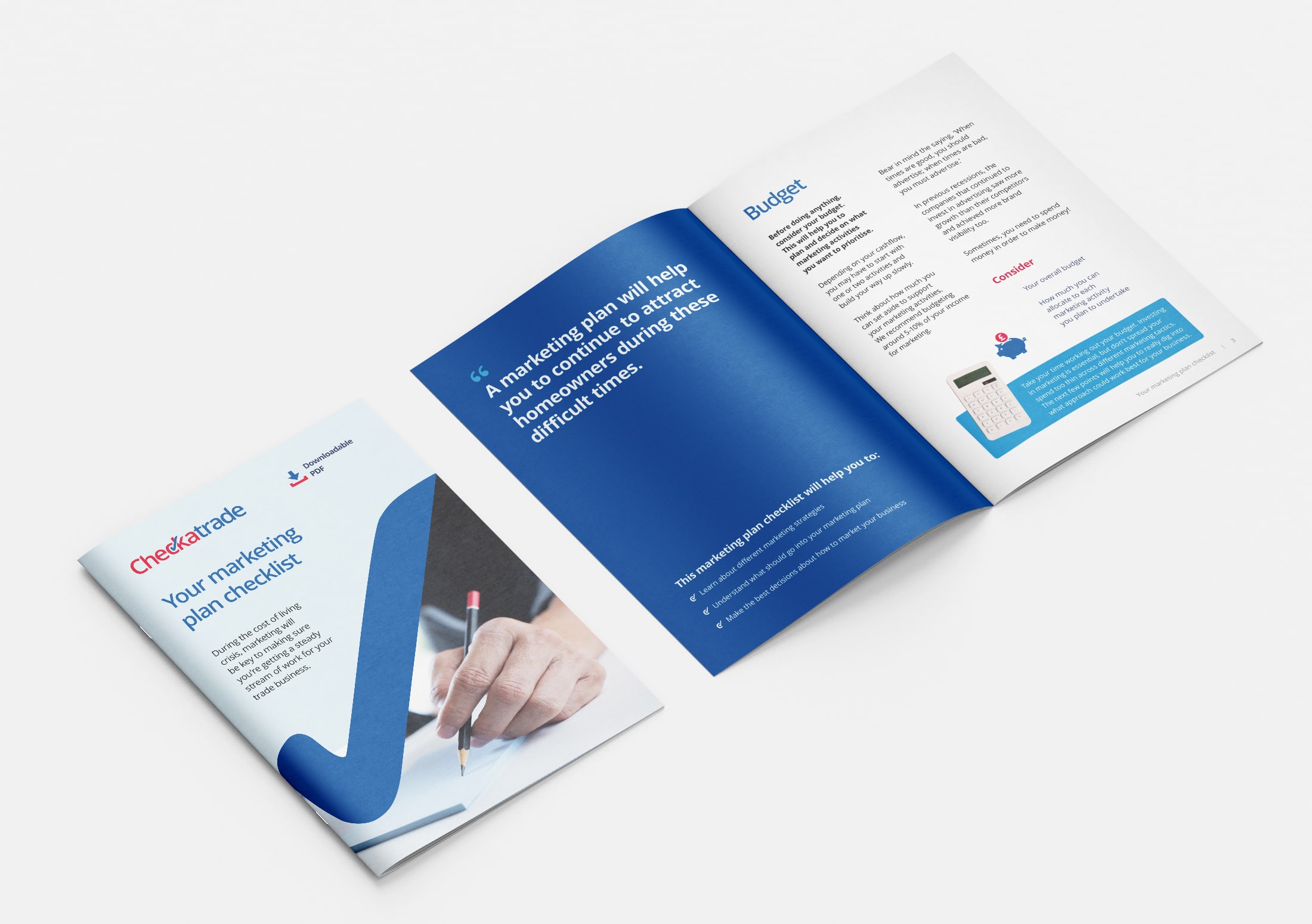 Check out our plumber digital marketing guide.
Or, grab your free digital marketing guide for tradespeople.
2. Grow your plumbing team
Want to know how to get more plumbing work? If you want to take on more work and generate more revenue, chances are you're going to need to grow your team. And for many plumbing business owners that's a scary thought. But it doesn't need to be.
We get it though. If you started your business alone and have been the sole person grafting to build a great reputation, expanding the team can seem daunting. But the reality is, it can be one of the greatest steps for growing your plumbing business.
A bigger team means you can take on more work, so here are our top tips for expanding your plumbing team:
Hire good people – Carry out thorough interviews to get a good feel for each candidate's skills, personality and potential. You could also consider giving them a trial period to check they're skills and experience in person.
Consider starting with subcontractors – If you don't think you're ready for full time employees, you could look at working with subcontractors. That way you can take on more work without the long term commitment of an employee.
Look into apprenticeships – There's currently a shortage of experienced plumbers in the UK, so hiring an apprentice and training them up could be a smart move. Check out our ultimate guide to hiring an apprentice for trade businesses.
3. Focus more on certain types of plumbing work
You don't have to offer every plumbing service under the sun, if you don't want to. In fact, by specialising in specific types of plumbing work you could see an increase in demand. Here are some ways you can tap into niche plumbing markets in your area:
Identify plumbing needs in your area – A little homework can go a long way. Look at what gaps there might be in local plumbing services and see if you can offer those services.
Invest in specialist plumbing equipment – To cater to a niche market you'll need the right tools. It might mean an initial cost at the beginning, but it could pay off big time if you manage to stand out from the crowd.
Look at how to learn new plumbing skills – Upskilling can be extremely valuable, so look into courses or training to learn new specialist plumbing skills.
Build relationships with the right network – One of the best ways to specialise is to get to know people who might need your chosen type of plumbing work. For example, if you want to focus on plumbing for new builds you'll want to be pally with local developers.
4. Cover a larger service area
If you've found your local area doesn't quite have the potential to grow your business, then expanding your service area might be a good idea.
By offering services to a larger geographical area, you'll automatically have more potential customers that might need the services of a plumbing business.
Decide where you want to cover – It's a good idea to identify specific places that you want to expand into. That could be new neighbourhoods in a city, or certain local towns or villages in your area.
Let your customers know you're expanding – Word of mouth can be one of the quickest and most effective ways to find new customers in other areas. Tell your existing customers where you now cover and ask them to recommend you to anyone they know in those areas.
Update any online advertising – If you use digital advertising, such as Facebook Ads or Google Ads, make sure you update them with the new area that you cover.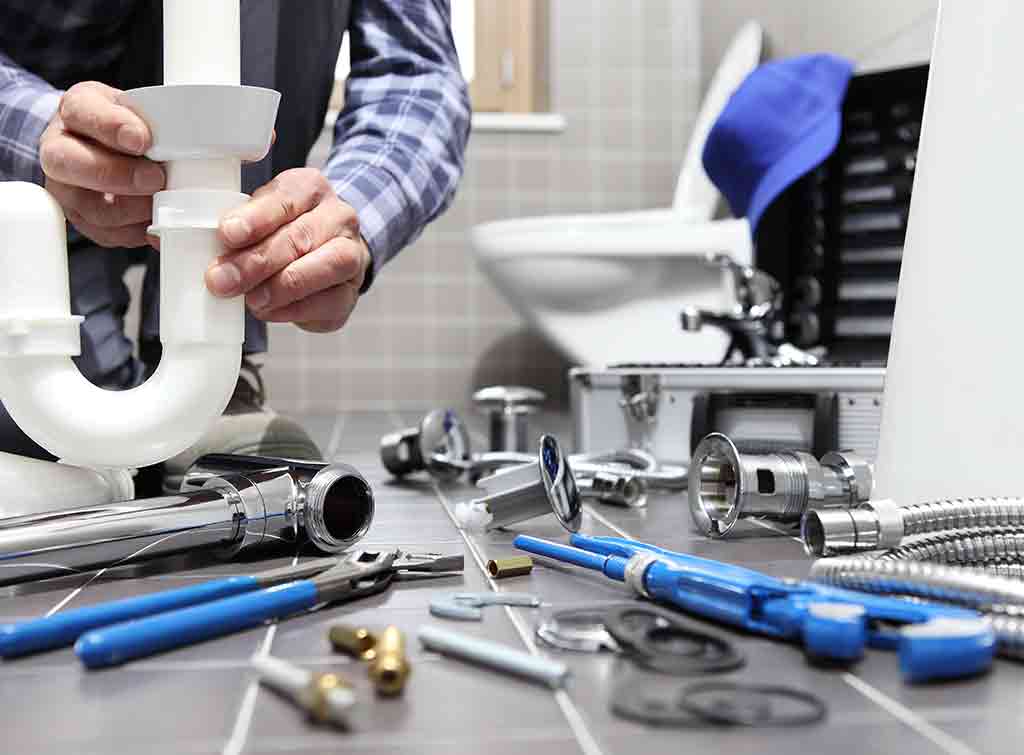 Quick roundup
When it comes to how to grow your plumbing business, there are many ways you can get there. From creating a plumbing business strategy to boosting your online marketing with plumber advertising ideas. Or learning out how to get more plumbing leads through customer reviews.
If you'd like to know more about how to expand your plumbing business or how to get more plumbing leads, we've put together a number of articles that you might also find useful:
3.9 million homeowners searched for plumbers on Checkatrade last year
You appeared for zero of those searches. Let's change that
About joining Checkatrade
FAQs
How do I get more customers from plumbing?
From our research into local plumbing businesses, here are some of the most popular and successful ways for you to get more customers:
Dedicate time to your digital marketing, including your website, social media and join online directories like Checkatrade.
Encourage positive customer reviews online to build confidence in your business for new potential customers.
Prioritise repeat business by providing all customers with an excellent standard of plumbing services and treat every customer with respect.
Consider specialising in niche plumbing services that aren't fully catered for in your local area.
Expand your service area to reach a larger number of potential customers needing local plumbing services.
What is the best platform to advertise a plumbing business?
We might be a little biased, but becoming a Checkatrade member has helped thousands of small businesses across the UK to reach more customers and win more work. And the stats don't lie… According to a survey conducted by Deep Blue Thinking on a nationally representative UK sample in November 2021:
8 out of 10 people would choose a trade endorsed by Checkatrade, compared to one that isn't*
Checkatrade is the best-known sign of quality in the trade industry*
Ready to take your plumbing business to the next level? Join Checkatrade today:
* Deep Blue Thinking 2021 Trade Perception Survey
** Checkatrade.com search data – 2022