Get plumbing leads to grow your business
No plumber wants to look ahead in their schedule to see that there's no work in the pipeline. There is a way to make sure you keep seeing plumbing leads coming your way.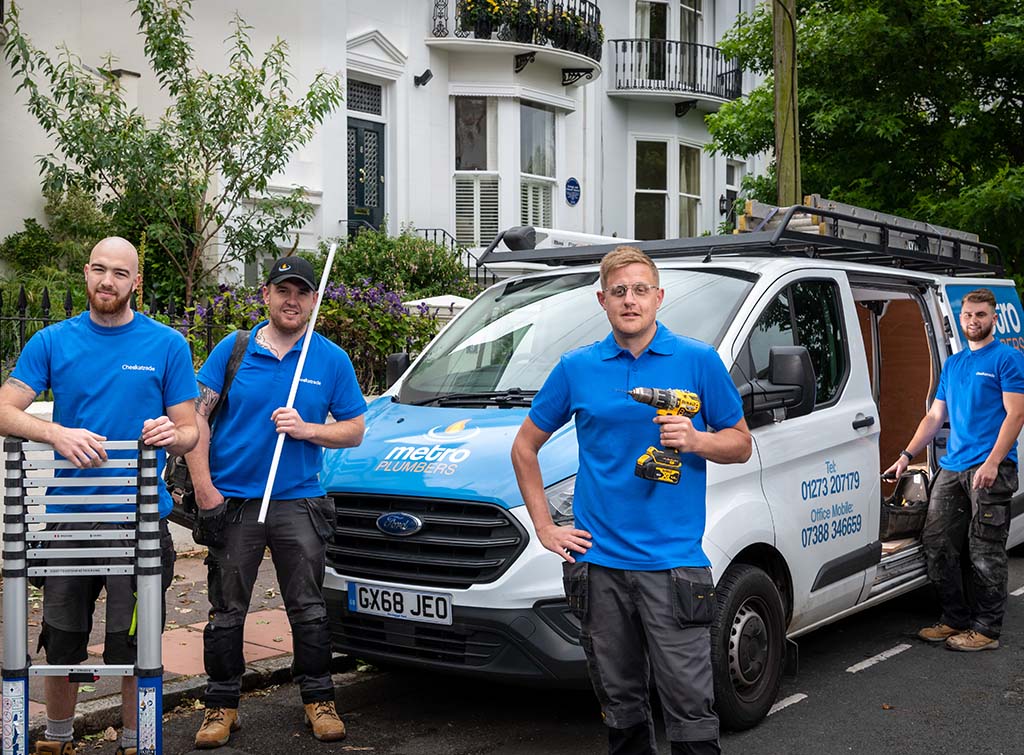 Stop the risk of an empty diary with plumbing lead generation
If you're just starting up, or you're looking to plug the gaps in your work schedule, then you'll need to find a way to get your business in front of the right people, in the right place, and at the right time.
If you can do that, then you won't find yourself with no work in the coming weeks or months. Instead, you'll be getting calls, messages and emails coming your way regularly from customers who need your expertise.
There is a way you can make sure plumbing leads keep coming your way.
By getting your plumbing business listed on the UK's leading trade directory, Checkatrade!
13 million homeowners searched for a tradesperson on Checkatrade last year, so make sure you don't miss out this year too.
How it works
Only the best of the best pass the Checkatrade checks… think you've got what it takes?
That's the spirit!
Let us know that you're interested in joining
Pass up to 12 of our checks
Create your unique business profile (we'll help you!)
Start hearing the Checkatrade ringtone – the sound of plumbing leads coming your way!
Get started in 1 easy step
Press 'I'm interested' below to let us know you're interested in getting Checkatrade plumbing leads.
Why plumbers join Checkatrade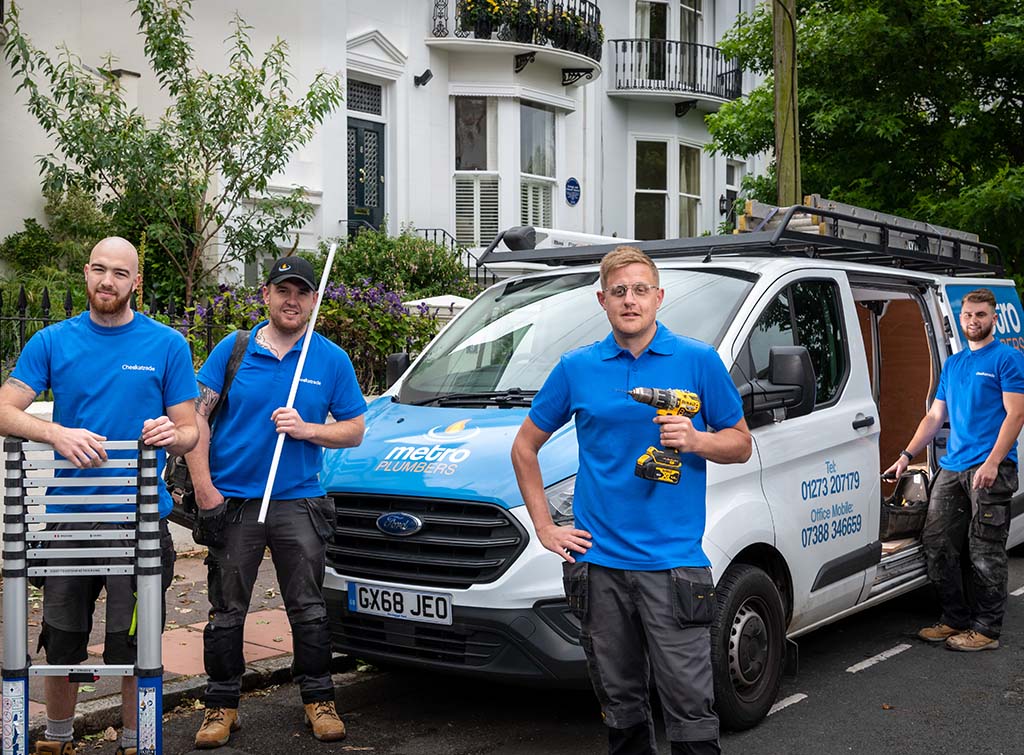 Leads. It's all about getting plumber leads coming your way rather than going to another plumber. And with Checkatrade, the jobs you get are all yours, we don't take a cut.
But there are a lot more reasons to join as a plumber than just getting calls, messages and emails.

*
Build your reputation
Get the Checkatrade tick that your customers trust added to your name, and create your own unique profile; with photos of your best work and amazing reviews from your customers.
Grow your business
Your Checkatrade profile will show off your best work and reviews, but even better, your profile will rank in Google search as well as Checkatrade. This means new customers can find you online and get in touch with you.
Flexible memberships
You can flex your plan when you need to. Need more leads? Flex up. All booked up but want to keep your great reputation and profile? Flex down. Membership starts from £30 +VAT.
Respond to leads faster than ever with the Checkatrade Trades app
Messages coming from your customers will arrive directly to your phone on the Checkatrade Trades app. This means when you're out and about, you can respond to a lead when it's still hot!
Grab exclusive discount on essentials
Get free marketing materials and vinyls for your van. You could save £470 on average on essentials like vehicles, fuel, insurance and more.**
Join and get a welcome gift
All new members who join today will qualify for a gift. Find out more about joining.
Does Checkatrade work?
These guys think so.
The volume of enquiries I get are great! Although our books are full till December, people are willing to wait because they can read positive feedback.

Alex, In The Dry Roofing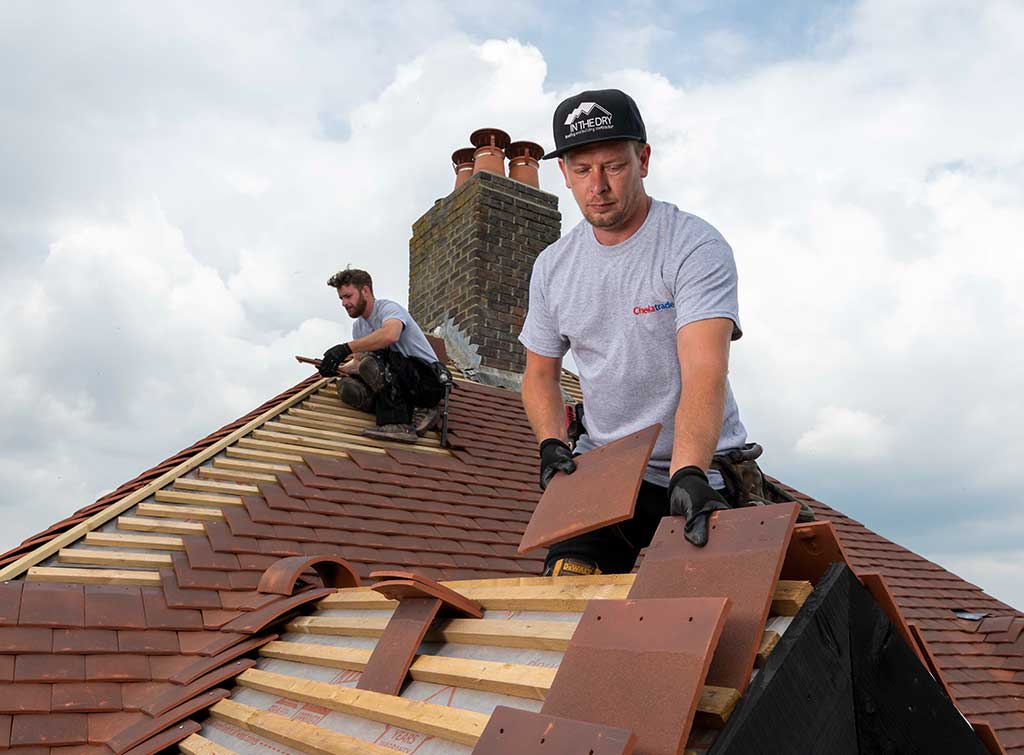 Join the other 47,000 Checkatrade members!
*'The tick that people trust' Claims are sourced from a survey conducted by Deep Blue Thinking on a nationally representative UK sample in November 2021. *8 out of 10 people would choose a trade endorsed by Checkatrade compared to one that isn't endorsed.
** Year runs from April 21' to March 22'. Saving calculation based on average spend across 12,505 members in 2020/2021/2022. Discounts differ depending on the partner. Products range from low value items to high value items. Some exclusions will apply on products.