How does Google PPC work?
We've recently launched our series on how to perform an SEO audit for your website, and now we're back with Checkatrade's SEO Manager, Jon, to cover the basics of running PPC campaigns.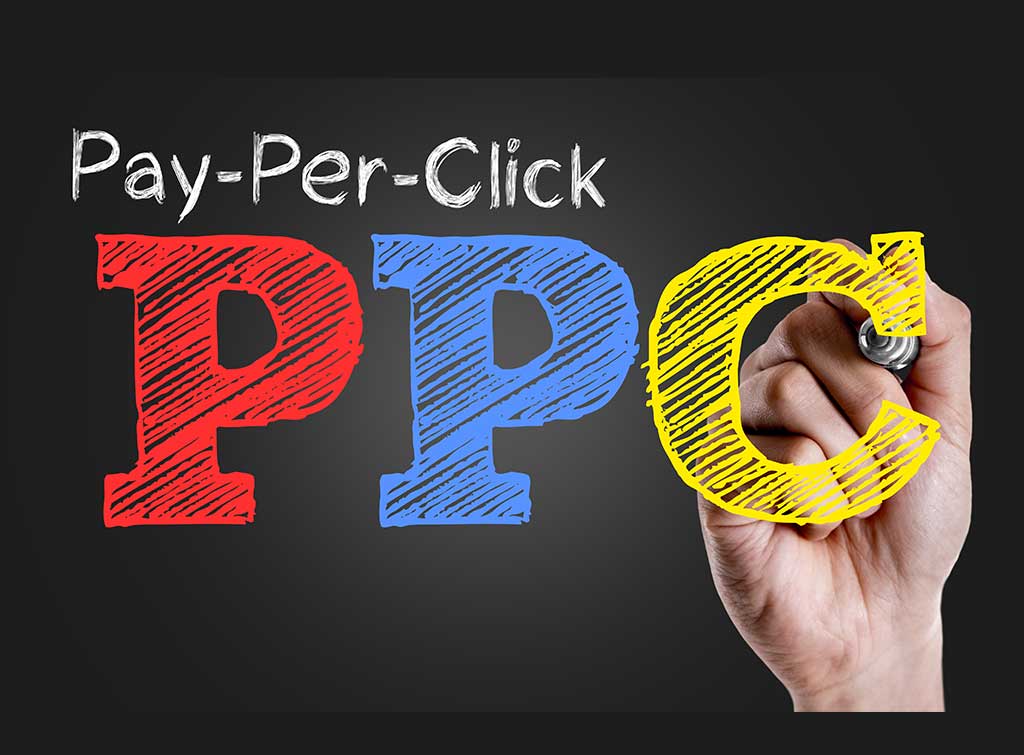 Before we can jump in and start our campaign, it's essential to know how the system works so that we know how to manage our budgets best, and what we're actually paying for.
PPC stands for Pay Per Click, that is, when somebody clicks on your ad, you get charged.
The Cost Per Click (CPC) will vary depending on a wide range of factors;
Your bid
Your competitors' bids
How PPC works is relatively simple
You pick a keyword, continuing with our Window Experts company, the keyword example we'll use is Window Fitting Portsmouth.
We want our ad to show up first for this result, and thanks to our SEO efforts, we also come first organically for this listing.
Why do we need to pay for this ad as well?
By seeing your ad & organic listing in the results, you build trust and authority with searchers and increase your potential traffic from that search term.
The average cost per click for the keyword 'Window Fitting Portsmouth' is currently £1, with the 'top of page' bid costing £1.50. Ideally, for our fake company, we want to be the very first ad that appears, so we're going to put our 'bid' for £1.51.
When somebody searches for the keyword, all the advertisers bidding for it go into an auction, several different factors are taken into consideration when choosing the winners:
The CPC bid
The quality score
Relevance
Ad copy
The likelihood of a conversion
The winners are then sorted into which position they will show up.
For our Window Experts company, we have the highest bid, a very relevant ad & great quality score for the landing page. We win the auction and are the very first ad to appear on the page.
Relevance is determined by the ad copy and landing page copy of the ad to the keyword. So if you bid on 'Window Fitting Portsmouth' the ad copy and landing page copy should be about Window Fitting in Portsmouth.
If your copy is not relevant, the searcher is very likely not to press your ad. You should try, wherever possible, to include the keyword within the ad copy & landing page.
It's not just keywords you can use, Window Fitting Portsmouth is actually a Search Term or 'phrase.'
You can also tailor your campaigns to include 'broad match' variations of the keyword, so when people misspell the keyword like Window Fittin Portsmouth, our ad will show up!
It also works for closely related Window Installation Portsmouth for example.
Broad match doesn't always get it right
Imagine somebody has searched for 'Windows 10 Installation.' This searcher is looking for somebody to install an operating system on their computer. Yet we have 'Broad Match' variations, our PPC ads might show up for this person, and what's worse is, they may click it and cost you money.
How do we stop appearing for irrelevant search terms?
We use negative keywords to stop our ads from showing.
They work in a number of ways, and we could either add simply '10' and our ads won't show up for searches that include the number, or you can add the entire phrase 'Windows 10 Installation'.
The second way, however, still leaves the possibility that we will still show up for other variations such as 'Installation of Windows 10'. It still broadly matches our keyword, but it isn't a negative keyword. It's vital to remember, negative keywords are NOT broad match – they are an exact match, meaning you have to add the broad match variations yourself.
The final thing we need to know is budgeting
You set a daily budget for your campaigns. This can be, however much you want, but it quickly ads up. Even a £20 a day budget is £620 a month!
Let's say that your clicks cost £1 for that campaign, you will only get 20 clicks a day, so it's really important that you're spending that money wisely. This is why we're writing these articles for you!
What is Quality Score and how does it work?
When it comes to getting the best Quality Score for your Google Ads, there's one thing that is essential to your success. That is… relevancy.
What is relevancy?
Relevancy is how relevant the landing page is to the Ad and Ad copy. We've touched on this a little bit before in our keyword intent and PPC blog.
The importance of your Ad Copy & Landing Page
If your keyword is Expert Window Installation, your Ad Copy & Landing Page must also be relevant to this keyword to perform at its best. It also helps to reduce the amount you spend on every click, and that quickly adds up.
It's essential that you don't just spam the keyword within the copy on the landing page, but make it relevant & useful.
Copy ideas for your ad and landing page
Show customers your values as a business
Talk about the added value your company brings to the product/service.
For Window Experts, we might say something along the long the lines of:
At Window Experts, the quality of materials we provide and the finish of our window installations is the reason why we have a 10/10 rating on Checkatrade. Going above and beyond is a big hit with our customers too, cleanliness and minimal effect on your day to day life is what makes us stand out.
Mention customer experience – process and timeline to set expectations
You should also talk about your process and timelines:
Once we receive your request, we'll be in touch within 24 hours with an initial quote based on the information you provide, and we'll arrange a home visit around your availability. Then we can provide the final free, no-obligation quote for our expert window installation.
The quote will include; the price, including all labour, materials, and windows, a detailed timeline of how long it will take us to complete your window installation, and any additional information.
In total, your new windows could be installed by our experts, from start to finish within 2 weeks. Ready to get your project started?
Additional information may be required based on what keywords you're using.
Are there locations in your ad groups?
If you use locations within your ad groups, you'll need to include location-based information within your landing page copy.
Do you have keywords with 'cost' or 'price'?
Keywords that include the words cost or price, you might want to include an 'average' of your cost within the landing page. This might help improve conversion rates on all landing pages if it's a good leading figure!
Mobile performance of your website is very important
One other thing that determines your Quality Score if the mobile optimisation of the landing page.
If your page is slow, clunky and doesn't work well on mobile, you'll be left with a low score.
You will need a lightweight design, that can load quickly and looks good on both mobile & desktop. This is incredibly important if you're trying to get sales or enquiries from mobile users.
Your ad's performance over time will affect the Ad Score
Your Ad Click Through Rate (how many people see the ad and then click it) also counts towards your Quality Score.
The theory is the more people that click it, the better it is.
How is your Ad Click Through Rate calculated?
Your CTR (Click Through Rate) is calculated by:
The number of Impressions, the people that see the ad, divided by the number of clicks you receive. 100 impressions and 10 clicks equals a 10% CTR.
The CTR of previous Ads also influences the Quality Score of future Ads. It's vital that you try and get the best possible CTR on your Ads by testing the copy, display URL, headlines etc.
What does search volume have to do with it?
The Search Volume of keywords will also play a factor in CTR. High Search Volume keywords on broad topics such as 'Windows' may drive thousands of impressions.
Still, it's likely that actually, the people seeing your ad aren't looking for your services just yet or even at all, leading to a low CTR.
Alternatively, very specific keywords, often referred to as 'niche', may have very low Search Volumes but very 'hot' intent – meaning they are in the market and actively looking to buy. These keywords might provide a very high CTR as well as conversion rate.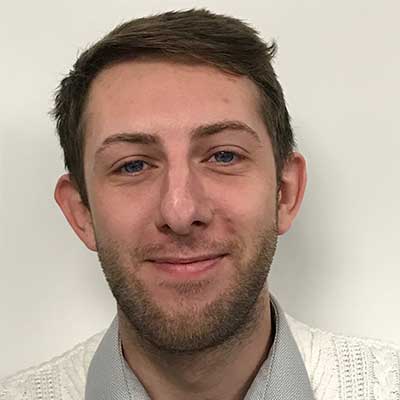 Jon is an experienced SEO Manager who specialises in website optimisation and digital marketing. Over the last 5 years, he has developed an in-depth knowledge of search engine workings and has helped businesses with their short and long term goals.