How much do electricians earn?
It's no secret that it can be challenging to train as an electrician, but each challenge you face will give you a huge sense of job satisfaction. This means, working as an electrician is never boring and you'll need to use your problem solving skills and training to solve a variety of tasks each day….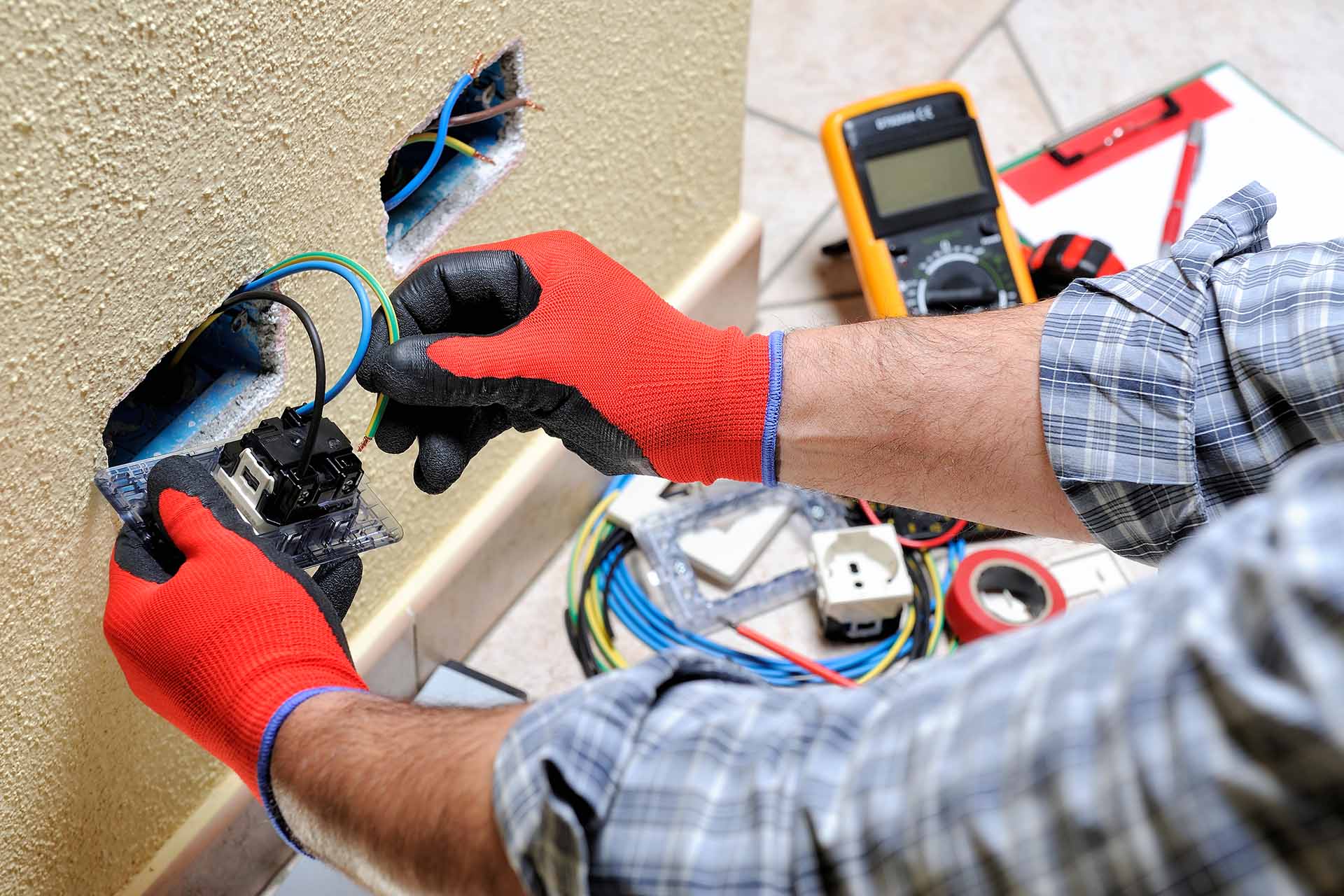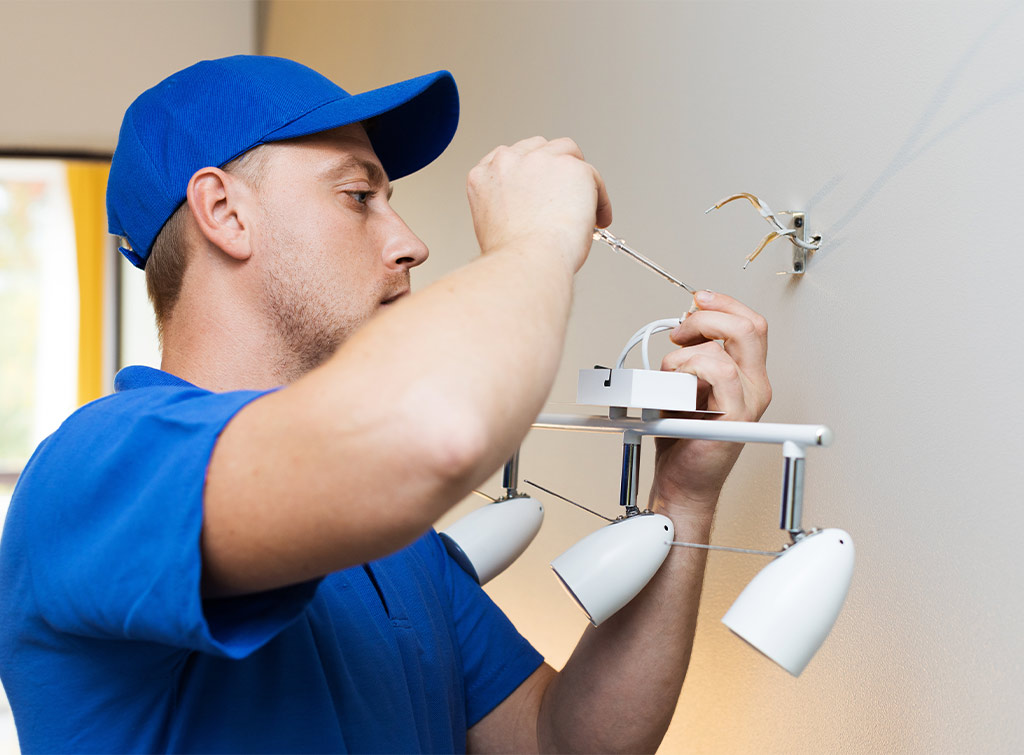 It's no secret that it can be challenging to train as an electrician, but each challenge you face will give you a huge sense of job satisfaction. This means, working as an electrician is never boring and you'll need to use your problem solving skills and training to solve a variety of tasks each day. Considering this career path? You'll probably want to know how much electricians earn.
We've created this guide to answer all your electrician earning queries. From starting as an apprentice electrician to becoming qualified and experienced, we aim to satisfy all your electrician salary curiosities.
How much do electricians make?
You can become a domestic electrician by taking a course that lasts a few weeks, but you won't be classed as a fully qualified electrician until you achieve your NVQ qualifications and work experience. This means you'll earn less until you become fully qualified.
Thankfully, once you've met the requirements and are ready to take on other types of job your salary will increase. Once fully qualified, according to Tradeskills4u, you can expect to make £33,495 per year on average. Which is a great wage for all your hard work.
What affects how much UK electricians earn?
Before we dive into average salaries, it's important to consider the factors that'll affect how much an electrician earns. The following factors will all play a part in determining your salary:
Location: Working in a big city like London will mean you earn more but remember, your living costs will also be higher.
Qualifications: The more qualifications you have as an electrician, the better service you can offer your customers and the more you'll earn.
Experience: Having experience means you'll have encountered more complex issues and have the know how to solve these. This means you can take on more challenging jobs that come with higher pay.
Services: For each type of service you offer, you can charge different amounts.
Difficulty of job: Working on difficult projects means you're able to charge more.
People skills: Having great people skills means you can form great relationships with your customers, and they'll be happier to pay higher prices for your excellent service.
How much does an apprentice electrician make?
Deciding to go down the route of an apprenticeship is a fantastic way to start off your electrician career. You'll be learning everything you need to know from other experienced electricians in real life settings. In addition, you'll get paid while you train.
So, how much does an apprentice electrician make? Your salary will be lower than a qualified electrician, but you'll still make a good wage of around £17,467 a year according to Indeed.
How much does a newly qualified electrician earn?
Starting as a newly qualified electrician is an exciting prospect, you're taking the first step in your new career and will see your salary increase too. To begin with, a newly qualified electrician will earn less that the average electrician salary but this will increase with experience and training. You can expect to make between £19,000 and £22,000 according to Skills training group.
How much do self-employed electricians earn?
If you decide to become a self-employed electrician you'll be working for yourself rather that a large company. This is great as it means you can choose how, where and when you work, giving you a huge amount of freedom. Having said this, the amount you earn will vary depending on the work available and you may find yourself earning anything from £19,000 to £70,000 a year according to Skills training group.
Becoming a self-employed electrician can be a little scary but the benefits far outweigh any risk. To put your mind at ease, why not consider joining Checkatrade? Our Trades talk members community is the perfect support system for a new business and there you can ask questions and interact with other tradespeople.
If starting an electrician business sounds like a great opportunity, you'll need advice and guidance. That's why we created our how to start an electrician business guide. We cover everything you need to know from start up costs to how to market your new business, making it the perfect resource for beginners.
Skilled tradespeople get your business started
Join Checkatrade today
How much does an electrician make an hour?
Many electricians charge an hourly rate for their services and this can help simplify things when it comes to invoicing customers. Remember, you can still charge differing hourly rates depending on the type of services you're offering.
On average, electricians make £45 per hour and our electrician hourly rate guide is the perfect place to learn more about rates and factors to consider when deciding what to charge.
What's more, one of the best ways to increase your earning potential is to join Checkatrade. In fact, you'll receive a share of the thousands of unique leads we receive every month, a great boost for your business. This is a fantastic way for a new business to find customers and start building up a pipeline of work.
There's even the flexibility to choose the perfect membership for your business, depending on how much extra assistance you need finding work.
Do UK electricians earn good money?
As you'll probably have noticed, electricians get paid well, often more than other tradespeople like plumbers and builders. Most electricians will average a wage of about £225 per day which is a competitive salary as a tradesperson.
Useful checklist for how much electricians make
Taking an apprenticeship is a great way of starting your electrician career, earning as you learn.
The amount you earn as an electrician will vary depending on factors like your experience level and the services you offer.
Working as an electrician means you're well compensated for your hard work and training.
With dedication and time, you could earn up to £70,000 as a skilled electrician.
Most electricians will make an average of £45 an hour.