How to make a small business website
So you want to know how to make a small business website for your new venture, preferably for free? You've landed in the right place. We'll explain how to do just that, and don't worry, you don't need to be a technical wizard to create a professional-looking website to be proud of either.
The benefits of a website for small business
There are a host of benefits of having a website for your small business. It gives you a platform (or shopfront) for you to showcase your business and your services to potential customers.
Having a presence online allows potential customers to locate your brand, find the information they need conveniently and contact you easily.
The importance of a website for small business
A website helps to make your brand more visible, reaching a wide audience.
It allows customers to find out about your services 24/7.
It's a cost-effective way to promote your business.
It allows you to better understand your customers' needs.
How to make a small business website for free
It's now easier than ever for small business owners to build a website.
If you're looking for how to make a website for a small business quickly and for free, there are plenty of website builder platforms to choose from.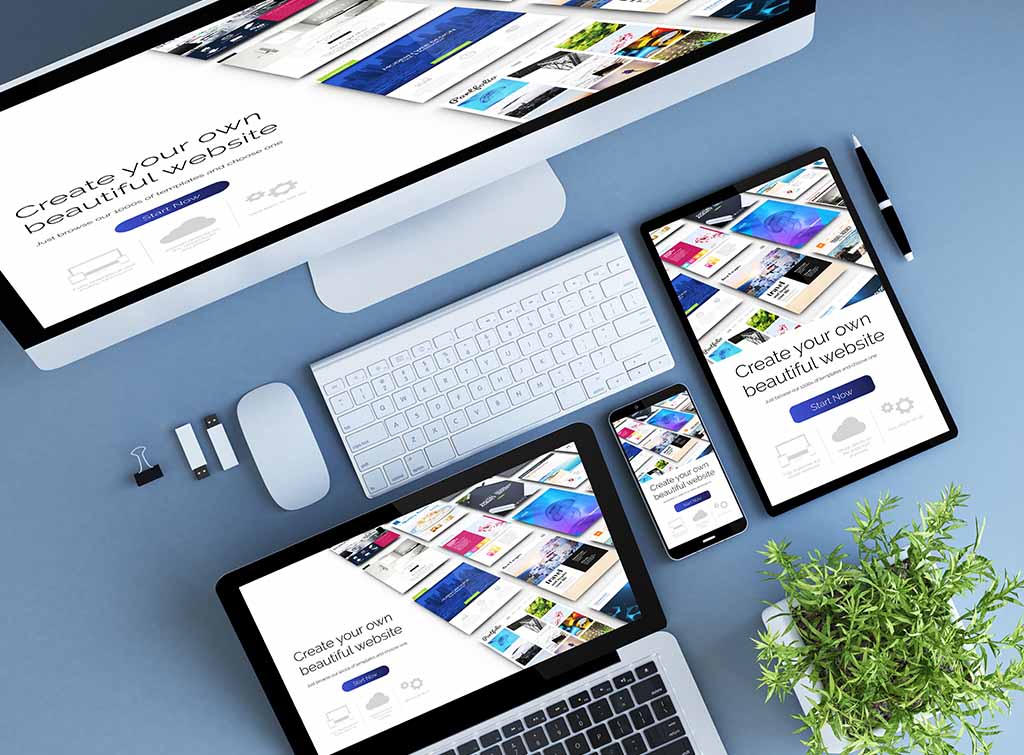 What's the best website builder for small businesses?
There are a number of options on the market. We've compared the most popular website building platforms for you:
Wix.com
The complete package, professional, and very simple to use.
Choose from over 800 designer-made templates in the Wix library, or use the 'drag and drop' option to create your own.
No coding or technical knowledge is required.
Add animation, videos, photos, take bookings, or even sell products and take payments online.
Easily bolt on extras such as search engine optimisation (SEO), email database creation, email sends, and even an online store.
The free version does mean Wix.com will display its advertising on your website. To avoid this, upgrade from the free version for as little as £3/month. Most people choose the £8.50/month option, which gives you everything you might need.
WordPress.com
Very well-known website builder and content management system (CMS).
Has a simple 'drag and drop' function to create your own professional-looking website.
There are four packages to choose from, ranging from free to £20/month.
As is the case with Wix.com, the free version will mean you'll have WordPress.com advertising on your site. You'll also have a WordPress.com subdomain rather than you're own domain.
Only the top package (£20/month) allows Google Analytics integration. This means that if you want to be able to track how visitors behave on your site, e.g. monitoring how many visitors your site gets and which pages they visit, you'll need to opt for the top package, or use Wix.com.
Finally, some argue that, for a novice website builder, WordPress.com is not as easy to use as Wix.com.
Weebly.com
Great for novice website builders as it's very quick and easy to use.
Option to answer a series of questions before your website is automatically created for you.
Use the standard editor if you want a DIY approach.
Choose from hundreds of templates, which can be tailored to your needs.
Built-in additional features such as live chat and a newsletter sign up, all for free.
As with other free web builder platforms, you will need to use a domain with Weebly branding unless you're willing to upgrade to a paid package.
About.me
Possibly the easiest website builder there is.
However, you only get a single-page website.
Sign up easily using your Facebook or Google account.
Super speedy – you could be published and live within minutes.
Again, the free option does mean that your domain will be about.me/yourname. However, if you're willing to pay, you can unlock extra features such as adding your customer testimonials for as little as £6.58/month.
Or, why not take advantage of the website traffic Checkatrade receives. Plus, 8/10 people would choose a trade endorsed by Checkatrade over one that isn't*.
The cost of hosting a website for a small business
Every website has to be hosted somewhere. In a nutshell, web hosting is what makes the website you've built accessible on the internet.
Some of the best hosting websites for small businesses include:
Bluehost
Hostgator
InMotion
Hostinger
The cost of hosting a website for a small business starts from as little as 99p/month. This is for the most inexpensive type of hosting – shared hosting.
The final word on website building
Every business should have its own website and given the range of site builders on offer, there should be one that is perfect for you and your business. Our recommendation, as the best all-rounder for you and your business would be wix.com. Happy publishing!
Quick summary
A website is a great way for your small business to be found online, reaching a wide audience, 24/7.
There are a number of free website builder platforms available to build your own website.
The free packages often mean you'll have the website builders' advertising on your site and often, you'll have to use their subdomain as your web address.
However, it's quite cost-effective to upgrade your package to avoid this.
You'll also need to pay for web hosting, which starts from as little as 99p/month.
FAQs
Which website builder is easiest to use?
One of the easiest website builders to use is Wix.com.
Is Wix good for small businesses?
Wix is good for small businesses. It allows you to easily create a very professional-looking website with little to no technical knowledge. There's also the option to bolt on extras to suit the needs of your business.
Where should I build my small business website?
There are plenty of options on the market for building a small business website, including Wix.com, WordPress.com, Weebly.com, and About.me.
Is a website a good idea for small businesses?
Yes. A website is a good idea for small businesses. With plenty of free, or very cost-effective, web builder platforms available, a website is a great way to gain extra visibility for your brand.
*Deep Blue Thinking 2021 Trade Perception Survey.