Makita vs DeWalt – which is best in 2023?
Everyone has an opinion, but which comes out on top in the battle of two of the biggest power tool brands, DeWalt vs Makita? Here's what our members voted along with a comparison guide.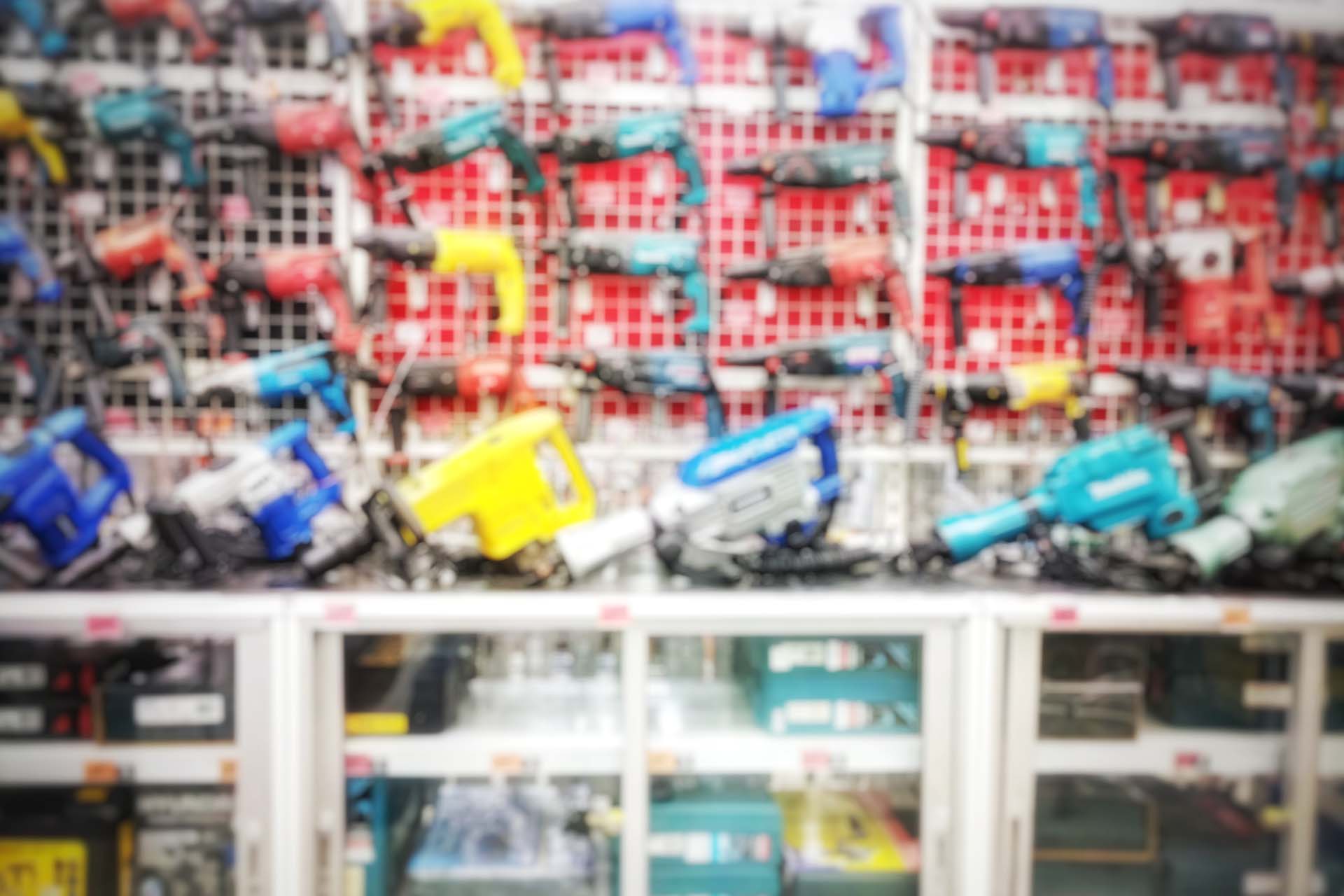 Makita and DeWalt are two goliaths in the power tool industry, known and trusted by tradespeople and DIYers around the world to get the job done.
When you combine this loyal following with decades of development and innovation in both brands, it's tough to make a call on which is better purely on face value.
We need to go deeper into each aspect of what makes these power tools the powerhouses they are.
What Checkatrade members picked as their favourite
The Checkatrade community is where we headed to first to see what tools our members liked most.
We asked our members what their favourite tools were. Here's a snapshot of their response.
The DeWalt tools mentioned:
DeWalt dch273
DeWalt heated jacket
DeWalt 54v cordless 9″ grinder
DeWalt cordless Drill
DeWalt palm sander.
DeWalt battery hammer drill.
DeWalt impact screwdriver
DeWalt Impact drill
DeWalt Multi-tool
DeWalt green Laser Level vertical+ Horizontal.
While Makita's votes included:
Makita Plunge saw – 'use with ease'.
Makita DAB Radio
Makita 18v drill and the 100 accessories
A bit of a thrashing there!
Makita vs DeWalt warranties
Both brands offer a range of warranties and guarantees depending on the product you buy. These cover manufacturing faults and general unhappiness with the product.
General product warranty: Both Makita and DeWalt offer a three-year warranty on their power tools covering factory faults, but DeWalt have the edge here as they also offer a seven-year warranty on some tools.
Returns policy: If you're just not happy with the tool, DeWalt allow you to return it within 90 days for a full refund. Again they beat their rival here, as Makita offers a 30-day return and it's up to Makita whether you get a refund or exchange.
Full lifetime warranty: DeWalt win again here, they offer a full lifetime warranty for their tools if they fail due to a manufacturing fault. Makita don't have a similar policy.
DeWalt win this one. They offer their customers more comprehensive cover across the board and even cover the lifetime of the tool.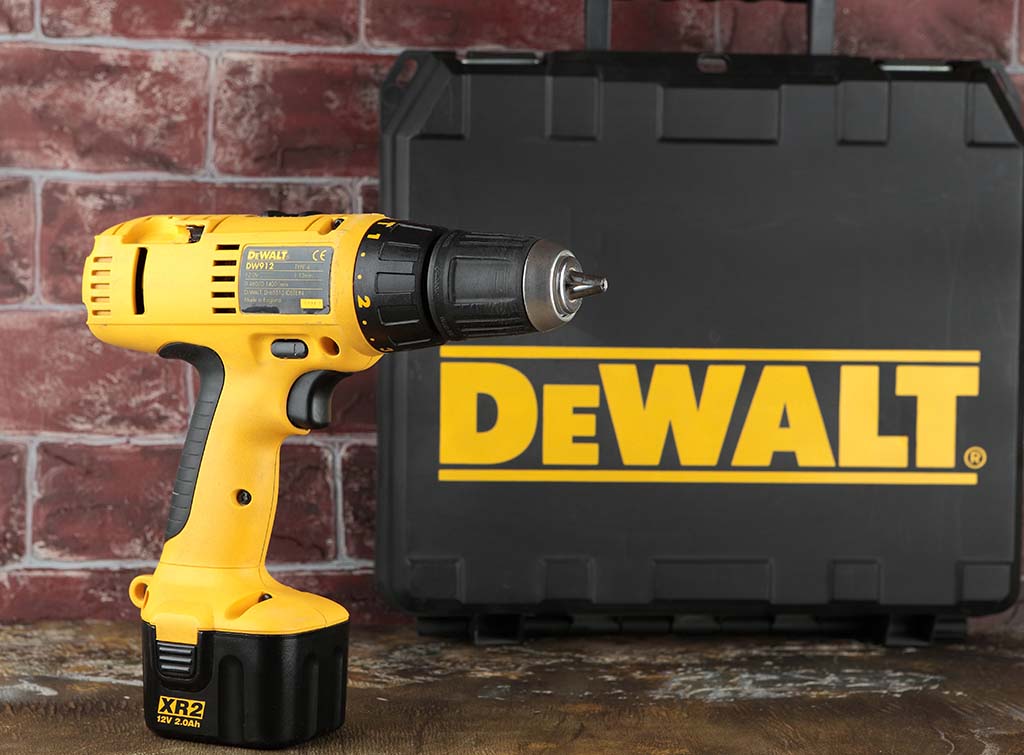 Makita vs DeWalt batteries and chargers
Makita Batteries
While Makita do offer 12V options, 18V batteries are their mainstay with charge capacities from 2Ah to 6Ah.
They also have a line of tools that use two 18V batteries together, giving 36V and their latest range of 40V tools.
DeWalt Batteries
DeWalt out-powers Makita with its 20V and 60V lines, although there are plenty of articles online that state DeWalt's 20V is essentially the same as Makita's 18V.
The 20V batteries are available from 1.5Ah to 10Ah capacities, while the 60V come in 2.0Ah to 12.0Ah.
Charging speed
While DeWalt are ahead in the battery department, it's Makita that wins when it comes to charging. Their 18V tools come with a Rapid Optimum Charger that can take a battery from empty to full in just 45 minutes.
DeWalt can't get near this level of convenience at the moment.
Makita vs DeWalt circular saw
Both DeWalt and Makita have a comprehensive range of circular saws to choose from, including cordless and corded.
Makita's tend to be more lightweight and comfortable to use, whereas DeWalt's will cut faster owing to that extra poundage.
If it's not all about speed for you, then Makita's range of circular saws tend to deliver a smother operation and produce a cleaner edge. Price-wise, if you're comparing like-for-like then there's little in it.
Our verdict
For speed, buy DeWalt.
For comfort and cleaner cuts, go for Makita.
Save money on DeWalt and Makita
Our members get money off on their tools, and so could you!
Start saving
Makita vs DeWalt impact driver
In the impact driver stakes, Makita takes the lead over DeWalt in terms of RPM and impact rate, while the DeWalt has the edge in terms of torque. The Makita teams its power with a slightly lighter weight and more compact size, which makes for a potent package.
Both units have four speeds, with the DeWalt controlled through the accompanying app, while Makita sticks to on-device controls, including a button to switch between your favourite modes.
Our verdict
Makita wins this one for us, across the board.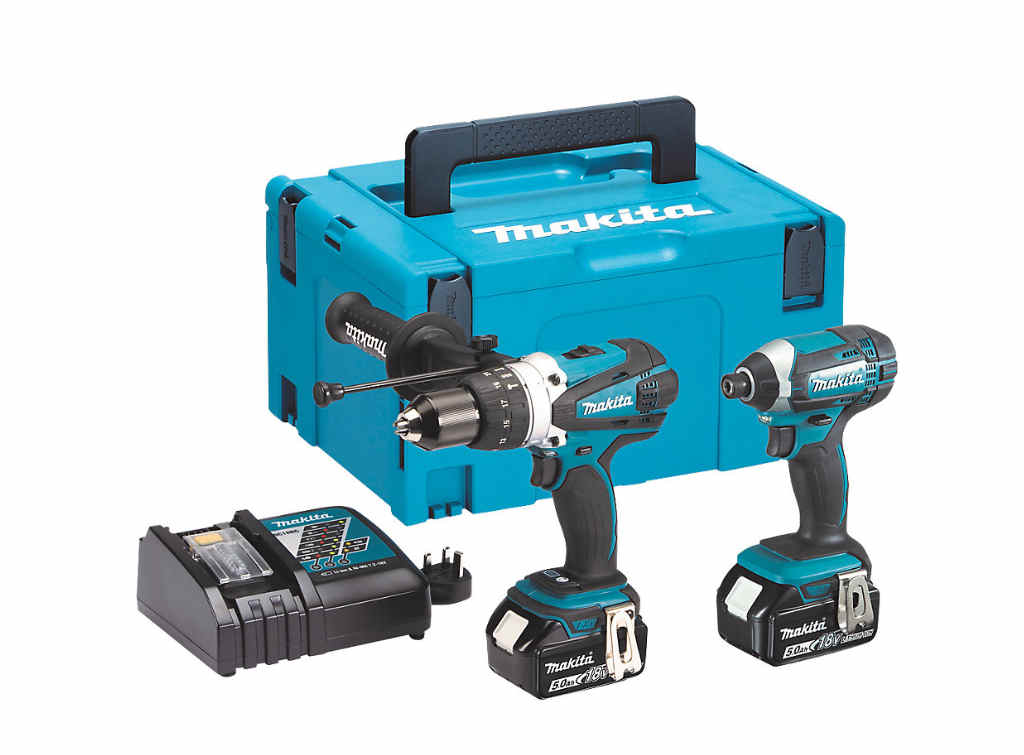 Makita vs DeWalt cordless drill
Makita's drill is smaller than the DeWalt, enabling you to get into tighter areas. It's lighter too, which can make it feel less substantial but it does mean it's easier on the arms if you're drilling for a period of time.
The DeWalt motor is brushless and gives the user more control over the RPM than the Makita, however it does use up its battery quicker and the batteries are slower to refill. Price-wise, the DeWalt is quite a bit more expensive that the Makita.
Our verdict
For power and control, go for the DeWalt.
For ease of use and price, it's Makita all day long.
Ownership of Makita and DeWalt
If it matters to you who makes the tools that you trust to help run your business or do your DIY, then it may be useful to know the parent companies of these two power tool brands.
Who owns DeWalt?
DeWalt is owned by Stanley Black and Decker and is part of a vast group of tool and equipment brands. The benefit of this is undoubtedly the research and development insights that can be shared across the group, all of which will go into constantly improving DeWalt tools.
Who owns Makita?
Makita is owned by Makita, a Japanese company. If you like your tools to be made by a business that focuses solely on one brand and hasn't been bought out by a global group, then Makita fits the bill.
Makita vs DeWalt summary
You should now have a clearer idea of whether your next power tool purchase is going to be Makita or DeWalt. Both have their advantages, with the right one for you ultimately coming down to what you prioritise in a tool, whether it be power, comfort, lightness or battery performance.
On the whole, if price and comfort is a big deal to you, then it'll be Makita. Whereas if you value power and warranty protection, then DeWalt is the right choice.
What's clear from this comparison is that both Makita and DeWalt are at the top of their game, bringing a range of powerful and innovative tools to the market.
Tell us your favourite – DeWalt or Makita
Don't agree with this guide? Tell us your favourite out of the two in the comments and why.