Best vans for cleaning companies
When you're setting up your own cleaning business, there are lots of things to consider. What equipment will you need? How will you register your business? How will you pay your employees and your taxes? One step at a time here - first step, decide which van is best for your new cleaning business.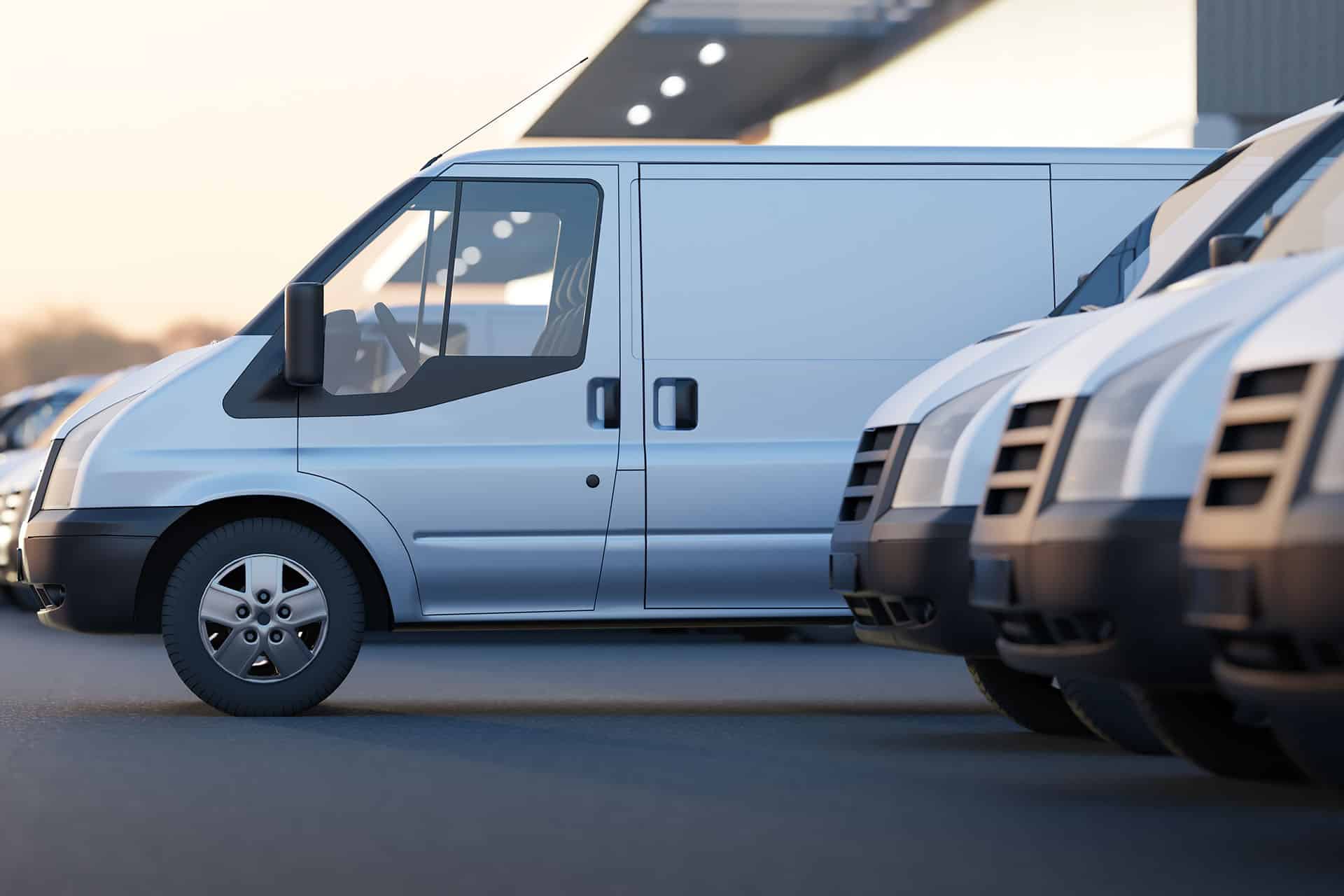 Looking to start your own cleaning company? Nice one. Let's get you started on planning your next steps.
Why do cleaning companies need vans?
Most cleaning companies work at various sites. The area they cover can range from towns and cities in the local area to a wider radius of around 50 to 100 miles. Cleaning companies, therefore, need to be mobile.
The best way for a cleaning company to be mobile is with a van or fleet of vans depending on the size of the company. A small to medium sized van will usually be suitable for most commercial and domestic cleaning companies.
How to choose the best van for your cleaning company
The best van for your cleaning company will depend on various factors. Commercial cleaning companies require more equipment than domestic cleaners while specialist industrial cleaners may need to completely re-fit the van's interior.
For most cleaning companies, a van must have enough space to transport all the necessary equipment. Things to consider include:
Trolleys
Vacuum cleaners
Cleaning chemicals
Floor polishers
Water tanks
Most small vans will have enough space in the back to mount a water tank. When securing a water tank, either in a cage or on a mount, it's important to leave enough room for all other equipment such as mops, buckets, and chemicals to be easily accessible.
Cleaning company van comparison
To help you to make a fully informed decision about your cleaning company van, we've compiled some essential information about three of the most popular vans.
Volkswagen Caddy
The Volkswagen Caddy is a car-sized small van. It is comfortable to drive and has enough space in the back for most domestic cleaning equipment.
With the VW Caddy you get:
1.8-metre-long loading bay
1.2 metre back door width
1.1 metre back door height
Load capacity of 700kg
2.0 litre turbo diesel injection engine
6 speed auto gearbox
The VW Caddy is sleek and stylish and will add a touch of class to any cleaning business.
Renault Trafic
The Renault Trafic is an excellent medium sized van. It is practical and reliable and offers a step up from smaller vans in terms of loading capacity.
Some features of the Renault Trafic include:
1.6-metre-wide loading bay
1.4 metre back door width
1.3 metre back door height
1 metre wide 1.2-metre-high sliding side door access
Load capacity of 1200kg
Tow bar compatible
2.0 litre diesel engine
6 speed manual gearbox
This is a great van for both domestic and commercial cleaning companies. Its size makes it versatile enough to accommodate all the equipment you could ever need.
Ford Transit
Perhaps the most well-known van in the UK is the Ford Transit. It is also the UK's best-selling large van. For cleaning companies needing to carry over a tonne of supplies and equipment, it is the perfect choice.
When you choose a Ford Transit you can expect:
4-metre-long loading bay
1.5 metre back door width
1.9 metre back door height
1.3 metre wide 1.6-metre-high sliding side door access
Load capacity upwards of a tonne
Euro 6 2.0 litre EcoBlue engine
Ford Transits are both powerful and economical. They are used in almost every industry and are an excellent choice for larger industrial and commercial cleaning companies.
Are electric vans a good idea?

Electric vans produce zero carbon emissions. As long as the electricity is renewably generated, electric vans are by far the most environmentally friendly choice.
Electric vans are also far cheaper to run than diesel vans. Basic running costs can be up to 80% cheaper than traditional diesel vans. Maintenance is usually less, while electric vans pay no tax which is a huge saving.
If you work in a city with a Clean Air Zone, electric vehicles are usually exempt from charges. With high rates for diesel vans, savings over a year can be significant.
Cleaning company vans – summary
When you want to start a cleaning company, you need a van. As we've seen, small vans are suited for most domestic cleaning companies while a larger van will be needed for commercial and industrial cleaners.
If you want to save long-term running costs and future proof your business, it's worth considering an electric van. If you're unsure about the financial commitment, you could lease an electric van for six months to see what you think before making a purchase.
FAQs
Is it best to hire, lease or buy a van?
This will depend on your expectations, financial situation, and how much you'll use the vehicle.
Hiring a van is the most flexible option. You can hire a van for a single day or a longer-term rental. When you hire a van, you have less responsibility. Insurance, servicing and often damage repairs are included in the contract. Hiring a van can be expensive but once paid all you need to worry about is buying fuel. Hiring is the best short-term option.
Leasing a van is like hiring a van but usually the lease is over a longer time period, sometimes between three to five years. Fixed term leases allow you to plan your finances in advance. Repairs and servicing are often included in the lease as is the option to buy the van when the lease runs out. There are lots of different leases available so it's important to check the small print. Also remember that many leases have mileage restrictions, so if you do a lot of driving it's probably not for you.
Buying a van is the most straightforward option. You buy the van, you own it, and all maintenance, tax, and insurance are your responsibility. There are no restrictions on your own vehicle, and you may even be able to trade it for a newer model when the time comes.
How do I clean my van?
As a cleaning company, this should be a simple answer. Clean the outside of a van at least every fortnight with a jet washer or at a car wash. For the interior, vacuuming and polishing every week will keep your van in tip-top condition and look great for your business.
Can I upfit a cleaning company van?
For handy DIYers, upfitting a van is reasonably straightforward. Shelves, drawers, worktops, and accessories can easily be installed into the back of your van to safely and securely store all your equipment while in transit.