The guide to hiring the best house cleaner
With so many professional cleaning services available, it can be tricky to know how to find a trustworthy service. Check out our guide on how to hire the perfect one.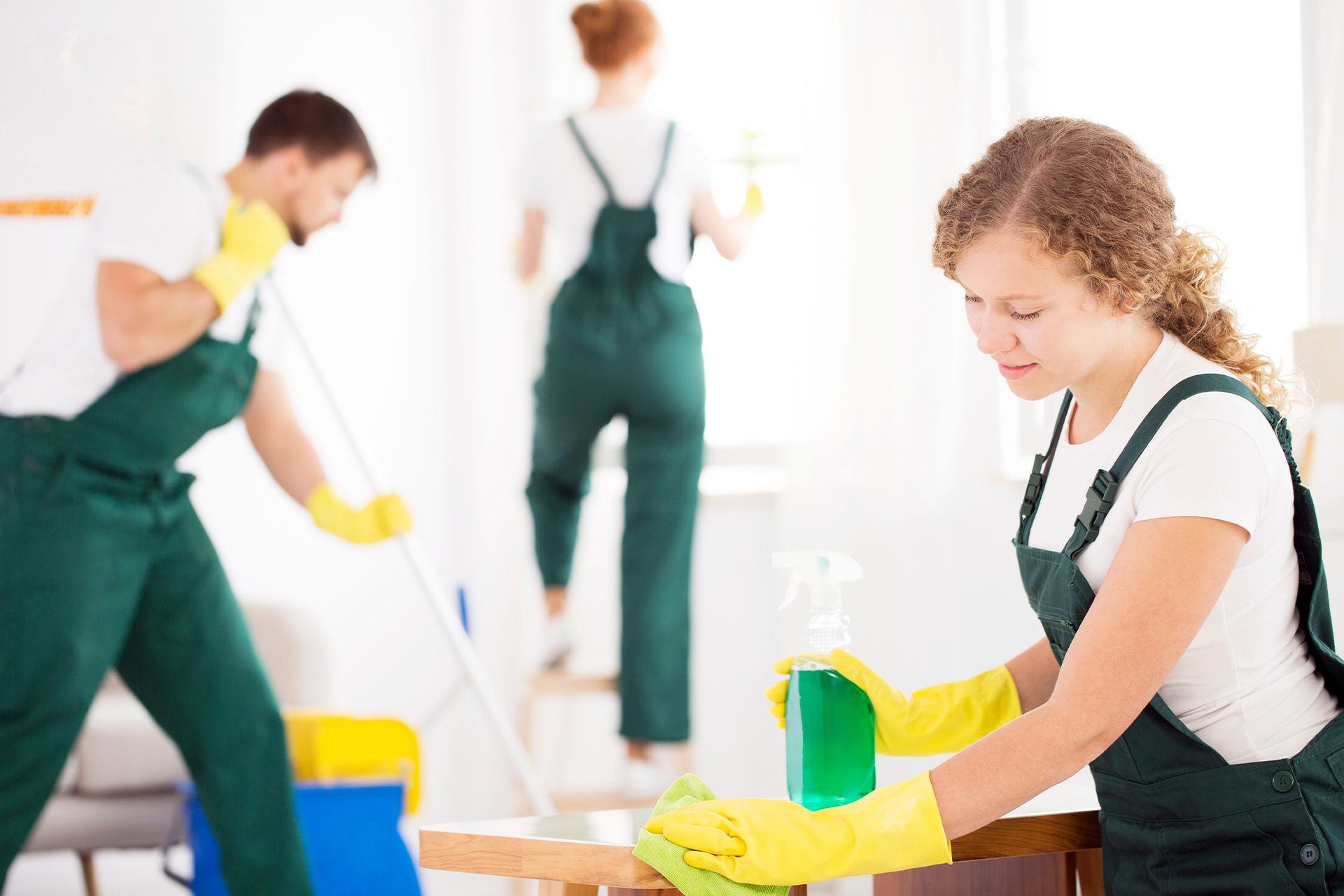 Wondering how to find a good house cleaner? Finding a trustworthy cleaning service can be an intimidating process. What if they don't turn up? Can you trust them around your children and pets? Will they do a great job, or will they spend time watching TV and invading the fridge instead?
With so many professional cleaning services available, it can be tricky to know what type of cleaner you need and to know what questions to ask to make sure you hire the perfect person or team.
We've pulled together some top tips on how to hire a house cleaner for your home.
What is a house cleaner?
A house cleaner is someone who maintains the cleanliness of your home regularly. A cleaner's job includes the following:
Deep-cleaning and cleansing countertops, sinks, wall interiors, and exteriors, bathtubs, toilets, and floors.
Cleaning kitchens thoroughly, including countertops, sinks, drawers, cupboards, the inside and outside of appliances, light switch covers, the interior and exterior of microwaves and ovens, mopping, and hoovering, cleaning chairs and tables.
Sanitising, polishing, and cleaning toilets, bathrooms, bathtubs, sinks, showers, stainless steel, chrome, brass, and drains.
Scrubbing windows and sills.
Hoovering and steam-cleaning carpets and furniture.
Mopping, hoovering, and sealing floors of all kinds.
Dusting doors, picture frames, light fixtures, baseboards, furniture tops, and cupboards.
Tips on how to find a house cleaner
Hiring a cleaning service involves specific processes. Before letting a domestic cleaner into your house, it's worth thinking about what makes a good cleaner. The best type of cleaner would be one that:
Turns up on time
Is friendly
Fantastic at cleaning, of course!
Trustworthy
Flexible
Respects you
Has a full understanding of cleaning
Knows how to use dangerous cleaning products safely
Goes the extra mile, e.g. spends a little more time scrubbing stubborn marks
Keeps up high cleaning standards, week after week
Boasts attention to detail (they can often spot things you can't)
Shameless self-promo – use Checkatrade
On Checkatrade, you'll find hundreds of professional cleaners and cleaning companies, all with relevant experience, insurance, and qualifications. All of our checked members have been checked and checked again by us. But, best of all, they've been reviewed by your neighbours.
Use our handy request a quote tool to find trustworthy domestic cleaners near you.
See the tradespeople we've checked and recommend for your job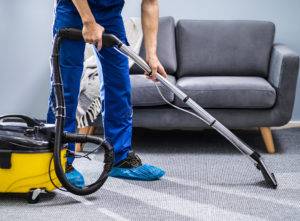 Request references
Avoid skipping this step. CRB checks are paramount when there are vulnerable adults and children in your house. So, you need to know who you're letting inside and that they've had the appropriate background checks carried out.
This is particularly important if you're trusting them with your house key and allowing them to access your home when you're not there.
Ask the cleaner to run through the process with you
So that your cleaner can give a more accurate quote, they should be able to do a walkthrough with you and come and view your home before you agree to their services.
Check how your cleaner charges
While some house cleaners charge by the hour, others offer a flat rate per job. If you pay a cleaner per hour, they shouldn't leave your property earlier if they claim they've "completed all the tasks." So, if you've paid them for three hours, they must stay for the entire three hours.
Questions to ask a house cleaner
If you're wondering how to find a good house cleaner, be sure to ask the agency questions to make sure you're getting the best level of service from the cleaner.
Here are some examples of questions you can ask upfront:
How much will it cost?
How long will the cleaning take?
How do you take payment?
Are there any extra costs? Hiring a cleaner less regularly will require more costs per visit.
What days can your cleaner come?
Does the cleaner bring their own cleaning tools and equipment? If they'll be using yours, how will they leave the tools? For instance, will they leave cleaning cloths in the sink on departure? Would they prefer you to provide particular types of cleaning products?
Will they let you try them out as a one-off before you commit to a more frequent arrangement?
Are there any tasks your cleaner won't carry out? For instance, when it comes to corporate cleaners, they usually have policies in place where they can't climb ladders.
See the tradespeople we've checked and recommend for your job
Why you should hire a house cleaner
In today's hectic world, upkeeping your property can be tough – because we're busier than ever, right? Whether it's work-filled schedules or family responsibilities, it's no surprise we find it tricky to find time for ourselves. And even if you're a stay-at-home-parent, why should you spend all your time housekeeping when you could reach out to a domestic cleaning service?
To help lighten the load, you can hire a house cleaner to assist you with everyday errands. You can choose more specialist house cleaning services to handle trickier tasks like oven cleaning, deep cleaning, and carpet cleaning.
Experts guarantee professionalism
As well as their knowledge and abilities, house cleaners also have the know-how. House cleaners offer you the highest quality service. Professional domestic cleaners will provide you with service of the highest standard.
Arrange frequent visits
A lot of house cleaners provide their customers with the option to sign a contract. In doing so, you can choose how often your cleaner visits your house and guarantee regular appointments on specific days. This enables you to plan your daily life and other activities.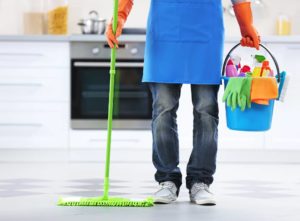 You get back your free time
Recruiting the help of a house cleaner gives you a chance to concentrate on more essential tasks in your week rather than spending your free time cleaning your home. Instead of sacrificing your weekend dealing with this exhausting task, you could leave it to a professional.
Your house always looks spotless
When you're too busy, ill, or have unexpected guests, it's impossible to clean your home. Leaving the cleaning to a professional house cleaner ensures your property is always impeccably clean.
See the tradespeople we've checked and recommend for your job
FAQs
What should I know before hiring a house cleaner?
Here are some things to know before hiring a house cleaner:
Will you pay your cleaner hourly or a flat rate?
What tasks will you need them to carry out?
Will they do a trial period for you?
What boundaries and expectations do you have?
Are you/they flexible? For example, can you/they be flexible when it comes to the school holidays?
Put personal belongings such as unclean underwear and medication away
Let them know if you have children or pets
Is it worth it to hire a house cleaner?
Yes, hiring a house cleaner is well worth the cost. If your life's hectic and you've always craved ditching the vacuum for some free time, this may be reason enough to reach out to one. It doesn't cost the earth – have a look at our house cleaning cost guide to find out more about prices.
How do you prepare for a cleaning person or team?
You can prepare for a cleaning person or team by tidying up and picking up your clutter. This will save the cleaner spending a lot of their time shifting your things from one place to another.
Do you stay home with the house cleaner?
Many homeowners prefer to leave their property when the cleaner comes. This can help your cleaner work more efficiently because they won't feel like they're being watched all the time. If you do decide to stay while they do their job, you may get in their way.
If you feel uncomfortable about leaving the house, consider setting up a home security system so you can keep an eye on them. It doesn't cost a lot – for an accurate guide on getting one erected, visit our how to install security cameras guide.