How to start a car valet business
If you're passionate about cars and you've got a great eye for detail, starting a car valeting business could be an ideal career move for you. Both car owners and company car providers regularly have their vehicles cleaned, meaning there's good money to be made in a well-run valet service. In fact, professional cleaning and…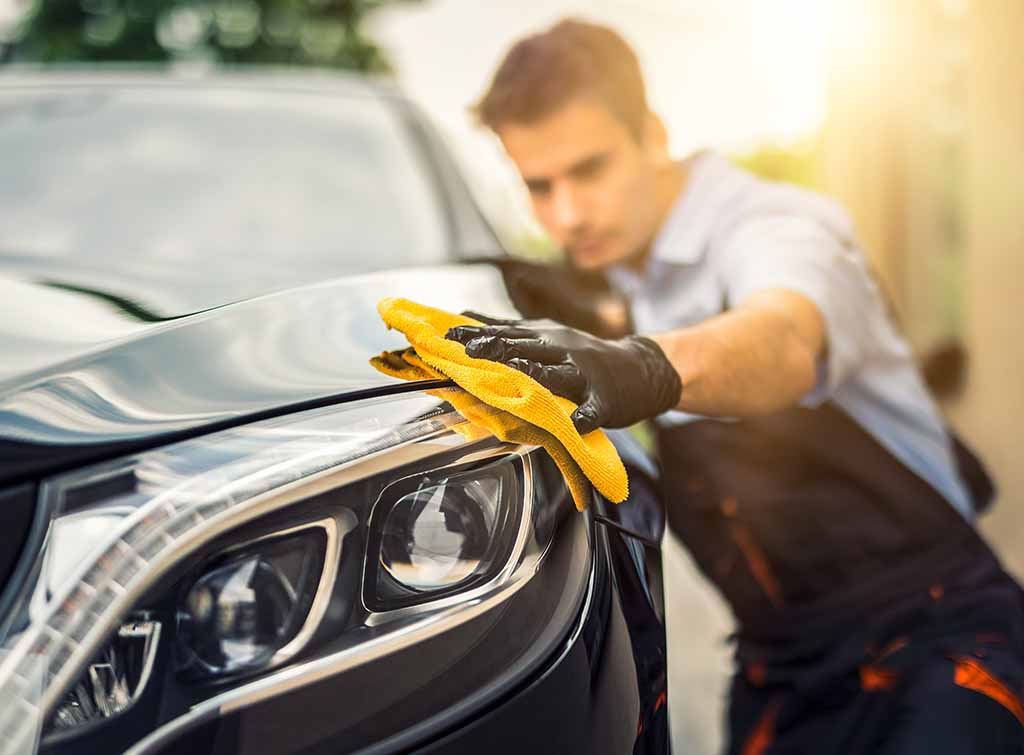 If you're passionate about cars and you've got a great eye for detail, starting a car valeting business could be an ideal career move for you.
Both car owners and company car providers regularly have their vehicles cleaned, meaning there's good money to be made in a well-run valet service. In fact, professional cleaning and valeting services have quickly become one of the fastest-growing industries thanks to the increased focus on hygiene and cleanliness since the onset of the pandemic.
That said, car valeting can be a difficult industry to break into without the right knowledge. This is why we've put together a guide on how to start a successful valet business, so you can take advantage of the demand with all the best tips and advice in mind.
In a hurry? No problem, scroll down to the FAQs section for some quick answers.
How to start a mobile car valeting business
Deciding whether to operate a mobile service or base yourself somewhere permanently will be an important decision as you start up. Choosing to go mobile gives you the freedom to reach more customers, although you will need to invest in a van and consider the fuel costs involved when working this way.
If you do go mobile, make sure you can also transport and power all of your equipment properly. Pressure washers, for example, are an essential part of an efficient valeting service, as they get all the dirt off quickly for you to apply waxes and other finishes. Make sure you can support one on the road, otherwise you might need to ask for permission to use a customer's water and mains supply. This won't always be possible, so it's best to be self-sufficient.
On the other hand, car valet businesses with their own premises can build a local client base and benefit from no extra travel costs. If you choose to do this, you still might need to cover other costs like local business rates. Almost every non-domestic property will be liable to pay a fee to the council, so check how much it is in your area and factor it into your cashflow.
Car valet business plan
Next comes the essential step of drawing up a business plan. This should take the following into account:
Start-up costs
Target market
What your unique selling point will be
Types of services you're going to offer your customers
Pay rates
Expected profit margins
Hiring colleagues
Areas of opportunity
It's vital that you try to be as thorough as possible when estimating your start-up costs to avoid being caught off guard. The more thorough you are, the better you'll be able to budget – if anything, it's better to overestimate.
How to set up a car valeting business
Registration
To lay the foundations, you'll first need to register your business with HMRC and decide on a structure. You can choose to either set up as a sole trader or limited company.
Sole trading can be easier for getting the ball rolling quickly, but keep in mind you'll be personally responsible for any debt or losses you rack up, unlike a limited company. This is just one of the things to consider, so it's best to weigh up the pros and cons of each before coming to a decision. You can read our comparison guide here for a more detailed overview.
Protecting your business
It might sound surprising but there are a few rules and regulations you should be aware of when starting up your car valeting business. These are mainly concerned with pollution and the water run-off created when servicing vehicles. It's important to take note of your obligations, especially if you're using any of the following:
Detergents
Oil and fuel
Suspended solids
Grease
Antifreeze
Do some research before beginning any practical work or you could be facing fines. For this reason, the right insurance is a must. Without it, one small mistake could see you paying back for many years to come. Here are the main types you should consider:
Tools insurance – This will cover replacement costs should your equipment be stolen, damaged or lost
Public liability insurance – Protects your business from compensation and legal fees if a customer claims you've damaged their car
Professional indemnity insurance – In the event you make a mistake in your work that causes the client financial loss
Research
Carrying some market research in your target area is really important. You want to make sure potential clients are nearby, making it easier to develop new and repeat business.
It's also worth investigating what services your local competitors are offering and looking at what they're doing well or not so well. Have a think about what unique selling points will set you apart from the crowd. This could be flexible hours or offering other add-ons with your service, such as detailing or wrapping. Car wrapping is another means of transforming customers' cars using vinyl. Check out our blog on how to start a car wrapping business here.
Many people choose to wash or valet their cars themselves to save money, so you must make sure your business is worth whatever you charge. Remember, people will be more willing to pay for the convenience of having someone else service their vehicle, especially if they know you offer a consistent high-quality service.
Finances
Maintaining a steady cash flow will prove vital in keeping your local valet business running smoothly, so it's best to think about how you want to reinvest your profits to grow at a steady pace.
That's why it's so important to keep a close eye on all your ingoing and outgoings. This way, you can have a good idea of how your business is performing and make changes where necessary.
Don't forget to factor in taxes too. These will need to be filed on a regular basis so you can keep on top of things. If you feel a bit overwhelmed with this process, it could be helpful to hire a professional accountant. Read our article here for more information about that.
Skilled tradespeople get your business started
Join Checkatrade today
The skills you'll need for a car valeting business
Car valeting isn't just about cleaning up a vehicle and there are many other skills you'll need to build a successful business in this market. Some are directly related to the sector while others have more to do with running a business. Here are the most important skills:
Basic maths skills and an understanding of bookkeeping for managing your finances
Communication skills for building relationships and delivering high-quality customer service
Attention to detail – valeting is all about the details!
Cleaning knowledge for using the right equipment correctly
An understanding of cars for knowing your way around each vehicle and its parts
Time management for balancing jobs and business admin
Tools and equipment
Next, you will need to decide what tools to invest in. As mentioned earlier, mobile valeting equipment will have different requirements when compared to those setting up a permanent spot. Here's a list of the essential equipment you'll need for every job:
Brushes
Chamois
Squeegees
Pressure washer
Polishers
Soaps
Polishes
Cleaning chemicals
Vacuum cleaner
Buffing machine
For a mobile car valet business, you will also need a van with enough room to transport all of your equipment.
Car valet marking strategy
When it comes to your marketing strategy, your simplest route to finding work is by speaking to friends and family. They'll be able to get the message out to their friends, social circles and colleagues word-of-mouth. Don't forget your neighbours, especially if you're thinking of going mobile. They will likely become your regulars!
After acquiring some initial business, you'll need to consider spending some time building an online presence. Signing up to Checkatrade is perfect for this as you'll be able to showcase the customer recommendations you gain to millions of monthly site users. You could also consider setting up a profile across social media platforms to expand your audience and interact with potential customers.
Local ads and flyers are also great for this type of work, so consider investing in some to hand out around areas you're intending to work in.
Car valeting business starter kit
Your car valet business starter kit can be seen as a checklist for all the points touched upon in this guide. Here's a quick rundown of everything you'll need:
A solid business plan
Registration
Insurance
The right skills and equipment
Market research
Marketing strategy
Finance management
As long as you do your research, plan your costs effectively and be patient, you should start to see a return on your investments. That said, it's always worth having some savings to fall back on and get you through the first few months.
FAQs
Can you run a car valeting business from home?
If you're considering this route, it would be best to start off by contacting your local council and insurance provider. You should also check your title deeds on your property to make sure you have the green light to legally trade.
How much can you earn running a car valeting business?
The National Careers Service estimates the starter salary for a car valet at roughly £14,000, rising to £16,500 for a more experienced professional. But these are just ballpark figures for entry-level positions. As the owner of a successful business, you could take home far more than this, especially if you're efficient and have a steady stream of work coming in.