How to start a furniture assembly business
Whether it's for a new home or sprucing up an interior, everyone buys new furniture at different points in their life. But assembling it can be a frustrating process that requires the help of someone with expertise. This is what makes furniture assembly such a profitable market for a start-up – there will always be…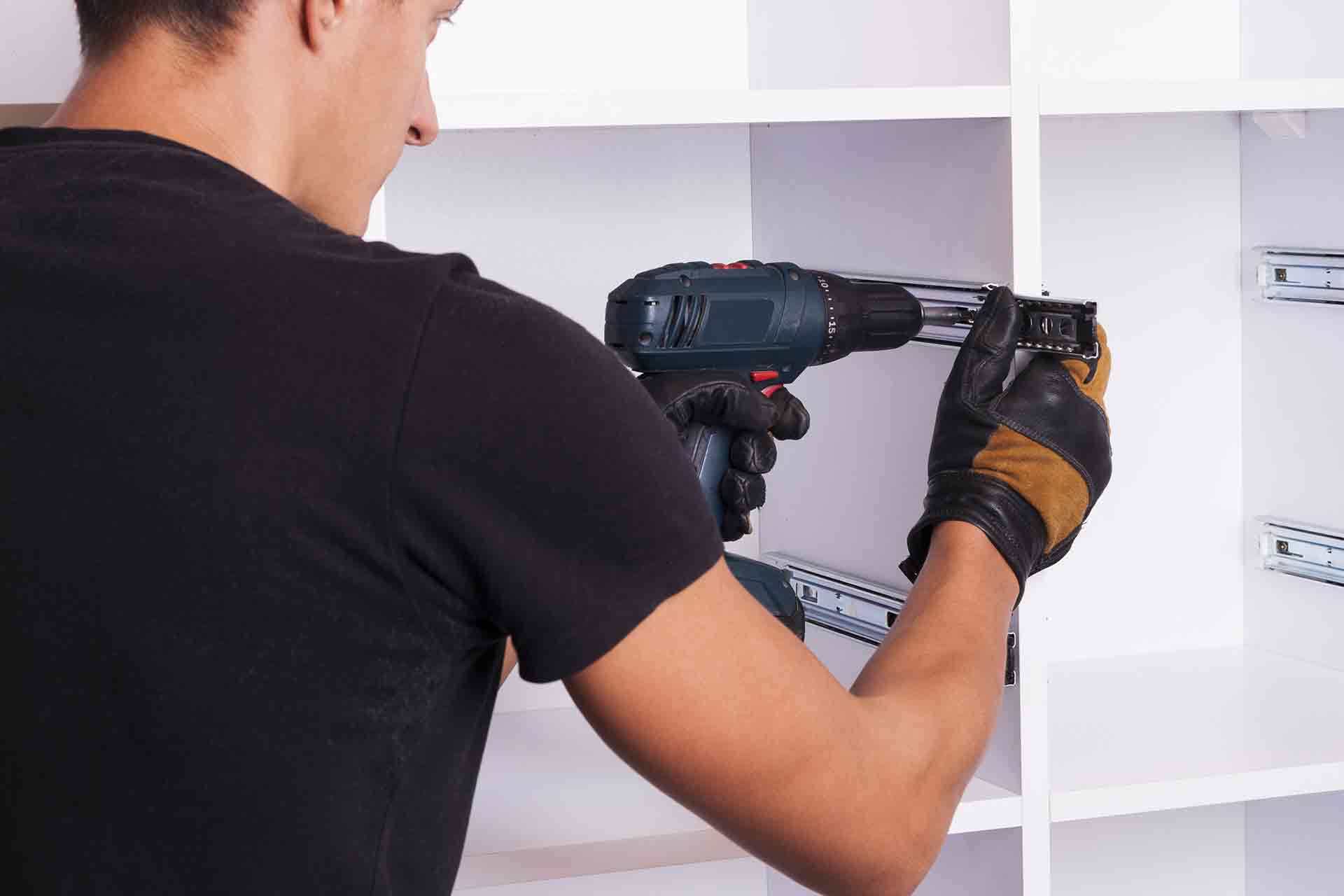 Whether it's for a new home or sprucing up an interior, everyone buys new furniture at different points in their life. But assembling it can be a frustrating process that requires the help of someone with expertise. This is what makes furniture assembly such a profitable market for a start-up – there will always be demand for your services.
If you're looking to develop your career in the industry and make the most of the available opportunity, read on for all the information you need to start your furniture assembly business today.
Qualified for the job
While experience is a valuable thing to have when starting a business, credentials are equally important. If you're in the trade and looking to branch out on your own, or considering a change of career path, these qualifications would be useful to show customers you're fully trained:
NVQ Level 2 or 3 in furniture making and installation
Apprenticeship in furniture making
Carpentry apprenticeship
Joinery apprenticeship
Extra credentials
Building on your credentials, it can also be very useful to hold institutional memberships. Not only is this great for networking opportunities in the industry, it also shows customers that your services are professionally trusted. For a furniture assembly business, the bodies to consider joining are:
The British Contract Furnishing Association (BCFA)
Furniture Industry Research Association (FIRA)
The skills you need
To provide a high-quality service and run a business effectively, you'll need a range of skills that apply to both. These include:
Attention to detail
Numeracy skills
Practical thinking
Ability to work independently
Problem-solving skills
Interpersonal skills
High standard of customer service
Understanding of health and safety
Management skills
Coming prepared
Make sure you invest in all the essential tools before offering your services. Having the right equipment means you can complete your work efficiently and to the highest standard. Approaching the job fully prepared also makes you appear more professional to the client, which can really help in gaining recommendations.
Here are the tools you'll need:
Spirit level
Screwdrivers
Hammers
Rubber mallet
Drills
Saws
Clamps
Pencil
Bear in mind you'll need to transport your equipment between jobs, so owning a van and a valid driving licence is a must.
How to set up your business
Once you've got the necessary credentials, skills and equipment, it's time to go about launching your business. This requires some thought and planning, which we'll talk you through in this section.
The legal side of things
First of all, you'll need to legally register your business. As part of this process, you must decide on a structure. You can either be recognised as a sole trader or a limited company, depending on the responsibilities you want to take on. To help you decide, read our article here on the differences between the two.
Planning makes perfect
As well as a structure, every business needs a thorough plan that identifies an area of expertise and target market. Specialising your service allows you to find a niche and benefit from greater opportunities.
For example, if you're highly experienced with office furniture, you could highlight this as your speciality. From here, you'll want to target either home office workers or corporate businesses that have a lot of office space for employees. Selecting a relevant audience guarantees more success in selling your service.
Bookkeeping
Just as your plan has to be organised, so does your finances. You'll have to keep track of your revenue and expenditure to make sure your business remains profitable. In the beginning, start-up costs might make this difficult, so it may be best to take out a business loan to cover these.
Along with cash flow, it's important to manage relevant taxes and keep these well documented. Being financially organised will make the day-to-day running of your business much easier.
Getting your name out there
Marketing is vital to increasing your customer base, and there are various ways to do so. For attracting local business, print marketing is an effective route to take. You can hand out business cards, put up posters or even signwrite your van. All these techniques will go a long way in boosting your local profile. For more information on adding company graphics to your vehicle, read our guide here.
Likewise, digital marketing offers plenty of methods to advertise your service. You could engage with more clients on social media sites like Instagram. There's no better way to impress your audience than showcasing your best work.
Signing up your business to Checkatrade is also a great way to enhance your online presence. It makes your service readily available to millions of potential customers every month – perfect for maximising work opportunities.
How much will I earn?
In the UK, the average annual salary for a furniture assembler is £23,000. Becoming self-employed in the industry gives you the potential to make even more.
As long as you find your niche and market your business well, you should be able to grow a large customer base for steady revenue. For example, you could specialise in affixing cushioning materials to sofas and chairs, or constructing frames for beds.
Plus, if your type of service is in high demand, you can even charge a premium rate. However, be careful not to overcharge or customers may look elsewhere. To help you set a competitive pay rate, read our price guide here.