Learn how to sell your services as a new trade business
Sales are the key to getting your business off the ground. You as the founder definitely need to know how to sell your services as a trade. If this is the first time you've owned your own business, then you're probably cringing at the prospect of selling. This guide will help you get to know how to sell and not cringe when you do it.
"It takes a certain type of person to work in sales," is something you've probably heard or even said before. You however, as the founder of your company, have no choice but to be in your sales team of 1 (unless you have budget to recruit salespeople to do it for you).
Many people don't enjoy selling their services or themselves. Whether it's the cringe factor, the conflicting marketing 'formulas' or the fear of rejection, many of us find it difficult to put ourselves out there. But 'sales' doesn't need to be something you dread. It's part of your day-to-day now, embrace it.
If you're going to make any money, you have to learn how to sell your services early on. This requires some forethought and the ability to bite the bullet and go for it. Becoming a salesperson is something you need to learn to succeed, and there are several dos and don'ts worth keeping in mind before you get started.
To help you on your journey, we've put together our top sales tips to entice customers and show them that you're the trusted tradesperson they've been waiting for.
Selling doesn't have to be a hard sell, there are different ways to present yourself when you're speaking to a potential customer.
No, you don't need the slicked-back hair, suit and briefcase either, just be yourself.
Keep reading for some top-notch advice.
What to remember when selling your services as a new business
Checklist
Before we get started, here is a checklist to keep in mind.
In everything you do, always make it about the customer
Research and define your ideal client before reaching out to them
Build rapport and avoid hitting potential clients with hard-sell tactics
Offer value first and sell your services second
Ask questions and listen to customer feedback
Consider common psychological phenomenons
Approach people on a human-centred level and remember you're selling to a person
Once you've nailed these steps, think about how to create and define your:
Sales process
USPs (make them about the customer)
Added value
Let's take a closer look at what each of these steps looks like in practice.
How to sell your services as a new business
Make it about your customer
We've all read those long-winded and obnoxious sales posts where someone talks about themselves and their value for several scrolls. The only time you're acknowledged is at the end when they say, 'if you want to be awesome like me, just hire me to do A, B or C.' It's a snooze-fest. No one enjoys hearing someone brag about themselves for eight paragraphs.
(We know, we know, you've read a marketing 101 guide that hasn't been updated for 20 years about how to sell yourself. However, trust us when we say, this isn't how you do it…)
The golden rule for selling your services in the digital era is to stop making it about yourself and start making it about your prospects.
Speak to your audience like they're individuals, not people who've paid to hear your rant about how great you are. Unless you're doing a TedTalk, no one is interested.
Research your ideal client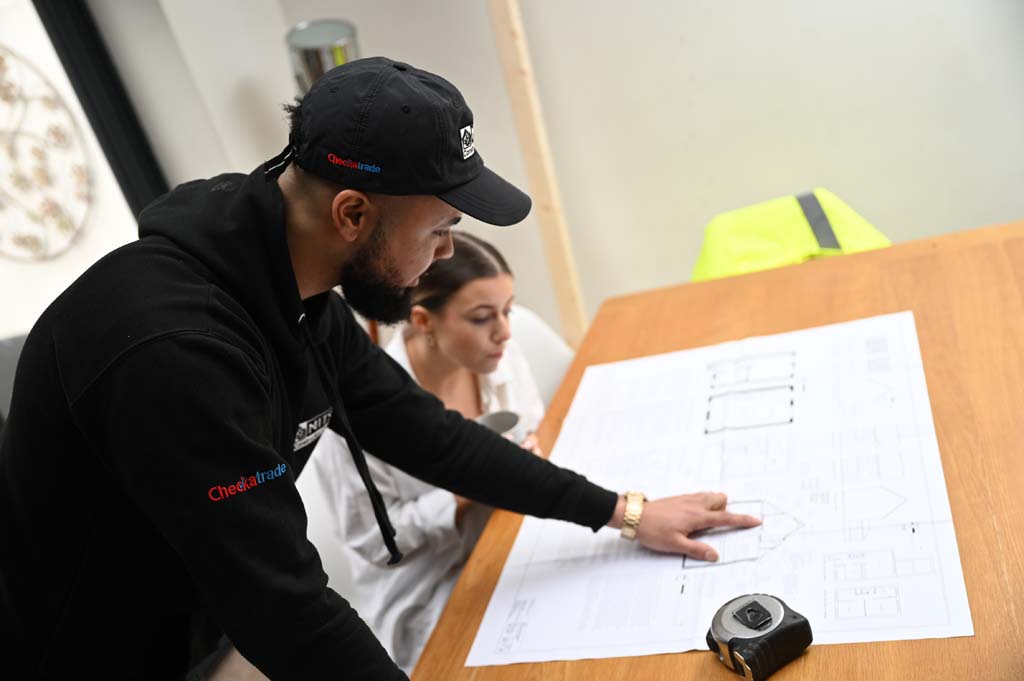 So, how does someone make it about their potential customers and not oneself?
Firstly, you take the time to research your ideal client/s and find out what they like, what their pain points are, and who their ideal saviour of mediocracy is, and then you build a customer profile.
We live in a digital age, so there's no excuse not to do this. LinkedIn, Twitter, Google, press releases and client and company blogs all offer you free information to do some research.
You don't have to hone in on an individual and stalk them like the FBI, but you do need to work out who your ideal client is and how to speak to them like they're a human being and not an unpaid extra in the story of your business.
Once you've built a picture, which includes details like 'age range 30 – 50,' homeowners, want reliable workers, sick of poor workmanship, on a tight deadline, limited budget' and not 'walks the dog at 3pm Monday to Friday and really likes chips from the local kebab house,' you're onto a winner.
Build rapport and avoid hard-sell tactics
Cold calling is out (was it ever in?), and friendly chit-chat is back in business. People like warm and approachable sales tactics, not 'hello, buy my awesome service asap.'
This isn't about creeping out prospects and dropping vague hints you want to brush their hair; it's about using your ideal client data and speaking to people as individuals, not a collective hive mind.
If people think you've sent the same email to 50 other people, they're less likely to reply. If they think you've taken the time to understand them and their needs, they're more likely to respond or, at the very least, won't block you.
Offer value first and sell your services second
The truth of the matter is: people won't buy from you unless they see the value in doing so. This is why marketers are taught to turn leads into customers by highlighting their expertise and offering valuable insights into prospects' pain points. And although that's true to a certain extent, how you showcase your value is what matters.
Hint: it's not through a braggy social media post; it's through advice and expertise.
In short, you need to become a human FAQ page. You're a font of wisdom willing to help, not a desperate salesperson hoping to pay rent.
When you offer value, whether that's through helpful advice blogs (like this one) or a free consultation call, you show you care about what you do and want to help your potential customers, even if you don't get paid.
Instead of stating your value through the aforementioned long-form LinkedIn post, ask questions and answer them. That's the place you highlight how you can help, whether it's a CTA like the one beneath this paragraph or a couple of lines about how you solve the problem you're writing about.
Ask questions and listen to customer feedback
To become said FAQ page, you need to ask questions, whether that's through customer feedback forms, social media pages or site forums. Being curious only helps you improve and hone your expertise.
Assuming you know everything stops you from evolving. The industry term is active listening. It's a skill all marketers need to have, even if the feedback is hard to hear or something you don't agree with.
Consider questions such as:
How does/did this service help you?
Was there anything you wish happened differently?
How useful did you find my services?
What would an ideal experience look like?
Is there anything I can improve going forward?
Can you give me examples?
When you receive the answers, don't immediately respond. Think about the answers before replying, then thank them for their time and explain how you'll act on the advice going forward.
Consider common psychological phenomenons
This is a big one when it comes to selling your services, and there are several to keep in mind. For example:
People love rhymes and trust them more than non-rhymes
When offering our expertise, we often use language we understand but others don't
Our first impressions of a person or company form the basis of how we evaluate all other information about them
We're more upset about losing things we have rather than getting something we don't
Confirmation bias means we accept something if it aligns with our current beliefs rather than evidence-based facts to the contrary
That last one is why we need to make sure we're defining our ideal client. If we don't, we're more likely to sell to the wrong people who don't need or want our services.
Approach people on a human-centred level
This one is easy: remember you're selling to a person, not a collective, and not a queen bee who speaks for a hive mind. There's nothing wrong with tailoring your approach to each person. For example, if they're assertive or analytical. However, always remember they're a person who will react well to you if you approach them on their level. Once you've defined your ideal customer, you can start to build an understanding of their personality type (or just the kind of personalities you want to attract) and build a tone of voice from there. A good rule of thumb is to be professional yet personable.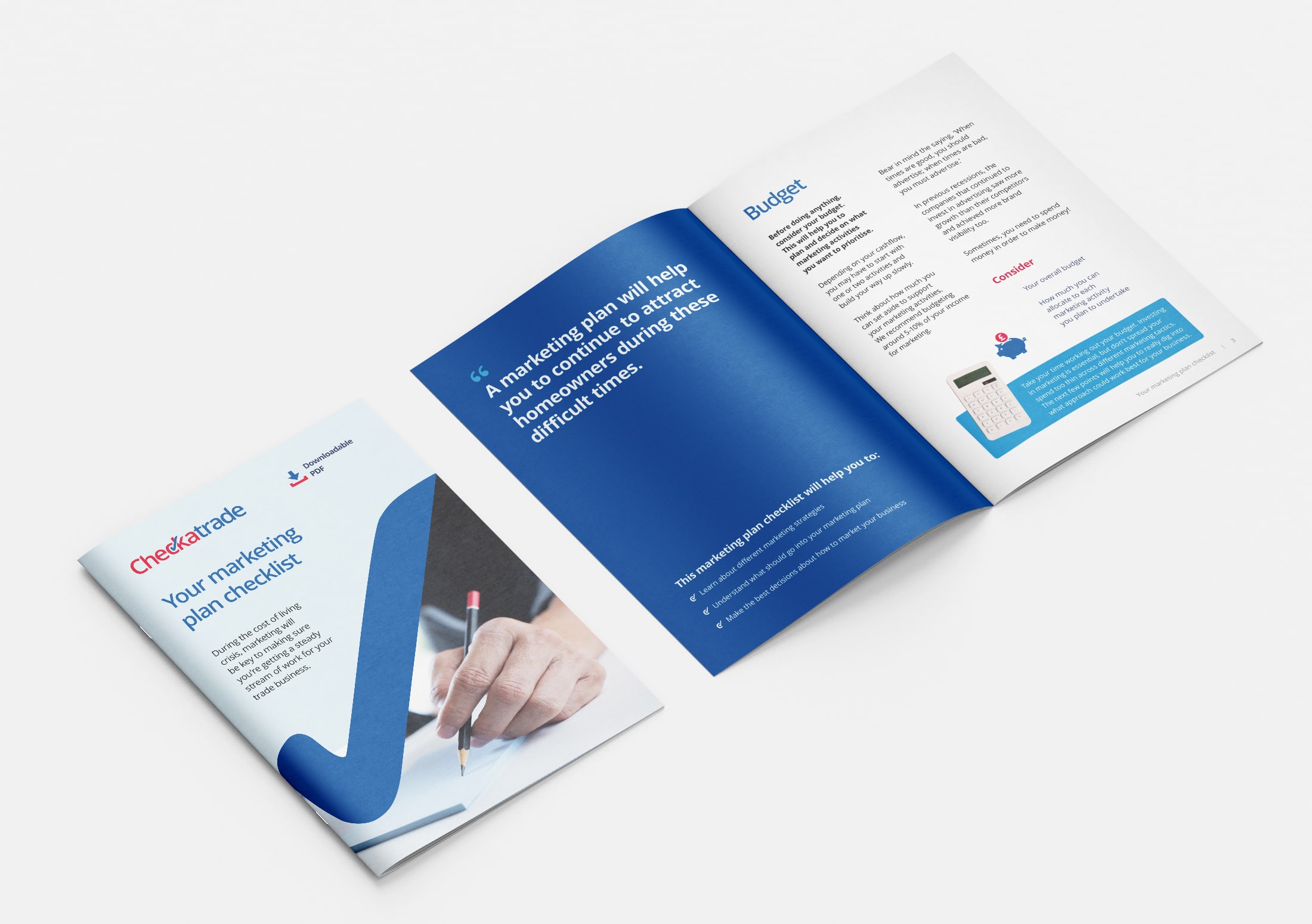 Define your sales process and USP
Now you know how to define your ideal customer and how to sell to them, make sure you lock in your sales process.
CRM systems are a great way to collate customer data and hone your offer, and they also let you work out and track what they're interested in over time. This helps you create a working marketing strategy that develops and evolves as you do.
Another thing to think about is your sales hook. For example, could you offer introductory deals? Is there something about you unique to your industry? What makes you a rare diamond? A unique selling point (USP) is a great way to stand out in a competitive market and is well worth investing time into defining.
Read our top tips for how to improve sales skills for further information.
How to offer added value
Added value is the way forward when it comes to selling your services. Ask yourself whether you can upsell your services once you've completed the initial work.
For example, do you offer a maintenance programme? Do you follow up on your jobs after a few months? Is there a helpline or emergency work number customers can call? Is there an advice blog or help page on your site you can introduce them to?
These small details and added value for your customers are long-term relationship-building techniques that keep you relevant and fresh in the minds of everyone you work with.
Did you find this 'how to sell your services as a new business' blog helpful? Is there anything else you'd like us to include? If so, let us know in the comments!