Myth buster – the things to know before becoming a plumber
Becoming a plumber is an excellent career choice. The work is varied. The pay is good. And the opportunities are many. Many people already have ideas of what being a plumber will be like. In this blog we'll bust some of those stereotypes which are completely untrue.
Getting qualified – training as a plumber
Training as a plumber is accessible and a great way to change your career. Fast track courses by Logic4training (a Checkatrade recommended training partner) can get your plumbing career up and running in super-fast time and give you a choice of qualifications.
A recent Logic4training success story involved army veteran Darren, who won a free place on a Bronze Plumbing Package course at the Logic4training state-of-the-art training centre in Sittingbourne, Kent.
Darren was highly enthusiastic about his experience on the course and said: 'My tutor Alan is tremendous. He really knows what he's talking about. The workshop facilities at Sittingbourne are outstanding. I'm thrilled to bits.'
At the end of the bronze course, Darren was so impressed with his tutor and the training centre that he decided to pay the difference to take the silver package to get qualified with an NVQ in plumbing.
This is just one example of the hundreds of success stories from Logic4training. Now let's take a look at some of those plumbing myths to give you even more incentive to enrol.
Plumbers are not qualified
This is not true. There are a wide variety of plumbing qualifications available today. Many plumbers start out as apprentices. They learn 'on the job' and, when ready, apply to training centres to undertake a plumbing theory course. Successful completion of all elements results in an "officially qualified" status.
One of the most popular and widely recognised plumbing qualifications is the City & Guilds Level 2 NVQ. This course provides all the basic training needed to become a plumber or domestic heating engineer.
For new entrants into the industry, a BPEC is a popular course. BPEC also provides Level 2 plumbing courses regulated by Ofqual or UKAS and has over 200 training centres across the UK.
Companies such as Logic4training also offer Level 2 NVQ plumbing courses. These courses are aimed at people who already have some industry experience and can be completed in as little as six weeks. Once qualified through Logic4training, students can apply for a JIB Plumbing CSCS card – an essential part of accessing the best plumbing work.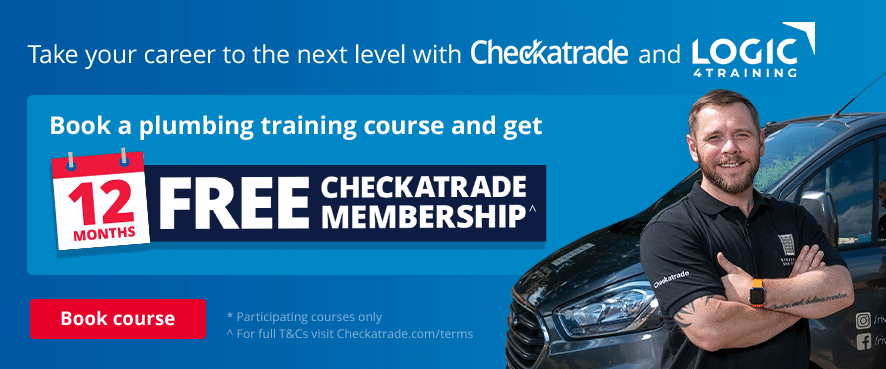 Plumbers are not good at talking to people
Whether you're a domestic plumber working in people's homes or a plumber working on building sites alongside other skilled tradespeople, good people skills are an essential part of the job.
Domestic plumbers need to be friendly and polite. They should be comfortable entering people's homes and putting them at ease. Talking to homeowners is about making them feel comfortable and confident that your completed work will meet their expectations. A friendly plumber is far more likely to get recommendations from customers, which will help to grow your reputation and win you new jobs.
For plumbers on construction sites, teamwork and good communication are essential. An on-site plumber will work alongside electricians, carpenters, plasterers, gas engineers and numerous other tradespeople. Good communication will help to ensure that all work runs as smoothly as possible.
Plumbers are not tech-savvy
Plumbing technology is changing at an extremely fast rate. To stay ahead of the game, plumbers today need to understand as much as possible about the latest tech. Some new developments in the plumbing sector to consider include:
Sensor operated hands-free taps
Smart water systems connected to smartphones
Recycled water systems
Electronic flood and leak detectors
Digital water temperature controls
Whether you work as a domestic or on-site plumber, new plumbing tech is being incorporated into homes across the UK. Having the skills and acumen to install and service these systems will greatly improve your employability.
Plumbers only fix toilets and leaking taps
Of course, fixing toilets and leaking taps is an important part of being a plumber. For some plumbers, these jobs may be a regular part of their work, while other plumbers may rarely undertake emergency repair work.
Plumbing is a broad and diverse industry. As a plumber, you may be required to work on a variety of jobs, including:
Boiler installation and maintenance
Industrial plumbing work (civil water systems, sewage treatment plants, commercial pipework)
Pipe fitting and maintenance at factories and power plants
Irrigation systems on farms
Fire sprinkler systems
Many plumbers begin their careers in a certain area and build their knowledge over many years. Specialist plumbers can earn excellent rates of pay, with certain plumbing experts earning upwards of £60,000.
How do you kickstart your plumbing career?
To kickstart your plumbing career, you need to find the right course for you. Working towards a Level 2 NVQ is a great place the begin. Firstly, you need to decide how much money you want to invest in your plumbing career. A Bronze package Level 2 Diploma in Plumbing and Heating plus Checkatrade membership through Logic4training costs £3,700.
Once you're happy with the costs, you'll want to find a course local to you. Logic4training currently have opportunities to study at their Sittingbourne training centre. This is the perfect location for trainee plumbers who live in Kent, Medway, and East Sussex.
Summer courses start this July and August, so now is the perfect time to start planning! This way, you'll be qualified by late autumn, just in time for the winter rush of plumbing jobs.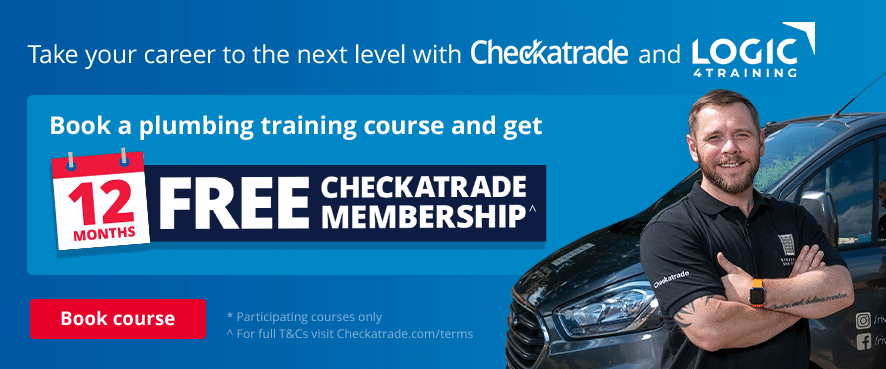 Local training courses for plumbing
Logic4training also run plumbing courses at other training centres across Southeast England. Have a browse of what's on offer at the following training centres:
When you choose Logic4training as your plumbing training provider, you don't just enrol on a course. Get qualified, and you're done. Logic4training are committed to being your career partner – not just a crash course and money taken – they plan to help you develop your skills for your whole career!
FAQs
What card do plumbers need?
A Blue JIB CSCS card is awarded to fully qualified plumbers. Students who complete a Level 2 plumbing course with Logic4training can apply for this card.
Can I be a plumber without an NVQ?
To work on a large construction site or for a well-known plumbing company, you will need a Level 2 Plumbing NVQ. You can, however, work with a qualified plumber and earn as you learn by taking a fast-track plumbing course.
What can a level 2 plumber do?
A level 2 plumber can install and maintain all hot and cold water plumbing systems in a domestic environment.