Guide to starting a rubbish removal business
The amount of waste we generate is much greater than ever before. And because of our "throw-away" culture, rubbish removal companies are more in demand than ever before. So, if you're considering starting a rubbish removal business, now is the time to do so. Find out how to start a rubbish removal business, below.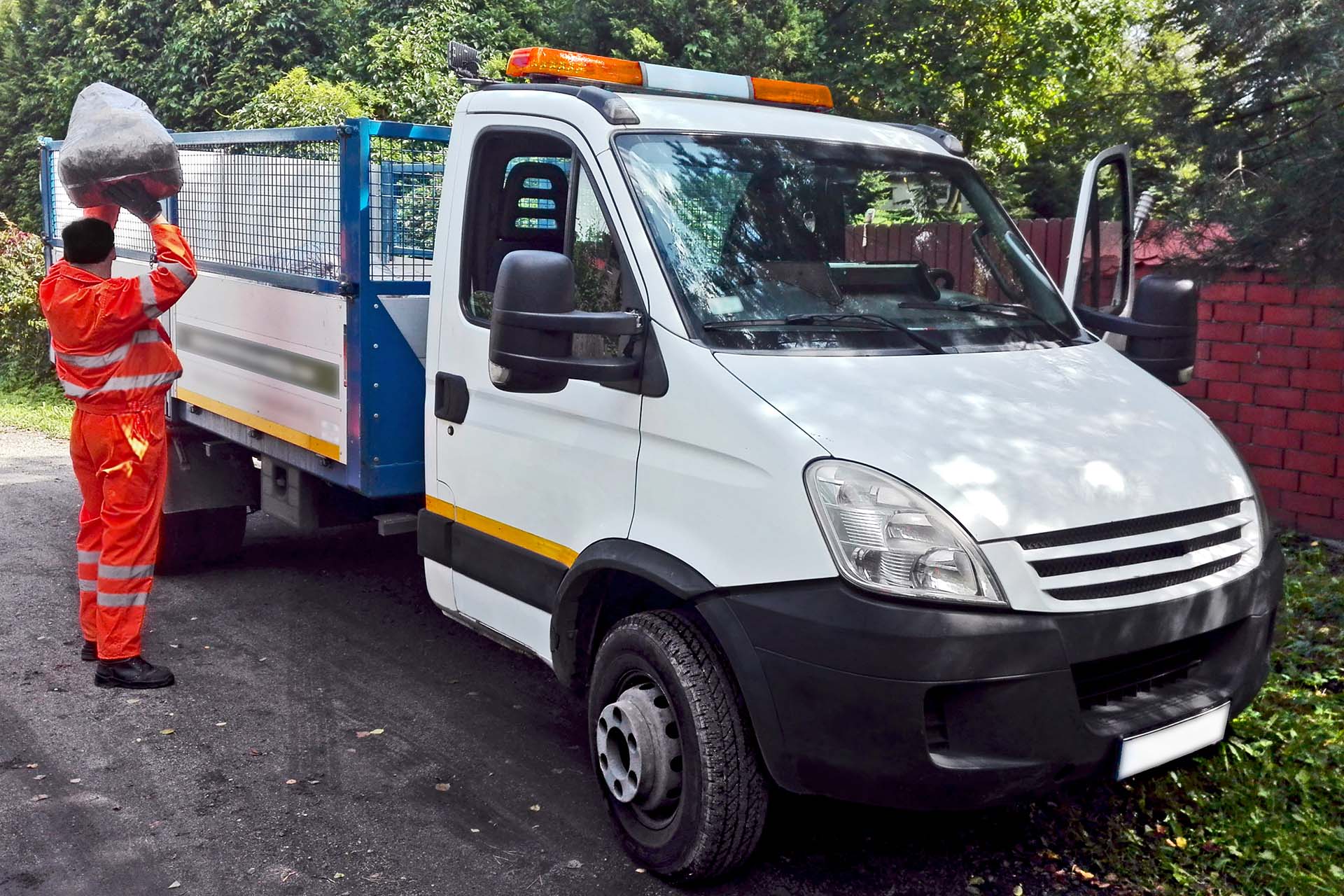 The first steps when starting a rubbish removal business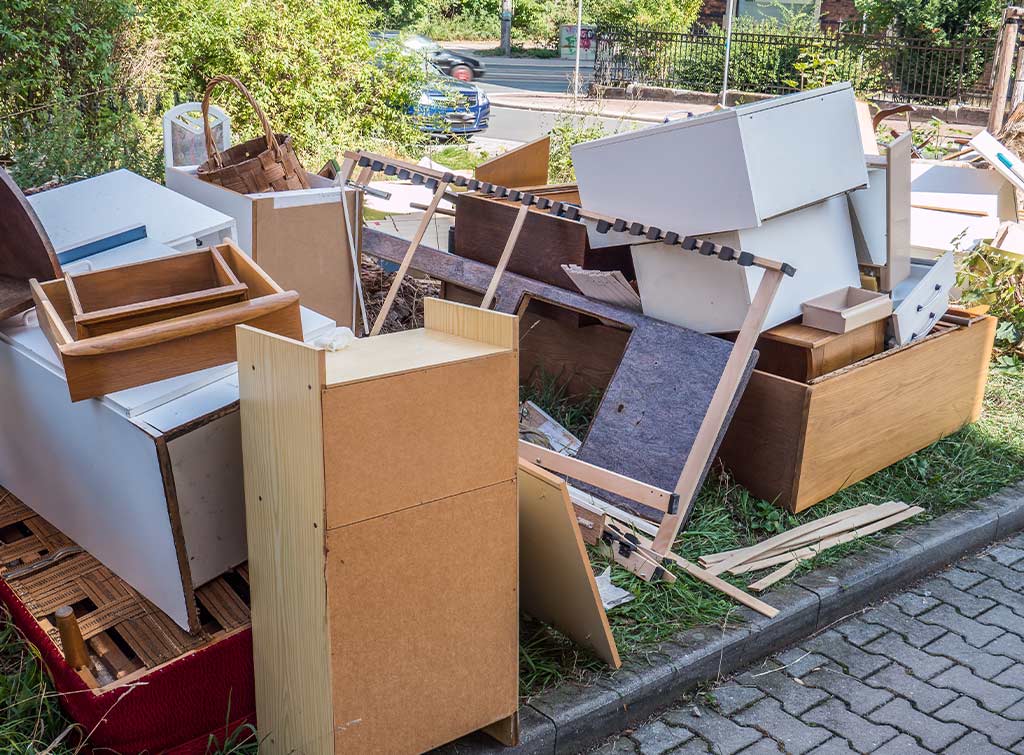 Starting a rubbish removal business is a great experience. But you'll need to begin with a solid foundation.
In this industry, you can build a company that you're proud of. You can also make a decent profit and develop your skills.
The waste management business sector can be very profitable, too.
Not sure where to begin? Follow these steps to start your rubbish removal business successfully:
Choose a good business name
First things first, when starting a rubbish removal business, you'll want to create a good business name.
Our advice? Pick a unique and catchy name for your rubbish removal business. And make sure it's one that's easy to remember.
Once you've chosen your business name, you'll need to register your company with Companies House.
Decide whether to start small and expand over time, or go all in.
If you're low on funds or inexperienced, starting small is a great way to build your business from the ground up. And you'll get valuable experience in the process.
Remember, you can always expand once you've found your feet.
Work out how you'll remove the rubbish. Will you buy a business van or lorry to transport rubbish?
Also, waste removal companies need to register to transport, buy, sell and dispose of waste.
So, ensure you do this using the gov.uk website. If you don't, you could face fines of up to £5,000.
Make decisions on the type of waste
Decide if you'll work with hazardous waste or not. You can charge a premium for this service, but it can be risky if you aren't confident you know what you're doing.
Review competitors
Look at competitors' websites and what they offer. This will help you know how to position your business and typical rubbish removal prices.
Research the rubbish removal market
Research the market to find out what services are in demand and what customers' requirements are.
Consider offering different services or better-quality services that could increase your company's profit.
Review what the job involves
Think about if you're fit enough for this physical job, as it'll involve a lot of heavy lifting.
Remember, you'll need a strong stomach when dealing with certain types of waste. You might encounter pests who have made a home in rubbish collections, too. So bear all of these points in mind.
How to start a rubbish removal business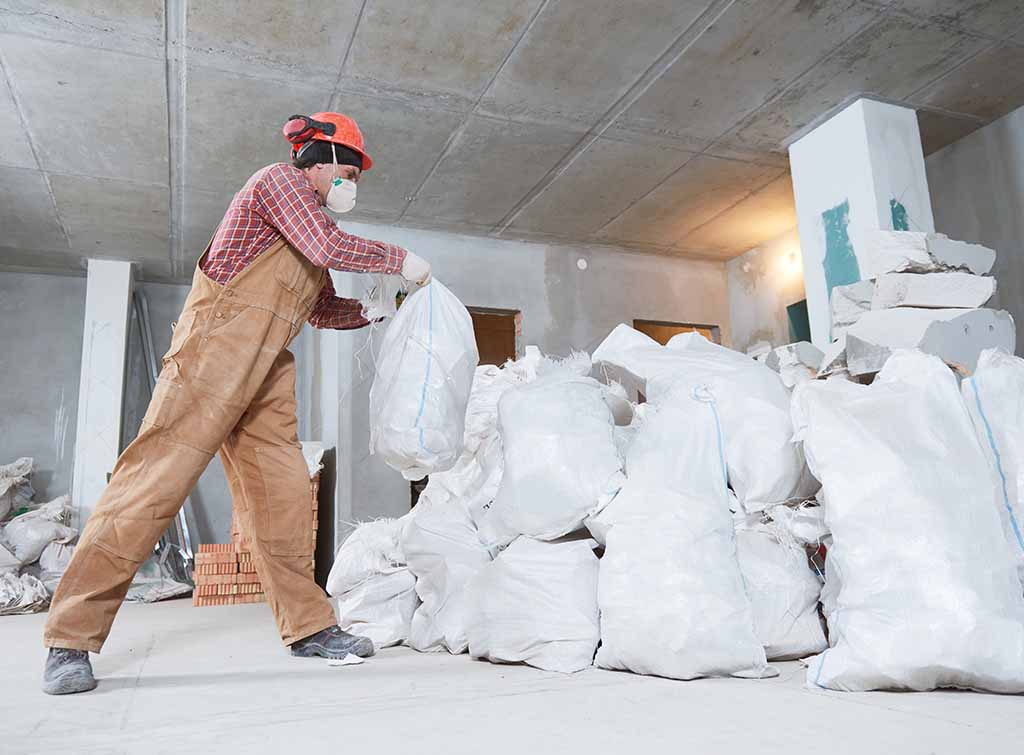 As long as you create a detailed business plan, you can avoid most problems when starting a rubbish removal business.
Building your business with care can be a really rewarding experience. So, ensure you include the following sections in your plan:
Getting your finances in order
One thing to consider when starting a rubbish removal business is how you'll fund your new company.
If you're struggling to save any spare cash, you could take out a bank loan or credit card. But make sure you're aware of the repayment process and interest rates.
Then, you'll need to decide how much you'll charge for your services. As well as how you'll pay your overheads.
Remember to keep any invoices and receipts for tax purposes. If you're unsure about your company's finances, you could hire an accountant.
An accountant can take care of any complicated issues. And they'll also ensure you're paying the right amount of tax!
Finding and attracting customers
When starting a rubbish removal business, you'll need a steady stream of customers to become successful.
So, decide what customers you want to attract. Would they be residential or business customers?
It can be hard to find customers when you're a new business. But don't worry, you can use marketing to combat this.
Consider advertising your company name and phone number on your vehicle. Also, create a website and advertise your services in local papers, or online, using social media.
The best way to reach a wide range of customers is to join Checkatrade. You'll automatically be entitled to a share of the many customer leads we get every month.
Plus, we'll send you complimentary marketing materials.
Get that magic Checkatrade tick
Become a trusted business with Checkatrade
Sign up now
Follow the law
As a new business owner, you need to ensure your rubbish removal business is following the law.
You'll need to pay the correct amount of tax. National Insurance is essential, otherwise, your state pension may be at risk.
Don't forget to sign up for insurance, too, and register with the HMRC.
You also need to choose a company structure and consider becoming a sole trader or limited company.
Review day-to-day running
There's a range of different choices you need to make to shape your rubbish removal business.
These are key to planning exactly how your business will be run. You'll need to decide where you'll operate, how you'll transport rubbish, what services you'll offer, etc.
You'll need a licence to process waste, too. This can be obtained from gov.uk, and costs £154.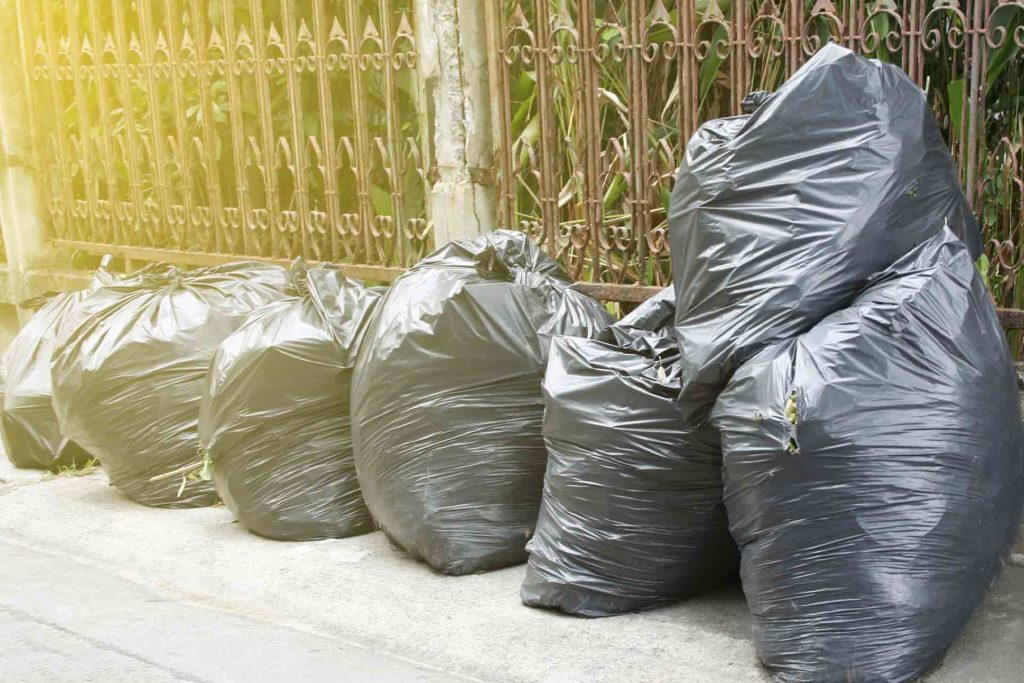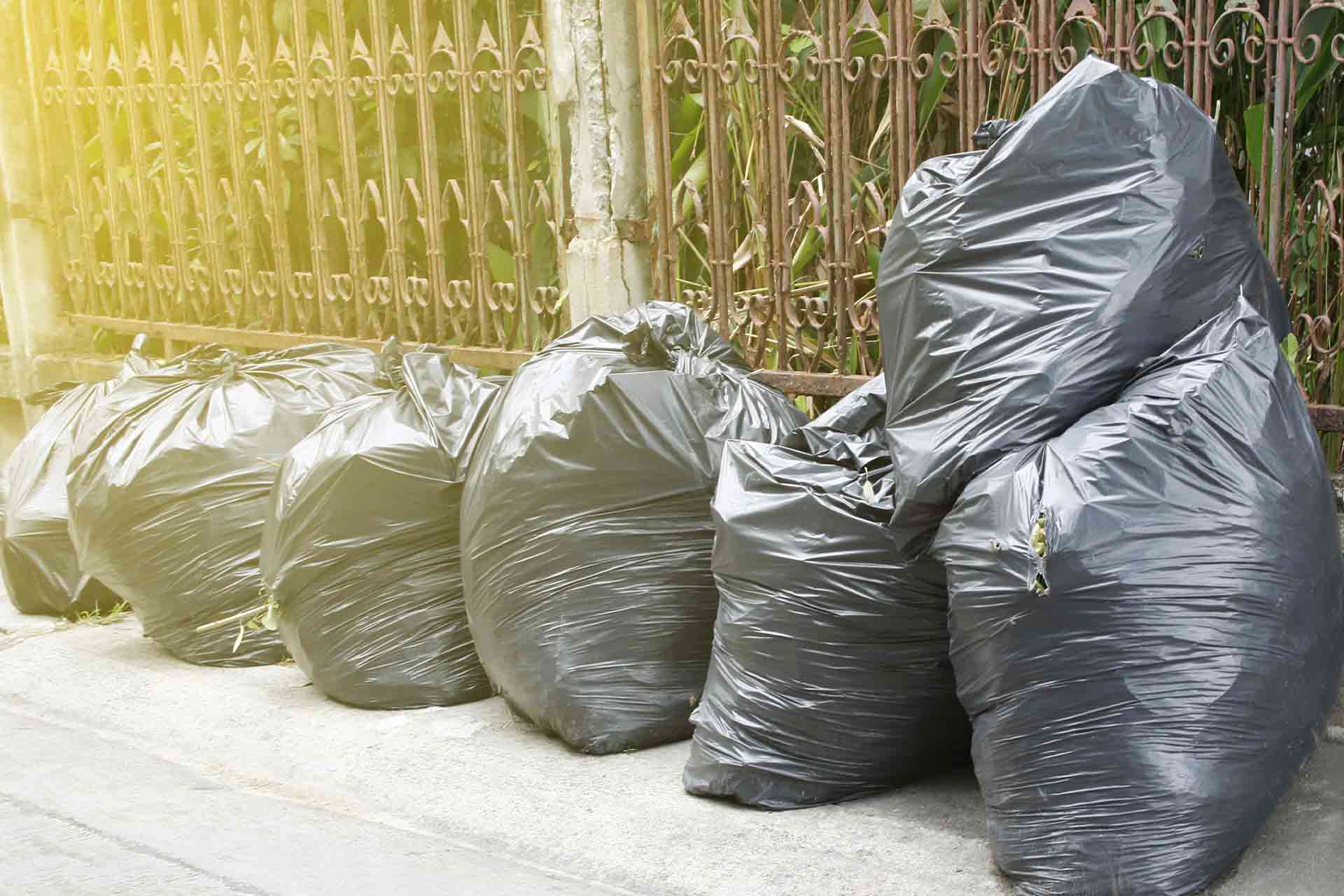 Getting insurance is so important for your commercial rubbish removal business. Business insurance covers any legal fees. But more importantly, if a past client decides to sue you, public liability insurance will protect you financially.
Other types of insurance include:
Personal accident insurance
If you have an accident, personal accident insurance covers you for loss of income and any expenses or bills.
Van insurance
To cover your van if there's an accident or if it's vandalised.
Employer's liability insurance
If you plan to hire employees, this type of insurance is essential. If an employee gets injured or unwell at work, you and your business will be covered for compensation costs.
Commercial waste removal business start-up costs
Working with rubbish and waste will require a range of tools and equipment. Having the right tools lets you do your job well (and safely).
Other commercial waste removal business start-up costs include buying a van, insurance and marketing.
The most important tools and equipment you'll need include:
Overalls
Gloves
Face mask
Rake
Strong bin bags
Shovel
Worried about affording start-up costs? Don't worry, you can save money by becoming a Checkatrade member. Just shop for business essentials through our Buyers Club.
Get that magic Checkatrade tick
Become a trusted business with Checkatrade
Sign up now
How do I start a waste management business and make money?
We've looked at how to start a waste management business. So, let's look at how you can start to earn money.
There are four main ways to do this. Each is a little different, so you could choose to specialise in one area or cover multiple methods.
Below are four ways you can make a profit from rubbish removal:
Removing rubbish
Collecting and disposing of other people's rubbish legally.
Reselling items
If you collect any items that are in good condition you can choose to resell these.
Taking rubbish to recycling centres that pay
Some recycling centres pay for certain types of waste, so this option is worth looking into.
Contracts with local authorities
Once your business is established, you could sign a contract with your local authority to remove rubbish.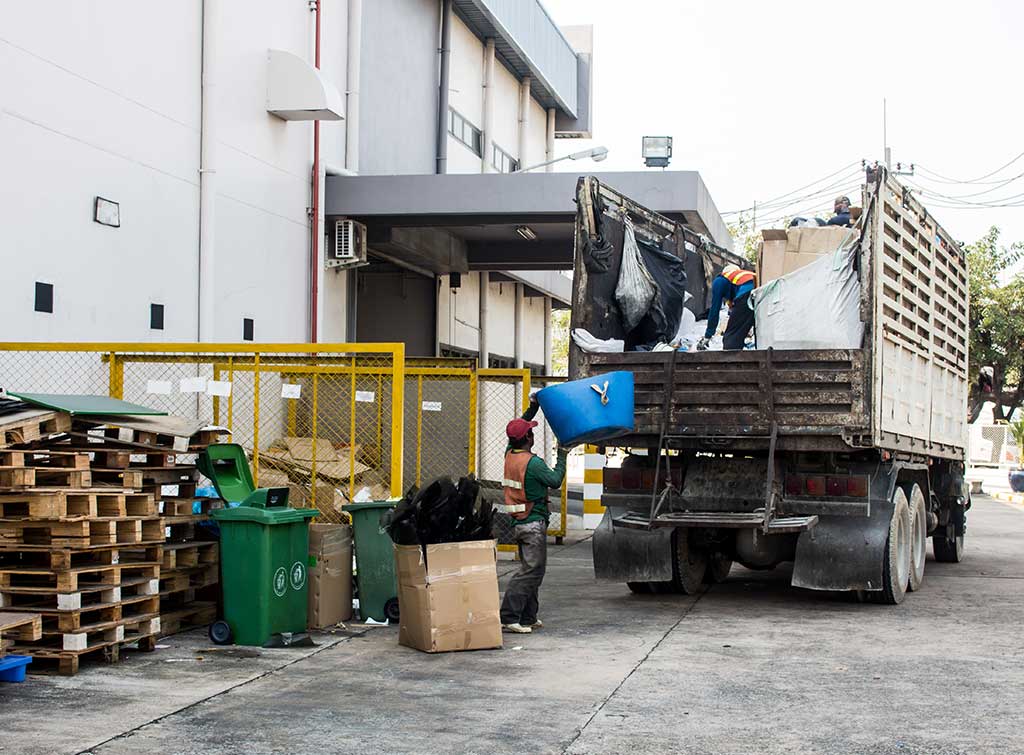 Rubbish removal business FAQs
Is the money good for rubbish removal businesses?
If you're hoping to start a rubbish removal business, you'll want to know if it's profitable.
You can make a good living working in this industry. Although, new businesses may take a few months to realise their potential.
How much you earn also depends on what services you offer. E.g., you can charge more to remove hazardous waste.
Your company's income also depends on its size. Larger businesses will earn more but also have higher overheads to manage.
The start-up costs for a rubbish removal business are relatively low, so you should see a profit in no time.
Useful checklist for starting a rubbish removal business
Always take the time to draw up a thorough business plan to get started on the right foot.
Picking a good business name and branding can help to market your company and attract customers.
Never dispose of invoices or receipts, these will all be needed when you fill in your tax return.
Signing up for insurance will help to protect you and your business financially and legally.
You can make a good living through waste management but this all hinges on how you run and market your business.
Save with AnyJunk or LoveJunk with Checkatrade
Enjoy endless membership benefits
Join now!