The big 2021 wood price rise: Top tips for tradespeople
The timber price increase in 2021 and 2022 is a result of timber and lumber prices going up. Tradespeople are seeing product availability issues, cost increases and longer lead times. Here's our top tips to make sure you're not stung by this issue.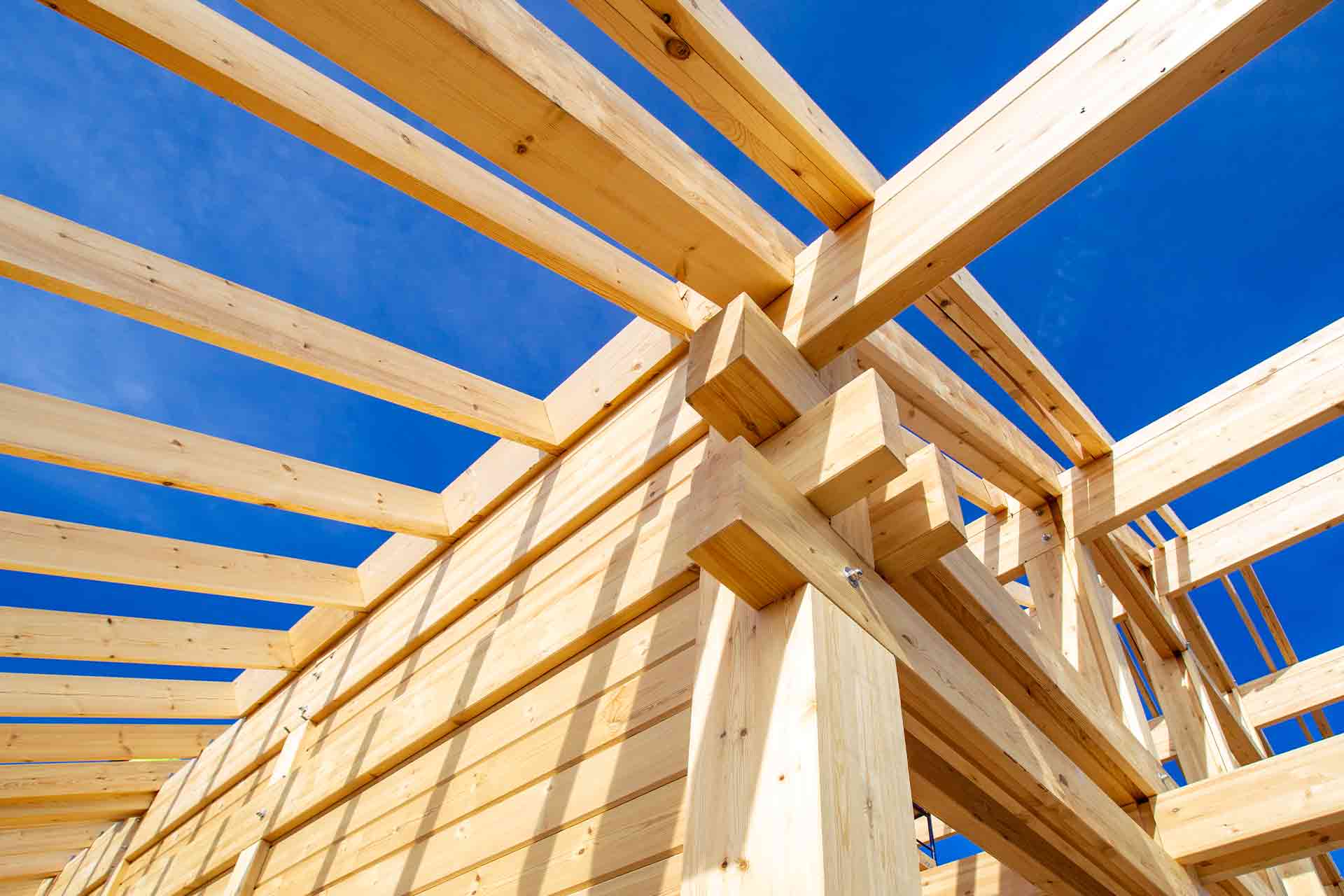 It's a great time to be a tradesperson, with the construction industry seeing a 13% increase in demand last year – and it's still growing. But high demand, Brexit and a backlog of projects bring new challenges to you tradespeople.
With this in mind, we will look at what this means for the industry, why wood prices have increased and how you can ensure you aren't out of pocket when pricing future work.
How are Checkatrade helping their members navigate the rise in wood prices?
There are thankfully some positives. Long-delayed projects are now starting, interest in home renovations is booming and we are strong believers that our members are well-positioned to capitalise on this growing demand.
We've been helping our members navigate challenging market conditions for over 20 years, through education and connecting customers with trusted tradespeople. That's one of the reasons we've prepared this fantastic guide on the cost of timber, as well as the tips below, including information on how to revise your prices.
Whilst we don't have a crystal ball for how long the wood price rise will last, we do have lots of fantastic benefits that can help our members during this time:
Partnerships with suppliers of materials, tools, insurance, vehicles, fuel and more, that can help you to achieve reduced prices and save money on other business essentials.
Flexible membership options that make it easy for you to receive requests for work and choose the jobs you want. If you'd rather take jobs with lower priced materials at this time you can do so.
Our community is an amazing place to ask questions on any challenges your business is facing. If you're struggling to make sense of the new environment for projects then ask our other members for advice.
If you want to take advantage of this incredible period of demand for new projects, joining Checkatrade can open you up to more customers than ever before. We make it really easy for customers to find tradespeople and can put your business at the forefront of their mind.
To join Checkatrade and learn more about our amazing benefits click here.
Why have wood prices increased?
Put simply, the timber price increase is down to two things, supply and demand.
Supply: Limited timber production occurred during 2020, as a result of Covid-19 and even with production already at a 13 year high, there still isn't enough supply to go around to meet demand. For example, the UK gets 40% of its timber from Sweden, but much of this is being kept in the country for local projects. In addition, shipping and transport costs have risen, leading to lumber prices going up.
Demand: We are in an incredible boom period for projects, with many large projects that were delayed until 2021 now beginning. Due to increased demand, the market is prepared to pay higher prices. That's why most of the European supply is being used in the US (despite a 232% increase in prices!).
What are typical timber and lumber prices in 2021?
Prices are now at record highs in a number of countries, although the exact increase varies from country to country. In the UK, softwood lumber was 113% more expensive in 2021 and C16 and C24 lumber was up 60-70%. Whilst suppliers are absorbing some of this cost, this isn't sustainable, so market prices have risen accordingly.
These prices are also continuing to rise month-on-month. For example, in April 1st 2021, Jewson reported monthly rises of 10-18% for fencing, battens and plywood.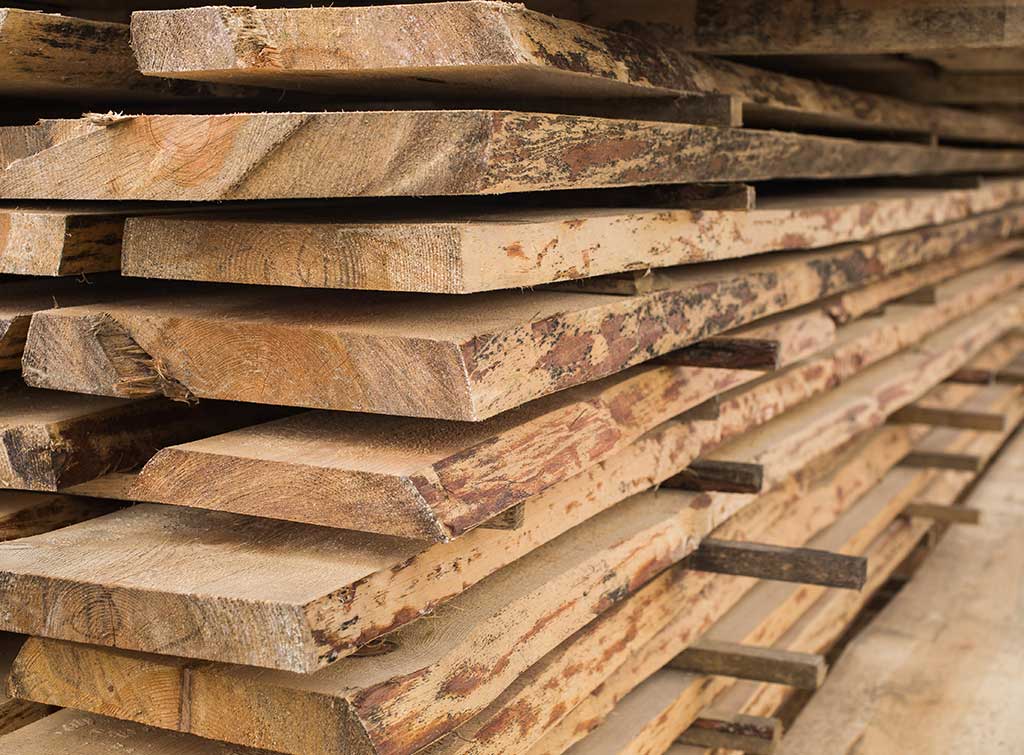 What is the timber and lumber price forecast for 2021?
In a joint statement from the BMF and CPA they explained that
"Timber is a global commodity and there is an imbalance between global demand and supply that is not likely to be resolved in the near future. The UK must be prepared for higher prices to continue."
So, should you stockpile wood in 2021 like the rush for toilet paper in 2020? Well, it depends. We're very much in unchartered territory here. No one knows how much prices will continue to rise, what the limit is, and when they will return to lower levels.
If you have an urgent job, then buying the timber today could be cheaper than buying it tomorrow if trends continue. Also, if you're a large construction company that will have no trouble using the materials, you could save a fortune by purchasing before the peak.
Think of it like buying stocks and shares – buy low, sell high. Or in this case, buy materials before they go up in price and make sure you use them before they go down in price. Much like the stock market, it's impossible to know 100% for sure what will happen or to give a guaranteed 2021 lumber price forecast. But, current trends do indicate a continued rise in prices, at least in the short term.
How should I price jobs during the wood price rise?
In addition to timber and lumber, the cost of many other commodities has risen, including tiles, insulation, steel, paint, plaster and more. This means that accurately pricing a job is a moving target, with prices changing monthly.
With this in mind, what's the best way to price a job and not get caught out by the rise in the cost of wood? Well, here are some of our top tips:
Educate customers on why the cost of materials has risen. It's important they understand that it's due to external factors and that you aren't charging them more to increase your own profits.
Encourage customers to book jobs sooner rather than later, so they avoid other price rises.
Separate out the costs for labour and materials when pricing. This will help you show how your part of the job remains reasonable and help them see that the material price is purely based on market rate.
Don't be tempted to lower your labour prices to compensate and make the end cost to the customer the same. Demand for projects is very high and you'd be doing yourself a disservice by undervaluing your part of the job.
Indicate on the quote that material costs are subject to change or only valid for a certain number of days. This covers you against any future price rises.
Provide an estimate rather than a formal quote and advise that materials will be charged directly to the customer. This covers you against fluctuations.
Consider using alternate materials, such as PVC or composites. For example, try Trex decking instead of wood. This also gives you the chance to upsell them to more premium products.