Last updated on March 31st, 2022
Cost of timber increase – Everything you need to know
You'll be hard-pressed to find a building project that doesn't use timber. From major structural building projects to decorative elements like bespoke panelling and furniture, when it comes to homes and buildings, timber is the definitive 'raw material'. However, the cost of timber is increasing. Some estimates put the rise as high as 45%.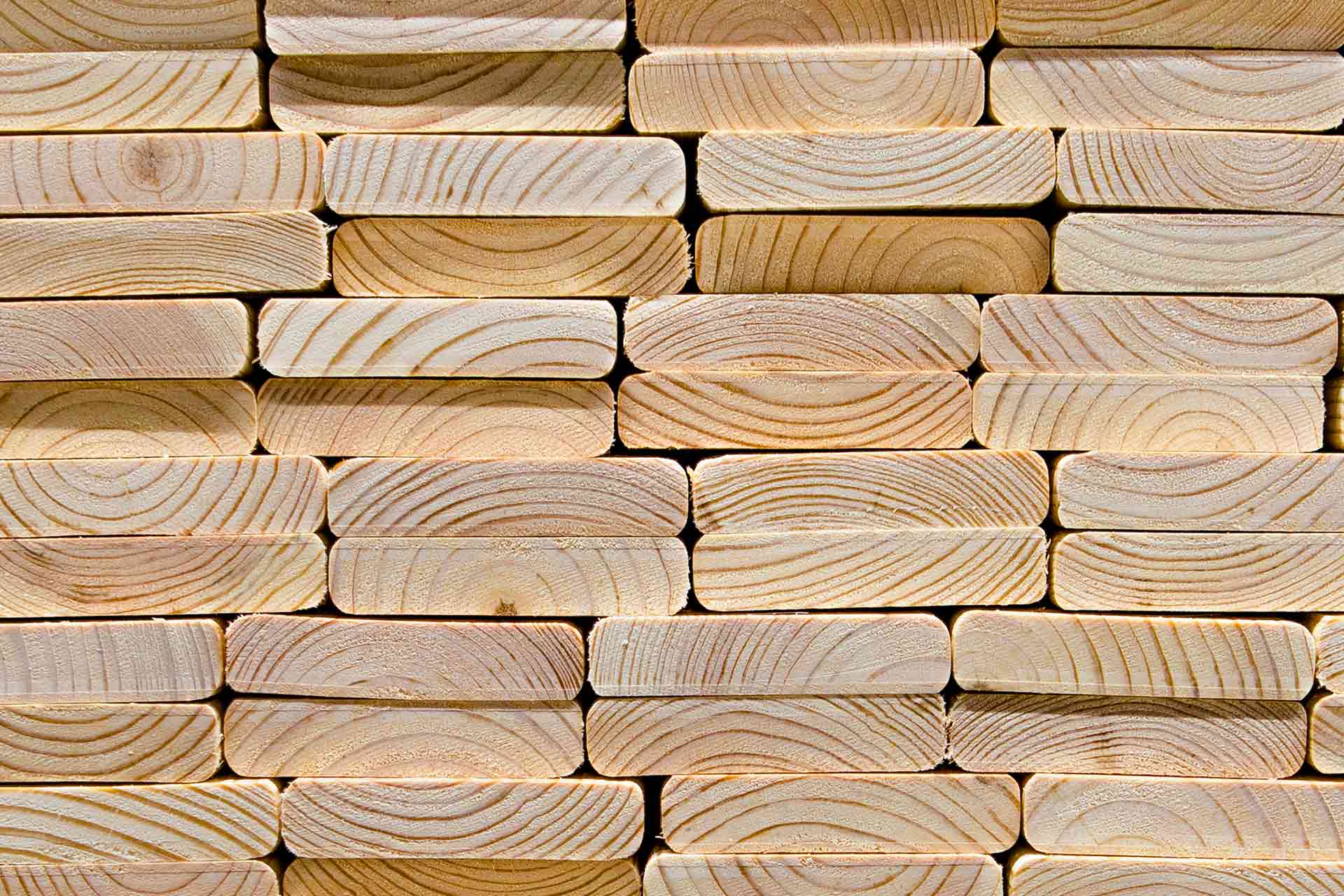 You'll be hard-pressed to find a building project that doesn't use timber. From major structural building projects to decorative elements like bespoke panelling and furniture, when it comes to homes and buildings, timber is the definitive 'raw material'. However, the cost of timber is increasing rapidly, which means there is a knock-on effect on the cost of projects. A number of factors are driving this.
In the last year, the property and home renovation market has been booming. Stamp duty holidays have encouraged people to move, increasing demand for materials as they renovate. Then there were multiple lockdowns, which prevented people from spending on holidays and encouraged them to instead invest in their homes. The Timber Trade Federation (TTF) published a study in January and February 2021 which shows that a range of ongoing logistical and administrative difficulties related to Brexit has also led to supply problems and price rises.
We spoke to one of our members, Lee Austin Director of All Roofs, who owns a roofing merchant. Lee said that "since September, timber is currently up around 45% with increases still to come in the near future." Reports suggest that this could further increase due to the Brexit trade deal.
Checkatrade member, Neil Rogers of Honeywood Joinery said, "I was told by my local merchants if you're pricing up a job and it's longer than a month away, add on another 15-20% on your price for more timber inflation prices."
Cost of timber
Timber refers to a range of materials made from wood. They have varying characteristics, uses and performance. The best way to categorise timber products is to split them into two categories, 'hardwood' and 'softwood'.
As a general rule, softwoods are better suited to property construction due to the ease of installation and most crucially, cost; softwood trees like pine and fir take less time to reach maturity, which means they're cheaper to grow. That's why in most cases, things like walls, flooring, decking and construction elements like architraves and rafters will be made from versatile softwoods. Softwoods account for approximately 80% of the timber used in construction.
Due to their higher cost, hardwoods are more suited to furniture and some decorative projects. Another big consideration is aesthetics. That's why hardwoods are popular as veneers, often laid over cheaper softwoods. Hardwoods like teak and mahogany are also popular for building musical instruments. Many of the world's most iconic guitars are made from a combination of teak, maple or mahogany.
See the tradespeople we've checked and recommend for your job
Softwood cost
Popular types of softwood include pine, cedar, redwood and fir. These timbers can be sourced in different sizes and different forms depending on what you need it for.
For example, if you're having a pine door fitted, you're looking at an average cost of between £45 – £120 per door (not including installation).
Fence panels tend to be a mix of softwoods and you can pick them up for around £20 upwards depending on the size (not including installation).
Softwood skirting boards can range from around £3 per metre – £8 per metre depending on which style you choose (not including installation).
Speak to a professional tradesperson about your options when it comes to your project and they will be able to best advise you on the timber most suited to your project.
Softwood can be used for:
Decking
Cladding
Doors
Façades
Furniture
Windows
Structural Beams
Flooring
Fencing
Roofing
See the tradespeople we've checked and recommend for your job
Hardwood cost
There is a range of popular hardwoods available well suited to a range of home projects and renovations.
From American White Oak to Maple, Beech, Western Red Cedar and Ash, they all have their benefits and all range in price depending on the size and how you source it.
The wood for hardwood flooring can start upwards of £40 per m2 depending on which material you choose.
A professional will be able to source the best materials for your project to ensure that you have not only the best price but the best possible quality.
Hardwood can be used for:
Flooring
Fencing
Veneers
High-quality furniture
Musical instruments
See the tradespeople we've checked and recommend for your job
Reclaimed wood cost

Using reclaimed wood and timber is a great sustainable way to save money while achieving a unique and distinctive look. Whether it's wooden shipping pallets upcycled into garden seating, shelving from old scaffolding boards or old leisure centre flooring converted into an Instagrammable kitchen, there's so much you can do with reclaimed wood.
You can pick up reclaimed scaffolding boards online for around 80p – £2 per foot. Be sure to shop around to see if there are any being sold near you. You could commission a carpenter to create a reclaimed wood dining table, bespoke shelving, or even some garden furniture.
Used shipping pallets are also another really cost-effective type of timber that you can upcycle. A quick search online and you'll discover that there are a lot of used pallets for a few pounds or even going for free on marketplaces.
You could commission a carpenter to build you a home bar or a trendy garden seating area. There are so many possibilities. Speak to your local carpenter who will be able to give you more ideas and make the most out of the materials.
It's good to keep an eye on Instagram trends for great ideas such as Station South in Manchester, the trendy cafe/bar that is using the worn-out track from Manchester Velodrome as its new floor.
Expert tips for saving money with materials
There are different ways you can save money with materials, such as upcycling used timber and giving it a new lease of life or even substituting wood for other alternatives, but it's always important to remember that the quality of the materials is paramount to the quality of the finished product. We spoke to Checkatrade member, Paul Lambert from Grace and Favour for his expert advice.
Substituting timber for material alternatives
There are some projects such as panelling that you can save money on by switching up the materials.
Lots of new materials are being developed, but for internal finishes such as floors, doors and bespoke joinery, Paul states that you "won't beat real wood" and that "a good contractor will struggle to work with cheaper materials, it's a false economy as poor materials/components will undoubtedly increase labour time." It's well worth speaking to your carpenter before your project so you can discuss which materials will work best.
Paul Lambert, Grace and Favour:

"There are some incredible veneers out there and wallpaper finishes (concrete/rust effect etc) now that can look incredible and achieve the look you want, but it's all in the design and doing your homework. Engage with a good design and build business so they can assist you on your journey. It's always a lot easier if the client has a folder of images and styles they like, as this will help the contractor with the material choice and sourcing."
Bulk ordering materials
It's always wise to be prepared before your project. Most contractors will have good trade deals with their suppliers which will pass down to the client, so it's worth hiring a professional for both their expertise and money they can save on materials.
Paul Lambert, Grace and Favour:

"Always always have a design approved before starting work on your project. This will then ensure that the costs can be built up, quotes submitted and approved along with start and end dates confirmed and all materials, along with labour, ordered and allocated prior to starting on site."
Budgeting pre-project
Setting a budget aside is key for any project. It's good to speak to your tradesperson when you're planning to get quotes, but make sure you set aside an extra budget to factor in any rising material costs you may come across along the way.
Paul Lambert, Grace and Favour:

"Start with your budget and allow a contingency and stick to it and allow for the best materials within your budget. There are lots of options out there as far as finish is concerned so your look can be achieved one way or another."
Key takeaways
The cost of timber is continuing to rise due to a mix of factors. You'll see this reflected in quotes from tradespeople and suppliers.
Make sure you factor these extra costs into any projects you undertake. And remember that the more timber involved, the bigger the price increase.
Speak to your tradespeople when planning a project to see if there are any alternative materials you can use, such as reclaimed pallets and scaffolding boards.
For the best results, always use a professional.
See the tradespeople we've checked and recommend for your job