Last updated on September 1st, 2022
Bidet installation cost guide
We look at the average bidet installation cost, so you can start planning and pricing your bathroom improvement project.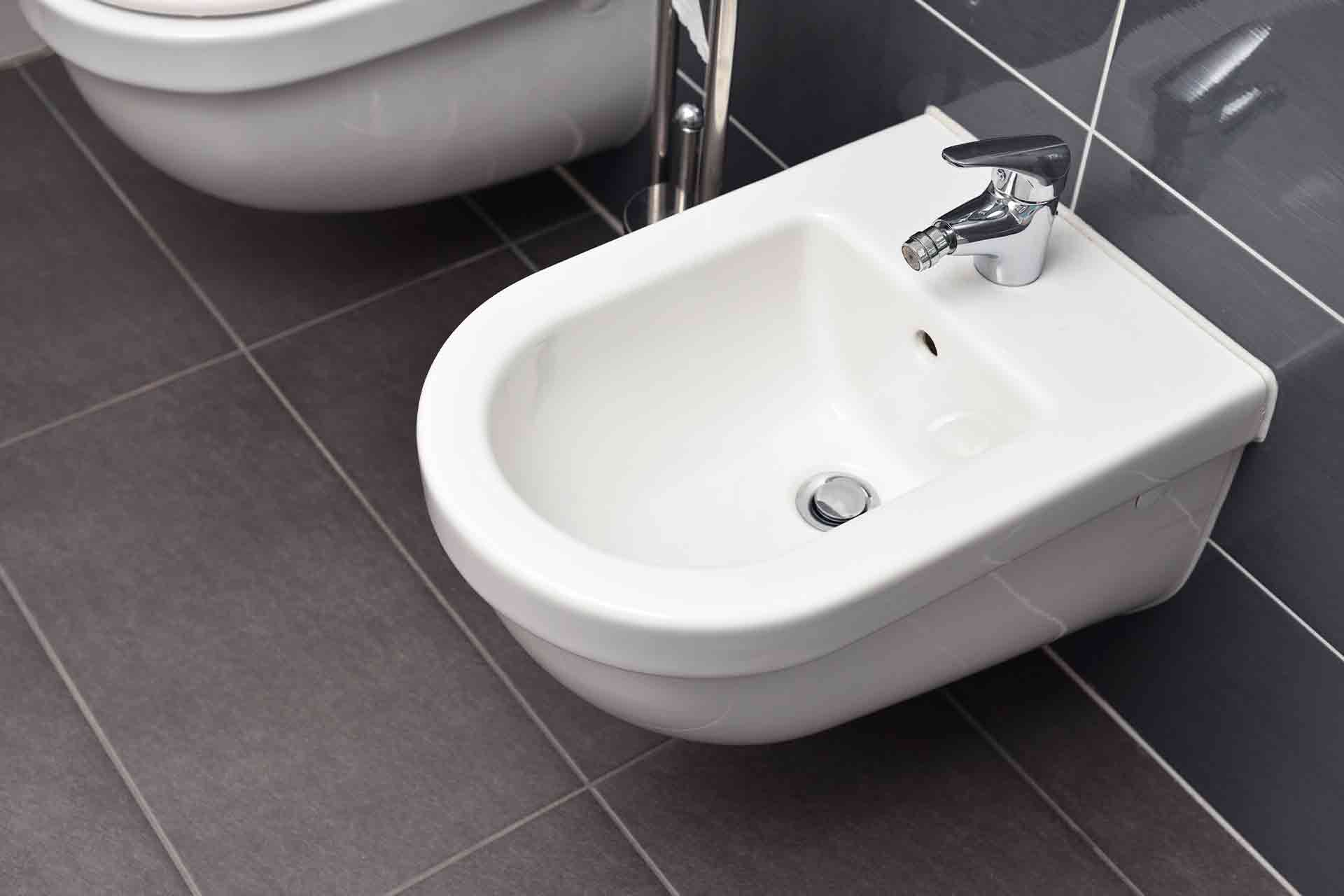 Bidets aren't as popular here in the UK as they are in other parts of Europe. However, there are many very good reasons to have one in your bathroom.
For example, a bidet is excellent for boosting hygiene in the bathroom, as they offer hands-free cleaning. You can also reduce your use of toilet paper, which is better for the planet and helpful for people whose skin it irritates.
Costs to install a bidet
| Cost provided item | Price range - Low | Price range - High | Average UK cost |
| --- | --- | --- | --- |
| Bidet | £150 | £450 | £300 |
| Professional installation - bidet | £135 | £185 | £160 |
| Douche kit/bidet shower | £47.50 | £132.50 | £90 |
| Toilet seat spray | £200 | £300 | £250 |
| Wall hung smart bidet | £700 | £1,100 | £900 |
First things first, you'll need to choose a bidet for your bathroom. Depending on the style and quality, a bidet will cost on average around £300.
To install a bidet, you'll need to call in a plumber or bathroom fitter with experience in fitting bidets. Experience is quite important here, as bidets are not very common in the UK, and not all plumbers deal with them.
You can expect to pay around £160 for a professional fitting. However, the total bidet installation cost will depend on the complexity of the job. For example, it can cost more if new pipework or plumbing is needed.
Bidet spray installation cost
An alternative to a bidet unit is a bidet spray fitting. This is known as a douche spray kit, but you can also find toilet seat spray attachments.
A douche is like a small, hand-held shower, which is installed within easy reach of the toilet. These cost around £90 and can be attached to your toilet's water tank.
A toilet seat spray will set you back around £250 on average.
FAQs
Do I need to notify my water supplier of planned plumbing work?
It is a legal requirement to give a water supplier advanced notification of the installation of a bidet with an ascending spray or flexible hose. If in any doubt, don't hesitate to get in touch with a competent plumber and your local water supplier.
Can I install a bidet myself?
If you have the plumbing know-how, it should be relatively straightforward to install a bidet. If you're not confident, though, professional installation is recommended to avoid leaks and drips.
What's involved in installing a bidet?
Once the mains water supply is turned off, the water and drain pipes will need to be aligned with the bidet. The bidet's mixer/tap will need to be attached, the bidet unit bolted to the floor and all pipework properly connected.
This ensures that freshwater enters the bidet and drainage water can leave, without any leaks or drips.
How much space do I need for a bidet?
You'd need to leave about as much space for a bidet as you would for a toilet. But don't worry if you have a small bathroom, as you can go for a wall-hung bidet to save floor space.
Alternatively, you can choose a bidet spray shower or toilet seat attachment – as these hardly need any extra space at all.
See the tradespeople we've checked and recommend for your job