Last updated on March 31st, 2022
Brick tinting cost
If you're looking to transform the way your bricks look, then brick tinting could be a great option. Here's the average brick tinting cost in the UK.
Not a fan of the way your home looks from the outside? Wish you could blend your old facade with your new extension? Brick tinting could be exactly what you need. Here, we'll look at the average brick tinting cost so you can decide whether it's the right solution for you.
What is brick tinting?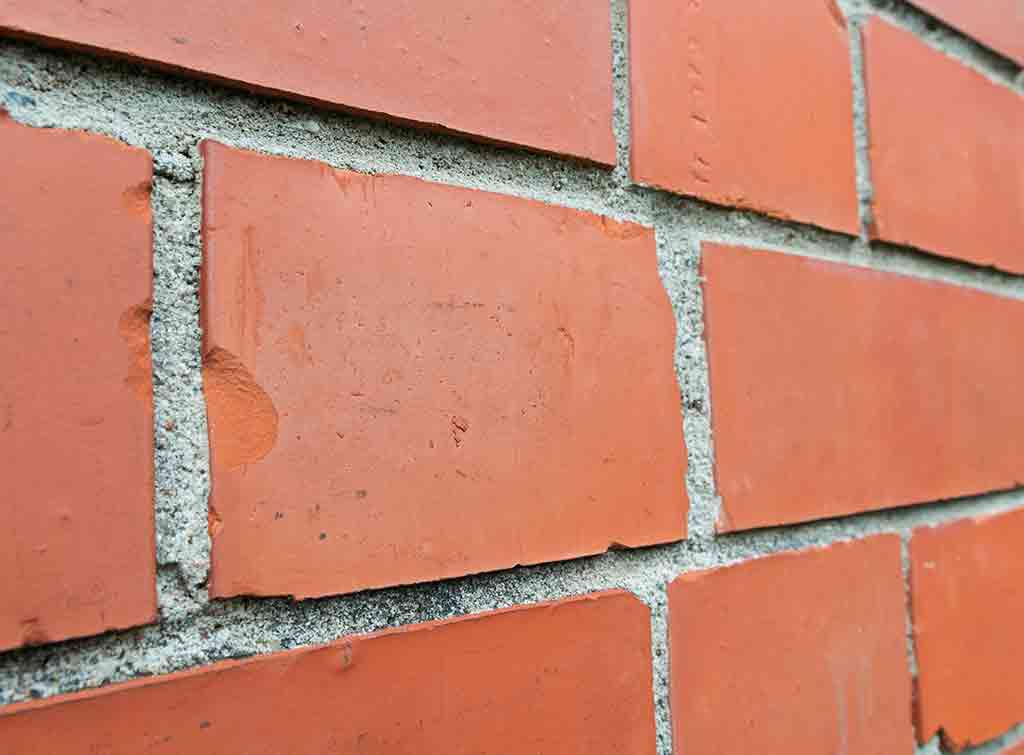 Brick tinting is when tinting solution is applied to bricks, mortar or stone to permanently change their colour. The tint is absorbed into the brick's surface. So, it's breathable and should result in the material weathering in the same way as before.
You can simply apply brick tint to change the colour of your brickwork to something you're more enamoured with. However, brick tinting is especially useful when it comes to blending together old and new parts of a building, for instance, if you've constructed an extension. Old bricks weather over time which means that newer bricks might not match in colour, even if the original brick is still available.
An alternative would be to apply render over the top to unify the look of your old and new bricks. Take a look at our rendering guide to learn more.
See the tradespeople we've checked and recommend for your job
How much does brick tinting cost in the UK?
It's hard to calculate the exact cost of brick tinting without acquiring a bespoke quote, as every project is different. Your total brick tinting cost will depend on factors such as:
Extent of the colour change.
Surface area that requires tinting.
Accessibility (for instance, you might have to budget for the cost of scaffolding or cherry picker hire if the bricks are hard to reach).
Type of brick.
Your location.
Minimum callout fees (some companies apply these so it's worth checking first to be sure).
Brick tinting cost per m2
You can expect to pay roughly £13.50 – £18.50 per m2 for a professional to carry out brick tinting on your property. However, remember that your brick tinting cost can vary hugely depending on the factors above. With that in mind, it's best to obtain a quote so that you can budget more accurately for your project.
See the tradespeople we've checked and recommend for your job
FAQs
What type of bricks can be tinted?
In order for the tint to penetrate, any bricks you're considering tinting should have at least 10% porosity. Usually, if your bricks are dry, clean, made from clay and able to absorb the tint, they will be suitable. However, you won't be able to tint bricks that have been painted, sealed or treated with waterproofing agents. You should also avoid tinting bricks that are used on horizontal surfaces, such as for paving.
How long does brick tinting last?
Brick tint is a permanent stain that gets absorbed into the surface of the brick, rather than a coating like paint. This means it doesn't need any maintenance. The tint should last for the brick's lifetime.
Does brick tinting provide an extra layer of protection to the brickwork?
No, brick tinting doesn't provide any extra protection to brickwork, as it is absorbed into the brick's surface rather than acting as a protective coat. The brick will retain the same durability it had before it was tinted.
See the tradespeople we've checked and recommend for your job